Riverview Decks Service Areas
Premium Deck building for East Tennessee and Knoxville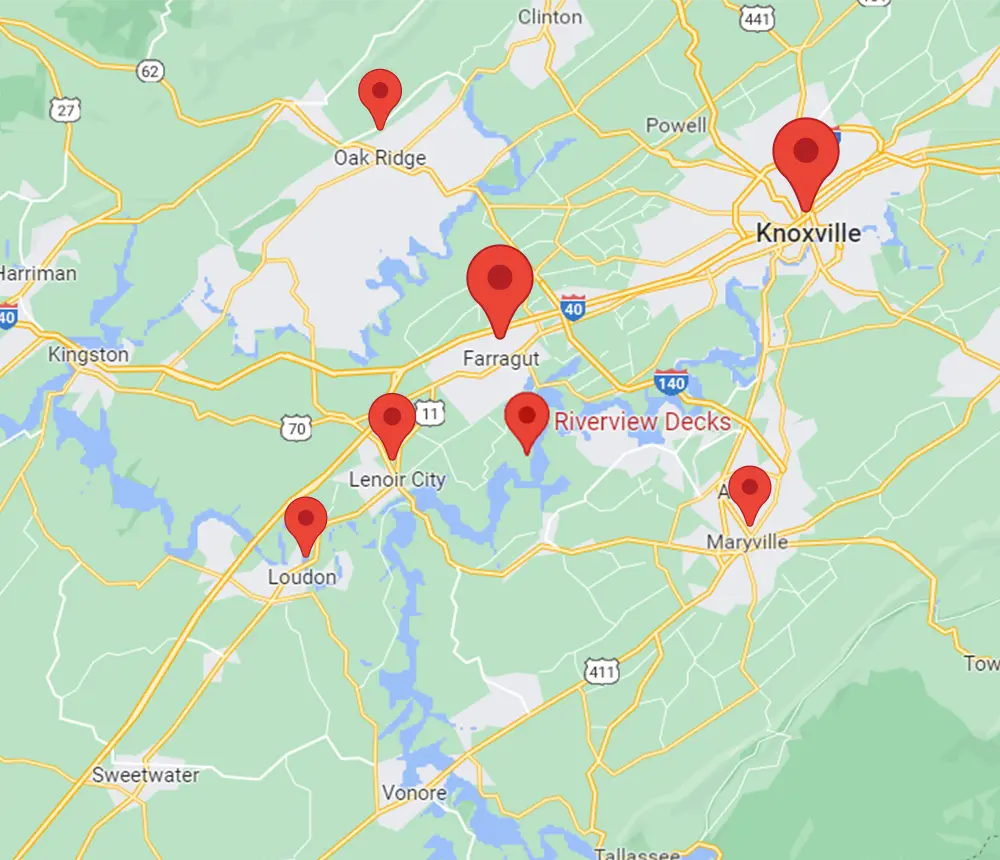 Scroll to check out where you can find us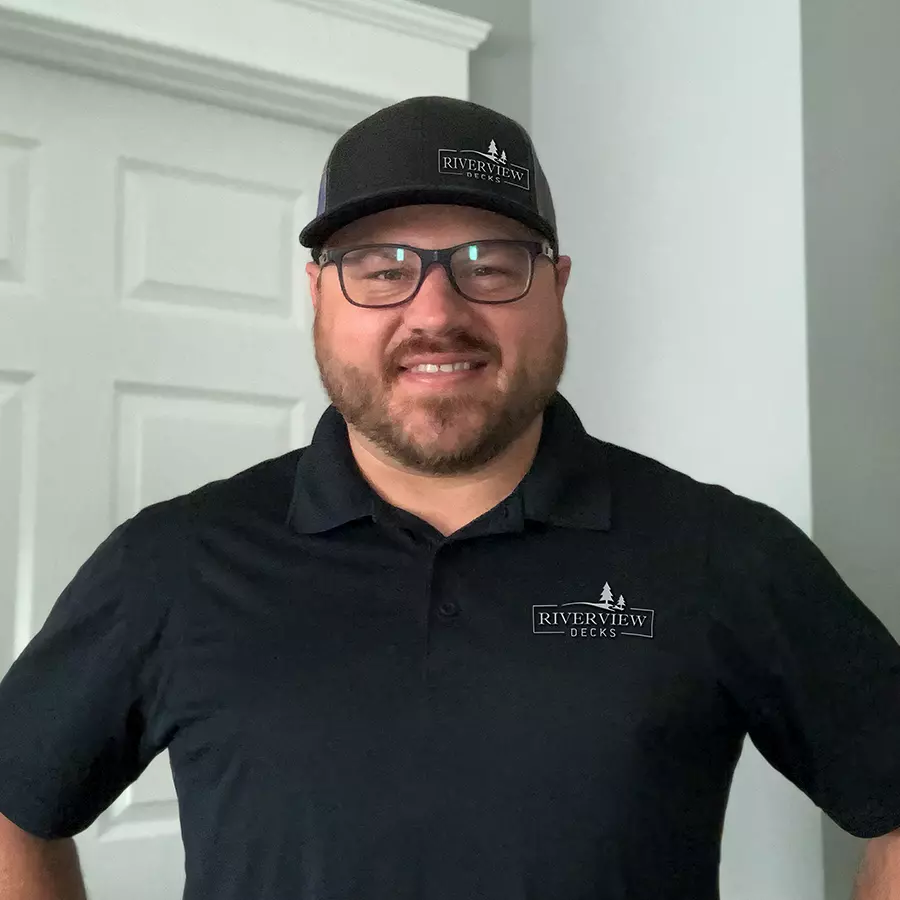 Deck Building With Riverview Decks
Based in Knoxville TN, and serving the entire East Tennessee and Knoxville surroundings, we are a team of experienced carpenters and deck builders striving for excellence in every possible aspect.
We are fully committed to offering you a premium deck construction that'll last for as long as you'll live in your home. You'll go through a quick and intuitive process that allows you to be in full control of your project and touch base with everything that we do – at all times.
If you're looking to revamp your outdoor space with a quick deck repair, or if you're planning to build a brand-new deck, rest assured we're the ones that'll make your journey a memorable experience!
Here's what you'll get besides a superior deck:
Our Deck Building Service Areas
Take full advantage of architectural and engineering excellence and get yourself a structurally sound deck that'll impress everyone in the neighborhood!
We're proud to be headquartered in Knoxville and we love our city! We'll raise the deck building standards, and we start from Knoxville!
Maryville remains an incredible city for people in love with nature. Which is why we're bringing beautiful outdoor spaces right at your door step!
No wonder why Farragut is one of the best places to live in Tennessee! A beautiful city full of history and a rustic vibe deserves a deck just as beautiful!
Loudon is a relaxing little town where you can tell from the start that homeowners love relaxing on their decks!
Lenoir City is yet another one of our favorite places we serve. Homeowners here know what a good deck looks like, and we're here to built it!
We always make sure to give our clients in Oak Ridge the deck they deserve and improve their outdoor space.
Alcoa homeowners know a quality deck when they see one, which is why we take immense pride in constructing decks that surpass everyone's expectations!
We want Louisville homeowners to know that they have the best deck contracting company a call away!
Homeowners in Tellico Village know what's good for their homes, and they love a superior deck building service. Whether it's for your vacation house or forever place, decks are a must!
We want Louisville homeowners to know that they have the best deck contracting company a call away!
Let Riverview Decks Help Your Reclaim Your Outdoors!
When working with Riverview Decks, you and your family become our #1 priority. Our focus will be your needs, wants, and preferences, so you'll get a deck just like you wanted!
Licensed, Insured, And Bonded
Enjoy over 20 years of combined experience in carpentry and get a superior deck from your certified local builders!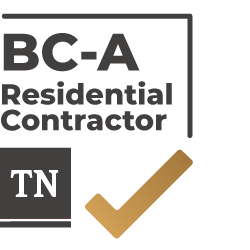 Certified Residential Contractor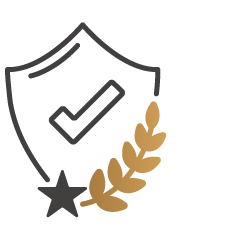 Certified Craftsmen & Women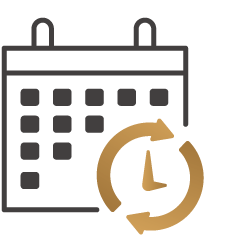 Daily Updates & Transparent Communication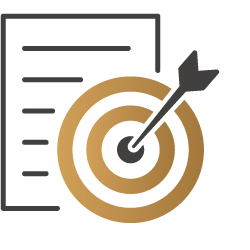 Pre-Planning & Logistical Excellence
I cannot speak enough about the professionalism of this company and everyone associated with it. 
All steps in the project were well laid out in a portal, and although my deck is small and simple when compared with other jobs, I was treated as a valued client every step of the way. 
This business is a first class operation.
Riverview Decks did a phenomenal job! Starting out with our consultation with Nate to discuss our options of placement & materials. 
Joe did a great job communicating on every step of the process. 
We love our new deck & can't wait to spend a lot of time on it this summer!!!!!
Ready To Get Your Deck Building Project Started?
Get the best deck builders in town on your project right now!