Professional Deck Replacement In Knoxville, TN
Out with the old deck boards, in with the new!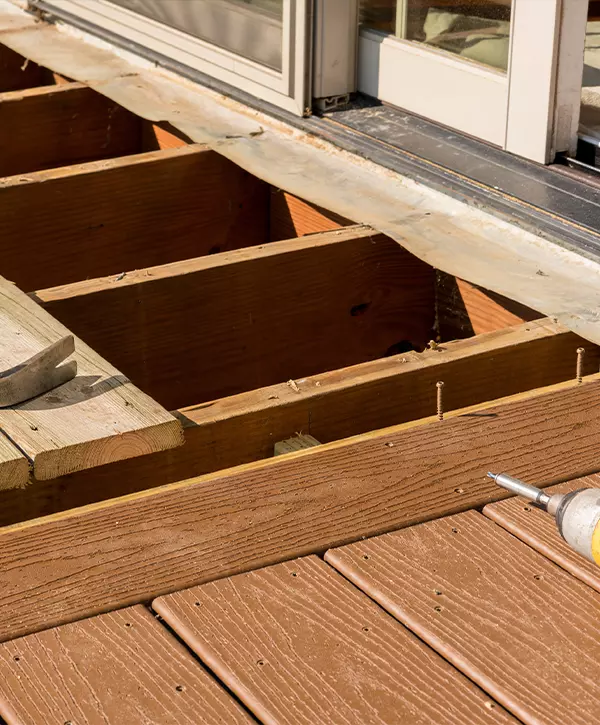 Decks endure weather changes, foot traffic, and time, which can cause noticeable wear and tear. Deck replacement in Knoxville, TN, is not just about aesthetic improvements but also about safety and structural integrity.
Choosing a professional contractor ensures quality workmanship, adherence to local building codes, and optimal use of materials.
At Riverview Decks, we are distinguished by our commitment to excellence and unparalleled expertise. Our team's proficiency, coupled with our use of high-grade materials, guarantees a deck replacement that enhances your home's appeal while ensuring durability.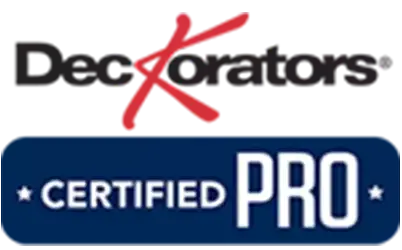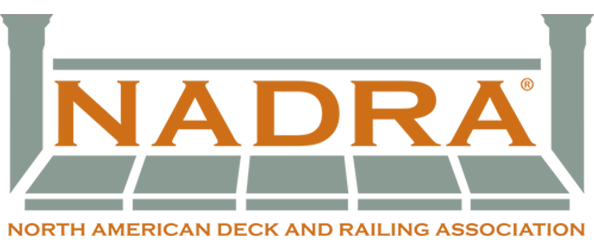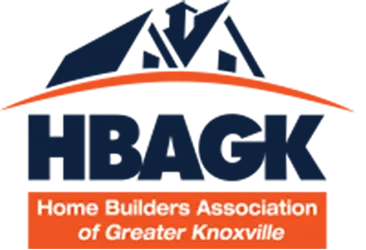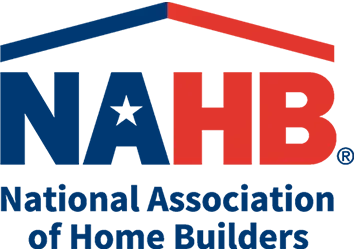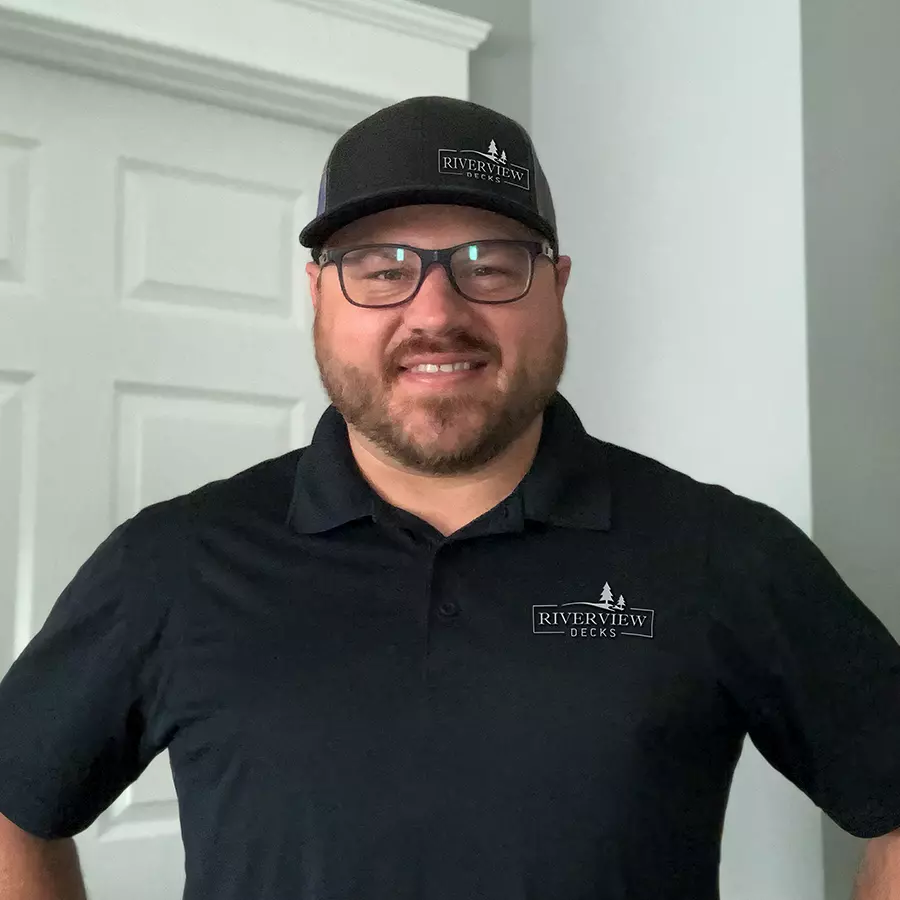 Hi, I'm Nate, owner of Riverview Decks. I've been building, repairing, and installing decks for over 20 years. My passion started when I was young, and it's still going strong. My goal is to give you a safe and reliable deck by focusing on thorough communication, transparent pricing, high-quality craftsmanship, and an advantageous warranty that you can't find elsewhere.
Experience Unmatched Quality and Service with Riverview Decks
Choosing Riverview Decks for your deck replacement project means investing in quality, expertise, and reliability. Our unrivaled attention to detail, personalized service, and commitment to excellence ensures your deck not only looks fantastic, but stands the test of time.
Be a part of the Riverview family to enjoy:
Hear from Our Delighted Clients: Proof of Riverview's Exceptional Deck Services
Read what our happy customers have to say about their experience with our deck building, deck repair, and deck replacement services.
Nate and his team were professional and efficient. We were in constant communication. I have 3 dogs that the workers were mindful of by keeping the gate closed and not leaving any nails or screws as a hazard. JC and/or Nate were here everyday to ensure quality and perfection. 
There is no one else I would recommend for your deck both new or repairs. I only wish I could give more than 5 stars!
We had a fantastic experience with Nate, Jose and his team! They were efficient and professional. The communication was impeccable. I was updated every step of the way and always got a timely response when I had a question. They reminded me of a popular chain restaurant that we all know and love with their professionalism and polish. 
Seriously, they are a step above the rest. Even the county inspector kept complimenting their craftsmanship. My deck looks amazing! We will be using them for many future projects for sure.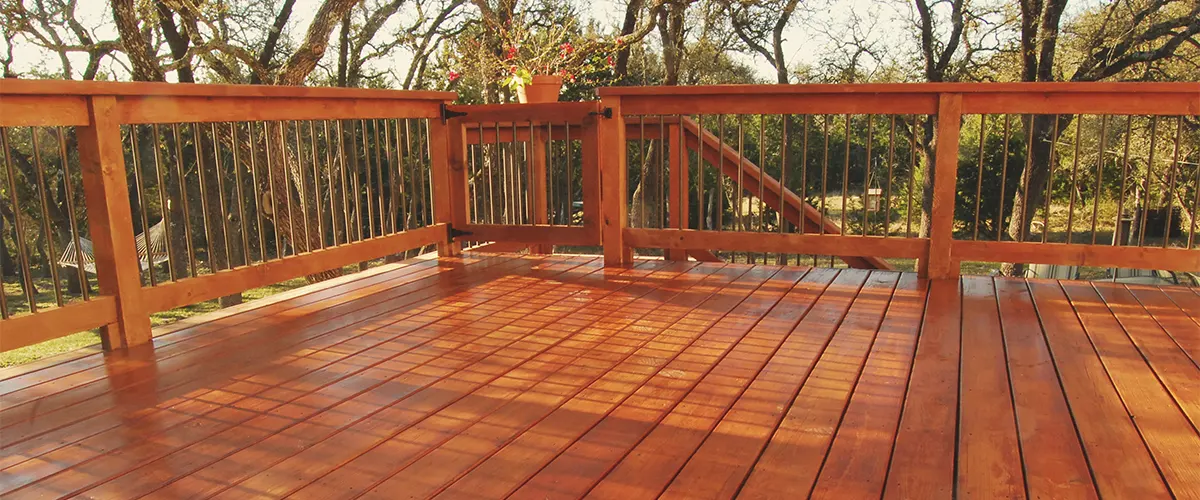 What Goes Into A Deck Replacement In Knoxville, TN
At Riverview Decks, we specialize in comprehensive deck replacement services, addressing all parts of a deck that can be damaged over time. When you opt for our deck replacement in Knoxville, TN, here's what we can replace to give your deck a fresh, revived look.
Deck boards form the surface of your deck, facing constant exposure to the elements and regular use. Over time, they can experience wear, decay, or splintering, making your deck look weathered and potentially hazardous. Replacing these boards is crucial to maintaining your deck's appearance, safety, and longevity.
Deck handrails provide safety, enhancing the overall functionality of your deck. They are constantly touched, leaned on, and exposed to the weather's elements. Over time, this can lead to a worn-out appearance, instability, or even rot. Replacing deck handrails is vital to ensure the safety, aesthetics, and longevity of your deck.
Deck stairs are an essential yet often overlooked component of your deck. They enable easy access to your deck, add aesthetic appeal, and play a critical role in the overall functionality of your outdoor space. Over time, stairs can become worn, unstable, or even hazardous due to weather exposure and regular usage. Replacing deck stairs is a key step in a comprehensive deck replacement, ensuring safety, enhancing visual appeal, and improving the overall lifespan of your deck.
Deck support posts are the backbone of your deck, providing essential structural support. As time passes, these can become compromised due to weather, decay, or termites. Replacing deck support posts is critical for maintaining the safety and stability of your deck, enhancing its lifespan, and preserving your peace of mind. Regular inspections and timely maintenance are key to ensuring that your deck support posts remain in excellent condition and continue to provide reliable support for your deck.
Deck framing consists of the foundational structure supporting the entire deck. It bears the load of the deck, enduring constant exposure to weather and potential insect damage. With time, the framing may weaken or decay, threatening the deck's integrity. It's essential to replace compromised framing to ensure safety, stability, and prolong your deck's lifespan.
Deck hardware includes the screws, bolts, and other fastenings that hold your deck together. Over time, these components can rust, loosen, or completely wear out, compromising the structural integrity of your deck. Deck hardware replacement is essential to secure all deck components, ensuring safety, stability, and longevity of your outdoor oasis.
Additional Deck Components We Replace:
Unveiling Our Simple 3-Step Deck Replacement Process
Riverview Decks is not just about exceptional deck replacement services. We believe in a seamless and engaging customer journey. Here's our unique, three-step process for deck replacement.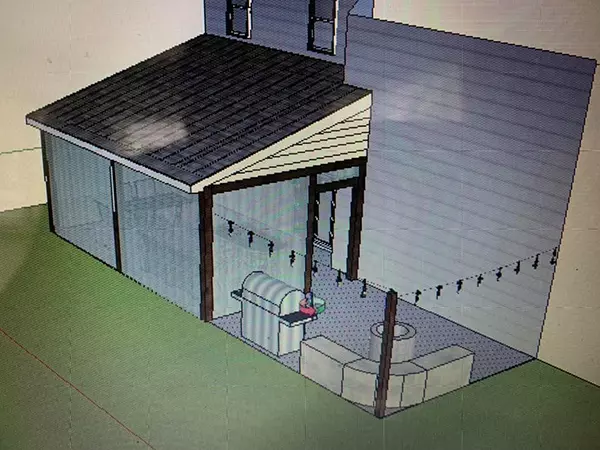 We kick-off the process by discussing your vision and requirements, aligning our strategies to create your dream deck.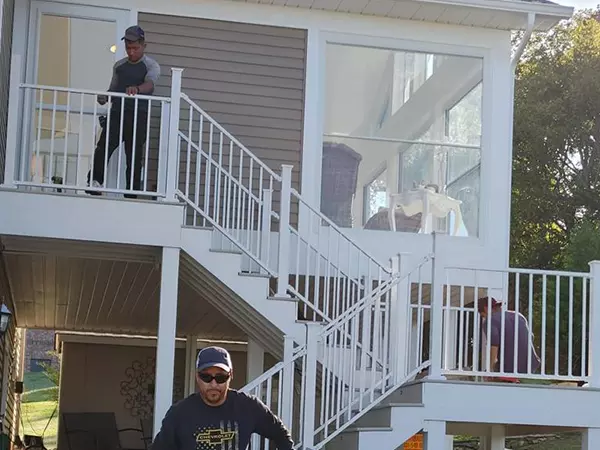 Our skilled team meticulously replaces each deck component, prioritizing quality, safety, and aesthetic appeal.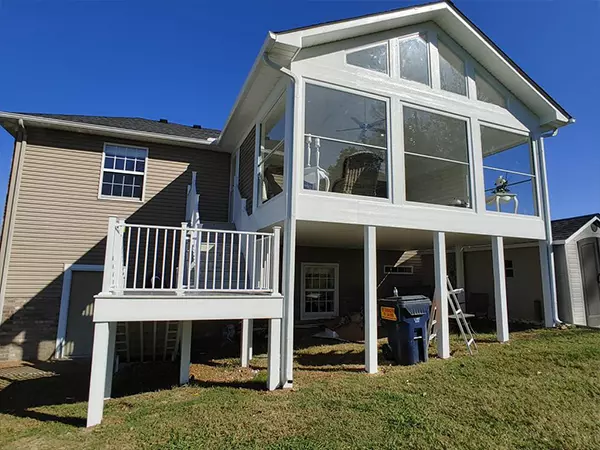 Once your deck is revamped, it's time to relax, unwind, and relish your rejuvenated outdoor space.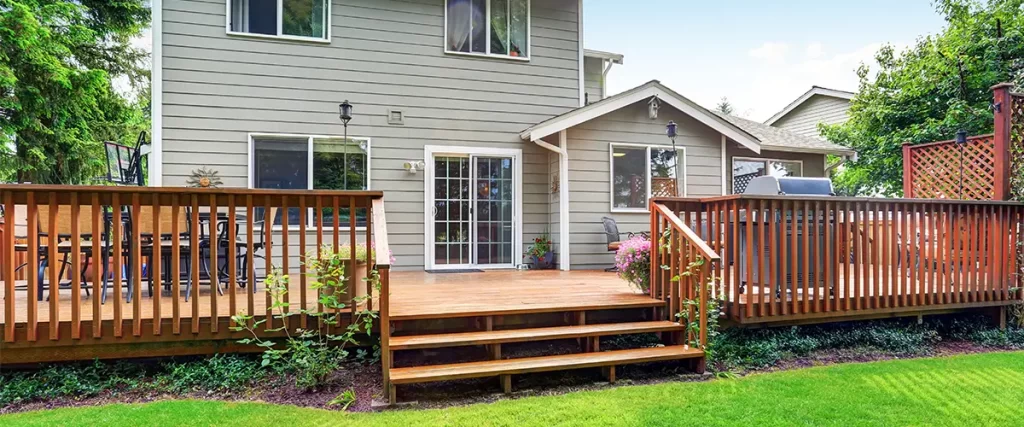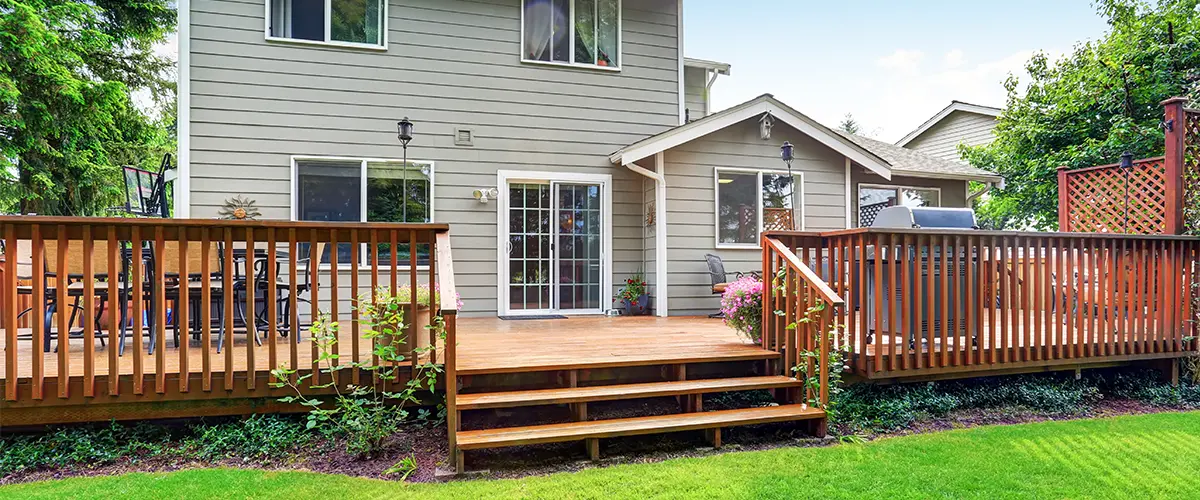 Deck Replacement In Knoxville FAQs
We're A Good Fit If You Love Things Done Right
At Riverview Decks, we elevate your deck replacement experience to unparalleled heights. Our dedication to superior craftsmanship, personalized service, and an enjoyable customer journey makes us the premier choice for deck replacement in Knoxville, TN.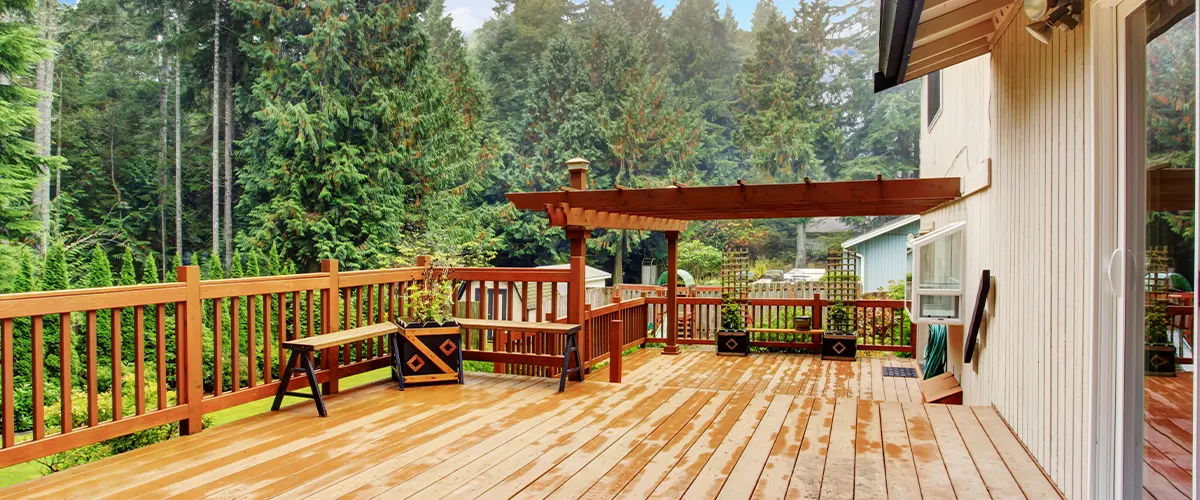 Ready to Experience the Best Deck Replacement in Knoxville, TN?
Don't let your worn-out deck diminish the beauty and functionality of your outdoor space. With over 21 years of experience in the industry, our expert team at Riverview Decks is here to bring your dream deck to life. Give us a call at (865) 801-4545 or contact us to start your deck replacement journey today. We're excited to help you build lasting memories on a deck that's not just built well, but built right.