The Best Deck Installation In Maryville, TN
Your decking surface not looking at its best? Schedule an in-depth inspection with a pro!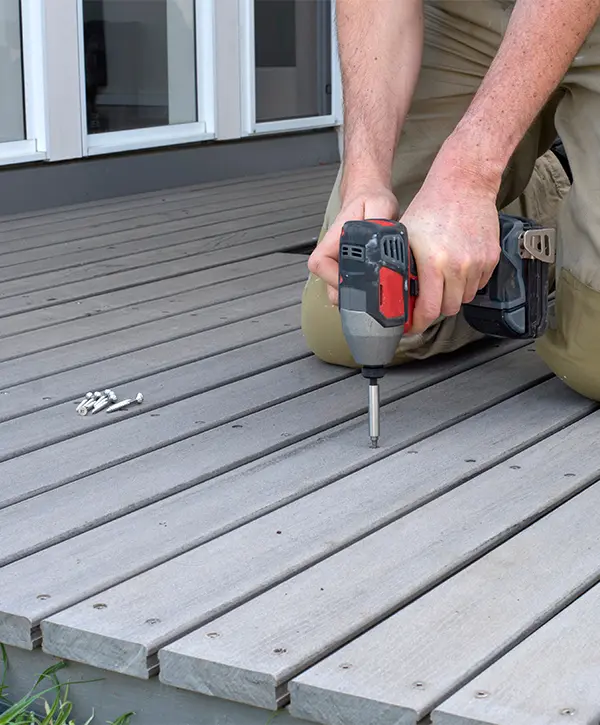 Replacing the deck's surface with a fast deck installation in Maryville, TN, is one of the easiest ways to make significant and quick improvements to your deck.
For a quick, affordable, and top-quality service, Riverview Decks in Maryville, TN is your go-to place! Their skilled team of professionals will carefully attend to every construction detail to deliver impeccable results.
Installing wood decking with composite decking will cost around $10k for a 25 x 10 ft. deck. The final cost will be much lower if you're installing pressure-treated wood decking – around $5k. The basic cost to install wood decking is $9.74 – $12.43 per square foot.
Complete Deck Installation Services That Put Your First!
We are committed to setting up your new deck quickly and efficiently, regardless of its size. We'll go beyond just getting the job done right; we guarantee you will be left in awe of the result! This is what makes Riverview Decks your best choice:
Deck Installation From A Reliable Professional
Riverview Decks is committed to delivering high-quality deck installations that enhance your outdoor space and provide a relaxing and enjoyable oasis. Our priority is to help you create your own peaceful retreat that you can retreat to whenever you need.
Your wants and needs become our mission, so we're devoted to ensuring that your decking is installed seamlessly with an exquisite finish.
We have years of experience and can provide thorough advice on how to maintain your decking for a long time. You can trust us to provide excellent service.
Riverview Decks offers professional deck installation for homeowners in Maryville, TN, and surrounding areas. Check out our offer and take full advantage of a pro fully committed to his customers!
Deck Installation Cost Guideline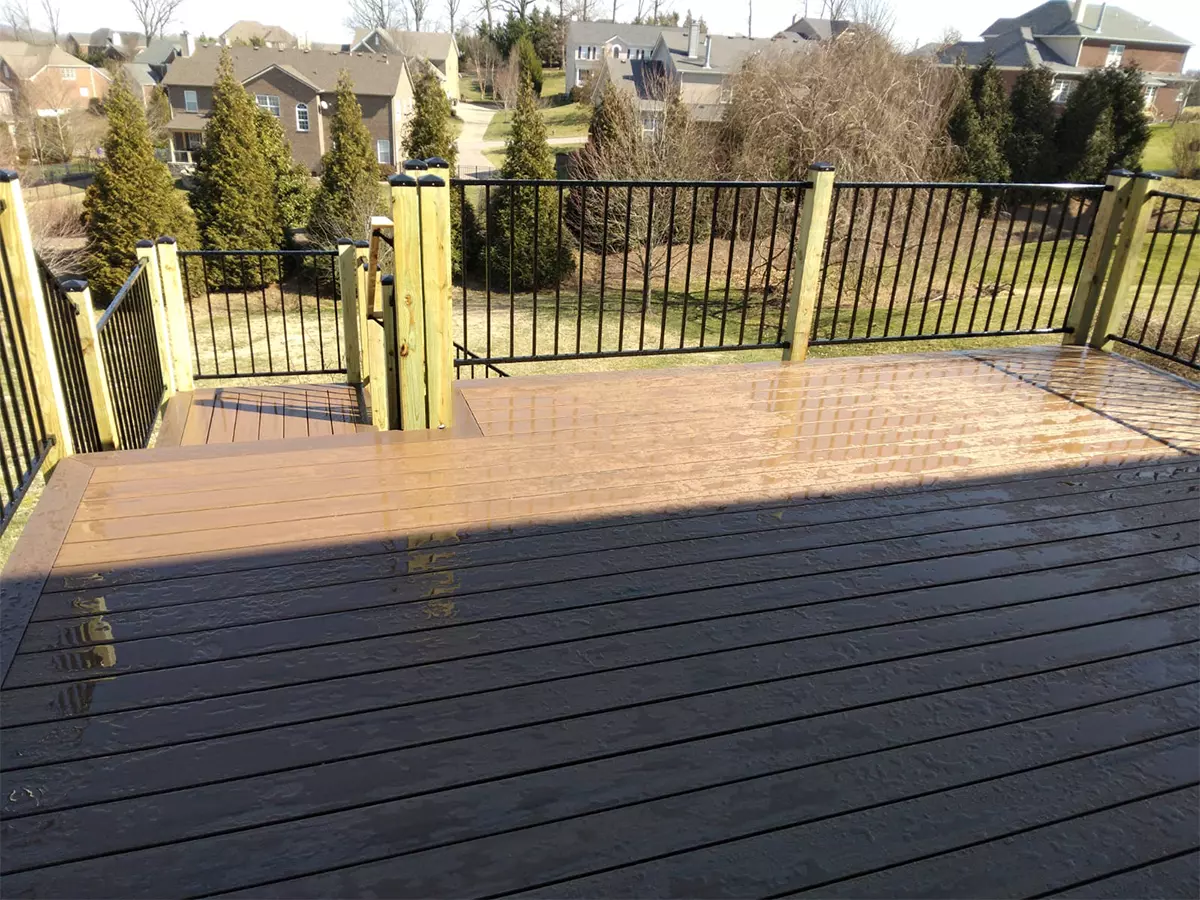 Tennessee Trex Deck Basics
This 12'x18' composite deck build in TN included:
The project was quoted at $48,950, with the grand stairwell alone being priced at $13,650.
Our Customers In Maryville Love Their New Decks!
We had a fantastic experience with Nate, Jose and his team! They were efficient and professional. The communication was impeccable. I was updated every step of the way and always got a timely response when I had a question. They reminded me of a popular chain restaurant that we all know and love with their professionalism and polish.
Seriously, they are a step above the rest. Even the county inspector kept complimenting their craftsmanship. My deck looks amazing! We will be using them for many future projects for sure.
Types Of Decking You Can Install
There are many choices for decking surfaces that homeowners can consider. Different materials are available to suit different budgets and preferences, ranging from lower-cost pressure-treated wood to more luxurious teak. With a wide selection available, it's likely you'll find a decking surface that fits your needs perfectly. Let's see some of Maryville, TN's most common decking materials.
Pressure-Treated Wood Deck Installation
Choosing pressure-treated wood for your outdoor decking is a cost-effective option. You can easily build your dream deck without spending too much – starting from as low as $5k.
While pressure-treated wood may have been treated to resist certain factors such as water damage, there are several disadvantages when compared to other wood types. Pressure-treated wood is not very durable and can easily get scratched or damaged. It may also absorb water quickly.
Pressure-treated wood decking materials cost between $15.00 to $24 per square foot, and their installation will be anywhere from $10 to $15 per square foot.
Cedar Wood Deck Installation
Cedar is the second most preferred type of wood for decking because of its beautiful appearance. Despite being naturally resistant to water and decay, even cedar will deteriorate over time due to natural factors.
It is important to stain or seal cedar if you want it to last and remain strong, although it will increase the total project costs. Additionally, the color of the wood may change from a natural shade to an aged golden tone depending on the type of sealant used.
Although a little bit more expensive than pressure-treated wood, cedar is totally worth its price.
Cedar decking materials cost between $25 to $30 per square foot, depending on the quality and size of the board. Installing cedar decking is anywhere between $15 to $20 per square foot.
Redwood Deck Installation
Homeowners who are looking for a distinctive and unique deck often choose Redwood due to its attractive color and luxurious texture. This is an excellent option if you wish to have a deck that stands out and garners attention from your neighbors.
Redwood has a natural resistance to insects and decay making it last 15-20 years without getting warped, split, or rotted. Redwood may be soft and susceptible to scratches and dents, but its strength-to-weight ratio is excellent, so you can expect minimal shrinkage or movement when exposed to varying temperatures.
Redwood decking is priced much higher, and you'll pay between $30 to $35 for materials and between $15 to $20 for installation.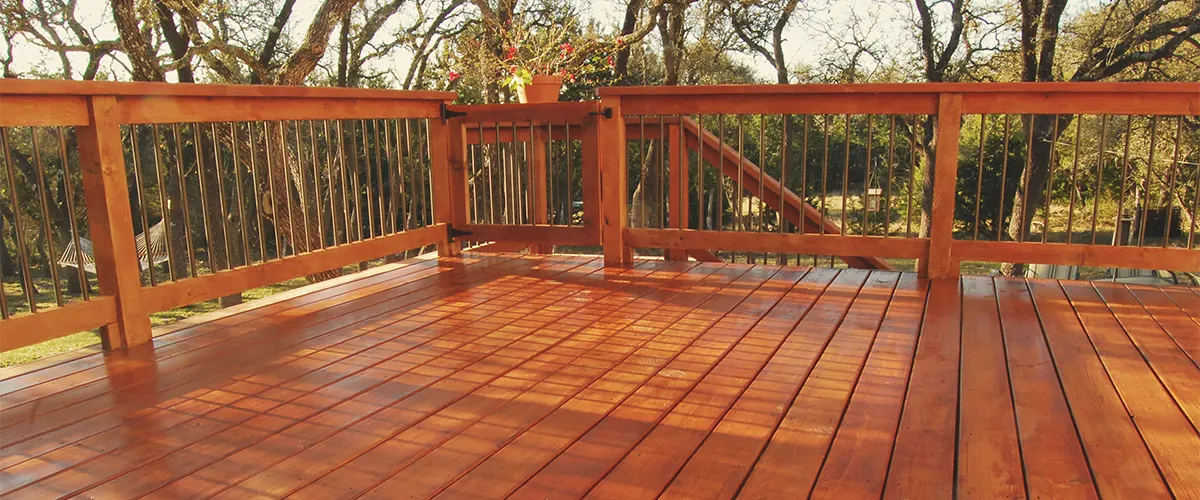 Hardwood Deck Installation
Improve the appearance of your outdoor area by installing a premium hardwood decking surface. Choose from exquisite options such as tigerwood, ipe, teak, cumaru, or garapa to give your patio a luxurious feel.
Hardwoods not only have an attractive design, but they are also highly resistant to rot, scratches, weather damage, and decay. These materials are more expensive than softwoods, but totally worth it!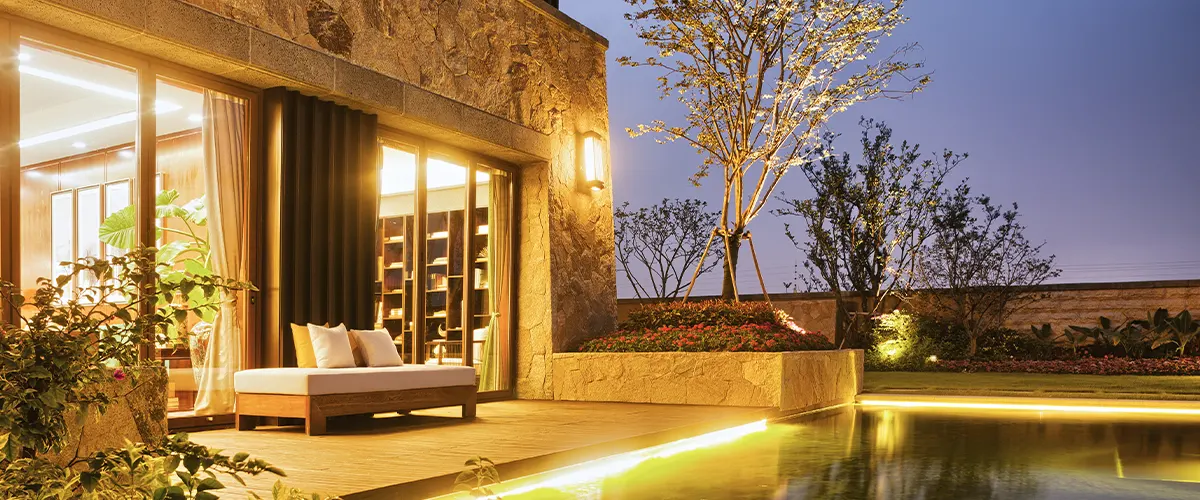 Composite Deck Installation
Currently, composite wood is the preferred material for decking compared to natural wood due to its low-maintenance, high performance, and long lifespan. This makes it a smarter investment for homeowners.
When selecting an addition to your home, you cannot go wrong with composite and PVC decking. These materials offer unmatched beauty and require only one power wash each year to maintain their appearance.
Composite decking prices range from $29.00 to $31.00 per square foot for materials and between $15 to $20 for its installation.
Deck Installation Is Now Easier Than Ever Before!
Easily obtain your new deck through a streamlined and user-friendly process that provides frequent updates and keeps you informed.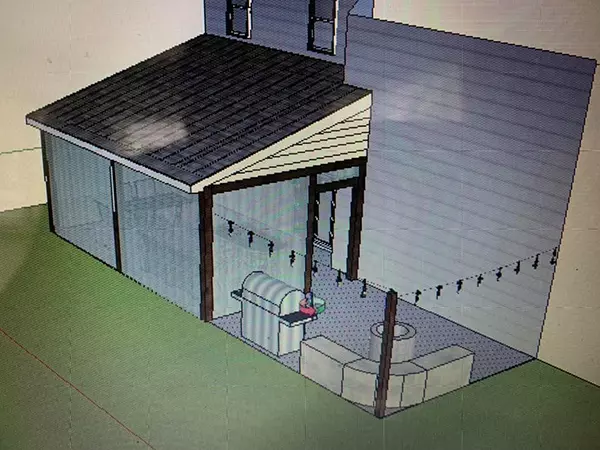 Request your free quote or call us directly to chat.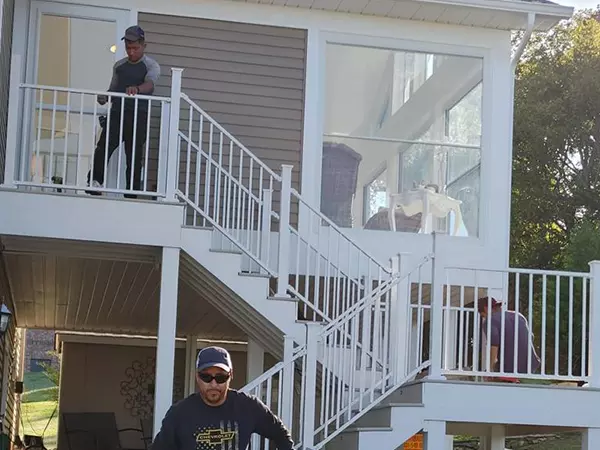 Be part of your incredible deck installation journey.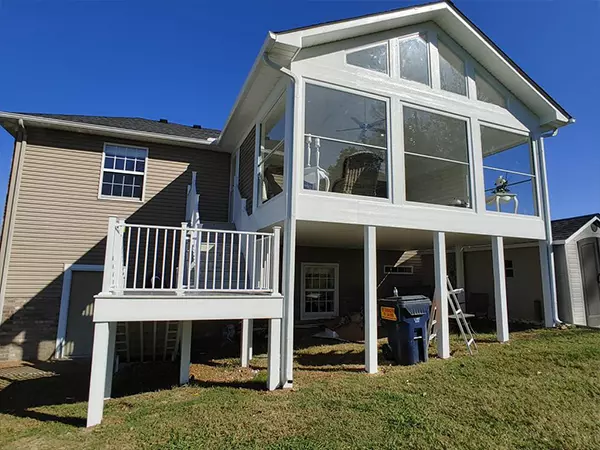 Your new deck is ready! Time to plan your next barbecue!
Frequently Asked Questions
Pressure-treated wood is the least expensive decking material for your new deck installation in Maryville. However, this material comes with more downsides than benefits, so we'd recommend a different option. Cedar, for example, is a more beautiful and resistant material. If you want the best of both worlds, composite should be the first on your list.
You can install decking yourself but at the risk of ruining your own outdoor space. If you have no experience in deck installation, it's best you leave the task to a professional. At Riverview Decks, we've been installing, building, and repairing decks since our first day in the industry. We're well-accustomed to the deck building codes in Maryville and the latest trends. With us, you're sure to make out of this project a true investment.
If you're in Maryville, TN, and want to install a 12×12 deck, the cost can vary from $5k-$10k, depending on what material you choose. Pressure-treated lumber is affordable, while composite decking will significantly raise your budget. Furthermore, adding stairs may also increase expenses.
Ready To Enjoy A Professional Deck Installation In Maryville, TN?
If you need a tailored deck installation service, we've got exactly what you're looking for!
At Riverview Decks, we understand that homeowners in Maryville need a reliable deck installer who pays attention to details. With us, you're guaranteed a durable and fully-functional deck that comes with a seamless construction process.
With this complete deck installation service and expert craftsmanship, we guarantee your satisfaction.
Work with Riverview Decks Maryville and enjoy:
Get A Reliable Deck Installation In Maryville From A Local Pro