Deck Design In Knoxville, Maryville, Farragut, And More Of TN
We design and build your deck to include all the amenities you've ever wanted.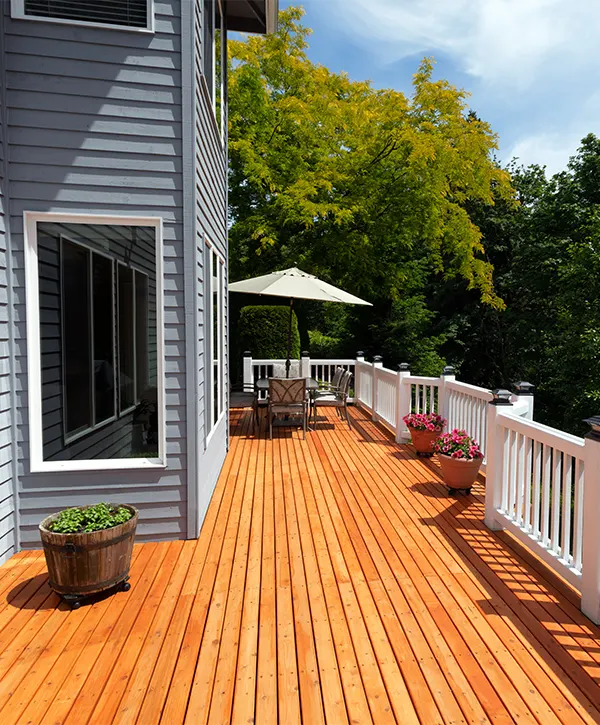 At Riverview Decks, we know that your deck is more than just a simple structure – it's an extension of your home and a treasured spot where you make unforgettable memories.
This is why we are so passionate about producing custom deck designs that meet all of your unique desires and go above and beyond your expectations. Our team of experts, encompassing designers and builders alike, can create the deck of your dreams without you lifting a single finger.
Thanks to our top-of-the-line deck designer tool, we can design and build a deck that your local building inspector will approve.
We take care of everything, from initial design and necessary permits to construction and cleanup – just sit back and relax while we bring your vision to life.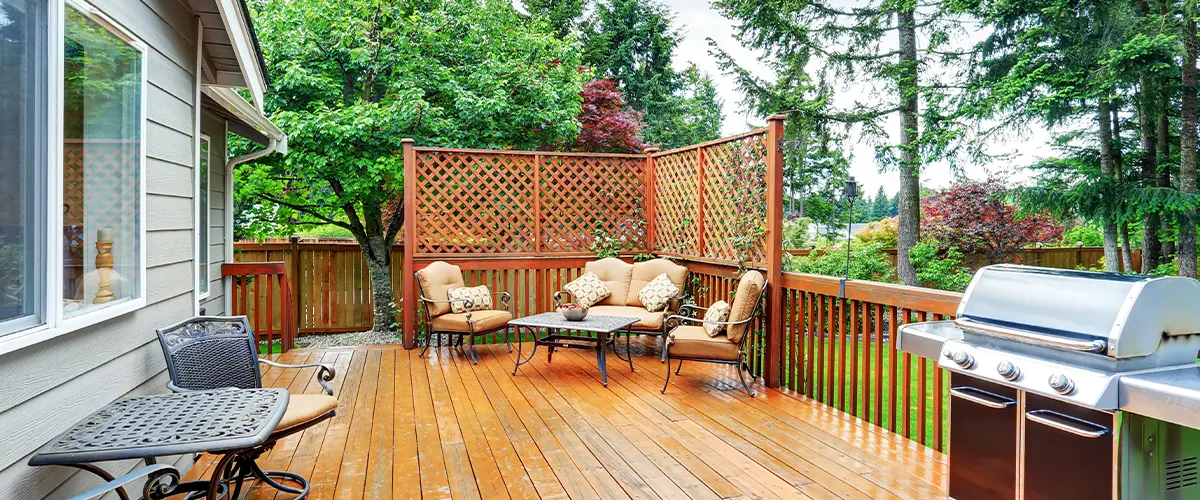 The All-Inclusive Deck Design And Build Services
Our primary mission is to provide you with a stress-free deck-building experience. Our assistance starts at the initial consultation, and we continue working together until the final walk-through to guarantee that your deck is just what you had imagined.
Some of the things we can provide:
What Counts In Deck Design
If you're in the market for a top-notch outdoor living space in Knoxville or the surrounding areas, Riverview Decks is the go-to choice for design and construction.
Safety is always a top priority for us, and we'll make sure your deck is built to code and ready for enjoyment in no time. And here is a glimpse of how we make it happen.
Your outdoor space is a blank canvas, waiting to be transformed into a magical oasis that will meet your every need. But before you break ground on your new deck, take a moment to consider what it will be used for.
Is it a spot for intimate conversations or an area to throw the ultimate summer soiree? Will it play host to a twinkling string-light-adorned dinner party or be the setting for a cozy date night?
Imagining the possibilities will help you craft the perfect size, shape, and design to suit your desires, and make your dream deck a true extension of your home.
When it comes to designing your deck, its location and orientation matter a lot for both style and substance.
Before settling on an area, think about what kind of scenery you want to showcase, the level of privacy you desire, and how much natural light you hope to bask in.
Getting these details right will make all the difference in your outdoor haven.
For those looking to build a deck, it's important to know that there are a variety of materials available to choose from. Wood, composite, and PVC are all popular options.
However, each material comes with its own set of pros and cons. To make the best decision for your project, it's important to consider factors such as budget, desired aesthetics, and maintenance preferences.
By carefully weighing your options, you can ultimately create a beautiful outdoor space that meets your needs and exceeds your expectations.
Building a deck is an exciting addition to any home, but safety should be a top priority.
To create a safe and structurally sound deck, it's vital to adhere to local building codes and ensure that all elements like railings, stairs, and lighting are installed with safety in mind.
Keeping safety as your focus will ensure your deck is both accessible and enjoyable for years to come!
Elevate the atmosphere of your outdoor space by making your deck a style statement.
Add a pop of color or unique texture to your deck boards, and get creative with built-in seating, patio furniture, or planters to make it unique.
Don't overlook the impact of style and aesthetics when it comes to turning your deck into a fashionable haven.
From simple repairs to completely new installations, our skilled team is up to the task. If you're not sure where to start, our expert designers can help guide you through the process and create a customized deck that meets your specific needs.
How Homeowners Feel About Working With Us
We had a fantastic experience with Nate, Jose and his team! They were efficient and professional. The communication was impeccable.
I was updated every step of the way and always got a timely response when I had a question. They reminded me of a popular chain restaurant that we all know and love with their professionalism and polish.
Seriously, they are a step above the rest. Even the county inspector kept complimenting their craftsmanship.
My deck looks amazing! We will be using them for many future projects for sure.
Deck Design Inspiration For Your Home
Common Deck Design Questions
At Riverview Decks, we have extensive experience designing and building decks of all types and sizes. If you have any additional questions about deck design, please don't hesitate to contact us.
Get Your Deck Designed And Built By TN's expert contractors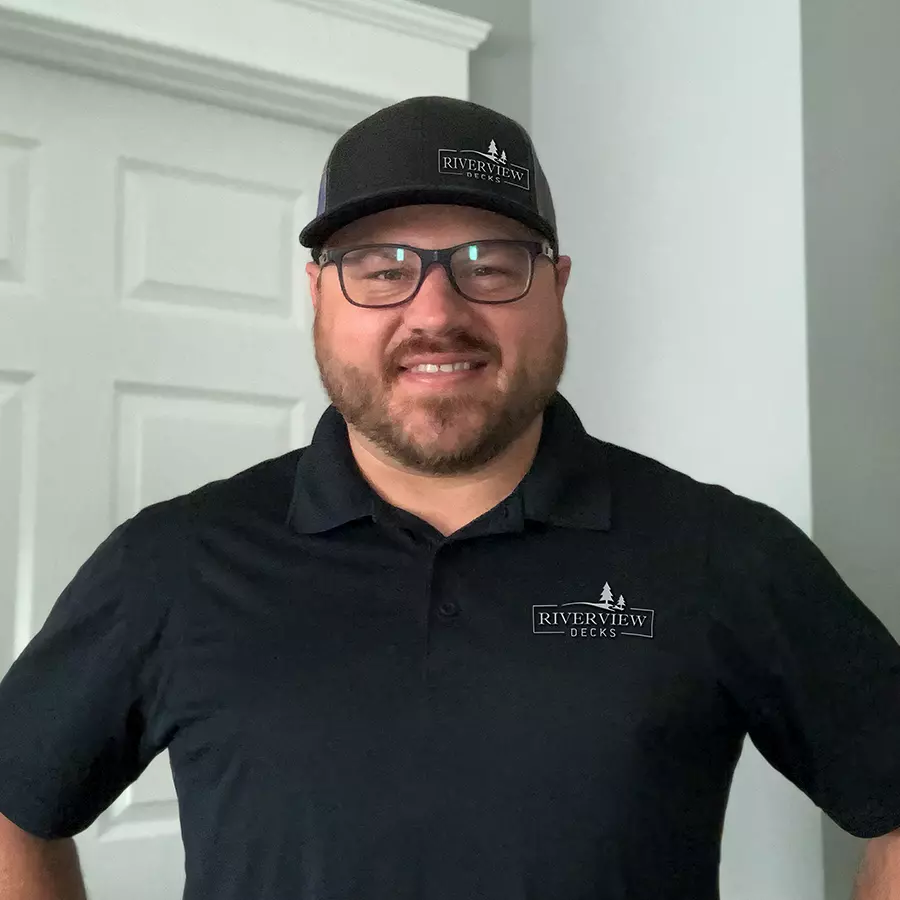 At Riverview Decks, we believe that your outdoor space deserves the perfect deck, and our team of expert deck builders and designers are here to make that a reality.
Call us at (865) 801-4545 and discuss your deck design in TN directly with Nate, the owner of Riverview Decks. If you're ready to take the first step toward your dream deck, click the button below to contact us for a free quote.