The Best Deck Repair Companies in Maryville
Interested in starting your deck repair in Maryville, TN? This guide will walk you through the best companies in the area!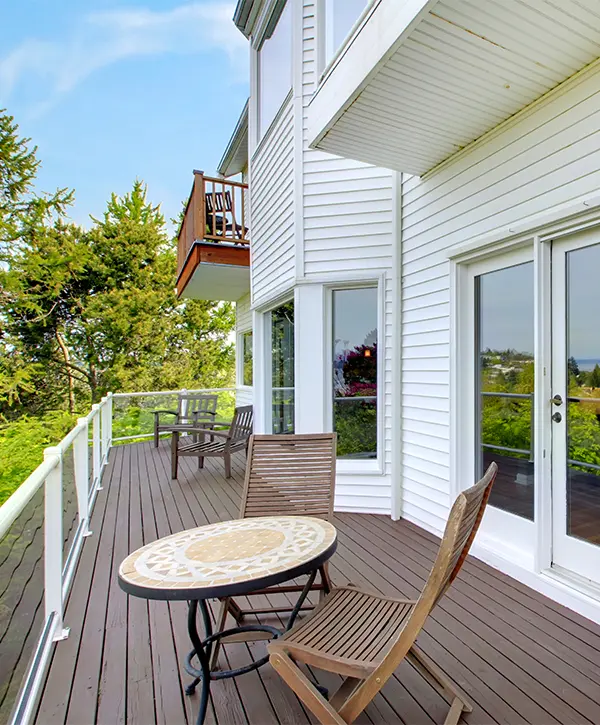 If you want a deck in Maryville, there are many great companies to choose from. However, at Riverview Decks, we aim to transform the deck-building industry and change people's perceptions of contractors. We achieve this by providing reliable and efficient service that exceeds our customers' expectations. With us, you can be sure of getting a stunning deck that is guaranteed to impress.
We have created a list of trustworthy deck-building contractors in Maryville. This list represents our top 3 picks for deck repair companies that can provide high-quality results. Use this information to help you choose the right contractor for your needs.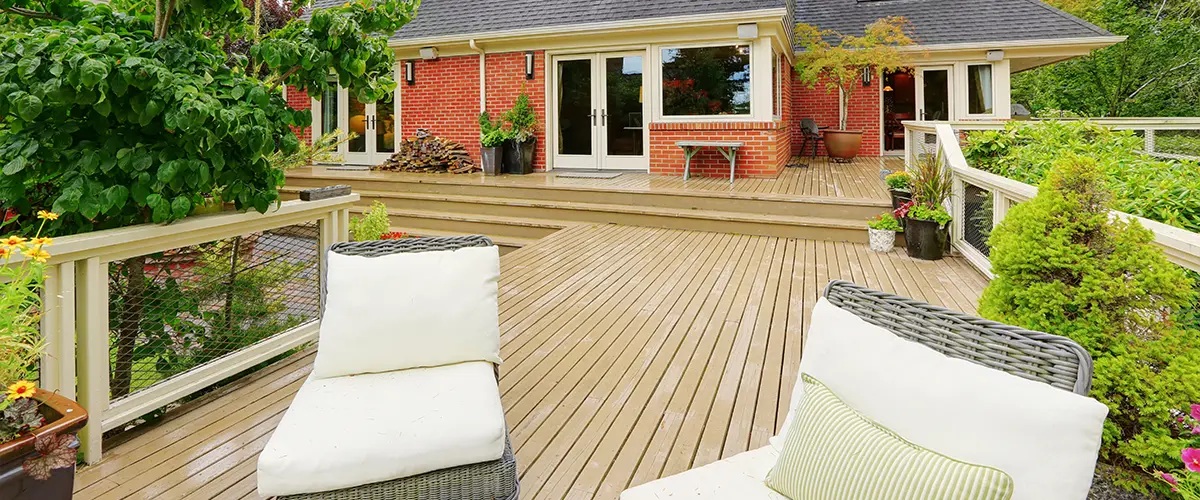 Starting With Riverview Decks
Riverview Decks is committed to building and repairing high-quality and safe decks. We believe that your investment should be not only practical but also aesthetically pleasing. Our team takes pride in using top-notch materials and delivering exceptional craftsmanship to ensure that your deck will be durable and beautiful for years to come.
Our services are fast and reliable, enabling you to enjoy your newly renovated deck promptly. Additionally, we offer high-quality materials at prices that other companies cannot match. If you select us for your home renovation requirements, we assure you that you will be fully satisfied.
Contact Riverview Decks, the top deck contractor in town, to start transforming your home today! Their skilled team will collaborate with you to design your ideal outdoor space, considering all your preferences and needs. Don't hesitate any longer to turn your dream backyard into a reality – reach out to Riverview Decks right away!
Check out our deck repair offer right now! Get the best deal for your deck construction project and enjoy a smooth process with no setbacks.
Maryville Homeowners Love Their New Decks!
Our former 2nd story deck may have been up to code in the past, but between age, weather and carpenter bees we needed to replace it. 
Nate and his crew replaced the formerly code allowable 4×4 posts with 6×6 posts, joists were maybe double in number, the wooden pickets replaced by rods that almost become invisible when looking out into the backyard. 
The flooring is Trex with a decorative edge that frames the floor as well as on the stair treads. We were surprised at how fast the Trex dries after torrential rain and how comfortable it is under a bare foot.
We aren't novices at carpentry and woodworking, but we were impressed with the crew's workmanship, precision of the cuts and their eye for detail; not to mention their almost non-stop work during hot, humid days. 
Nate, the crew, and even the supply delivery people were very professional, personable, respectful and punctual – clearly a well-organized company. Thank you, Nate, and thank you to your carpenters!
Premier Innovations provides different options for adding or fixing decks in your home with top-notch equipment and expertise in the industry. You can expect a deck with excellent quality. They value fair business practices and are committed to addressing any legitimate concerns or misunderstandings in detail. They will provide high-quality work and maintain polite and transparent communication. They are happy to share project photos and customer references with you, and they are always available to address your needs.
Jamison Sloan, with more than ten years of experience in construction and remodeling, owns Premier Innovations. He is committed to providing "value" to all clients, which involves being hands-on for each project, from material selection to employee, vendor, and subcontractor hiring. He also conducts routine inspections to ensure customer contentment. His project management style is adaptable, and he maintains frequent communication to ensure a hassle-free and pleasant experience.
You can contact them for any project related to deck additions, roof replacements, kitchen, and bathroom renovations.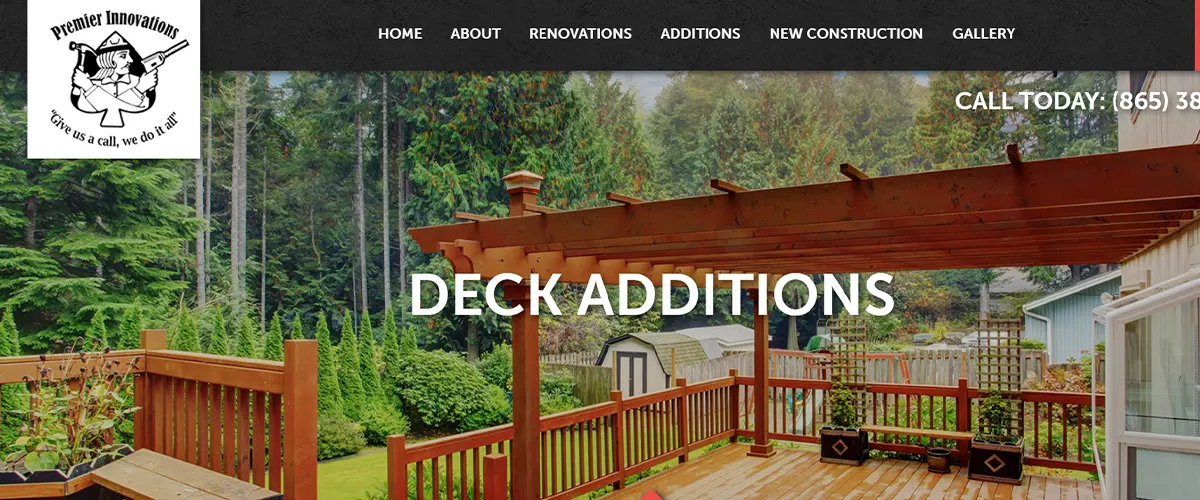 I have used Premier Innovations on two major projects in my home and have been very pleased with the workmanship, professionalism, patience with my many questions and thoughts. They are my go-to contractor because I know I can trust them and they do not try to upsell on any project. They have listened to what my goals are and the type of budget I have to work with. You cannot go wrong with hiring this company.
Slansky Builders Home Improvement
This company's expertise lies in the installation and repair of Trex decks and other superior-quality composite decks such as ChoiceDek available at Lowe's. Composite decks are perfect for those who desire a deck that requires minimal upkeep and lasts longer. However, it should be noted that composite decks are generally three times more costly than conventional wood decks, and the company solely charges for the exact amount of materials utilized. With budget-conscious homeowners in mind, they also provide traditional pressure-treated wood deck and rail systems.
For your new deck, it is recommended to use kiln-dried lumber to reduce shrinkage. Their decks are made with additional support for enhanced durability. Generally, they use 5/4 board decking, 2X10 joists placed 12 inches apart and secured using steel joist hangers, 6X6 posts set in concrete, and a custom railing with 2-inch spindles spaced 4 inches apart. All their decks follow local guidelines and specifications. If you require a new deck or want to restore your existing one, they're happy to assist you in spending quality time with your loved ones in your outdoor area.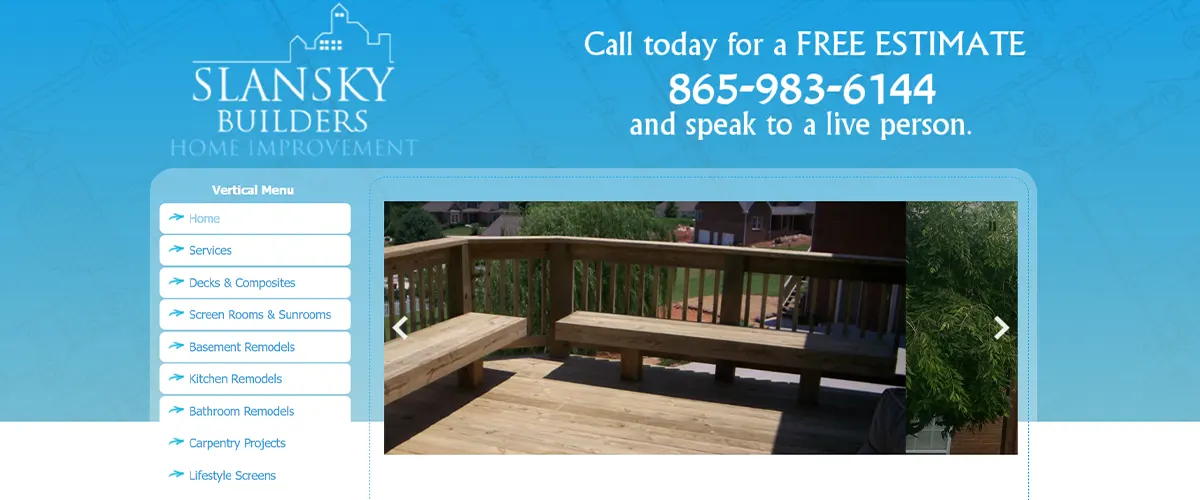 Barb and Rich's crew are awesome. We could not have made a better choice for our major remodel. I lost my wife during the time of the remodel and they helped us and worked with us through it like family. They brought my late wife's dream house come true, I know she would totally love it.
Sean and his guys were very professional and a real joy to work with. Sean's ideas were top notch, never imagined how awesome the results would be. Thank you guys for all your hard work and supporting my son and me through the transition. I have recommended them to anyone I know needing any kind of home remodeling.
There are several companies that could work on your deck-repair project in Maryville, and each has its strengths. It's important to keep in mind that there may be some differences in quality and reliability between them. Ultimately, the best contractor for your project will be the one that makes you feel the most confident and comfortable throughout the entire process.
Riverview Decks puts your satisfaction first by giving you complete control over the deck-building process. Our team of professionals will closely collaborate with you to ensure that every aspect of your dream deck is included. Our goal is to construct an outdoor space that perfectly matches your needs and preferences.
Contact us if you want a quote from one of the top deck-repair companies in Maryville.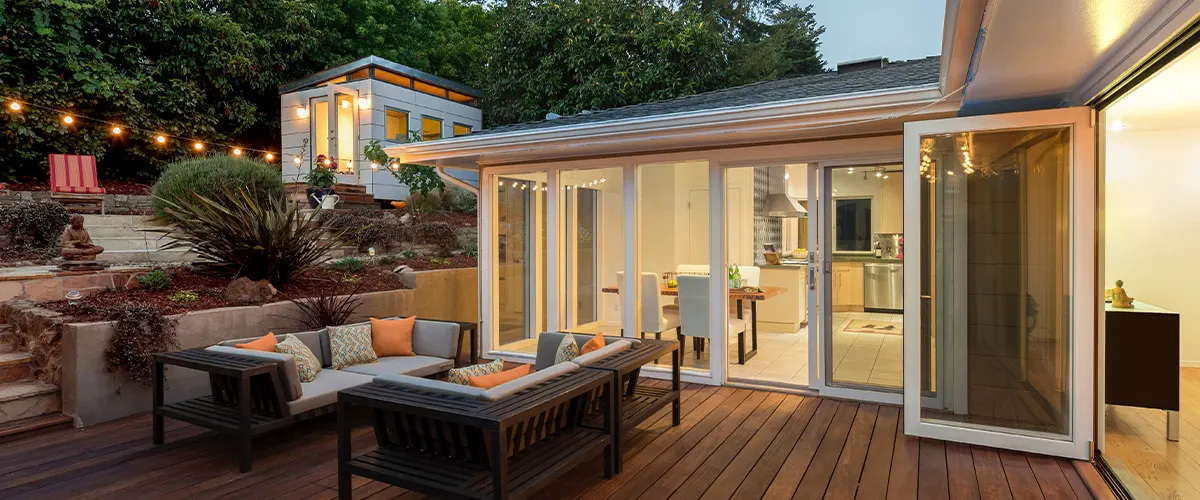 Get The One of Best Deck Repair Companies In Maryville Today!