Deck Replacement In Knoxville, Maryville, Farragut, Lenoir City, Oak Ridge, And More Of TN
Transform your outdoor space with lasting beauty and enhanced functionality.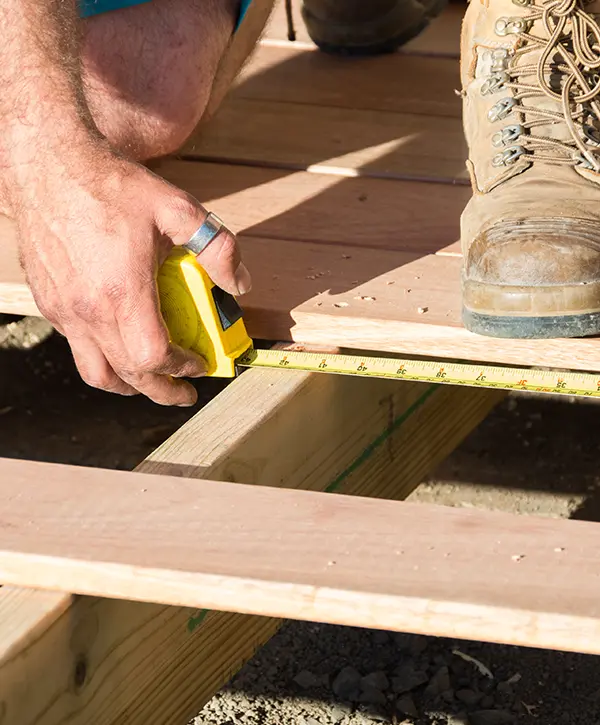 Deck replacement offers a rejuvenated outdoor oasis, free from the hassles of constant repairs and safety concerns. 
At Riverview Decks, our 21+ years of experience and skilled team ensure a seamless transition. We're committed to crafting a custom deck that not only elevates your home but also brings families together.
6 Signs It's Time for a Deck Replacement
Your deck has been a steadfast companion, providing a space for family gatherings, barbecues, and relaxation. However, as time goes by, even the sturdiest structures can show signs of wear and tear. Here are six telltale signs that your deck might be ready for a well-deserved upgrade through a deck replacement:
If your deck has been a faithful part of your outdoor space for 16 to 46 years or more, it has likely weathered many seasons. Even with regular maintenance, wood decking boards can start showing signs of fatigue. Consider the longevity of your deck and the potential benefits of a full deck replacement.
Take a close look at your deck boards. Are they showing signs of decay, cracking, splintering, or warping? These issues affect not only the aesthetics but also the safety of your deck. When 8 to 20 out of 20 boards start to display these problems, it's a strong indicator that a deck replacement might be the best solution.
Your deck's railing is more than just a safety feature—it's a vital component of your deck's structural integrity. When 3 to 7 spindles or sections of your railing show signs of instability, it's time to consider a full deck replacement. A strong railing ensures the safety of your loved ones while enjoying the outdoor space.
Have you found yourself frequently reaching for tools to repair your deck? If you've performed 3 to 6 deck repairs within a year, it might be more cost-effective to opt for a deck replacement. The costs of repeated small repairs can add up quickly, making a new deck a more practical and durable investment.
The frame and foundation of your deck, including the ledger board, play a critical role in its stability. If you're facing ongoing issues with deck framing, particularly if repairs have amounted to 3 to 8 fixes or more, it's a clear sign that a complete deck replacement might be the best path forward.
Fasteners, such as nails, screws, and bolts, hold your deck together. If you're noticing 2 to 5 instances of rusted or loose fasteners, it's indicative of the deck's overall condition. Rust indicates the structural integrity might be compromised, and loose fasteners can lead to wobbly boards and potential hazards.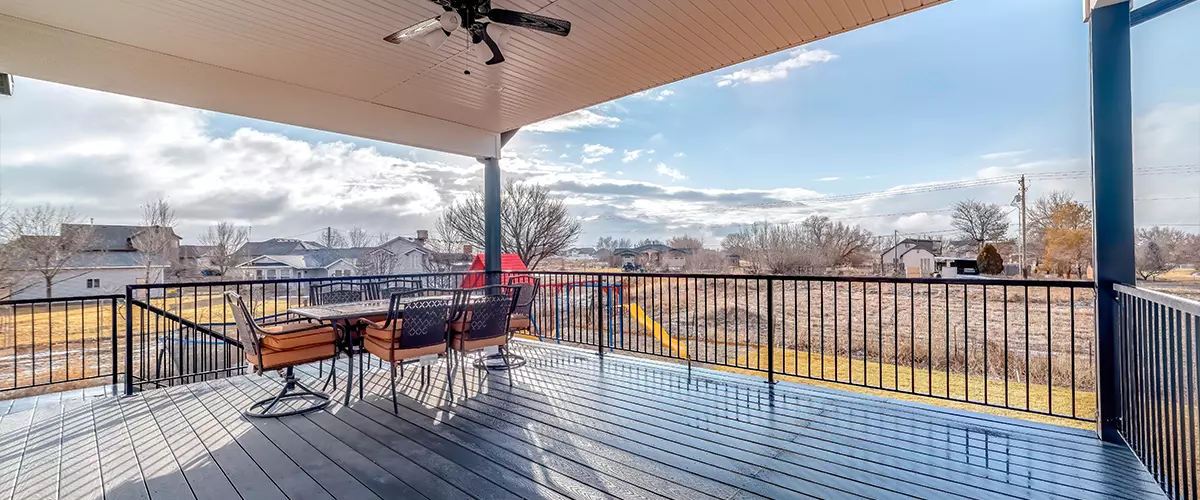 See What Families Are Saying About Their Riverview Decks Experience
Read on to find out why our clients are raving about Riverview Decks.
Lakeview has done several projects for us. They specialize in higher end homes but their prices do not reflect that but their quality does. Highly recommend.
Nate was Professional and easy to work with. There were some changes to the remodel which Nate was happy to amend. We became quite good friends and I would highly recommend.
6 Benefits of Deck Replacement
Is your outdoor space starting to show its age?
A deck replacement can be the rejuvenating answer you've been searching for. When your existing deck's structure and surface boards are no longer up to par, it might be time to consider the numerous benefits that a full deck replacement offers:
A deck replacement ensures that all the wood, including the deck's structure and framing, is in prime condition. Say goodbye to concerns about rotting wood or loose ledger boards, as a new deck structure guarantees a solid foundation for your outdoor haven.
Replacing worn and weathered decking boards with new ones, such as composite or capped composite decking, guarantees greater durability. These modern materials resist weather, insects, and mold, allowing your new deck to withstand the elements and time.
If your old deck is detracting from the overall beauty of your home, a deck replacement can transform the entire look of your outdoor space. Opt for natural wood, pressure-treated lumber, or even manufactured decking for a fresh appearance that complements your style.
While deck repairs might seem cost-effective in the short term, frequent repairs can add up quickly. A full deck replacement might have a higher upfront cost, but it offers long-term savings by eliminating the need for continuous repairs and reducing maintenance expenses.
A full deck replacement presents a unique opportunity to redesign and expand your outdoor space. Consider adding features like deck stairs, new composite decking, or even a brand new deck with extra square footage, allowing you to create an outdoor sanctuary perfectly tailored to your family's needs.
A new deck not only enhances your family's quality of life but also boosts your property's value. Prospective buyers will appreciate the allure of a well-designed and sturdy deck. The allure of a new deck's surface, alongside a structurally sound foundation, can make a significant difference when it comes to selling your home.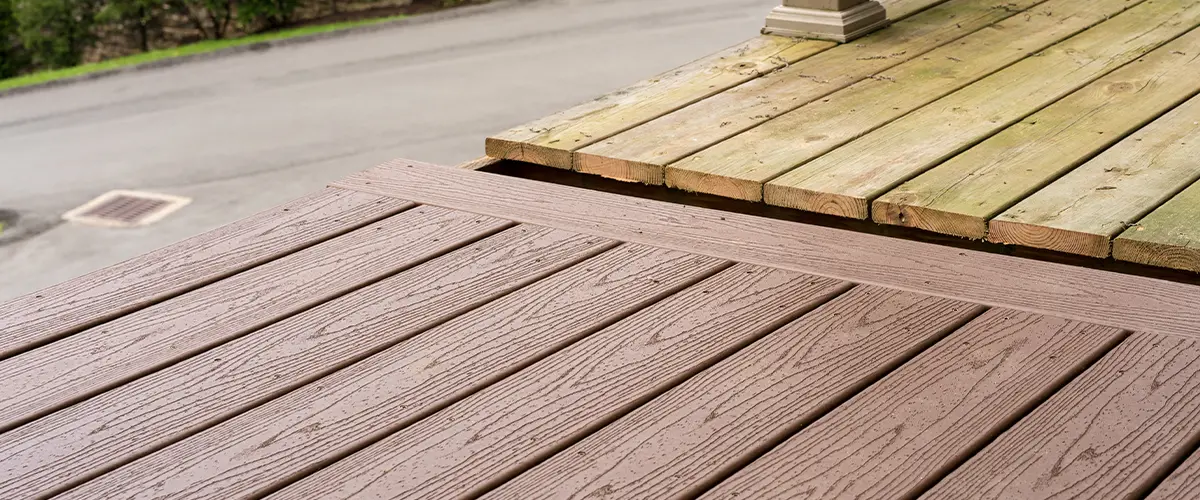 Reach out to the experienced deck builders at Riverview Decks to discuss your deck replacement project and discover how a new deck can transform your outdoor living experience.
Witness the Transformations
Step into the world of Riverview Decks and witness the remarkable transformations that have taken place in countless homes across Tennessee.
The Deck Replacement Process
Hiring Riverview Decks for your deck replacement is the first step toward transforming your outdoor space into a haven for family gatherings and relaxation. Here's what you can expect during the process:
Step 1: Initial Consultation and Assessment
Step 2: Custom Design and Material Selection
Step 3: Deck Removal and Preparation
Step 4: Precise Installation and Craftsmanship
Step 5: Wood Deck Railing and Finishing Touches
Step 6: Reveal and Enjoy Your New Outdoor Space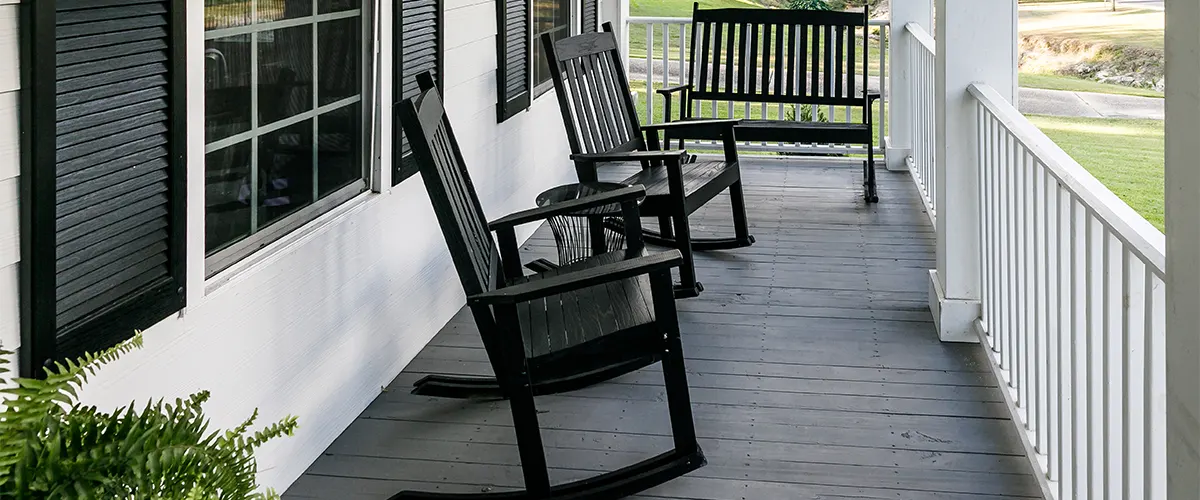 Contact us today to embark on your deck replacement journey and experience the joy of a beautifully transformed outdoor space.
Elevate Your Outdoor Living With Deck Replacement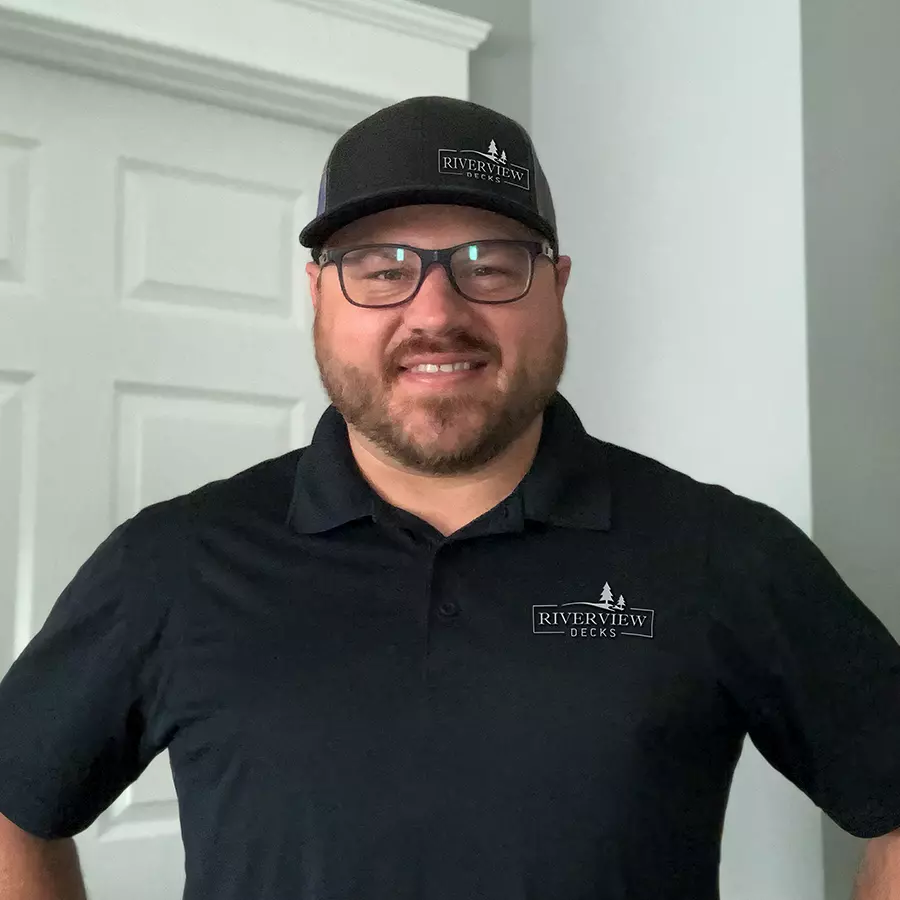 With our 21+ years of experience, a team of skilled craftsmen, and a commitment to excellence, we're here to transform your existing deck into a masterpiece that brings families together.
Call us at (865) 801-4545 or message us today to schedule your consultation. Let's collaborate on your deck replacement project and elevate your outdoor living experience to a whole new level.