The Best Deck Building In Farragut TN
Planning to start your deck building in Farragut TN? This guide will walk you through everything.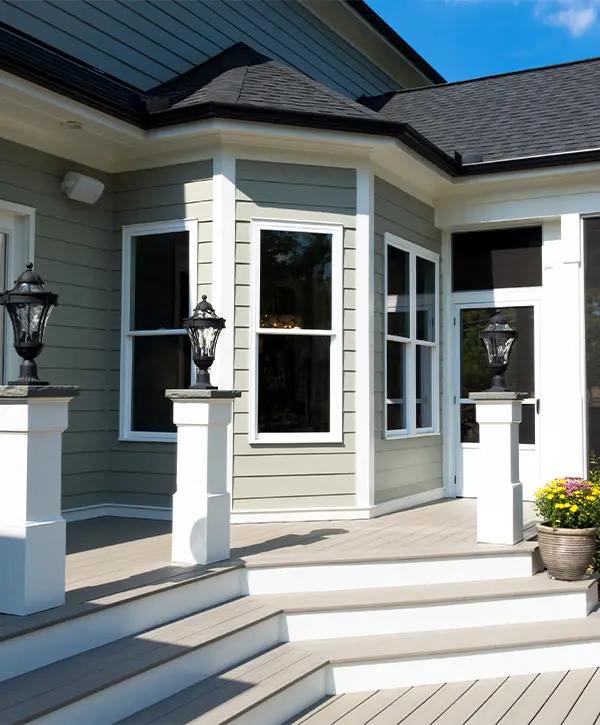 If you're looking to start a deck building in Farragut, look no further! Get the best decking solutions with Riverview Decks and enjoy a simple and quick process!
As a subdivision of one of the leaders in the remodeling industry, Riverview Decks aims to bring cost-effective solutions and a superior end-product to all homeowners in and around Farragut TN.
Our ultimate goal is bold: Raise the standards of the deck building industry and change the way homeowners view contractors. Professionalism, reliability, responsiveness, and transparency are at the core of our work and they're what helps us over deliver and build the best decks in Farragut!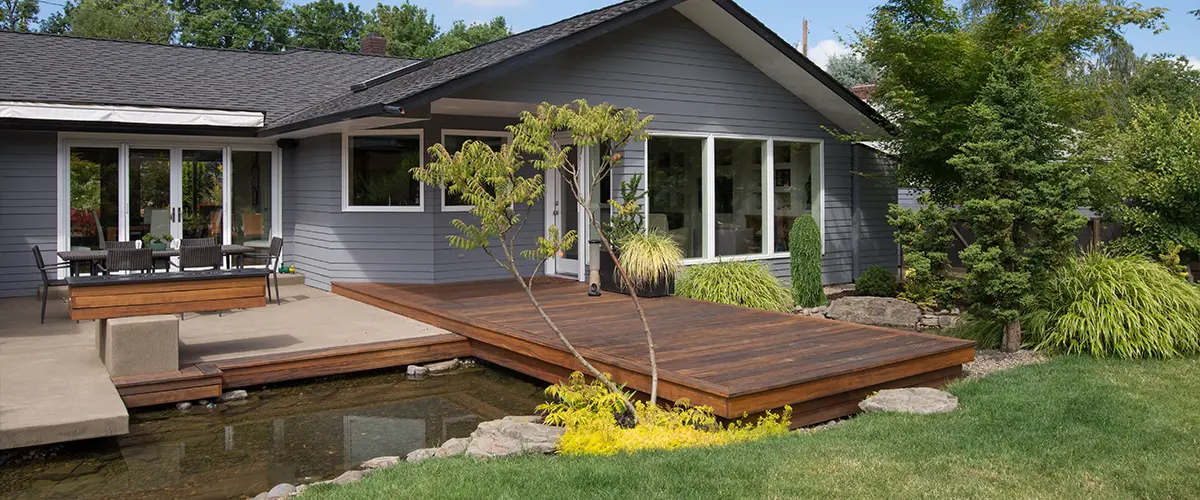 Get Yourself A Deck That Comes With Extra Perks!
We love seeing our customers fully satisfied with their new decks. This happens because we deliver more than what's expected of us.
With Riverview Decks, you'll also get:
Enjoy A Pristine Backyard With Your Premium Deck Building In Farragut TN
Decks are impressive home additions that'll increase your property's value, boost the comfort of your backyard, and offer you the ideal place to entertain your guests and loved ones.
For all these to happen, your new deck needs to be safe, functional, and look great. Luckily, here at Riverview Decks, these are the first things we're looking at when building your deck.
With us, you're getting a premium deck that'll leave all your guests and potential buyers in awe. You and your needs will be our top priority during the building phase, so you're ensured a space that will perfectly match your lifestyle.
Check out our deck building offer right now! Get the best deal for your deck construction project in Farragut and enjoy working with professionals that make your experience memorable!
Farragut Homeowners Love Their Riverview Decks!
Become one of the happy deck owners in Farragut and share your story with your neighbors!
Our former 2nd story deck may have been up to code in the past, but between age, weather and carpenter bees we needed to replace it. 
Nate and his crew replaced the formerly code allowable 4×4 posts with 6×6 posts, joists were maybe double in number, the wooden pickets replaced by rods that almost become invisible when looking out into the backyard. 
The flooring is Trex with a decorative edge that frames the floor as well as on the stair treads. We were surprised at how fast the Trex dries after torrential rain and how comfortable it is under a bare foot.
We aren't novices at carpentry and woodworking, but we were impressed with the crew's workmanship, precision of the cuts and their eye for detail; not to mention their almost non-stop work during hot, humid days. 
Nate, the crew, and even the supply delivery people were very professional, personable, respectful and punctual – clearly a well-organized company. Thank you, Nate, and thank you to your carpenters!
Type Of Upgrades And Materials
The deck building industry changed a lot since the first time you got your deck. Now, low-maintenance composite materials are all the rave and aluminum features make your deck last a lifetime.
But there are a lot more materials to look into.
The main failure reason for older decks is the deck frame.
Grade 1 pressure treated wood remains a popular option for homeowners, but it's not the favorite. Even when the wood is rated with ground-contact, it can still rot and develop mold and mildew, ruining both the safety and aesthetics of your deck.
Steel or aluminum frames from renown brands like Fortress Building Products are what all our customers want. They match really well with all types of decking, but their functionality lies in the lifetime of metal. Although metal frames cost more, they're definitely a worthwhile investment that'll pay off.
Many of our deck building projects in Farragut include replacing wood decking with composite materials. Homeowners are simply tired of keeping up with the maintenance of their decks, but also the maintenance costs that pile up.
Composite decking is the best alternative to wood decks. This material requires virtually no maintenance, and a pressure wash once a year will be more than enough to keep your deck looking at its best.
If you want to stick with a wood deck, we recommend choosing hardwood. Mahogany, ipe, or teak are just some hardwoods that make great decking materials.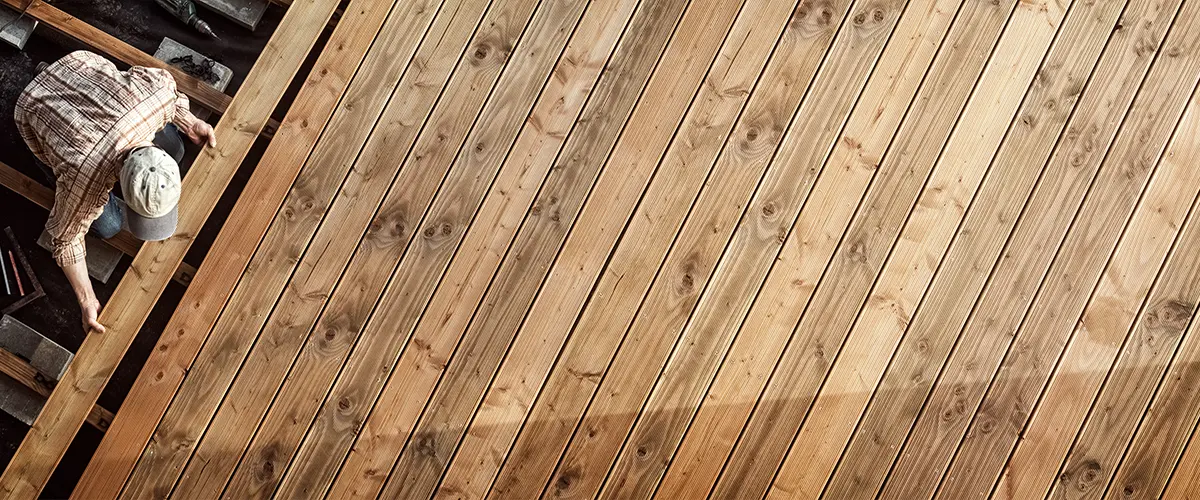 Railings will help finish the look of your deck and make it appear complete. But besides this, railings will also improve how safe your deck is for your loved ones.
With railings, your decision will be easy.
Deck lighting is required by law in certain states and cities. In Farragut TN, it's no different. Stairs lightings or railings lights are some of our favorite lighting options for decks. These create a cozy and comfortable feel, while also offering your steps guidance at night.
As a rule of thumb, cost-effective, low-voltage lightings are the best call you can make. These won't make your electricity bill skyrocket, and you won't sacrifice on the quality of your deck.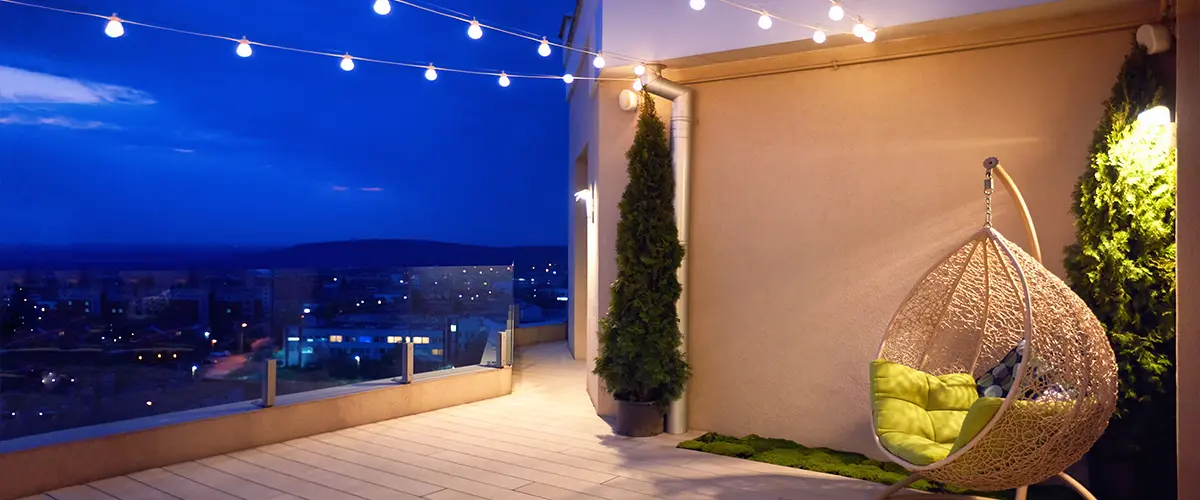 Ideas For Your Deck Building In Farragut TN
If you're not sure where to start with your deck building in Farragut TN, check out our gallery! Discover what you'd like your addition to look like and let's make it happen together!
It's Never Been Easier To Start A Deck Building In Farragut TN
You'll go through a process designed exclusively to make your deck building project a whole lot easier!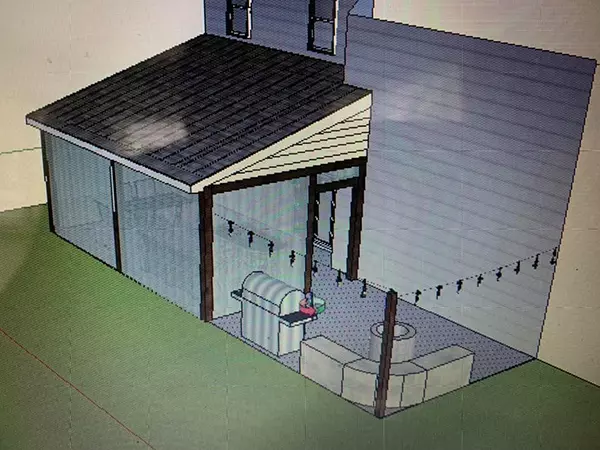 Request your free quote or call us directly!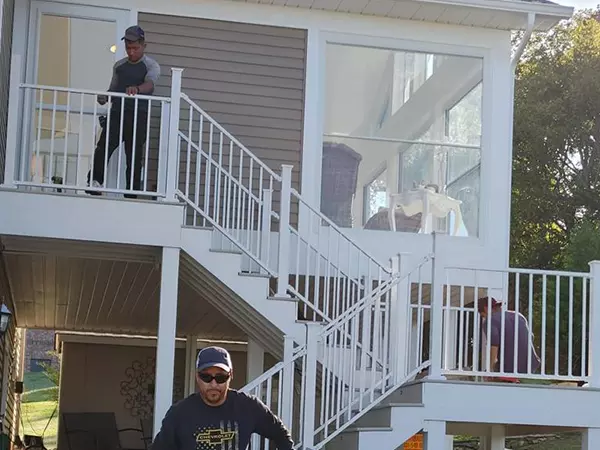 Be part of your incredible deck building journey.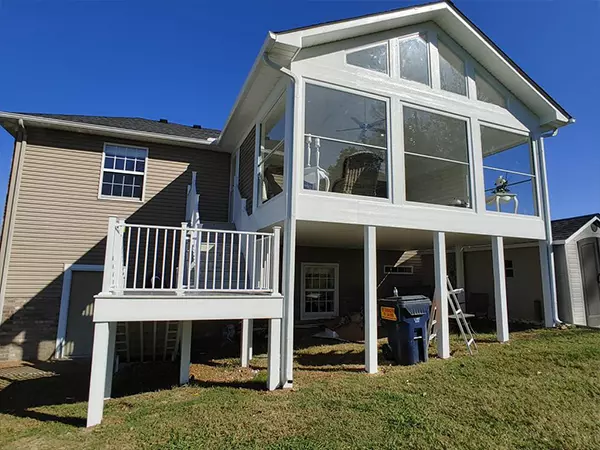 Your new deck is ready! Time to plan your next barbecue!
Deck Building Projects In Farragut With Riverview Decks!
Deck Building In Farragut TN: A Case Study
This deck building in Farragut TN was a 12'x18' composite deck. Our customer wanted the wood posts for railings because they look natural and go incredibly well with the metal railings and the dark beige composite decking.
This project included:
We quoted this deck building in Farragut TN at $48,950. The most expensive item was the grand stairwell, coming in at $13,650.
Have The Best Deck Builders In Farragut On Your Project!
Finding a reliable and honest contractor can be overwhelming at task, but not in Farragut.
If you're looking to get one of the best deck builders in your area, Riverview Decks is at your service! Your needs, preferences, and lifestyle are what will guide your project, and our desire to see you fully satisfied with your deck is fuel for our mission.
We tend to over deliver, so besides a beautiful, safe, and long-lasting deck, you'll also get:
Get The Best Deck Building In Farragut TN Today!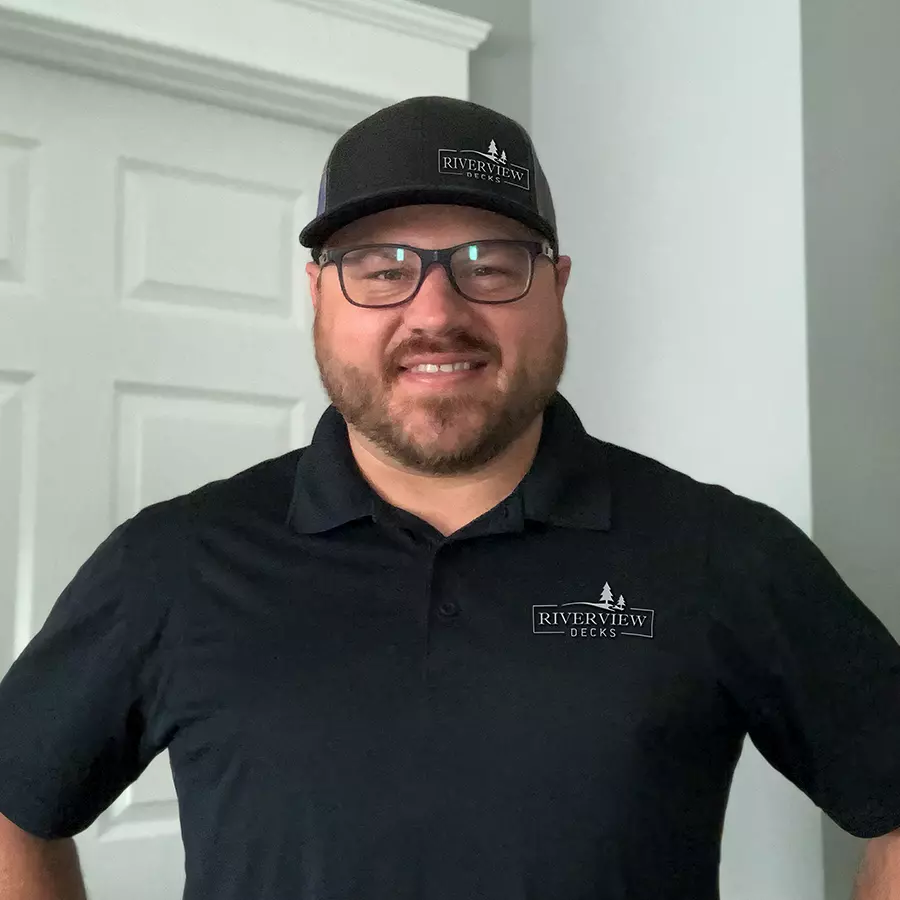 Call us at (865) 801-4545 and discuss your deck building in Farragut TN directly with Nate, the owner of Riverview Decks. Or click the button below for a free quote, and we'll personally call you as soon as possible!