Patio Enclosure In Knoxville, Maryville, Farragut, And More Of TN
Upgrade your home with a patio enclosure, enhancing the comfort and aesthetics of your outdoor living space.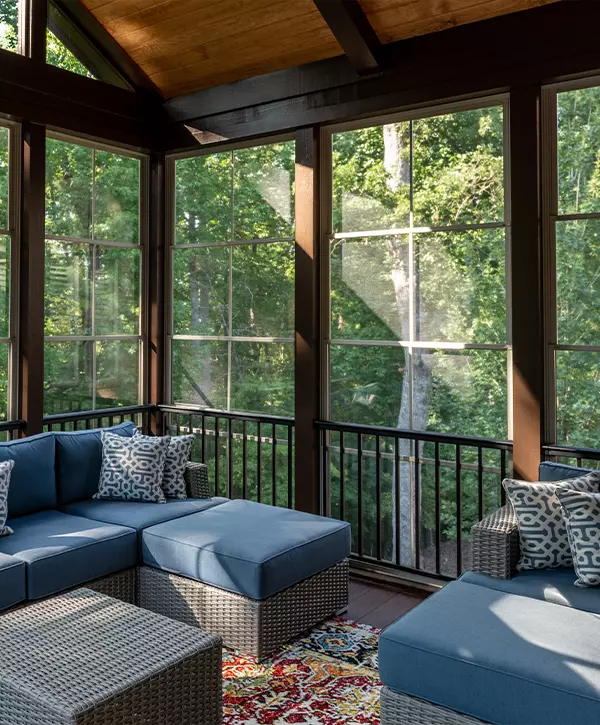 A patio enclosure is a seamless addition to your home, transforming your outdoor space into a protected, comfortable living area. If you're in Knoxville, TN, where weather conditions can vary, a patio enclosure ensures you can enjoy your outdoor space year-round without worrying about inclement weather or pesky insects.
At Riverview Decks, we specialize in crafting custom-made patio enclosures to suit your specific needs and style. Our dedicated team of experts uses the highest quality materials to construct enclosures that not only enhance your home's aesthetics but also boost its market value. Trust us to elevate your outdoor living experience.
When you partner with Riverview Decks, you also get:
Benefits Of Having A Patio Enclosure In Knoxville, TN
Living in Knoxville, TN, means embracing the charm of all four seasons. A patio enclosure isn't just an addition; it's your key to year-round outdoor enjoyment.
Knoxville's unpredictable weather won't ruin your plans anymore. Our patio enclosures shield you from rain, snow, or blistering sun, making every day a perfect day for outdoor relaxation.
Mosquitoes, no-see-ums, and other critters can be relentless. With a patio enclosure, you'll enjoy bug-free evenings, allowing you to savor Tennessee's sunsets without swatting.
Knoxville's mild winters deserve to be embraced. A patio enclosure transforms your space into a cozy winter retreat, ideal for holiday gatherings and chilly coffee mornings. An enclosed porch will keep you shielded in harsh weather conditions.
Boost your home's value with a stylish and functional addition. Potential buyers in Knoxville appreciate the versatility and comfort a patio enclosure provides.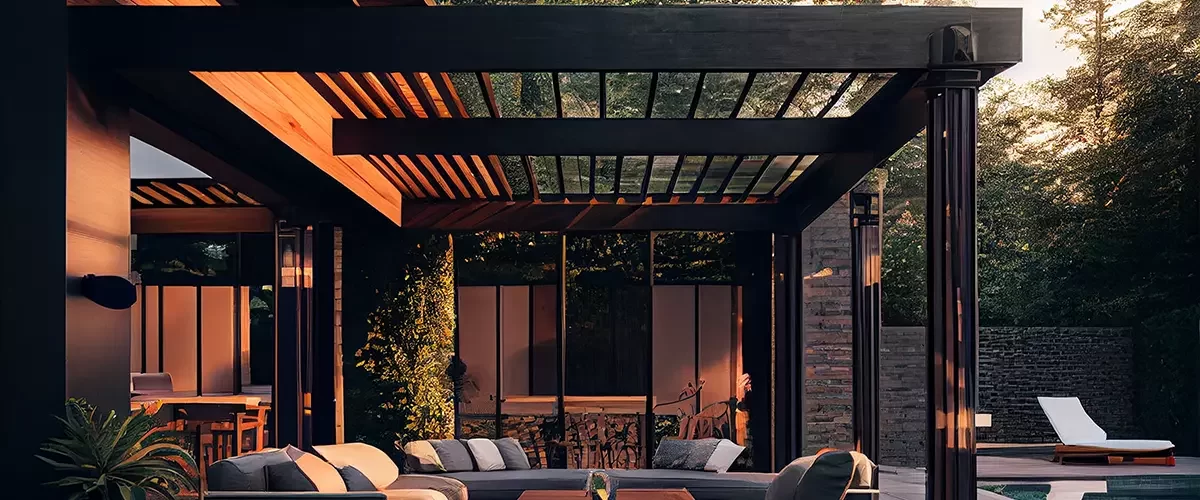 Ready to elevate your Knoxville outdoor living? Contact Riverview Decks today to discuss all your deck-building needs. We can customize your future deck with all the features you need to really enjoy your outdoor space.
Discover the Stories of Delighted Homeowners In Knoxville, TN
Our clients are the heart of our success. Hear their experiences and find out why Riverview Decks is the trusted choice in Knoxville.
We had a fantastic experience with Nate, Jose and his team! They were efficient and professional. The communication was impeccable. 
I was updated every step of the way and always got a timely response when I had a question. They reminded me of a popular chain restaurant that we all know and love with their professionalism and polish. Seriously, they are a step above the rest. 
Even the county inspector kept complimenting their craftsmanship. My deck looks amazing! We will be using them for many future projects for sure.
Nate was Professional and easy to work with. There were some changes to the remodel which Nate was happy to amend. We became quite good friends and I would highly recommend.
Patio Enclosure Ideas For Knoxville, TN
With a patio enclosure, your patio can become anything you want it to be. It brings extra home space that you can use however you want throughout the entire year. Explore these inspiring patio enclosure ideas to enhance your Knoxville outdoor living experience further.
1. Retractable Patio Enclosure
Embrace versatility with a retractable enclosure. Enjoy open-air dining on sunny days and cozy, sheltered nights. It's like having a custom outdoor living area tailored to Knoxville's changing seasons.
Transform your existing porch into a bug-free haven. Screen rooms let you enjoy al fresco dining without unwanted guests, blending nature with comfort.
3. Vinyl Curtains for Patio Cover
Extend your outdoor dining area year-round with vinyl curtains. These durable enclosures provide sun protection and natural light while keeping the elements at bay.
Knoxville's beautiful landscape deserves to be enjoyed, even during a rain shower or chilly evening. A spa enclosure creates an inviting oasis for relaxation, no matter the weather.
Transform your patio into an all-season sunroom with large windows and climate control features, allowing you to enjoy the outdoors in any weather.
Create the perfect space for outdoor entertaining with a patio enclosure that includes a dining area. Add comfortable seating, string lights, and plants to create an inviting atmosphere for guests.
Our professional deck-building services at Riverview Decks are tailored to your unique needs. Don't wait any longer; contact us today, and let's explore the perfect patio enclosure for your Knoxville home together.
What to Consider When Choosing a Patio Enclosure In Knoxville, TN
Choosing the right patio enclosure in Knoxville, TN is vital for a satisfying outdoor experience. If you're unsure about the features of patio enclosures and need some help knowing what to consider when you're filtering out options, the list below is a great place to start.
1. Protection from Harmful UV Rays
Knoxville's sunny days are a blessing, but prolonged exposure to harmful UV rays isn't. Ensure your enclosure offers UV protection, allowing you to enjoy the sun without risking your skin's health.
Knoxville can experience gusty winds, especially during storms. Opt for an enclosure with a high wind speed rating, providing peace of mind that it can withstand the elements.
3. Heavy-Duty Construction
Our patio enclosures are built to last, even in Knoxville's ever-changing weather. Look for heavy-duty materials that can handle the wear and tear of seasonal transitions.
Choose an enclosure that provides ample ventilation to enjoy the crisp, clean Knoxville air. Fresh air circulation keeps your space comfortable year-round.
Embrace the natural beauty of Knoxville without compromise. Select an enclosure design that offers unobstructed views of your surroundings, whether it's your backyard garden or scenic landscapes.
Ensure your patio enclosure is suitable for year-round use in Knoxville. It should maintain a comfortable temperature in both summer and winter, maximizing your enjoyment throughout the seasons.
By considering these factors, you'll make an informed decision that guarantees your patio enclosure enhances your outdoor living space in Knoxville. Contact Riverview Decks to explore your options and enjoy a durable, weather-resistant addition.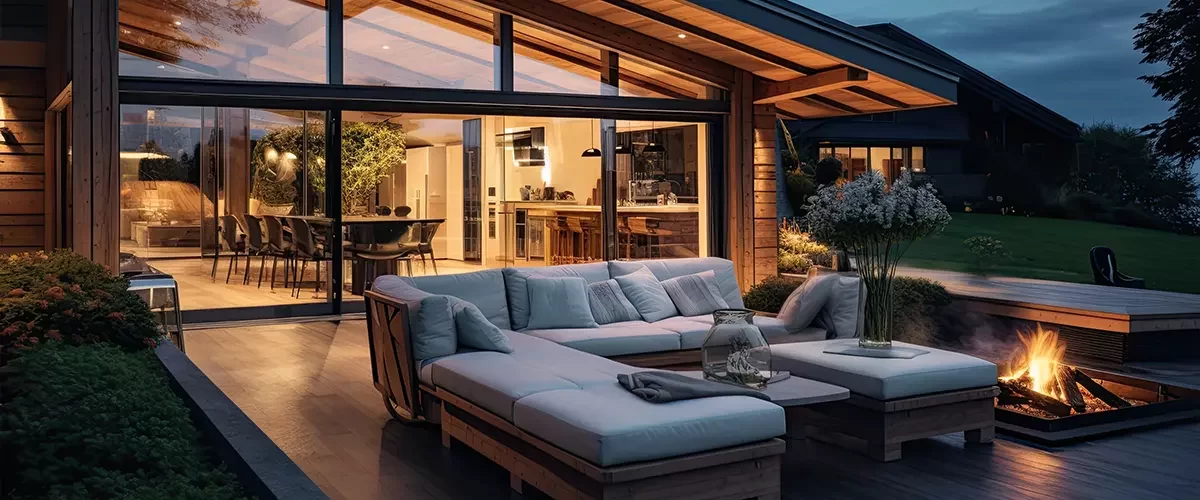 Partner With The Best Deck Builders In Knoxville, TN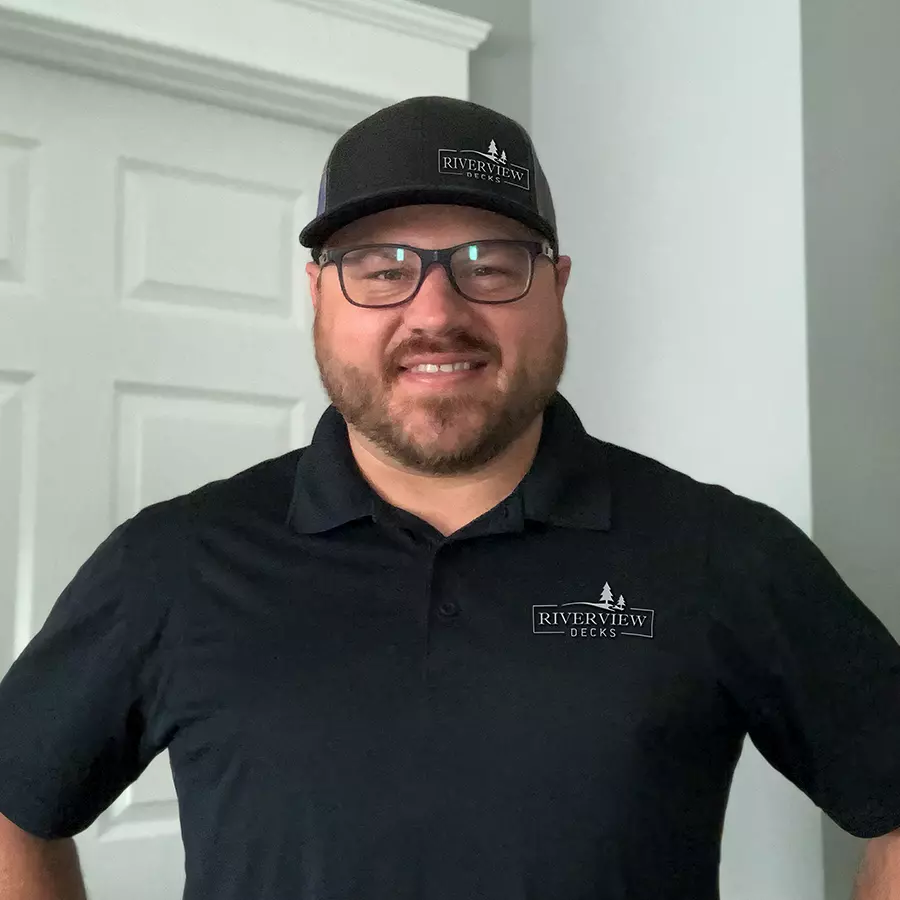 Experience exceptional deck building in Knoxville, TN, tailored to your unique needs with Riverview Decks. Don't let another season pass you by.
Dial (865) 801-4545 today to transform your outdoor living space into a beautiful, functional retreat with our professional services.