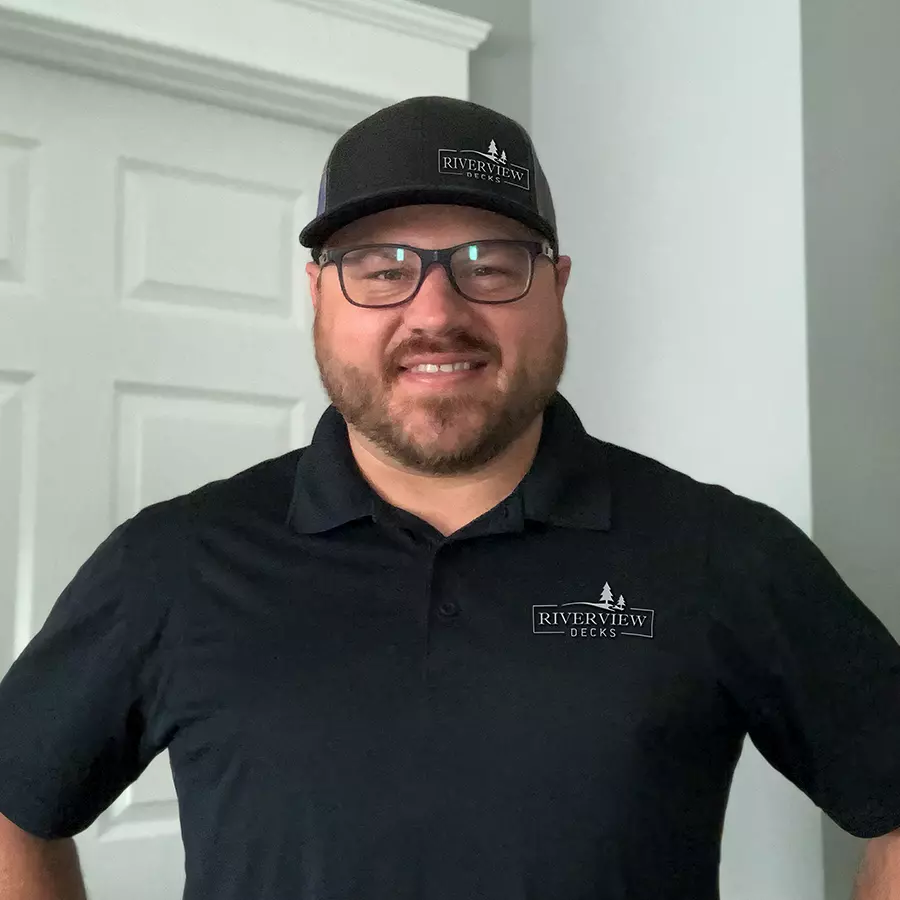 "We value your feedback and the trust you put in us more than anything. If you've had a good experience with us and want to tell others, please leave a review by clicking on the buttons below. "
- Nate Burket, owner of Riverview Decks
Riverview Decks is a new division of Lakeview Home Improvement, our home remodeling business. While the reviews below belong to customers of Lakeview Home Improvement, your deck project will receive the same level of dedication and professionalism from the same qualified team.
Nate,was a very pleasant and professional person to work with,he explained what he would do and answered all my questions. This was the first time I had ever had a composite deck put on, and the man that did my deck did a great job, I'm now able to set out and enjoy the outdoors. It took about two weeks to finish,and that was due to the rain.
I would recommend this company to anyone, they do great work and finish in a timely manner. I have had so many compliments from my neighbors, which I told them that if they wanted a new deck then Nate is the the one to do the job. 
Not only did Nate come by through out the process of my deck being put on he also came by a month after to see how my deck was and if I had any other questions and if I was happy with the new deck,and of course I am. 
If I decide to build onto my deck, then I would have to go with Riverv Decks,do my suggestion is that if anyone is looking to having a new deck then call Nate.
Nate was very educational and professional. In 18 years it's a second time I have to replace my deck and Nate informed me how it had been done wrong ;low to the ground causing it to rot.He explained thoroughly what needed to be done so I could get many years from my deck but I I chose to do a cement patio , looking to the future of possibly a screened porch. I was very impressed with my cement patio and how it was perfectly leveled to my porch cement patio. Through this whole process there was no drama, no complications and All the workers were very professional. I would definitely recommend Riverview Decks to my family and friends, not only for decks, but for any remodeling job they need to have done. It was a good experience and I rate them a five star.
Mr. Thomas, Thank you so very much for the kinds words and thorough review. We greatly appreciated the opportunity to transform this space for you and your wife. I'm pleased that you took time to share your experiences and that you are still satisfied with the quality. I'll be in touch for your one year evaluation!
Nate and his team were professional and efficient. We were in constant communication. I have 3 dogs that the workers were mindful of by keeping the gate closed and not leaving any nails or screws as a hazard. JC and/or Nate were here everyday to ensure quality and perfection. 
There is no one else I would recommend for your deck both new or repairs. I only wish I could give more than 5 stars!
We had a fantastic experience with Nate, Jose and his team! They were efficient and professional. The communication was impeccable. I was updated every step of the way and always got a timely response when I had a question. They reminded me of a popular chain restaurant that we all know and love with their professionalism and polish. 
Seriously, they are a step above the rest. Even the county inspector kept complimenting their craftsmanship. My deck looks amazing! We will be using them for many future projects for sure.
Wow! Thank you very much for those kind words. On behalf of the ladies and gentlemen at Riverview Decks Knoxville, TN we would like to thank you for the opportunity to serve you. In addition we would also like to congratulate you on your investment and are excited for you to enjoy your new deck with your friend and family!
Lakeview has done several projects for us. They specialize in higher end homes but their prices do not reflect that but their quality does. Highly recommend.
We appreciate your support! Looking forward to working together on future projects.
Nate and his team at Lakeview were great to work with. He was very quick and responsive to the needs we needed completed. We had some general repairs done to the house and had them back out again for our laundry room remodel.
We had a difficult situation that was left from previous owners but he had all the answers and great suggestions on what to do that we never even thought off. Definitely recommend Nate and his team at Lakeview Home Improvement.
I live in a small town and used someone local, needless to say they created more of a mess to clean up. I spoke with Nate and while they did not come this far and could not assist me, he was able to forward on my info to someone who might be able to. He did not have to do but he did.
He was very kind and friendly. If you are in their area and need some thing done give them a call
Nate was Professional and easy to work with. There were some changes to the remodel which Nate was happy to amend. We became quite good friends and I would highly recommend.
The team with Lakeview completed a full renovation of a master bathroom in my house. It was quite extensive, involving moving a wall and moving plumbing. The quality of the work was excellent. Anything that I saw that I wasn't pleased with was corrected. But that rarely happened because of Nate's attention to detail. We ran into a couple of delays along the way, but it was worth the wait to have such a thorough and well-done renovation to show for it. I would highly recommend them.
Thank you Alex! It was a pleasure working with you and we are happy you are pleased with the quality.
From the first time we met Nate to plan our remodeling projects, we had a great deal of confidence in his professional abilities to complete our home remodeling. He has performed all of the projects to our complete satisfaction in a professional and timely manner.
We plan to use his company again with additional projects. We highly recommend Lakeview Home Improvements LLC !!!
The owner Nate and his guys have done a phenomenal job for me and my wife. Top notch communication from start to finish. Top quality work. They got a little delayed due to product back orders, but they made sure we were communicated to, and knew when they would finish.
The project came out way better than we inspected. We highly recommend Lakeview Home Improvement.
Nate and company did a great job working on a number of projects in our house, including converting our ugly bath/shower combo into a beautiful walk-in shower with full tile and marble. The difference is night and day, would hire him for our next project.
Thank you very much Nicole! It was a joy to work with you all.
If you are in the market for a kitchen or bathroom remodel, Do not take any shortcuts. Get it done right the first time with everlasting impressions. And for that I would only recommend Lakeview Home improvement. Attention to detail is unmatched!
Nate and crew did a great job and I will definitely use him again. He did everything he said he would and frankly, it was perfect!
Thank you Louise! We appreciate you having faith in us and choosing us for your upcoming projects. I'm excited to work on your master bathroom.
Great company to work with. Prompt and professional!
Nate was detailed and honest when taking care of our build. Highly recommend.
Nate and the team at Riverview are phenomenal! If you are looking for a seamless process from start to finish, Nate is your guy. They make the entire experience effortless. I highly recommend them!
Thank you very much Chris! It was a pleasure making this happen for you.