Deck Railing Installation In Knoxville, Maryville, Farragut, And More Of TN
We complete your deck project to perfection.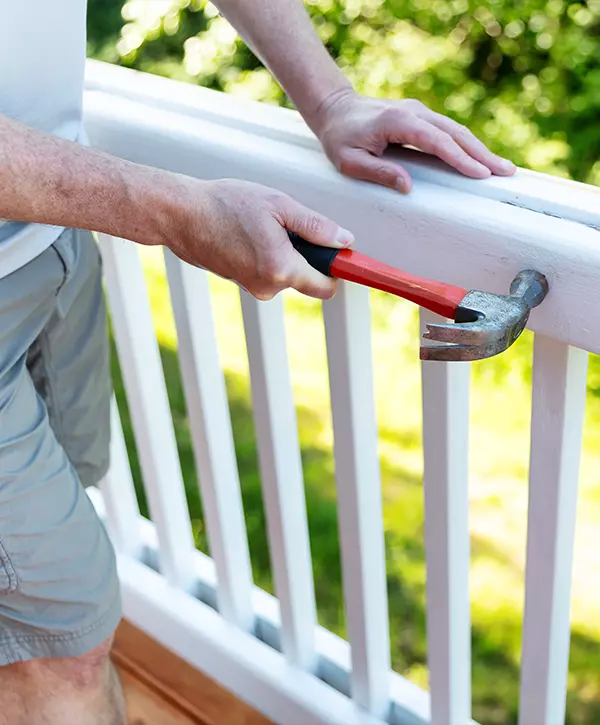 Without deck railings, your outdoor area may pose potential risks, especially for families with children and pets. Accidental falls can lead to serious injuries or even worse. At Riverview Decks, we understand the paramount importance of safety. Our deck railing installations provide a secure barrier, offering peace of mind and allowing you to enjoy your deck to the fullest.
At Riverview Decks, we go beyond merely installing deck railings. We are committed to transforming your outdoor space into a safe and captivating retreat. Our unwavering commitment to quality, paired with our superior craftsmanship, ensures that your deck railing installation exceeds expectations.
Thanks to our deck installation services, we enhance your deck's beauty, safety, and functionality, making it a place where cherished memories are made.
Work with a company that offers:
Benefits of Deck Railings
Deck railings are not only a functional necessity but also a valuable addition to your outdoor living space. They offer a range of benefits that go beyond their basic purpose. By investing in high-quality deck railings, you can elevate your deck's safety, aesthetics, and overall appeal.
Safety and Protection for Your Loved Ones
When it comes to your deck, safety should be a top priority, especially if you have children, pets, or elderly family members. Deck railings act as a crucial barrier, preventing accidental falls and providing an added layer of protection. They create a secure environment where you can enjoy precious moments with your loved ones without worrying about their safety. By installing durable and reliable deck railings, you can provide peace of mind for everyone using the deck.
Compliance with Building Codes and Regulations
Local building codes often require the installation of deck railings to ensure the safety of occupants. By choosing to incorporate deck railings that meet or exceed these regulations, you not only avoid potential legal issues but also demonstrate your commitment to creating a safe living space. Riverview Decks is well-versed in local building codes and will ensure that your deck railing installation is compliant, giving you confidence in the structural integrity of your deck.
Aesthetically Pleasing and Customizable Options
Deck railings are not just functional; they also play a significant role in enhancing the overall aesthetics of your deck. With a wide range of materials, styles, and finishes available, you can choose a railing design that perfectly complements your home's architectural style and personal preferences. Whether you prefer the classic look of wood or the sleek appearance of metal, Riverview Decks offers customizable options that will elevate the visual appeal of your deck and create a welcoming outdoor space you'll be proud to share with family and friends.
Increased Value and Curb Appeal
Investing in high-quality deck railings not only enhances the beauty of your outdoor living area but also adds value to your home. A well-designed and expertly installed deck railing system creates an attractive focal point that enhances your property's curb appeal. Should you ever decide to sell your home, potential buyers will appreciate the attention to detail and safety considerations that come with a professionally installed deck railing. It's a wise investment that pays off both in the present and in the future.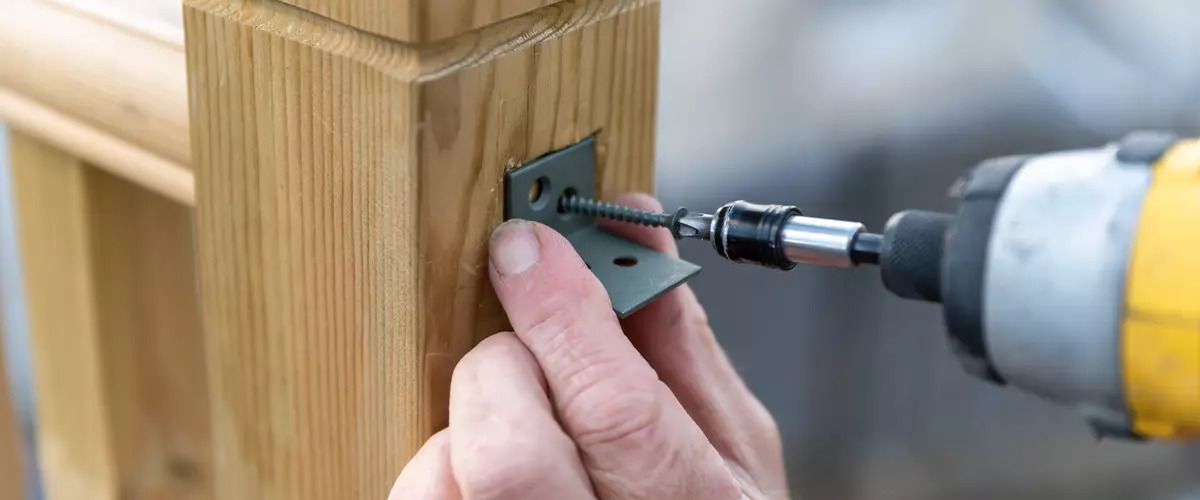 Contact Riverview Decks today to schedule a consultation or request a quote. Our team of experts is here to guide you through the process, discuss your specific needs, and help you choose the perfect deck railing solution for your home.
Why Our Past Customers Love Us
Nate was very educational and professional. In 18 years it's a second time I have to replace my deck and Nate informed me how it had been done wrong ;low to the ground causing it to rot.
He explained thoroughly what needed to be done so I could get many years from my deck but I I chose to do a cement patio , looking to the future of possibly a screened porch.
I was very impressed with my cement patio and how it was perfectly leveled to my porch cement patio. Through this whole process there was no drama, no complications and All the workers were very professional.
I would definitely recommend Riverview Decks to my family and friends, not only for decks, but for any remodeling job they need to have done. It was a good experience and I rate them a five star.
The Deck Railing Installation Process
At Riverview Decks, we understand the importance of a properly installed deck railing system. Our skilled team of professionals follows a comprehensive process to ensure the safety, durability, and aesthetic appeal of your deck railings. Let's explore the six key steps involved in our deck rail installation process.
#1. Design and Consultation
Our process begins with a thorough consultation to understand your vision, requirements, and preferences for your deck railing. We take into account factors such as your deck's layout, architectural style, and any specific safety considerations. Our experienced deck builders work closely with you to recommend suitable materials, styles, and railing options that will best complement your deck and meet your needs.
#2. Precise Measurements and Planning
Using precise measurements and detailed planning, we determine the optimal placement of deck railing posts and layout of the railing system. Our team takes into consideration factors such as local building codes, the type of railing materials chosen, and the desired height and spacing of the railing components. This meticulous planning ensures that your deck railings are installed correctly and securely.
#3. Secure Installation of Railing Posts
We install sturdy and reliable railing posts, which form the backbone of your deck railing system. Using the appropriate tools and techniques, we securely attach the posts to the deck framing, including the rim joist, deck joists, and/or floor joists, depending on the deck's design. Each railing post is positioned and anchored carefully to provide maximum stability and support.
#4. Attaching Top and Bottom Rails
The top and bottom rails are essential components of your deck railing system, providing structural integrity and visual appeal. Our skilled craftsmen precisely measure, cut, and attach the top and bottom rails to the railing posts. We use quality fasteners, such as carriage bolts or screws, to ensure a secure connection. The installation of these rails guarantees that your deck railings are well-balanced and aesthetically pleasing.
#5. Installing Balusters or Panels
The installation of balusters or panels is the next step in creating a safe and visually appealing deck railing. We meticulously space and install the balusters or panels between the top and bottom rails, ensuring that they meet local building codes and safety standards. Whether you prefer traditional wood balusters or sleek metal panels, we ensure that they are evenly spaced and securely fastened, providing both safety and style.
#6. Finishing Touches and Quality Check
To complete the deck railing installation, we add any finishing touches, such as cap rails or decorative elements, that enhance the overall design and functionality. Our team conducts a thorough quality check, ensuring that every aspect of the installation meets our high standards. We pay attention to detail and make any necessary adjustments to ensure a flawless result.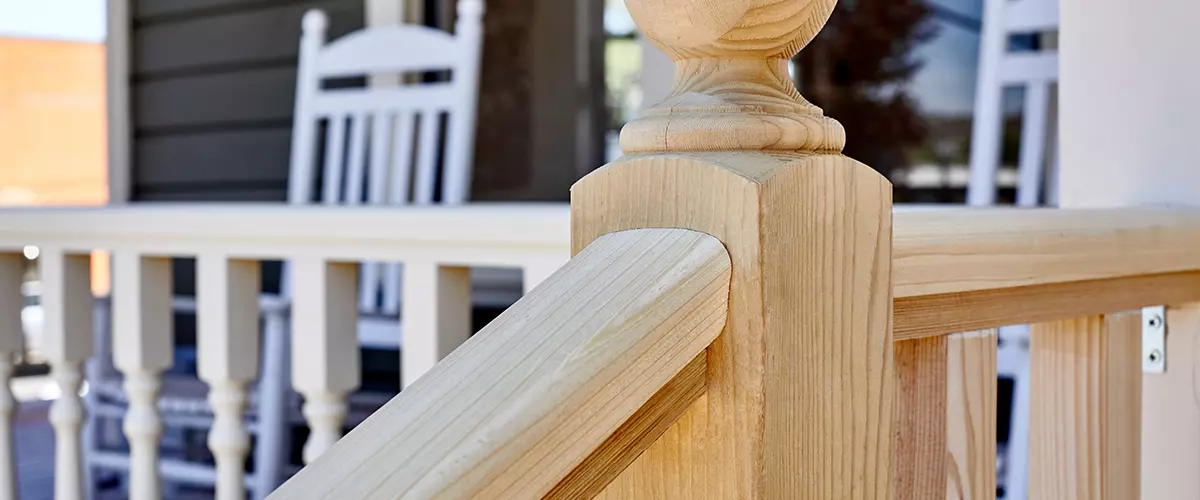 Contact Riverview Decks today to schedule a consultation or request a quote. Our crew members are experts in installing deck railing, so you don't have to put in any effort to make it happen.
Deck Railing Installation FAQs
Experience the Riverview Decks Difference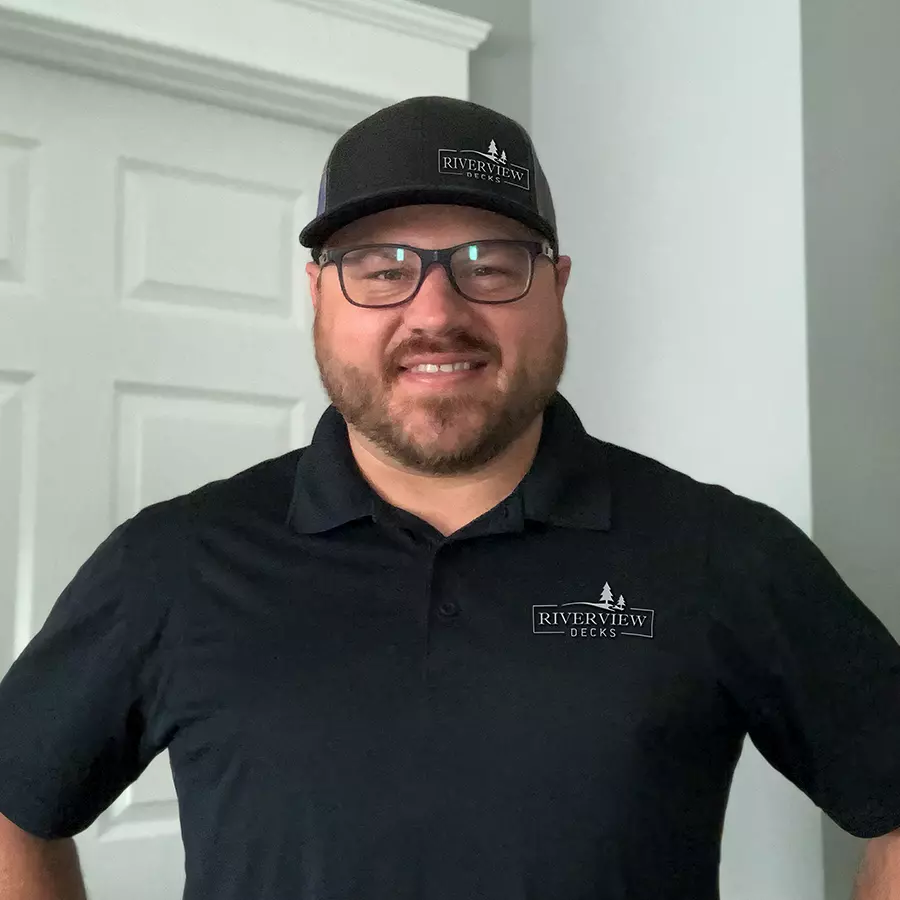 Let our expert team guide you through the process, provide personalized solutions, and deliver exceptional results. Take the first step towards elevating your deck today!
Contact Riverview Decks to schedule a consultation and discover how our professional deck railing installation services can enhance the safety, beauty, and enjoyment of your outdoor space