The Best Deck Repair Companies In Farragut TN
Planning to start your deck repair in Farragut TN? Here are the best companies in your area.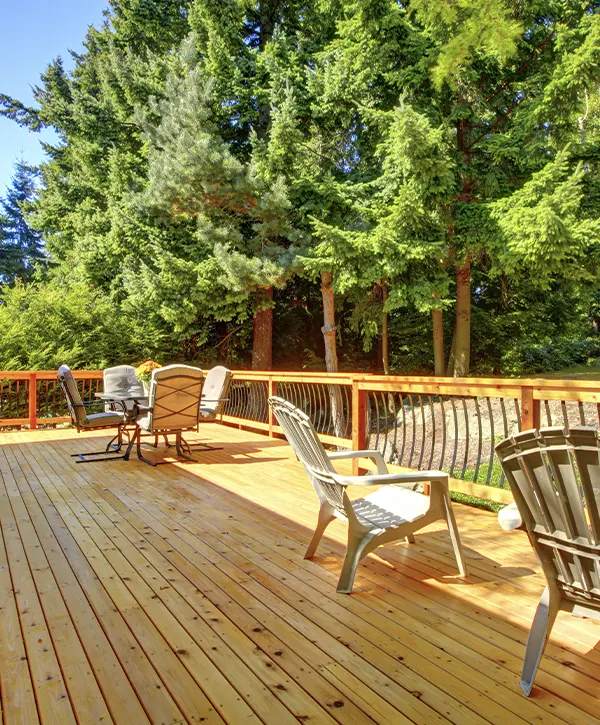 At Riverview Decks, we not only strive to be the top-rated deck repair company in Farragut but also work closely with our competitors. We see them as colleagues and share industry information and knowledge with one another. By collaborating instead of working against each other, we are able to ensure that our clients receive the best possible service.
We choose to only partner with those who are deemed underdogs because we're aware that large companies cut corners. By collaborating, we can ensure optimum results for deck repairprojects.
Today, we'll give you an unbiased opinion of Farragut's best deck repair companies.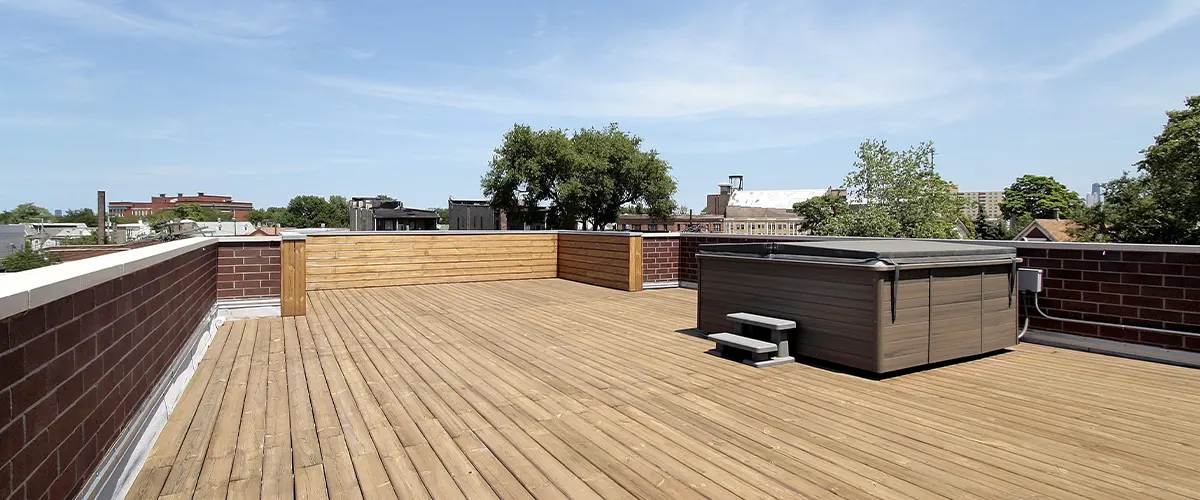 Starting With Riverview Decks
At Riverview Decks, we pride ourselves on our work and guarantee some of the best decks and outdoor spaces in Tennessee. Look no further if you're looking for somebody to repair your deck! We have extensive experience repairing decks and would be more than happy to help you.
We understand just how much your deck means to you, and if something happened to it, we would do whatever necessary to fix the problem. You should feel relaxed during the entire process by bringing up any concerns you have about home improvement projects. With our experience and guidance, your backyard or front porch will be completely revitalized for the better.
Nate and his team were great to work with. He was very quick and responsive to the needs we needed completed. We had some general repairs done to the house and had them back out again for our laundry room remodel. We had a difficult situation that was left from previous owners but he had all the answers and great suggestions on what to do that we never even thought of. Definitely recommend Nate and his team.
The owner Nate and his guys have done a phenomenal jo b for me and my wife. Top notch communication from start to finish. Top qulity work.
They got a little delayed due to product back orders, but they made sure we were communicated to, and knew when they would finish. The project came out way better than we inspected. We highly recommend Riverview Decks!
Tri-Phase Construction LLC
At Tri-Phase Construction LLC, we pride ourselves on being a general contracting company with an expansive network labor force that brings years of management experience to various projects. Our experienced staff is from design and planning all the way to the actual construction of decks. Plus, we always have a team ready to turn up, survey your land, and suggest the best deck design for you while also staying within your budget. We want to build a deck that tells YOUR story exactly how YOU want it told- without compromising on how it blends in with your house or the surrounding area.
Tony and Tri-Phase Construction are absolutely incredible. Tony responded so quickly every time there was a question, and all of their guys were respectful, cleaned up after themselves, and accommodated to anything I asked. They made the build out process so smooth when I had heard horror stories about construction from other business owners. I would recommend them to anyone and will use them again!!
We used Tri-Phase construction for a major home renovation 3 years ago. Tony and his team were great to work with. Tony is very honest and attentive and was committed to making sure the project met our expectations. The before and after of our home is unbelievable. We recently decided to add an additional fireplace in our downstairs and didn't hesitate to work with Tri-Phase for this project as well.
Smoky Mountain Deck Builders LLC
Smoky Mountain Deck Builders are dedicated to quality and durability, custom building each deck for their clients in Tennessee. With Trex products, they create amazing decks that will last for years. Nick has over ten years of experience in designing and installing custom quality decks. He has collaborated with some of the most renowned deck companies across the southeastern US, designed and constructed thousands of decks and screen rooms while strictly following all local and international building codes. Nick is dependable, passionate about his work, which is what makes him the face of Smoky Mountain Deck Builders LLC.
We had a deck outside our master bathroom that was not your typical rectangular deck. We sent them some photos and a rough drawing of the deck, they came out and examined what we had, and built an almost exact replacement. Although they took their time and did it right, they still finished when they predicted they would, and they were very accommodating about working around our schedule. We're very happy with the quality of the end product.
We used Smoky Mtn Deck Builders to renovate and enlarge our existing deck & patio. We could not be happier with the final product. They did a great job of designing the deck that we described. Our main construction crew was led by Jason and they were top notch. I could really tell that they were treating our project as if it was their home. All the workers we saw were professional & polite, showed up when they told us they would, and cleaned up each day. Highly recommended for a deck/patio project.
While all of these companies would be excellent for your Farragut deck repair project, each has its own unique advantages. Quality and dependability may differ from business to business, but the best deck contractor in Farragut will ultimately be the company that makes you feel confident and relaxed throughout your project.
Decks by Riverview are all about YOU. We want you to have control of the process and every detail that goes into your deck, so it's exactly what you dreamed of. Our team of experts will be with you every step of the way to make sure your needs and preferences are met so we can create your perfect outdoor space.
If you're interested in getting a quote from one of the best deck repair companies in Farragut, get in touch with us!