The Best Deck Installation In Oak Ridge, TN
Experience the difference of a professional deck installation in Oak Ridge, TN, tailored to suit your outdoor living needs.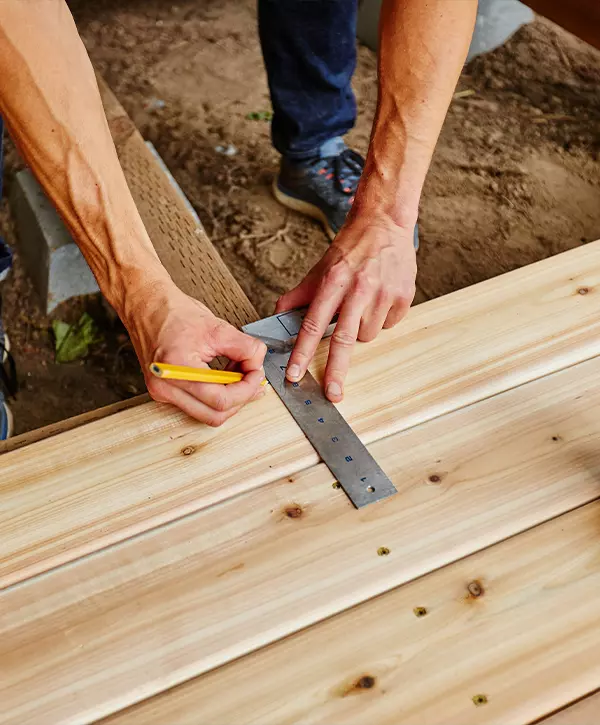 You're in the right place if you're looking for quality deck installation in Oak Ridge, TN. At Riverview Decks, we excel at creating decks that amplify the beauty of your outdoor spaces. Our reputation is built on precision, quality materials, and a true passion for decking.
We offer a seamless, stress-free process, making us the preferred choice for homeowners across Oak Ridge, TN. Having a deck can transform your home. 
Not only does it enhance your property's aesthetic appeal and value, but it also provides the perfect setting for outdoor relaxation, entertainment, and creating memories with loved ones.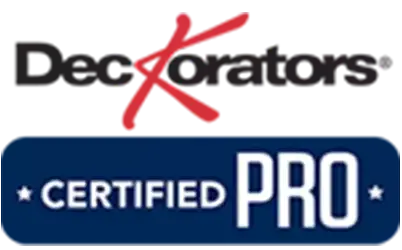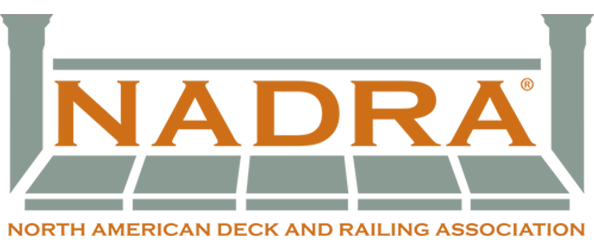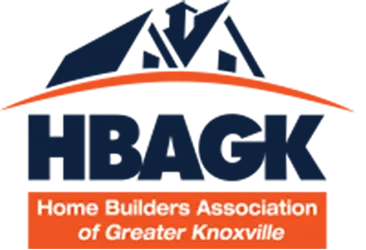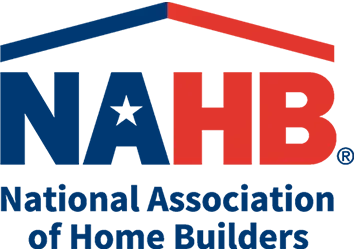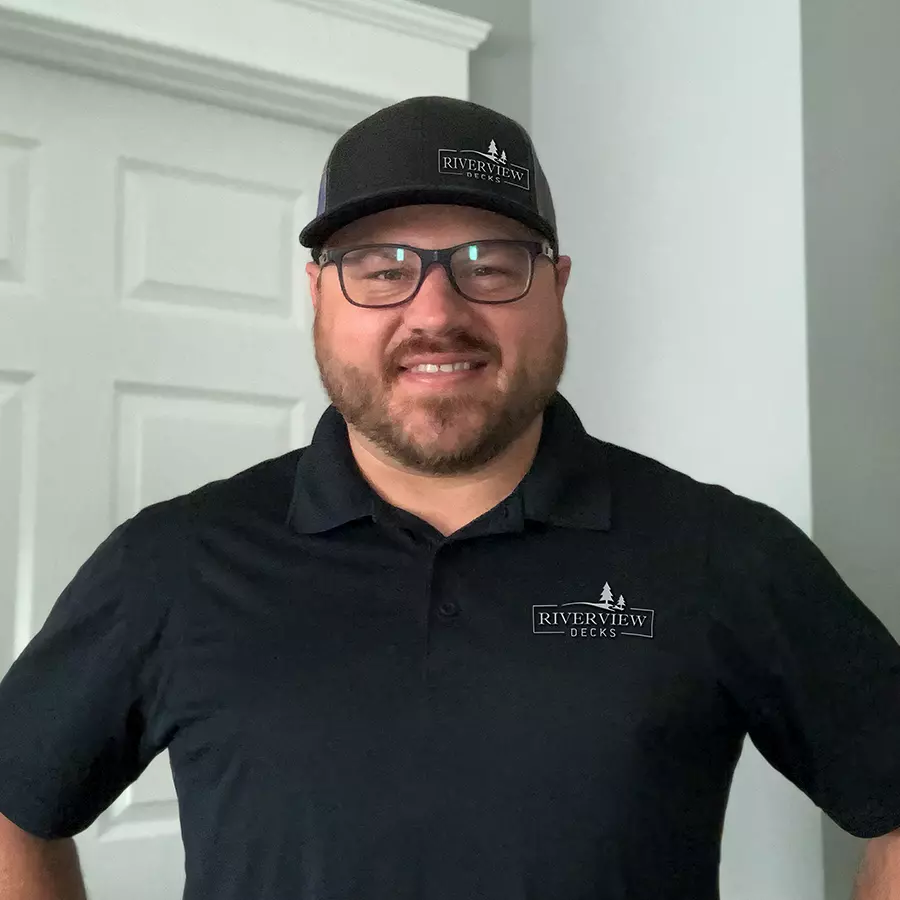 Hi, I'm Nate, owner of Riverview Decks. I've been building, repairing, and installing decks for over 20 years. My passion started when I was young, and it's still going strong. My goal is to give you a safe and reliable deck by focusing on thorough communication, transparent pricing, high-quality craftsmanship, and an advantageous warranty that you can't find elsewhere.
Welcome To A New Standard In Deck Installation
At Riverview Decks, we have extensive knowledge and experience in installing decks. Our goal is to provide a smooth and satisfying process from start to finish. We are committed to exceeding industry standards and ensuring your utmost satisfaction.
By choosing us, you can expect:
We Have An Impressive Track Record
Being seasoned deck installers in Oak Ridge, we've successfully completed a wide range of deck projects over the years. If you're curious to see our work, check out the gallery below for inspiration.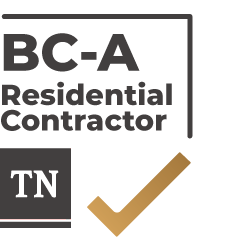 Certified Residential Contractor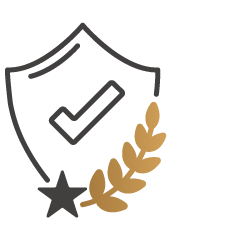 36+ Certified Craftsmen & Women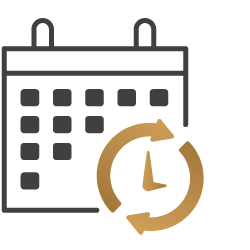 Daily Updates & Transparent Communication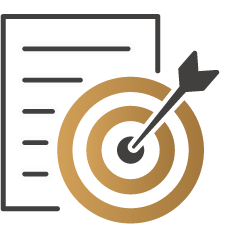 Pre-Planning & Logistical Excellence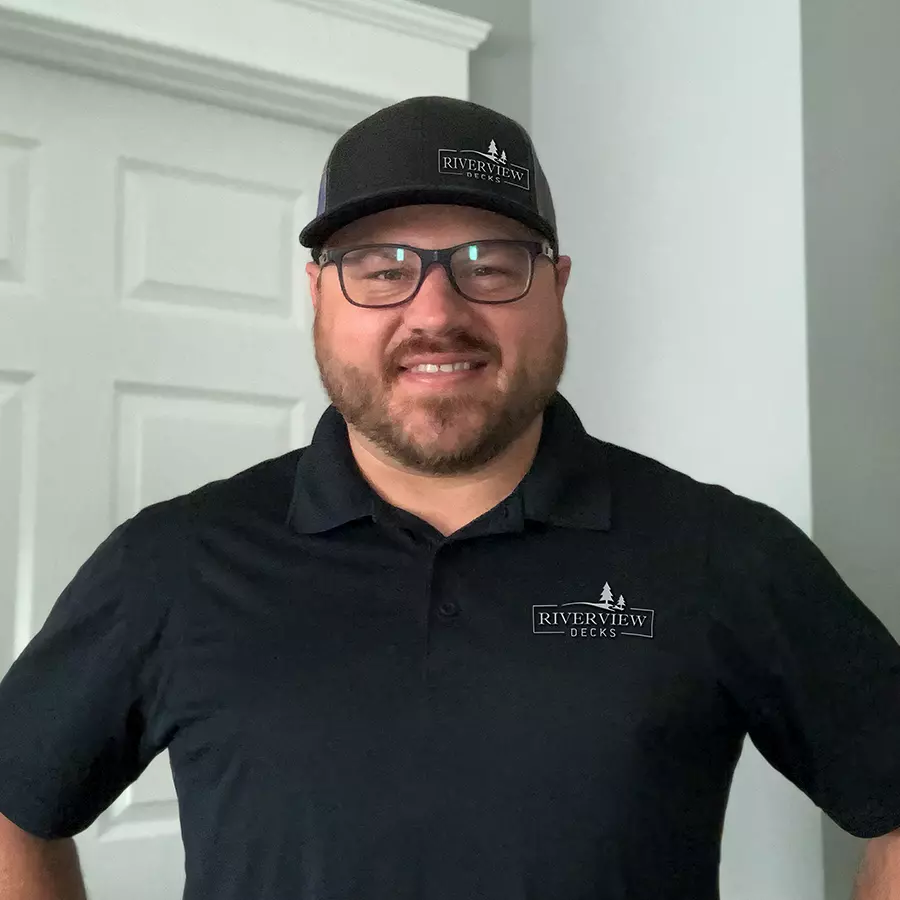 We're excited to assist you with any inquiries regarding your upcoming deck-building venture! Feel free to give us a call at (865) 801-4545 or drop us a message via our contact form. We'll make sure to respond within one business day.
Revolutionizing The Way You Utilize Your Outdoor Area
The appreciation we've garnered from our delighted customers in Oak Ridge, TN warms our hearts, so we wanted to share some of their words with you!
Nate was very educational and professional. In 18 years it's a second time I have to replace my deck and Nate informed me how it had been done wrong ;low to the ground causing it to rot.He explained thoroughly what needed to be done so I could get many years from my deck but I I chose to do a cement patio , looking to the future of possibly a screened porch. I was very impressed with my cement patio and how it was perfectly leveled to my porch cement patio. Through this whole process there was no drama, no complications and All the workers were very professional. I would definitely recommend Riverview Decks to my family and friends, not only for decks, but for any remodeling job they need to have done. It was a good experience and I rate them a five star.
Average Deck Installation Cost In Oak Ridge, TN
The average deck installation cost in Oak Ridge, TN, for a 12'x12' ground-level cedar deck with a simple design is usually around $14,000. However, the pricing of a composite deck can vary significantly due to its wide range of decking and railing options. For a 20'x12' composite deck on the second story, the initial cost starts at approximately $25,000.
Average Deck Installation Costs For Different Sizes
Decking Type
Size (Installed)
Cost Range
sq ft
sq m
Composite
100
9.3
$4,000 - $4,200
200
18.6
$8,000 - $8,500
400
37.2
$16,000 - $16,900
600
55.7
$24,100 - $25,400
800
74.3
$32,100 - $33,900
1,000
92.9
$40,100 - $42,300
Pine
100
9.3
$2,100 - $2,400
200
18.6
$4,100 - $4,900
400
37.2
$8,300 - $9,700
600
55.7
$12,400 - $14,600
800
74.3
$16,500 - $19,400
1,000
92.9
$20,600 - $24,300
Average Deck Installation Costs For Different Materials
| Deck Material | Average Cost Range (per sq ft installed) |
| --- | --- |
| Pressure-treated Pine | $21.00 - $24.00 |
| Bamboo | $27.00 - $30.00 |
| Cedar | $34.00 - $39.00 |
| Composite | $40.00 - $42.00 |
| Redwood | $45.00 - $49.00 |
| Cumaru | $46.00 - $50.00 |
| Massaranduba | $49.00 - $52.00 |
| Garapa | $45.00 - $49.00 |
| Tigerwood | $53.00 - $57.00 |
| Ipe | $64.00 - $68.00 |
| Teak | $67.00 - $70.00 |
* The prices mentioned above are just estimates and may vary based on the complexity of the project, your specific requirements, and the current market rates. We believe in transparent pricing and will provide you with a detailed breakdown of costs before starting the project. Get in touch with us for a customized quote tailored to your specific needs and budget.
Factors Driving Deck Installation Costs Higher
Understandably, you may want to know what factors can potentially drive up the cost of your deck installation. Below, we have outlined some key elements that could influence the final price:
Don't wait to start your dream deck project. Reach out to us at Riverview Decks today – we're just one call or message away to bring your vision to life!
Delivering Timely and Cost-Effective Deck Solutions
When it comes to upgrading the comfort and usability of a home with a deck installation, people often worry about time and money.
While deck installation may not be the most economical home improvement project, its value is undeniable! It offers a remarkable return on investment and significantly enhances your property's worth. Rest assured that we are committed to completing the job promptly and within your financial means.
At Riverview Decks, we highly value your time. That's why we prioritize sticking to the agreed-upon timeline, ensuring a seamless deck installation process without unnecessary delays.
Effortless Deck Installation in Oak Ridge, TN: 3 Simple Steps
Experience stress-free deck building with our streamlined process designed for your convenience.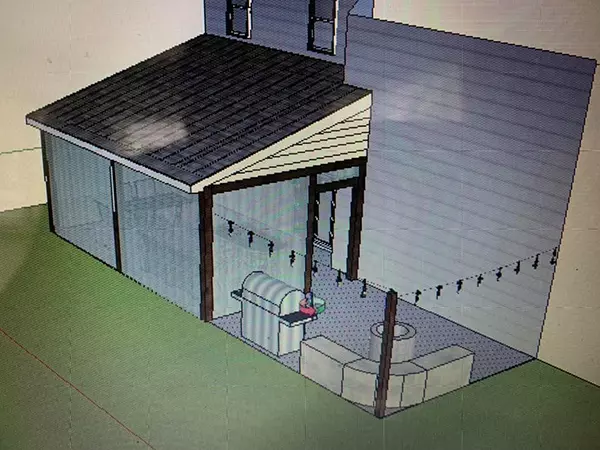 Connect with us to embark on an effortless journey towards your dream deck. Our experts will guide you through a seamless, hands-on process.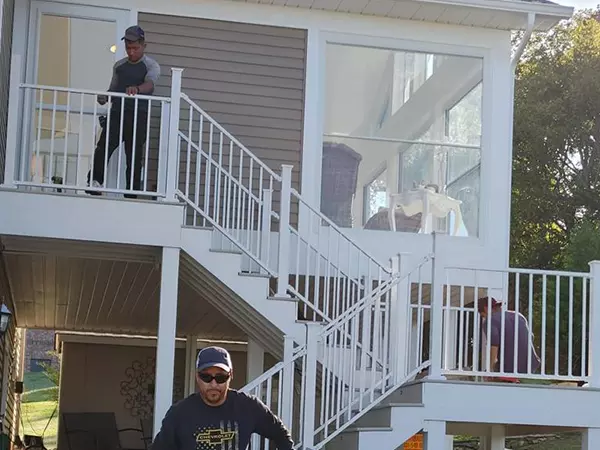 With materials prepared and an installation date set, our team will swiftly commence the construction, minimizing any unnecessary delays.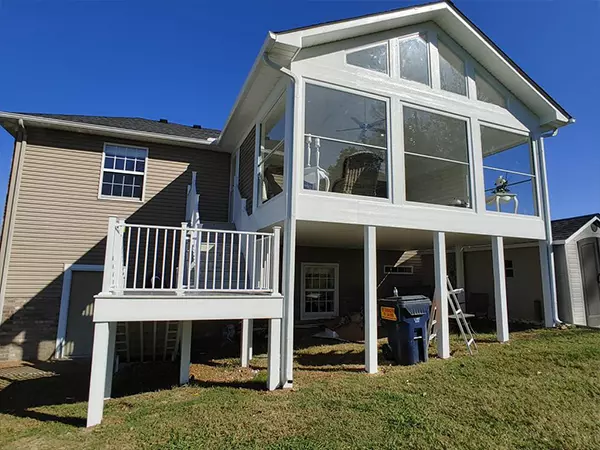 Indulge in more quality time outdoors on a secure and fully customized deck that will delight your entire family.
FAQs About Deck Installation In Oak Ridge, TN
In general, installing a deck tends to be more economical than pouring a concrete patio, depending on the complexity of the design and the type of materials used. While the cost of cement might initially appear less, a patio requires more groundwork and often needs professional installation, which can increase the overall expense.
On the other hand, a basic wood deck may be cheaper to install and can offer a higher return on investment due to its aesthetic appeal and versatility. It's important to note that costs can vary based on your specific requirements and local market conditions.
At Riverview Decks, we utilize a variety of materials for deck installations based on the customer's preferences, the project's requirements, and the budget. Some of the most common materials we use include:
Cedar: Known for its natural beauty and resistance to decay, cedar is a popular choice for decks. This wood type requires regular maintenance to keep its attractive appearance.
Composite: Composite decking is made using a mix of wood fibers and plastic. It is a long-lasting, low-maintenance material that comes in a wide range of colors and styles. Brands like Timbertech and Trex are the best in the game.
Vinyl (PVC): Vinyl, or PVC decking, is a synthetic material offering durability and low-maintenance appeal. It resists stains, scratches, and mold, and won't warp or splinter.
Pressure-Treated Lumber: This is an economical choice that resists rot and insects. However, it requires regular maintenance to prevent cracking, warping, or splintering.
Remember, the material you choose will significantly impact the look, longevity, and maintenance needs of your deck. Our team at Riverview Decks is happy to guide you through the decision-making process.
Deck installation costs can be quite substantial due to several contributing factors. Firstly, the materials used for the deck play a major role in determining the price. For instance, high-quality materials like cedar, composite, or vinyl generally cost more than other options.
The labor involved in building a deck can also drive the costs higher. This includes everything from the initial consultation and design process to the actual construction and finishing of the deck. The more complicated the design, the more labor is required, which increases the cost.
Additional features like railings, stairs, or built-in seating, as well as accessories like outdoor kitchens, lighting, and fire pits, can add to the overall cost. Permits required by local ordinances might also add to the expenses.
The removal of any pre-existing structures may be necessary before the installation can begin, which can also add to the total cost.
However, it's important to remember that while the upfront cost might seem high, a well-built deck increases the value of your home and can provide long-term benefits, making the investment worthwhile.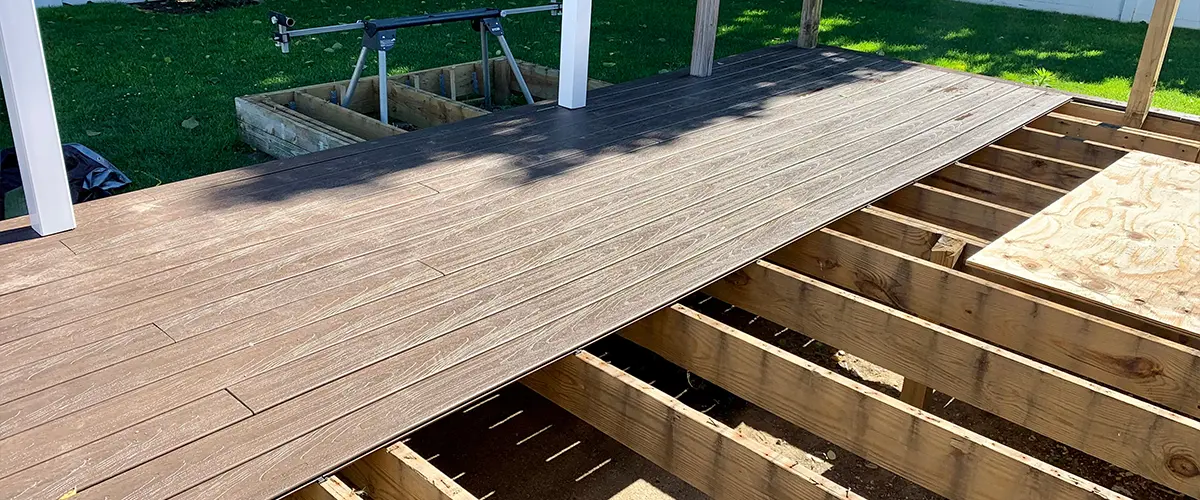 Revamp Your Outdoor Living Space with the Perfect Deck for Your Oak Ridge, TN Home
Ready to turn your deck dreams into reality? Contact us today at (865) 801-4545 or click the button below to send us a message. Our team is committed to providing expert craftsmanship and exceptional service, ensuring your deck is built with care and attention to detail. Let's work together to create the deck of your dreams and enhance your outdoor living experience. Get started now and take your outdoor space to the next level!
Nate and his team at Lakeview were great to work with. He was very quick and responsive to the needs we needed completed. We had some general repairs done to the house and had them back out again for our laundry room remodel.
We had a difficult situation that was left from previous owners but he had all the answers and great suggestions on what to do that we never even thought off. Definitely recommend Nate and his team at Lakeview Home Improvement.
From the first time we met Nate to plan our remodeling projects, we had a great deal of confidence in his professional abilities to complete our home remodeling. He has performed all of the projects to our complete satisfaction in a professional and timely manner.
We plan to use his company again with additional projects. We highly recommend Lakeview Home Improvements LLC !!!
Other services you might be interested in:
Welcome to Oak Ridge, TN, a vibrant city nestled in the foothills of the Appalachian Mountains. Famed for its role in the Manhattan Project, Oak Ridge is home to the historic Oak Ridge National Laboratory and the American Museum of Science and Energy. Explore exhilarating outdoor activities at Black Oak Ridge Conservation Ecosystem and Haw Ridge Park. Marvel at the architectural splendor of the Chapel on the Hill, a symbol of the city's rich history. With a blend of natural beauty, scientific significance and cultural charm, Oak Ridge serves as an ideal backdrop for your deck installation, enriching your outdoor living experience.