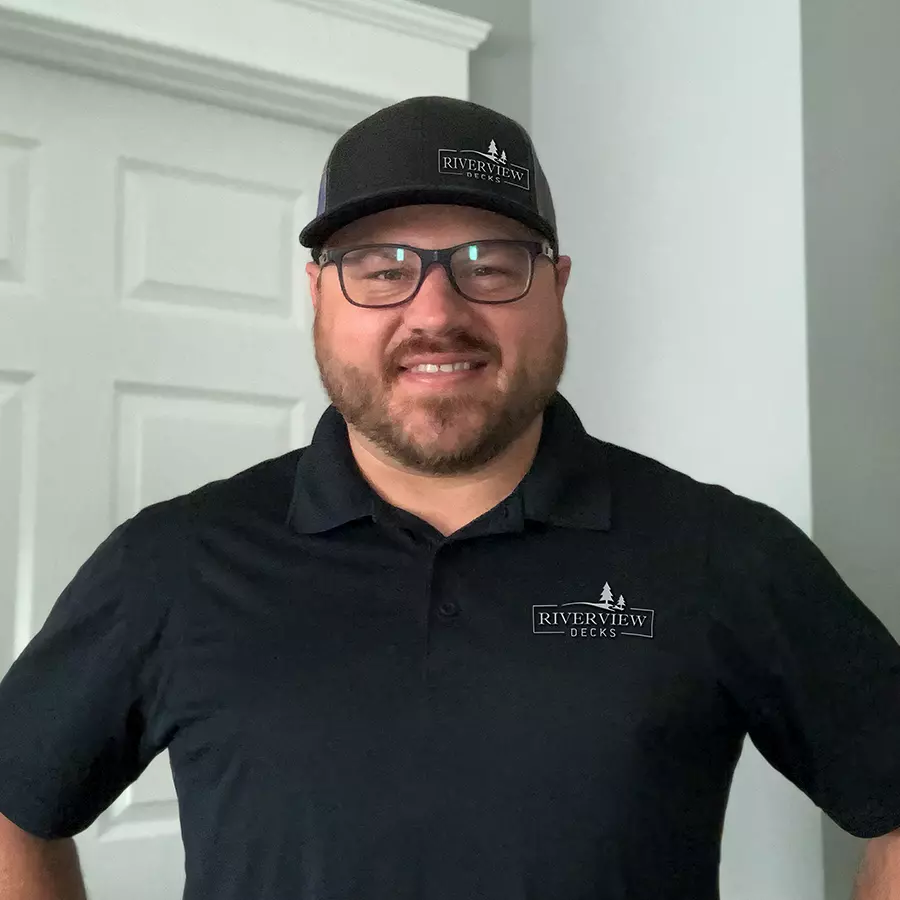 Our team is what makes us special. We all have different skills and strengths, but we come together to help each other out. We are always looking for new ways to improve, and give homeowners their dream deck.

If you are interested in joining our family and you have the right attitude and a passion for helping people, submit your application using the form below.
Available Positions At Riverview Decks
If you're money-motivated, sales-driven, and highly competitive, join our talented sales team as a field sales representative. Your skills and drive will be put to use in this rewarding role as the owner and producer of new business in your sales territory.
As our salesperson, you'll develop and implement your own initiatives to meet and exceed sales goals. Our ideal candidate will have a proven track record of success in achieving sales targets, is goal-driven, and has strong negotiation, communication, and interpersonal skills. We provide our sales team with a competitive salary and commission structure.
Would you like to have a fulfilling career with the opportunity for advancement? We're looking for driven sales professionals who want more than just an average job. Apply today!
Responsibilities
Go to in-person or online trainings, meetings, trade shows, and sales events
Maintain up-to-date information on our services and products, industry, competition, and market conditions in order to present them to clients and ensure customer needs are met

Create and fulfill a customer acquisition strategy for your sales territory
Follow up with potential customers to showcase and highlight our new products or services
Keep company abreast of new business development opportunities, account status, potential customers, customer needs, and competitive issues using CRM
Qualifications
You will need 3-5 years of inside or outside sales experience
Must have strong customer service, communication, interpersonal, and negotiation skills
Must have a valid driver's license and reliable vehicle
Experience using a CRM is preferred
A bachelor's degree or high school diploma is preferred
Compensation
$59,000 – $64,000 yearly
The Marketing Content Specialist plays a vital role in developing and executing compelling content strategies to enhance, engage target audiences, and drive business development. This role involves creating and curating various forms of content, including written, visual, and multimedia, to effectively communicate the company's messages and market its products or services across multiple marketing channels.
Your primary responsibility will be to create compelling video and photo content by visiting job sites and capturing captivating visuals. Your content will enhance our social media presence, engage our target audience, and promote our brand effectively.
Responsibilities
Job Site Visits: Regularly visit various job sites to capture high-quality video and photo content that showcases our projects, services, and company culture.
Content Creation: Utilize professional-grade equipment such as cameras, video recorders, and drones to create visually stunning and engaging videos and photos. Ensure that the content aligns with our brand guidelines and effectively communicates our key messages.
Storytelling: Develop a keen sense of storytelling and convey the progress, challenges, and successes of our projects through your visual content. Capture the essence and atmosphere of each job site, showcasing our team's dedication and expertise.
Social Media Strategy: Collaborate with our social media team to understand content requirements and contribute to the development of our social media strategy. Create content that aligns with our objectives and resonates with our target audience.
Editing and Optimization: Edit and enhance video footage and photos using industry-standard software. Apply filters, effects, and graphics to ensure the final content is polished, professional, and optimized for various social media platforms.
Cross-Functional Collaboration: Work closely with our marketing and communications team to ensure alignment between the content created and our overall marketing strategy.
Qualifications
Experience: Proven experience in videography, photography, or a related field. A strong portfolio that demonstrates your creative skills and ability to create compelling visual content.
Technical Skills: Proficiency in using professional camera equipment, video editing software, and photo editing tools. Knowledge of post-production techniques and the ability to produce high-quality, visually appealing content.
Creativity: A creative mindset with the ability to think outside the box and capture unique perspectives. Ability to tell captivating stories through visual media and engage viewers.
Attention to Detail: A keen eye for detail, composition, and lighting. Ability to capture aesthetically pleasing content that showcases our projects in the best possible way.
Time Management: Strong organizational and time management skills to handle multiple projects and meet deadlines. Flexibility to adapt to changing schedules and job site requirements.
Team Player: Excellent communication and collaboration skills. Ability to work effectively with cross-functional teams and take feedback constructively.
Technical Knowledge: Familiarity with social media platforms and trends. Understanding of how to optimize content for different platforms and engage the target audience effectively.
Safety Awareness: Basic knowledge of job site safety protocols and the ability to prioritize safety while capturing content in construction environments.
Compensation
$23 – $25 hourly
We're hiring a creative, full-time CAD designer to bring our clients' architectural dreams to life! You'll serve as the primary architectural drafter for our company, utilizing design software to produce 2D and 3D designs. Communication is vital for this position as you'll work directly with clients and sales team and incorporate their feedback into your designs. Our ideal applicant has a passion for delivering incredible customer service and is an experienced design engineer with extensive knowledge of surface and solid modeling. If you are detail-oriented, want to grow your career in construction, and love seeing a project through to the end, we want to hear from you. Apply today!
Responsibilities
Do simulations and stress tests on all 3D models before prototyping
Revise designs according to feedback from clients and construction managers
Create budgets and timelines for the design project by working with other construction team members
Choose the best material for modeling by researching material properties in large databases
Notify superintendents and project managers of the design's progress and when the designs are complete
Meet with clients during the beginning of the project to get project specifications and scope
Utilize computer software to generate 2D and/or 3D designs, depending on the project specifications
Create materials take-off and material orders with vendors and suppliers.
Qualifications
Two-year degree or equivalent experience in architecture, construction engineering, design, or related field is preferred
Minimum 2 years of work experience in architectural design
Extensive knowledge of architectural design software, such as AutoCAD, AutoDesk BIM, Solidworks, 3DS Max, Chief Architect Premier: Construction Drawings, SketchUp, and Lumion
Stay informed about architectural design software trends and knowledgeable about the industry as a whole
Have great attention to detail, with strong communication, teamwork, and organizational skills
Compensation
$20 – $25 hourly
Are you a natural-born leader who loves managing hard-working teams? Our construction company needs an experienced construction project manager to supervise project plans and oversee general contractors to ensure their work is high-quality, finished efficiently, and within the predetermined budget. Jobseekers should love to problem-solve, delegate effectively, and have excellent communication skills. If you're looking for a role where you can produce a successful project from beginning to end, this is the job for you. Apply today!
Responsibilities
Manage general contractors and construction workers and give guidance as needed to ensure high-quality project performance
Inform key stakeholders of the status of the project by producing regular progress reports
Plan and schedule the entire construction project, including construction operations and timelines to make sure project deadlines are met
Provide the cost estimate of the construction up front and accurately control the budget throughout the project
Put organizational systems into place to ensure tools, vehicles, and equipment are well-maintained, and schedule maintenance if needed
Qualifications
Possess a deep understanding of the construction industry and the entire building process, including building codes, blueprints, permits, construction equipment, material resources, project management principles, and construction methods
Experience using construction or project management software preferred
Superb leadership capability, organizational skills, time-management abilities, and communication skills
College degree (Bachelor's) in construction management, engineering, or another relevant field
Certified as a Project Management Professional (PMP) is highly valued
Compensation
$20 – $25 hourly
Do you love interacting with others, making connections, and helping people? Then you're an excellent fit for the customer service representative position at our company! You'll be responsible for responding to customer inquiries, mitigating service problems, and providing an exemplary customer experience. If this posting sounds like a job you'll love, we highly encourage you to apply.
Responsibilities
Create records of customer interactions and follow up to ensure all questions have been answered
Resolve customer complaints in a friendly and timely manner to ensure high customer satisfaction
Maintain customer accounts and update with new account information as needed
Refer to customer scripts when working through difficult situations and refer to a supervisor, if necessary
Communicate frequent customer suggestions to the team to troubleshoot
Qualifications
Must have graduated high school, received a G.E.D. or equivalent
Experience working in a customer-oriented atmosphere
Must possess exemplary interpersonal skills, communication skills, and active listening skills
Compensation
$35,000 yearly
We are seeking a skilled construction administrative assistant for our busy construction company. They will help us communicate with vendors and clients, work with subcontractors to get bids, manage purchase and change orders, and help us with special projects. Previous experience in the industry is helpful, but not required. The successful applicant will have a few years of administrative support experience, excellent computer and time management skills, and be extremely organized. If this sounds like a great fit, please apply today!
Responsibilities
Provide administrative support to the office manager, project manager, general contractor, and other construction management staff
Act as a point of contact for vendors, subcontractors, and various construction services teams and solicit quotes from them for new jobs
Answer incoming phone calls and respond to emails in a professional way
Organize meeting logistics and deliverables such as handouts, and make travel arrangements for the project management team
Prepare forms such as change orders, purchase orders, service agreements, and subcontracts
Qualifications
Excellent time management, organization, and communication skills are needed
Possess excellent computer skills, especially MS Office -Word, Excel, and Powerpoint
An understanding of the construction industry is preferred, but not required
Past administrative experience is necessary (3 years) – administrative duties for a busy construction office is beneficial
Associate's or bachelor's degree is a bonus – high school diploma is required
Compensation
$38,000 – $40,500 yearly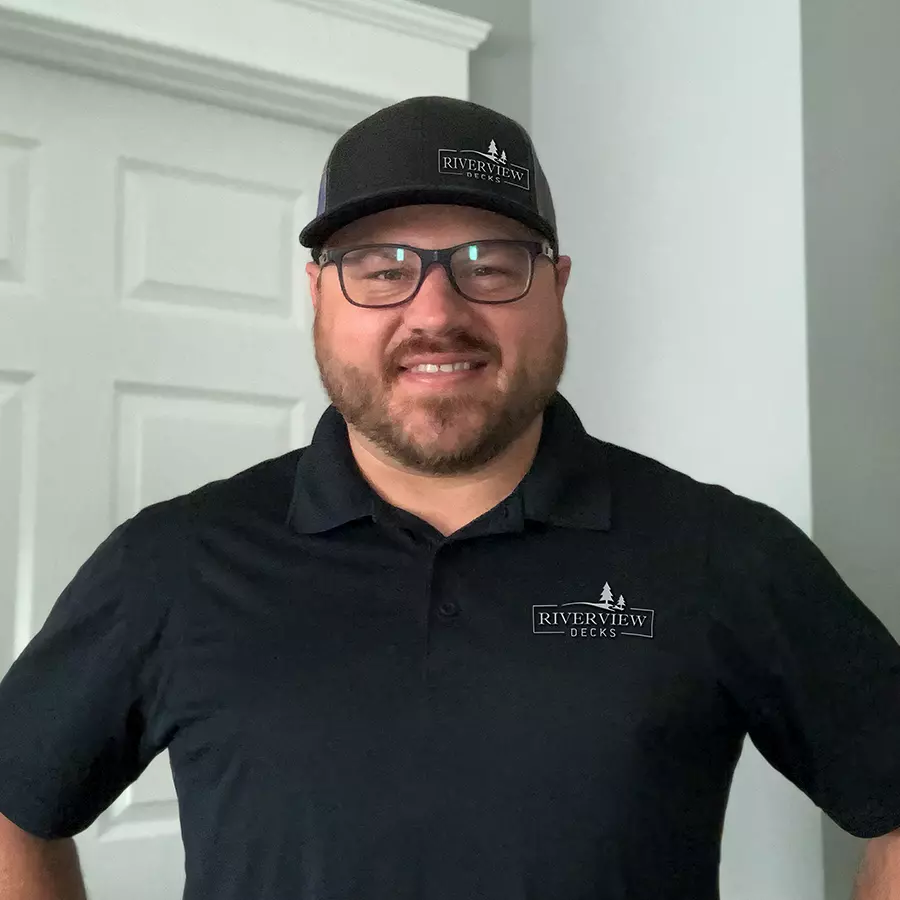 Hi, I'm Nate, the owner of Riverview Decks. If you're ready to jump aboard of a dedicated team, fill out the form below and we'll get in touch soon. We can't wait to meet you!
Or Get In Touch Directly: