The Best Deck Building In Tellico Village, TN
Get a real professional on your deck building in Tellico Village now!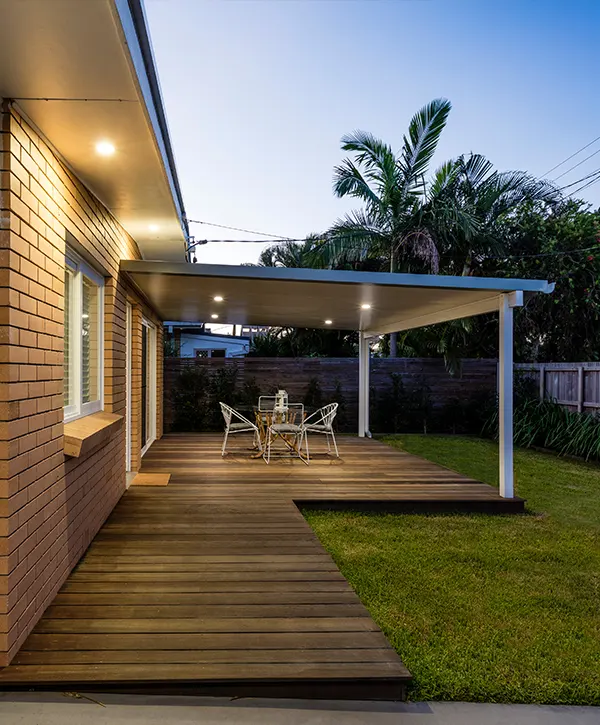 When you're interested in a deck-building project in Tellico Village, look no further than Riverview Decks! 
We are committed to offering swift and straightforward services so customers can enjoy their new decks quickly. With us, you get have access to superior materials at an unbeatably low price.
If you're ready to enjoy a reliable, efficient, and attentive service that guarantees a world-class deck, this is the closest you'll ever get!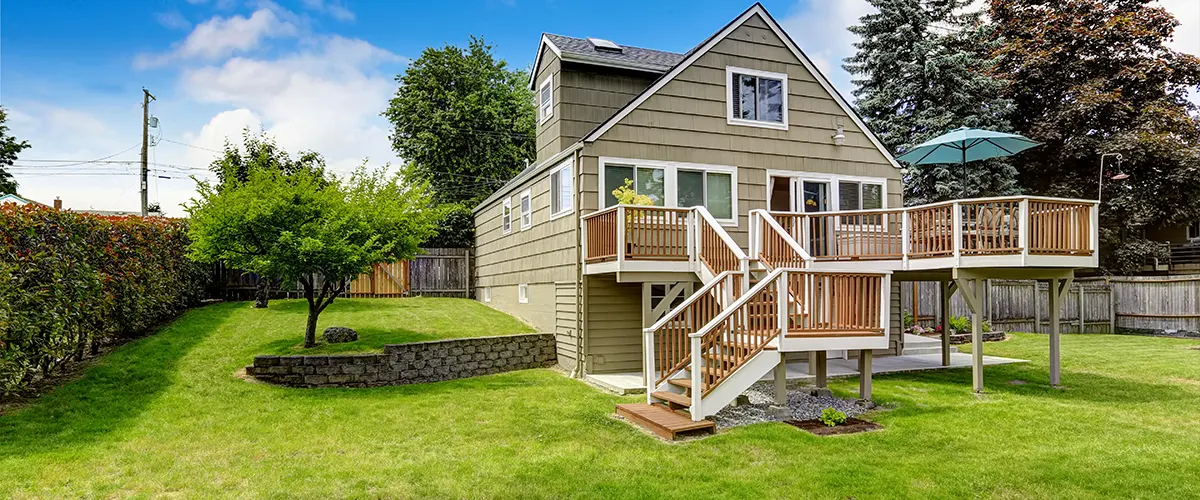 Get Yourself a Deck with Additional Perks!
We love witnessing our clients' elation when they observe the finished decks we've constructed. This is only achievable because of our commitment to exceed expectations each time. Plus, you'll receive these bonuses:
Enjoy An Amazing Outdoor Space With Custom Decks In Tellico Village
Here at Riverview Decks, we understand how important it is for your investment to be protected for years and that safety and aesthetics must be taken into account when creating a deck. 
That's why we guarantee the highest possible quality of construction with every single build!
This high-quality, durable investment will give your property an eye-catching boost that is sure to leave anyone who sees it in awe. Investing in this renovation project comes highly recommended – don't miss out!
Check out our deck-building offer right now! Get the best deal for your deck construction or repair project in Tellico Village, and enjoy working with professionals!
Tellico Village Homeowners Love Their Riverview Decks!
Nate and his team were professional and efficient. We were in constant communication. 
I have 3 dogs that the workers were mindful of by keeping the gate closed and not leaving any nails or screws as a hazard. 
JC and/or Nate were here everyday to ensure quality and perfection. 
There is no one else I would recommend for your deck both new or repairs. I only wish I could give more than 5 stars!
We had a fantastic experience with Nate, Jose and his team! They were efficient and professional. 
The communication was impeccable. I was updated every step of the way and always got a timely response when I had a question. 
They reminded me of a popular chain restaurant that we all know and love with their professionalism and polish. Seriously, they are a step above the rest. 
Even the county inspector kept complimenting their craftsmanship. My deck looks amazing! We will be using them for many future projects for sure.
Type Of Upgrades And Materials
In recent years, the deck-building field has undergone a massive transformation, with composite materials in high demand due to their time efficiency. With so many materials to choose from, it's essential that you conduct thorough research before committing to any major repairs or renovations for your outdoor space.
Many decks fail due to their framing material, particularly pressure-treated wood. 
Though this has been a popular option for some time, Grade 1 lumber can succumb to rot or even the growth of mold and mildew with age – not only detracting from its appearance but also posing risks.
If you're searching for the highest quality aluminum and steel frames, Fortress Building Products has exactly what you need. Their products are designed to fit all types of decking material and created with durability in mind. While metal framing may have a higher initial cost than wood, it is an excellent investment as it pays off over time!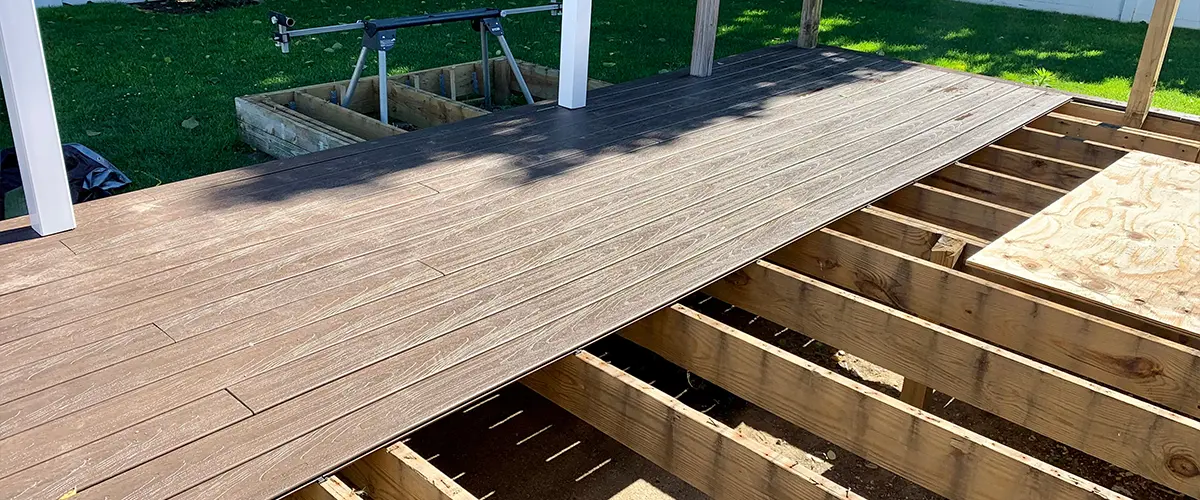 Choosing the right decking boards for your new space is essential; they finish off the look and create atmosphere, so ensure you are fully satisfied with your decision. 
Wood decking offers a natural feel at an affordable cost- however, it does require regular upkeep to maintain its condition. You will find yourself needing to stain, seal or repair often in order to keep things looking their best – which could mean more money spent further down the line.
Upgrade your outdoor living space with composite materials and bid farewell to those time-consuming annual deck maintenance sessions! 
Not only will you save money on the long run due to fewer refinishing or repainting, but you can still have an eye-catching wood-like look without all of the hassle. We are proud partners of leading brands in this sector, such as Trex, TimberTech, Fiberon, and many other top companies.
Railings are not only a great way to complete the look of your deck, they also bring an added level of safety and security that is essential for you and your family. 
Not to mention, railings provide a tangible feeling of protection which will truly elevate the look and feel of any outdoor space. With railings, your decision will be easy. Wood railings are more costly to create, install, and look after. Furthermore, even treated wood will not endure as long as metal.
If you want the highest quality railing available, go for Westbury's aluminum railings. They are similar in price to composite ones, but their St. Louis Steel and Aluminum Railing option is unbeatable!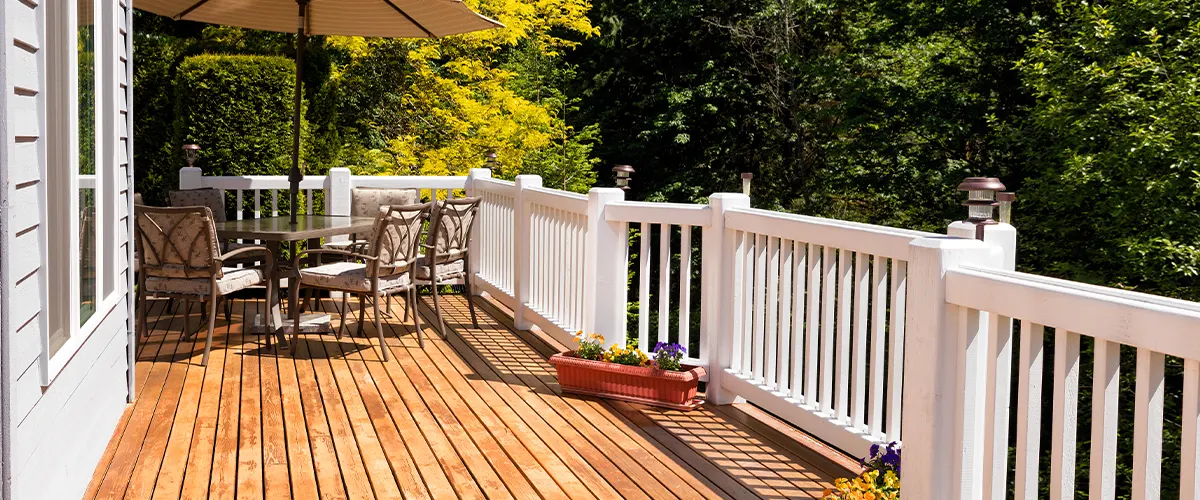 Don't be caught off-guard – certain cities and states mandate that homeowners install deck lights for security reasons. 
Wouldn't it be amazing if you could have both a gorgeous atmosphere and the capacity to see in the dark? We are passionate about offering top-notch low voltage options, giving our customers here in Tellico Village an economical yet remarkable solution.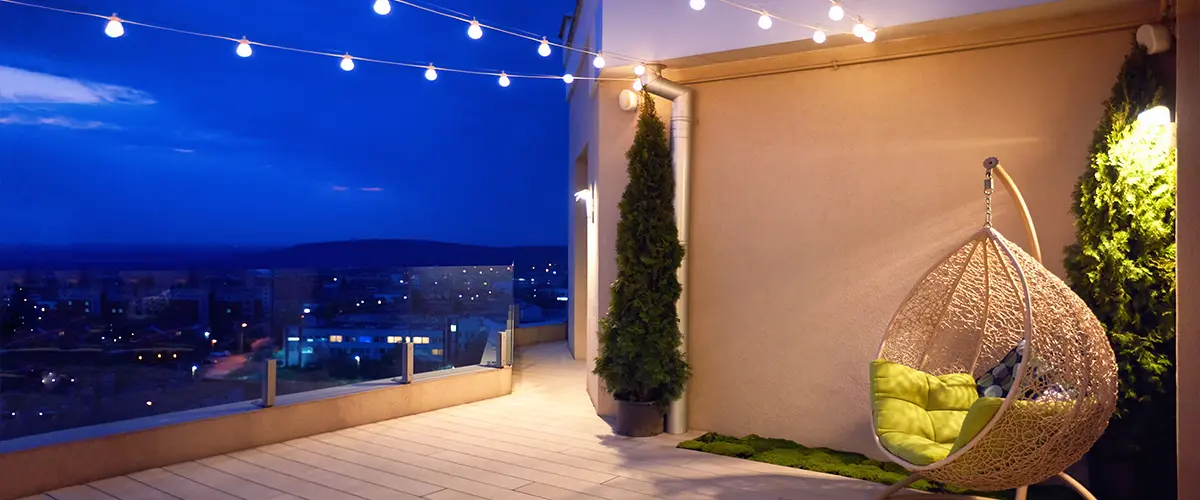 Ideas For Your Deck Building In Tellico Village
Look at our gallery if you're unsure where, to begin with your deck building in Tellico Village. Discover what you want your addition to look like, and let's make it happen!
Deck Building In Tellico Village Has Never Been More Simple
This process has been designed specifically to make your deck-building project easier and finished in a timely manner.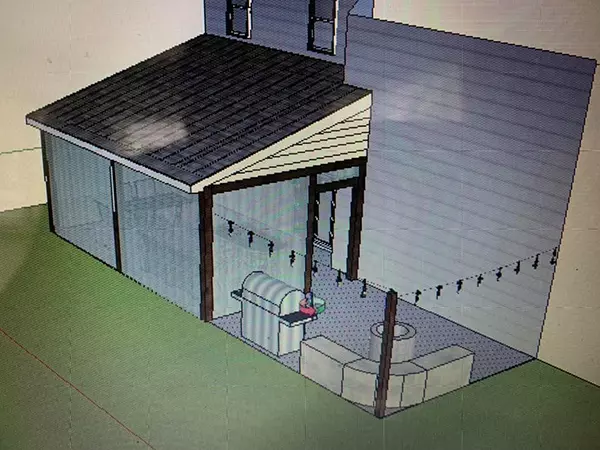 Request your free quote or call us directly!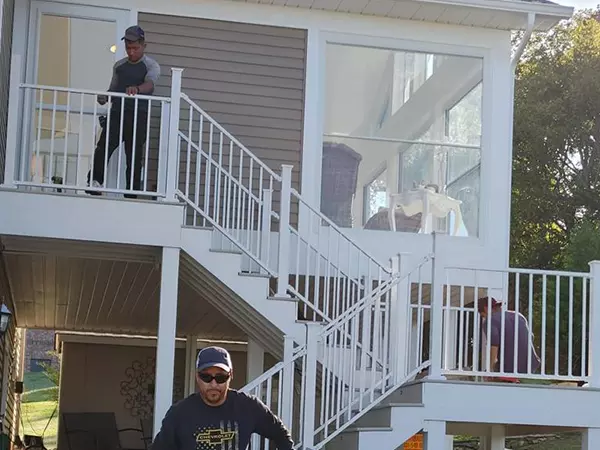 Be part of your incredible deck building journey.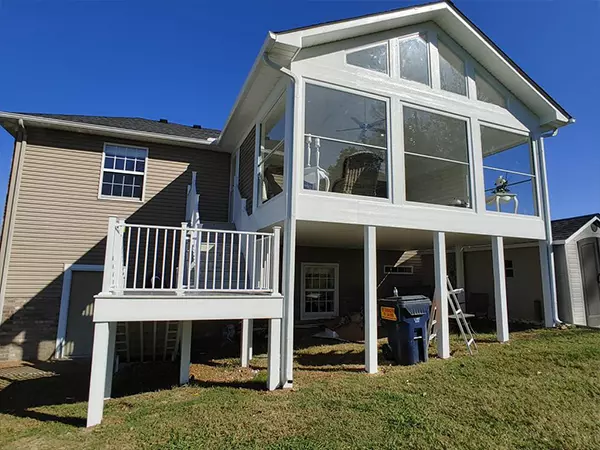 Your new deck is ready! Time to plan your next barbecue!
Frequently Asked Questions
The total cost of your deck depends on various factors, including size and height, chosen materials, and added features like stairs or railings. 
For instance, a 12×12 cedar deck with standard construction methods should amount to approximately $15 thousand. However, more elaborate projects, such as a 20×12 composite deck complete with aluminum railings plus fascia wrapping and steps, could go up to $35 thousand.
I offer a comprehensive initial consultation to ensure we both understand the project ahead of us. During this time, you will get details on all essential materials and processes so that budgeting is easy; plus, everything can be tailored to your personal style.
We typically complete projects in three days, however, more complex operations, such as an elevated deck with several features and customizations, require a minimum of one week to ensure flawless completion.
By assessing your unique needs, our team will provide you with a rough timeline so that you can properly plan ahead. Nevertheless, after we visit the site to get an up-close look at everything, we'll be able to give you more precise details about how long it will take us for things to operate efficiently.
Rest assured that your deck will not only remain in pristine condition for years to come, but we provide a 5-year workmanship guarantee – securing you with the peace of mind that comes from knowing it is built to last as long as you are living in your home. 
Additionally, our manufacturer provides a limited-to-lifetime materials warranty to address any defects or discrepancies promptly and efficiently.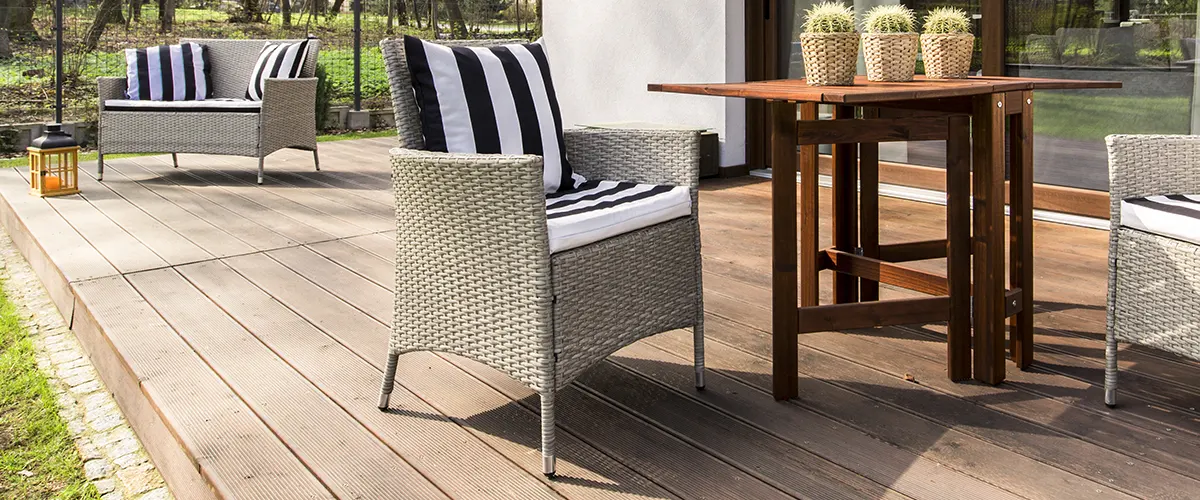 Have The Best Deck Builders In Tellico Village On Your Project!
Stop your search for a dependable contractor to bring your Tellico Village project to life – Riverview Decks has got you covered! 
With their knowledgeable team, they will consider all of your specific needs and wants so that the end result is just what you desire. Don't delay any further – start planning and constructing the outdoor sanctuary of your dreams with Riverview right now!
We tend to over-deliver, so besides a beautiful, safe, and long-lasting deck, you'll also get:
Your Deck Repair Awaits You!