Deck Stairwell In Knoxville, Maryville, Farragut, And More Of TN
Enhance your outdoor living space with our premium quality deck stairwells in Knoxville, TN.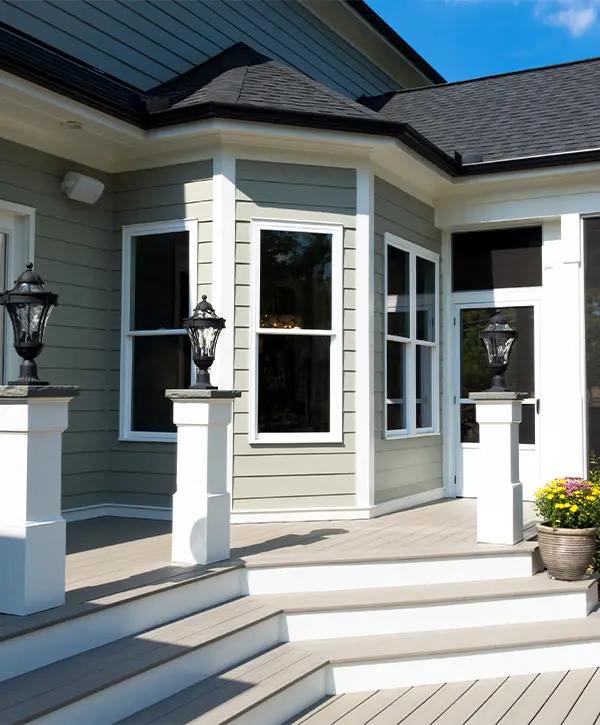 Imagine a warm summer evening, your friends and family gathered on your deck, marveling at your gorgeous stairwell that seamlessly blends with your home's exterior. That's the kind of experience our deck stairwells deliver—adding charm, sophistication, and a touch of elegance.
Our stairwells are more than just a utilitarian means of navigating your deck; they're an aesthetic statement, a conversation piece, a testament to quality craftsmanship and attention to detail. Crafted with superior materials, our stairwells are designed with both functionality and style in mind.
Work with a top TN deck builder that offers:
Benefits Of Having A Deck Stairwell
Having a deck stairwell adds both practicality and charm to your outdoor living space. Beyond providing a means of navigating different levels of your deck or yard, deck stairs contribute significantly to the aesthetic appeal and functionality of your deck frame.
Deck stairs facilitate easy access to different areas of your property or deck levels, enhancing overall mobility.
A well-designed deck stairwell can add a distinct visual appeal to your deck frame, increasing the aesthetic value of your home.
Installing a deck stairwell can boost your property's resale value, making it a wise investment.
Deck stairwell can help optimize unused vertical space, thereby expanding your outdoor living space.
A properly installed deck stairwell ensures safe and secure access to different deck levels, reducing the risk of accidents.
Deck stairs offer an opportunity for customization, allowing you to match your home's style or express your personal aesthetic.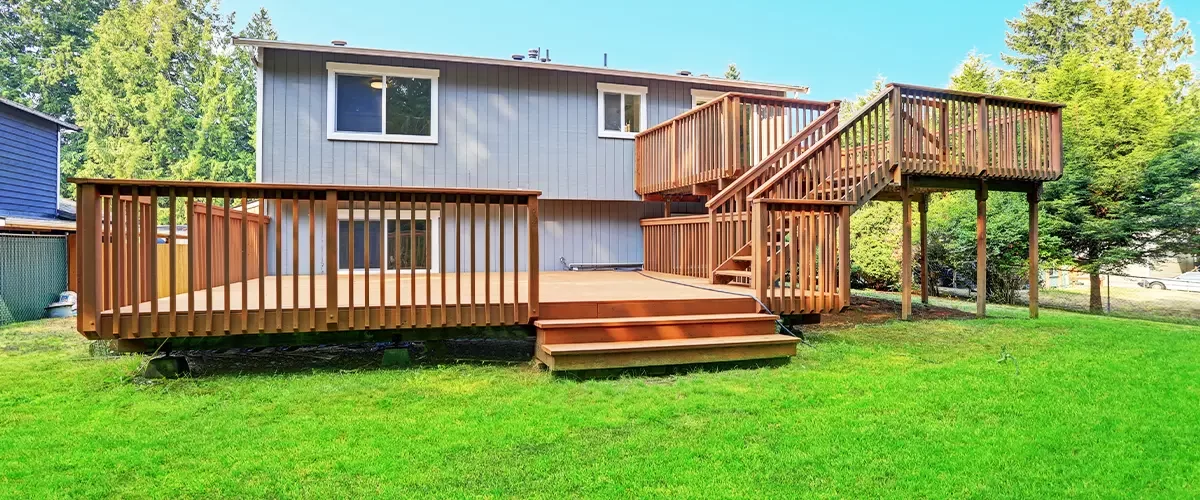 Contact us today for expert deck-building services. Our experienced team is ready to help you enhance your outdoor living space with a tailored deck stairwell.
Discover What Makes Us Popular In Knoxville, TN
If you're looking for a deck-building service that never lets you down, learn from the experiences of other TN homeowners.
We had a fantastic experience with Nate, Jose and his team! They were efficient and professional. The communication was impeccable. 
I was updated every step of the way and always got a timely response when I had a question. They reminded me of a popular chain restaurant that we all know and love with their professionalism and polish. Seriously, they are a step above the rest. 
Even the county inspector kept complimenting their craftsmanship. My deck looks amazing! We will be using them for many future projects for sure.
Nate was Professional and easy to work with. There were some changes to the remodel which Nate was happy to amend. We became quite good friends and I would highly recommend.
Our Deck Starwell Building Process
Our deck stairwell construction process is meticulous and tailored to your needs. It involves several key steps to ensure your deck stairwell is both aesthetically pleasing and functional. Discover how we make your vision a reality below.
1. Consultation and Design
Our team begins by discussing your unique needs, style preferences, and budget. Using this information, we draft a custom stair stringer design that incorporates stair treads, stair risers, and a concrete landing pad. We take into account the aesthetics and durability required, offering a selection of high-quality materials for your consideration.
To ensure a smooth building process, we conduct a thorough inspection of the site. This includes measuring the area, assessing the conditions, and identifying any potential challenges that may affect the construction of the stairs. With the use of a framing square and deck framing techniques, we ensure precise measurements and a solid foundation.
We provide an array of high-quality materials for you to choose from, including deck screws, concrete landing pads, and straight boards. These materials are carefully selected to meet your desired aesthetics and durability standards.
Prior to construction, we prepare the chosen site by ensuring it is level and stable. This involves using a circular saw to cut the stair stringers and attaching them securely to the deck rim.
Our experienced team proceeds with the construction, using the appropriate tools and techniques to build each step of the stair stringer. We attach the stairs securely to the deck structure using deck screws and ensure a seamless connection between the stair treads and risers.
Throughout the construction process, we conduct multiple safety checks to ensure the stability and compliance of the stair stringer with local building code regulations. This includes verifying the alignment of the stair treads and risers, as well as the overall structure of the stairs.
Once the construction is complete, we add finishing touches, such as staining or painting, to enhance the appearance of your deck stair stringer. This ensures its long-lasting durability and aesthetic appeal.
When the project is completed, we conduct a final inspection to ensure that every detail aligns with the initial design. Your satisfaction is our top priority, and we strive to deliver a stair stringer that meets your expectations.
At Riverview Decks, we do much more than building deck stairs. We enhance and expand your outdoor living area with top-notch deck-building services for your TN home.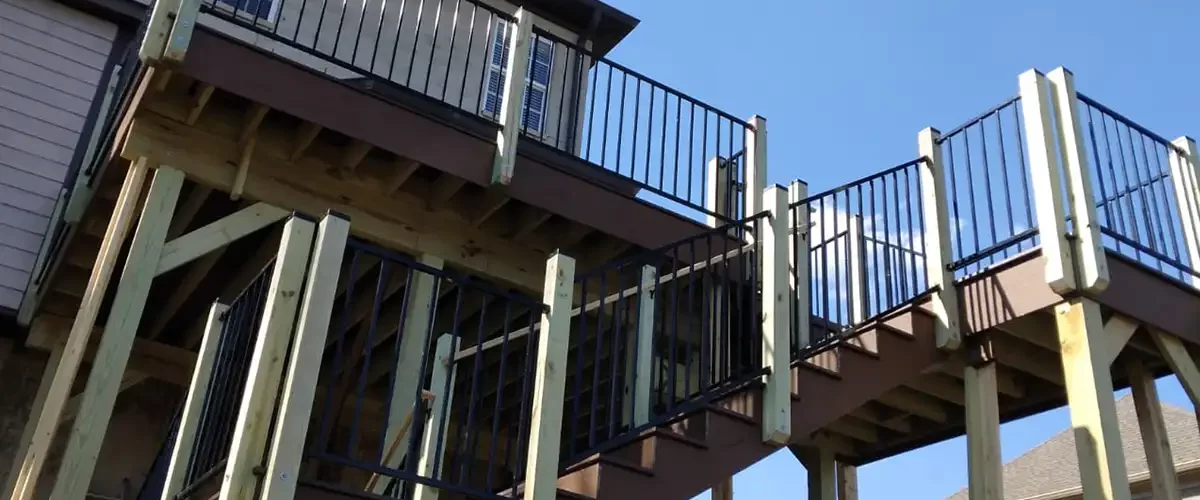 Ready to Elevate Your Outdoor Living Experience?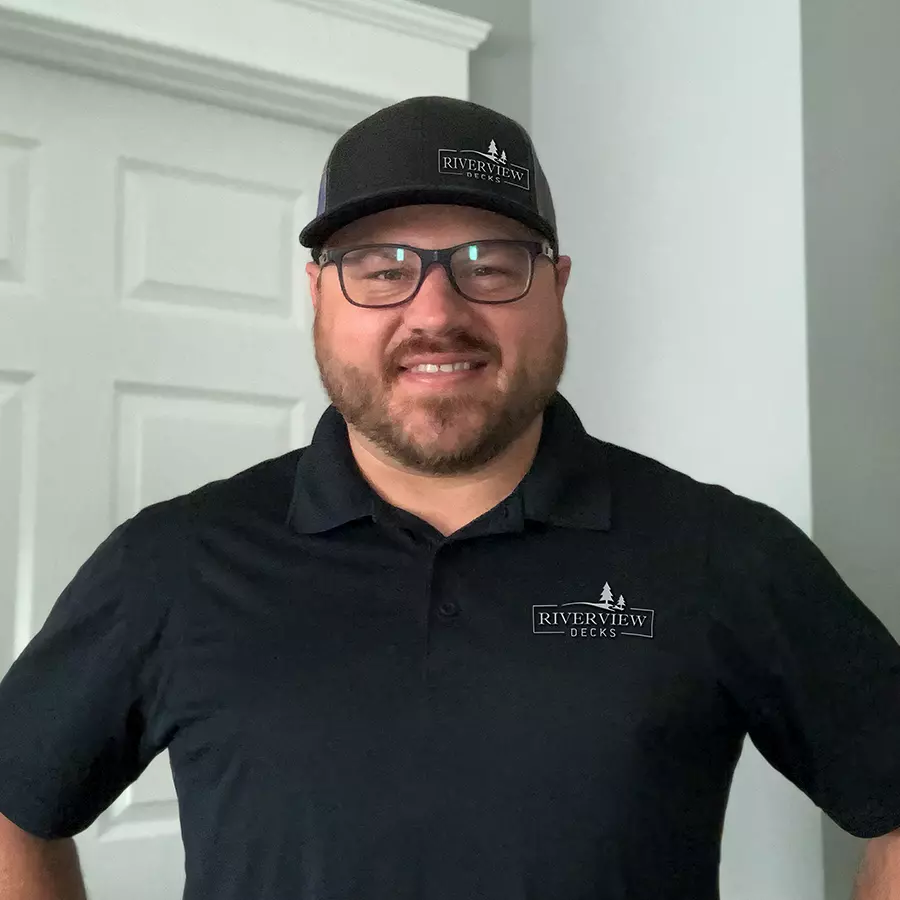 At Riverview Decks, we are passionate about crafting exceptional deck staircases that don't merely serve a functional purpose but also enhance the overall aesthetic of your outdoor living space. Whether you want a simple set of stairs or an intricate deck stairwell design, we are here to turn your vision into reality.
So why wait? Contact us today, and let's transform your outdoor space into a beautiful and inviting extension of your home.