The Best Deck Repair In Maryville TN
Planning a deck repair in Maryville TN? Check out our offer or start right now!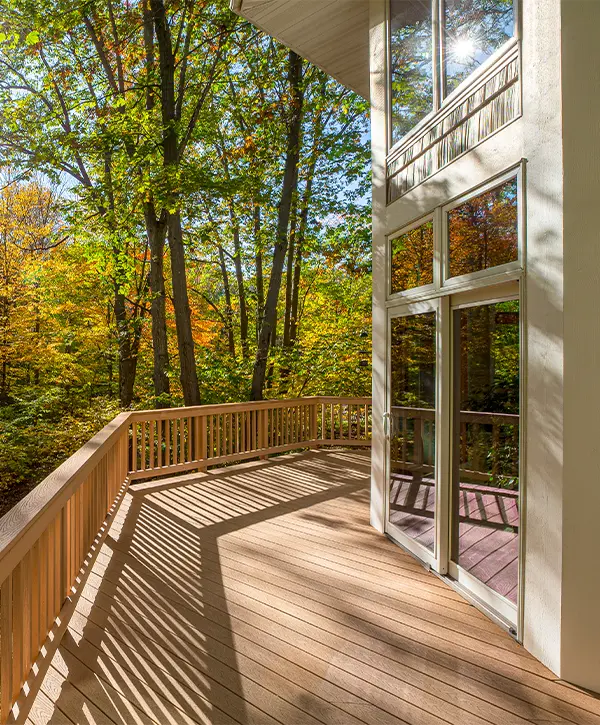 If your deck has seen the best of its days but you're not ready to replace it entirely, a deck repair job might be exactly what you need to extend it for another 2-3 years. Get a high-quality deck restoration service from your local experts in Maryville, Tennessee.
We are committed and passionate deck builders who try to provide some of the greatest outside spaces in Tennessee at Riverview Decks. Let us help you revive your deck and make it look brand new again. If you're searching for an excellent deck repair contractor and the best deck repair in Maryville TN, we should be your go-to company.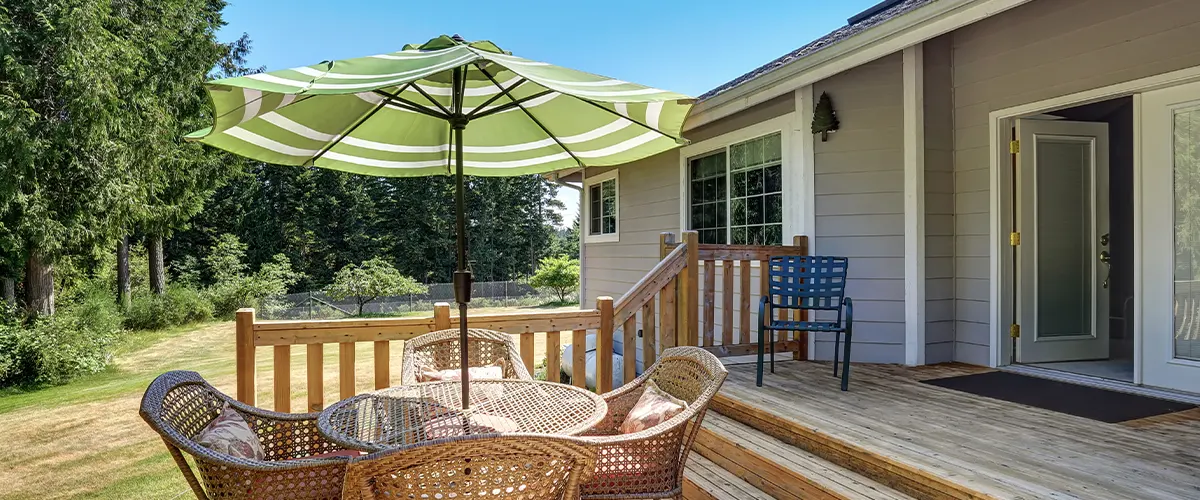 The Only Deck Repair Contractors That Over Delivers
In order to provide homeowners with a new, safe deck as well as a smooth project, we know that it takes more than just coming to your home and replacing some decking boards. By transparently communicating with you throughout the process and making sure that all issues are attended to, we can ease any worries you may have and focus on repairing your deck completely.
With us, you'll also get:
Get Your Premium Deck Repair In Maryville TN With Riverview Decks
If you're in need of merely replacing a few decking boards, then, by all means, opt for the repairs. But sometimes decks are beyond fixer-uppers and require more attention than just exchanging some planks.
When other problems surface–realizing you also need to replace posts or upgrade railings, for example–it's no longer worth repairing because those expenses will add up quickly. In such instances, it'll be much wiser to start from scratch with a brand new deck; plus, it'll look great too!
This is why we provide you with a thorough and detailed deck inspection at Riverview Decks to discover what the actual issues are with your building. We'll be upfront about it, and it's entirely up to you whether or not you want to get a few more years of use out of your deck or replace it with something that will last a lifetime.
Check out our Maryville deck repair services right now! Get the best deal for your deck construction project and enjoy a smooth process like no other deck contractor offers.
Check out our deck building and deck repair offer right now! Get the best deal for your deck construction project and enjoy a smooth process like no other deck contractor offers.
Maryville TN Deck Owners Love Their New Repairs
Become one of the happy deck owners in Maryville and share your story with your neighbors!
Nate, was a very pleasant and professional person to work with, he explained what he would do and answered all my questions. This was the first time I had ever had a composite deck put on, and the man that did my deck did a great job, I'm now able to set out and enjoy the outdoors. It took about two weeks to finish,and that was due to the rain.
I would recommend this company to anyone, they do great work and finish in a timely manner. I have had so many compliments from my neighbors, which I told them that if they wanted a new deck then Nate is the the one to do the job.
Not only did Nate come by through out the process of my deck being put on he also came by a month after to see how my deck was and if I had any other questions and if I was happy with the new deck,and of course I am.
If I decide to build onto my deck, then I would have to go with Riverv Decks,do my suggestion is that if anyone is looking to having a new deck then call Nate.
Type Of Upgrades And Materials
The deck building industry evolves with each year that passes. New materials are appearing, as well as new ways to do things. Pressure-treated wood is no longer the most popular decking material, and wood posts no longer go straight into the ground. Let's have a look at some of the repairs, replacements, and improvements that our local homeowners in Maryville TN receive for their existing deck.
The deck frame used to be grade #1 pressure-treated wood until not very long ago. In most cases, it still is. It's affordable and reliable, but it's far from being the best.
Fortress Building Products introduced on the market their steel deck frames for residential spaces. These are metal frames that'll always outlast wood frames, no matter the weather, their treatment, or the challenges they'll go through.
According to NADRA, if you're looking to install a wooden deck, cedar, redwood, and pressure-treated wood was once some of the most popular choices. Where cedar and redwood skew more towards the expensive side, they offer a great look that pressures-treated wood couldn't provide while also being lower in price.
However, over time has seen these materials become cheaper as new technology is making it easier for companies to produce them. If you're still set on getting a wood deck installed then opt for hardwoods like teak, ipe mahogany, or tigerwood are much better investments That'll give your deck an expensive vibe.
At Riverview Decks we work with the top composite decking brands in the industry, like TimberTech, Trex, and Fiberon, and you'll get these materials at competitive prices.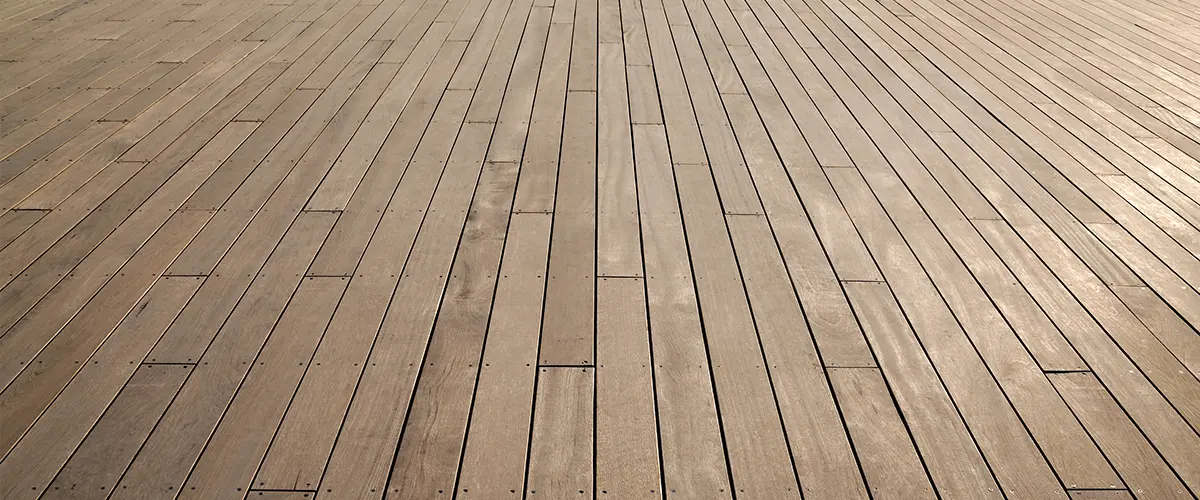 Wood railings are usually installed on an old deck. Because they're continually utilized and the first victim of water damage, they decay and weaken quickly. Naturally, you want them to be completely safe. You're constantly leaning on them, and they're supposed to provide all the assistance you require. There's simply one alternative for this to happen after decades of use.
Railings made of aluminum are a great option for any home. They're durable and long-lasting, resistant to rot and insect damage, with an installation that's quick and simple. These will last you longer as you age than wood railings, which are undoubtedly more dependable.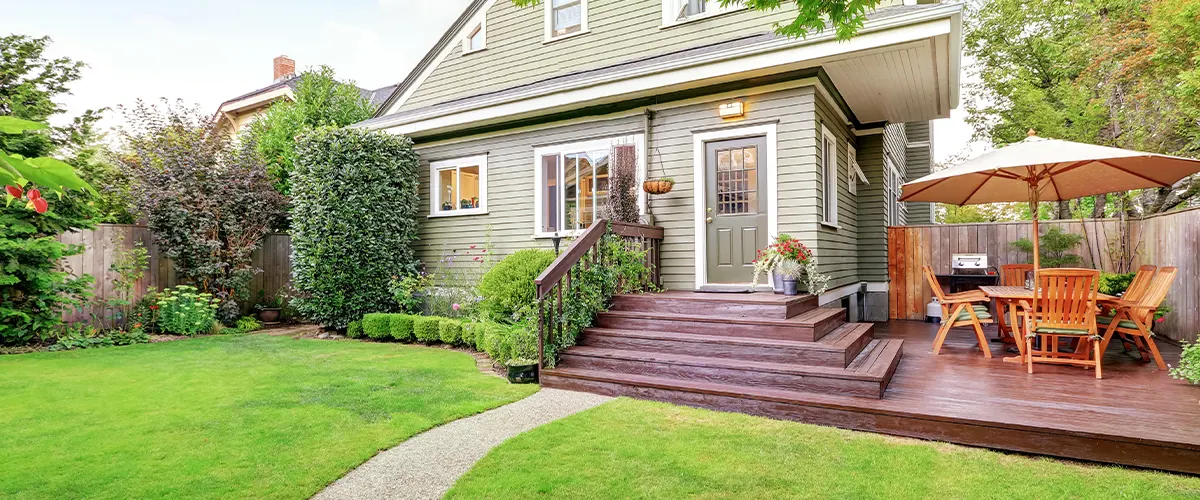 Deck lights are a fairly new addition to a small or large deck. In the past, there were no lights on stairs or railings, so it was dangerous to walk on them at night. Nowadays, deck lighting is required by law, and your deck construction won't pass the final inspection if it doesn't have any lights. There are many options available, but we recommend low-voltage lighting because it lasts much longer than other types of light bulbs.
Check Out Our Finished Deck Repair Projects In TN
We've taken care of dozens of decks all over Eastern Tennessee, including Maryville. Check out our finished projects and see for yourself the craftsmanship you'll receive.
The Best Way To Start Your Project
By utilizing our quick and convenient deck repair process, you'll be able to get the best results. Plus, this process was designed with your well-being in mind!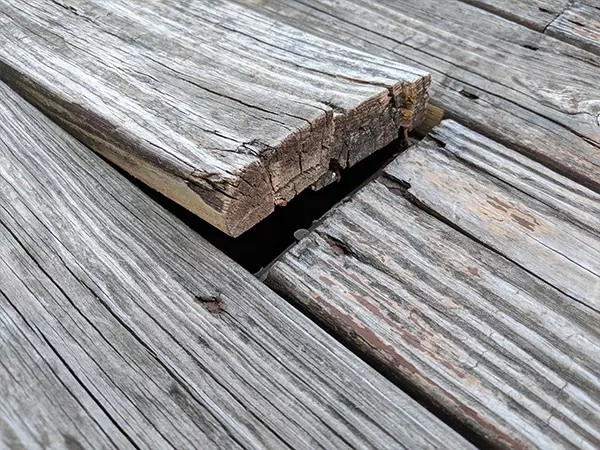 Request your free quote or call us directly to chat.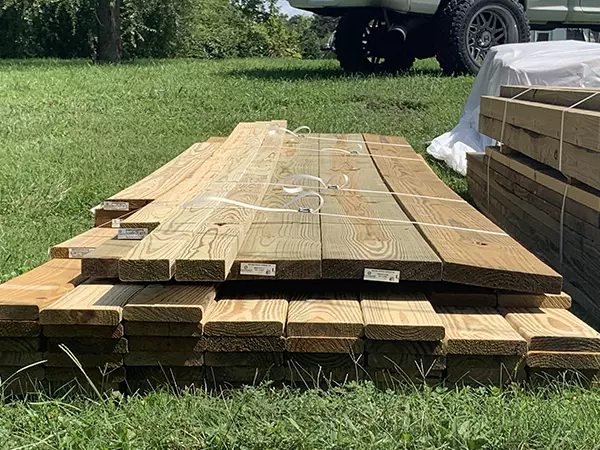 Watch your deck being repaired from top to bottom.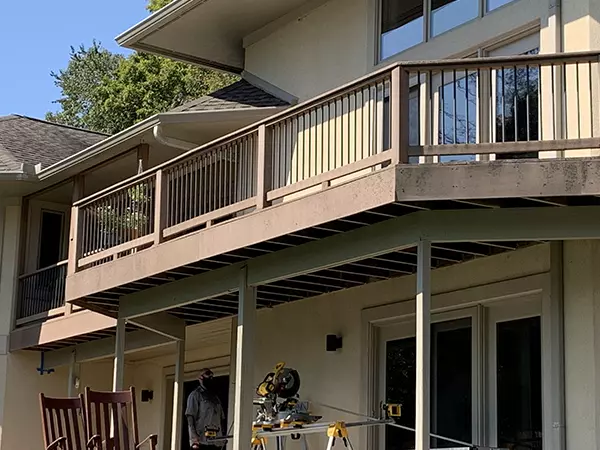 Plan your next barbecue because your deck is ready!
A Deck Repair Pricing Case Study
We repaired the rotten stair stringers in this Tennessee home, saving the homeowners from injury the next time they used the stairs.
This repair deck project included:
Before
After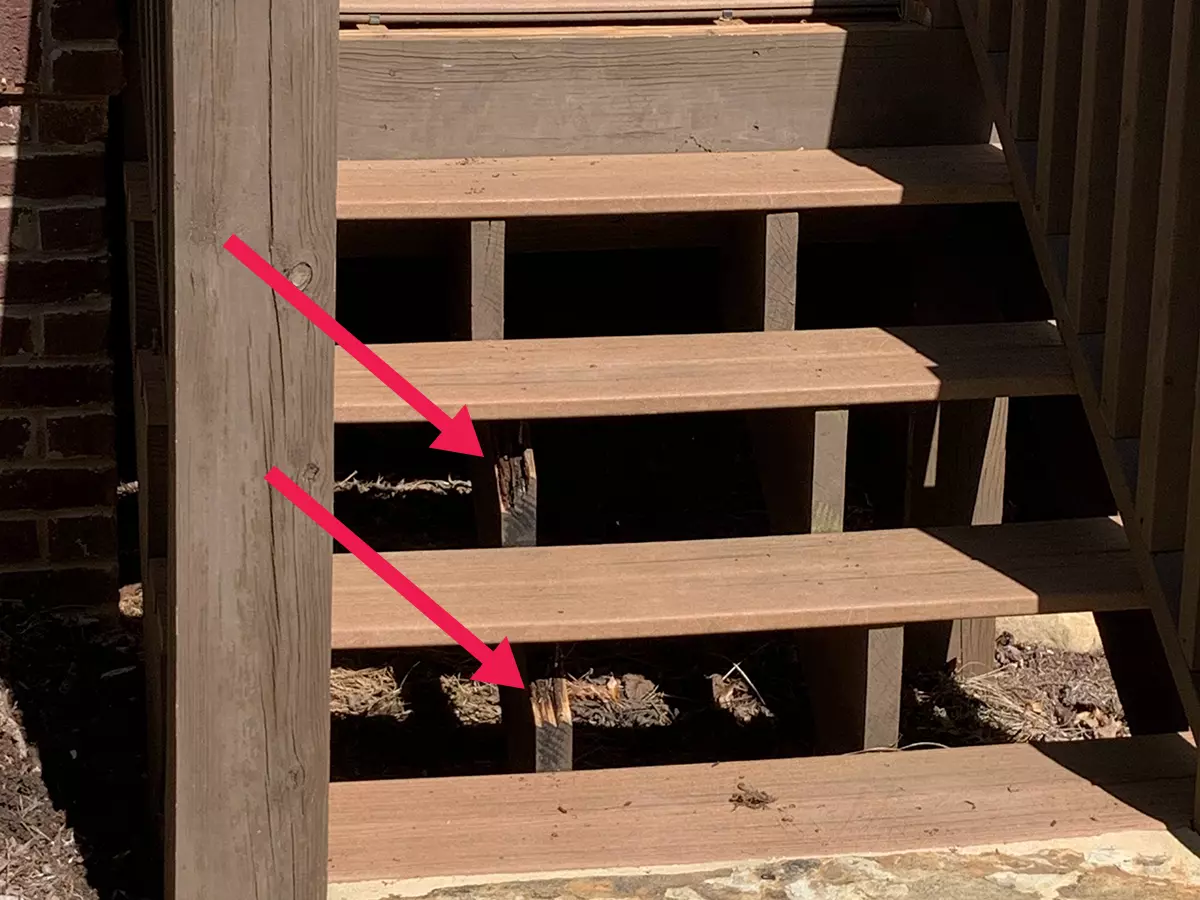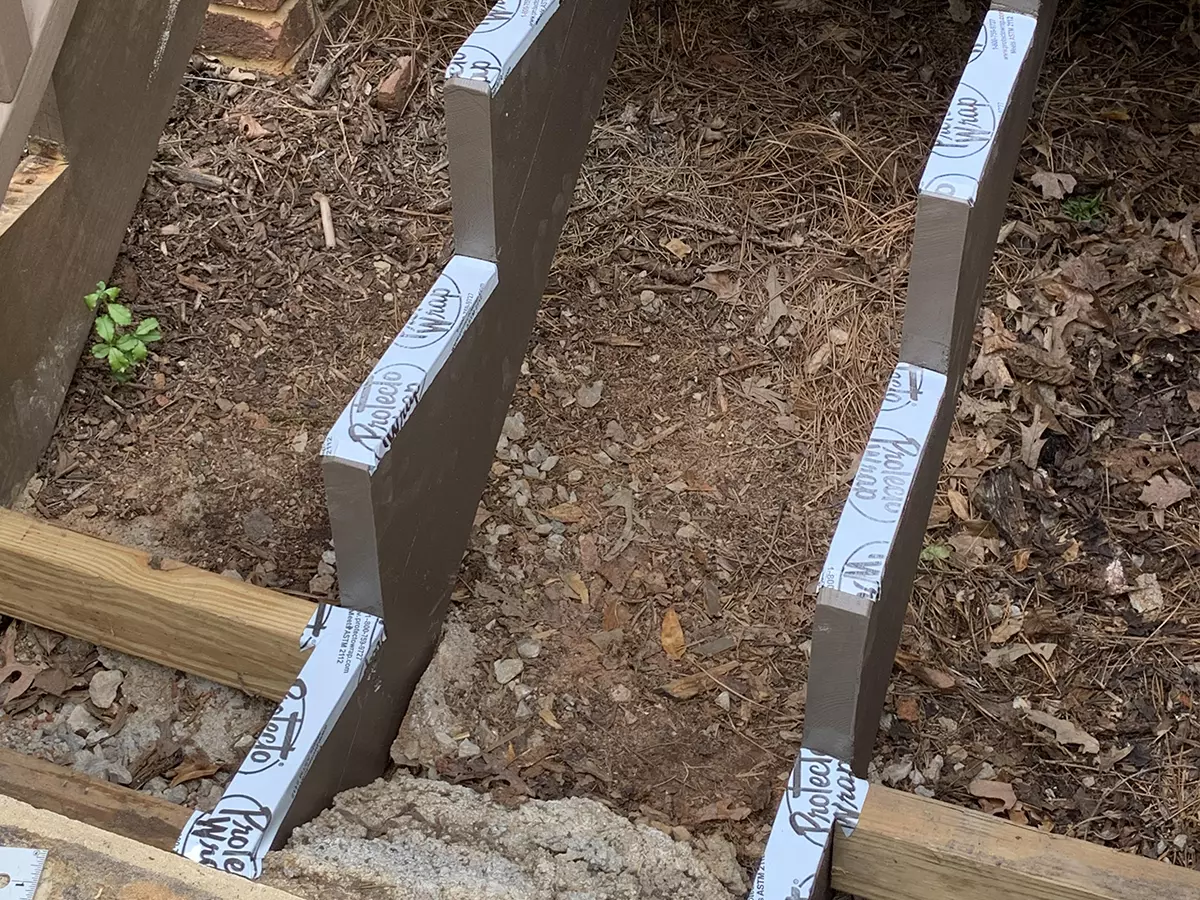 We quoted this project at $850. It was inexpensive, and we got to see the homeowner extremely excited about improving the safety and aesthetics of his deck.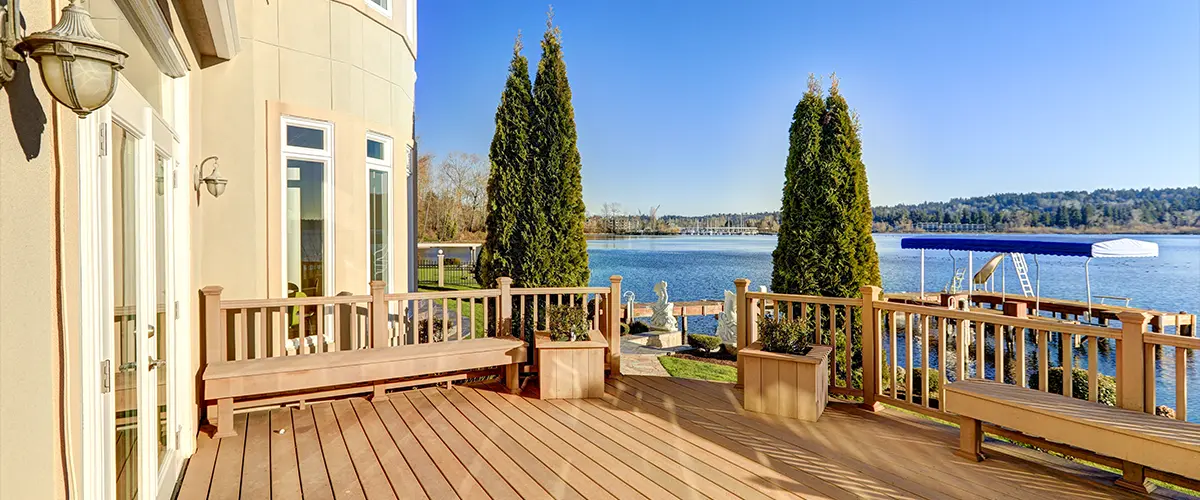 Brings Your Deck Back To Its Former Glory With A Deck Repair Professional!
Your deck repair in Maryville TN is in excellent hands.
For years, we've delivered professional deck building and deck repair services to all East Tennessee and Maryville homeowners. We know what makes your experience a treat to endure, and we try to make it happen.
Our ultimate aim is for you to be completely delighted with your new, restored deck, and as a result, we go out of our way to over-deliver.
Get ready to receive:
This project comes at a low cost of $850, and we know it'll bring safety and beauty to the homeowner's deck. He was so pleased with the outcome!
Your Deck Repair Awaits You!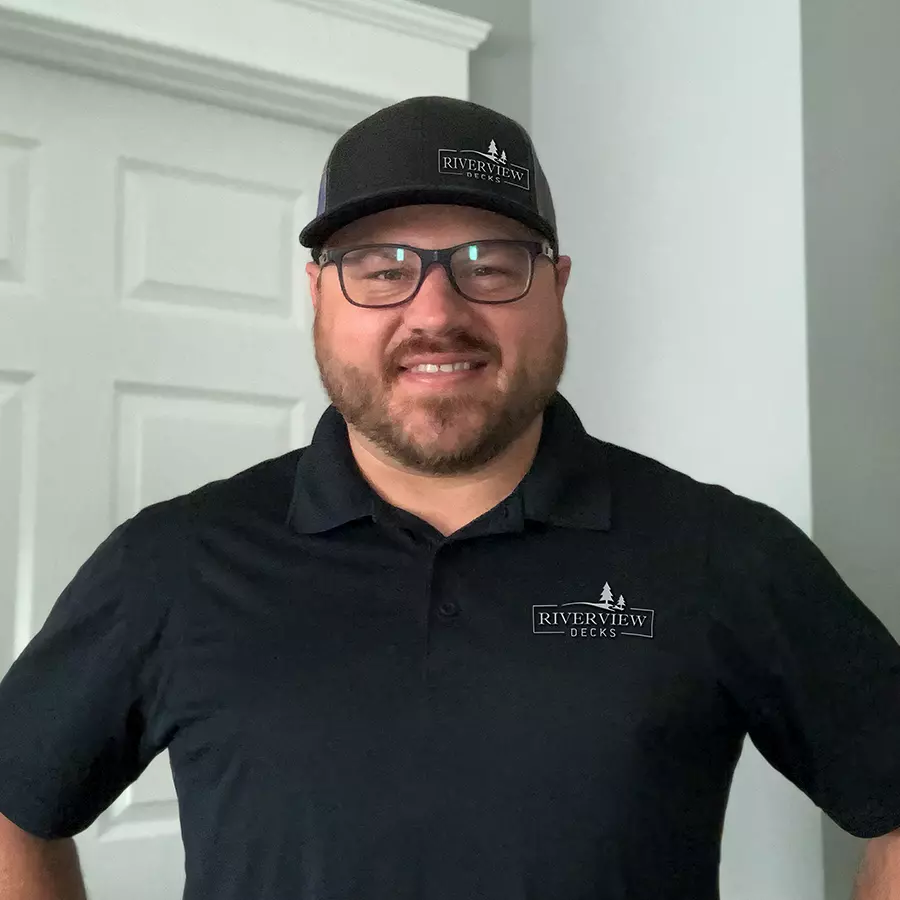 Call us at (865) 801-4545 and discuss your deck repair in Maryville TN directly with Nate, the owner of Riverview Decks. Or click the button below for a free quote, and we'll personally call you as soon as possible!