Deck Renovation In Knoxville, Maryville, Farragut, And More Of TN
Turn your old deck into a beautiful outdoor space!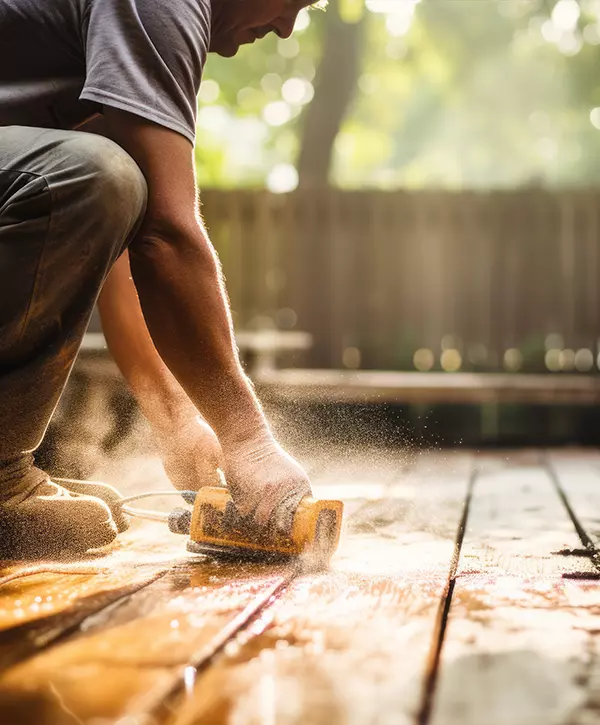 Is your deck aging, worn out, or simply not living up to your expectations? Don't settle for less when it comes to your outdoor living space.
At Riverview Deck, we offer top-tier deck renovation in Knoxville, TN, turning run-down decks into beautiful, functional extensions of your home. We combine our extensive experience with top-quality materials and attention to detail to deliver results that exceed expectations.
Imagine hosting your friends and family on a newly renovated deck, complete with modern design elements and high-quality finishes. From casual barbecues to sophisticated outdoor dinner parties, your deck could be the perfect setting for unforgettable gatherings.
Be a part of the Riverview Deck experience to enjoy:
Benefits Of Deck Renovation In Knoxville, TN
We'll further discuss the benefits of deck renovation in various regions of Tennessee, including Knoxville, Maryville, Farragut, and beyond. Dive in to learn more about how deck renovation can enhance your outdoor living experience.
Deck renovations can significantly increase the value of your property, delivering a high return on investment when selling your home.
A well-designed deck acts as an extension of your home, providing additional space for relaxation and socializing.
An upgraded deck enhances the overall aesthetic of your property, contributing to a beautiful and cohesive outdoor look.
Older decks may have structural issues that pose safety risks. Renovating your deck ensures it is safe for use.
Deck renovations allow you to customize the space to fit your specific needs and lifestyle, whether you want an outdoor dining area, a space for lounging, or an outdoor kitchen.
Renovating your deck with modern, high-quality materials can increase its lifespan, making it more resistant to weather damage and general wear and tear.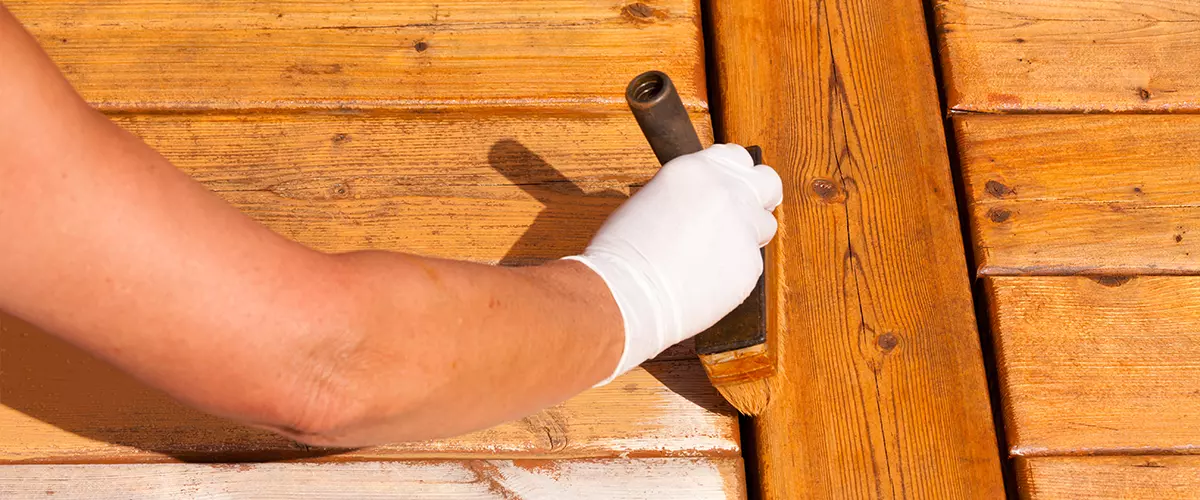 Whether it's a minor repair or a comprehensive renovation, you can trust us to deliver quality and excellence every step of the way. Get in touch with us today and let's discuss how we can enhance your outdoor living experience. Your exceptional deck repair solution in Knoxville, TN is just one call/message away.
Hear From Our Estimmed Knoxville, TN, Customers
Below are testimonials from some of our satisfied customers in Knoxville, TN. Hear their experiences and see why they chose us for their deck renovation needs.
We had a fantastic experience with Nate, Jose and his team! They were efficient and professional. The communication was impeccable. 
I was updated every step of the way and always got a timely response when I had a question. They reminded me of a popular chain restaurant that we all know and love with their professionalism and polish. Seriously, they are a step above the rest. 
Even the county inspector kept complimenting their craftsmanship. My deck looks amazing! We will be using them for many future projects for sure.
Nate was Professional and easy to work with. There were some changes to the remodel which Nate was happy to amend. We became quite good friends and I would highly recommend.
Deck Design Ideas For Your Future Deck Renovation
A deck renovation opens up numerous possibilities for enhancing your outdoor living space. Here are eight deck ideas to inspire your wood decking renovation.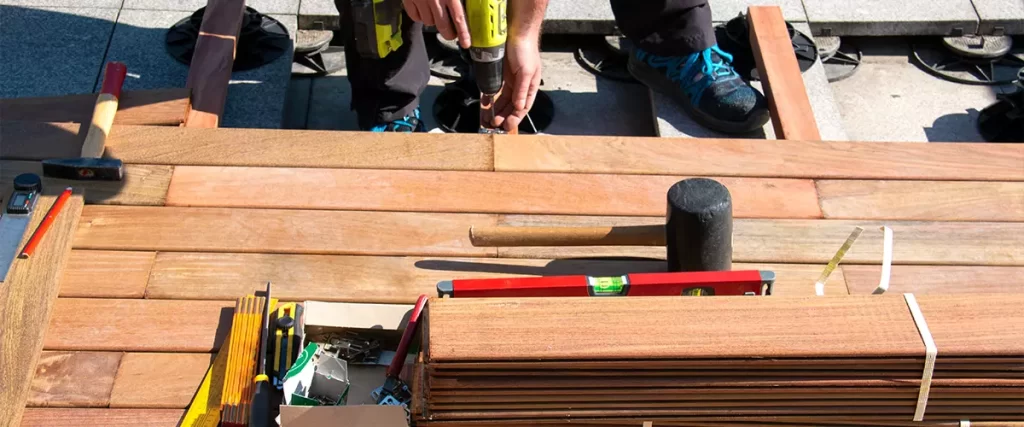 Strengthen Your Existing Deck
Reinforce your existing deck with modern, durable materials to increase its lifespan and resilience against weather damage.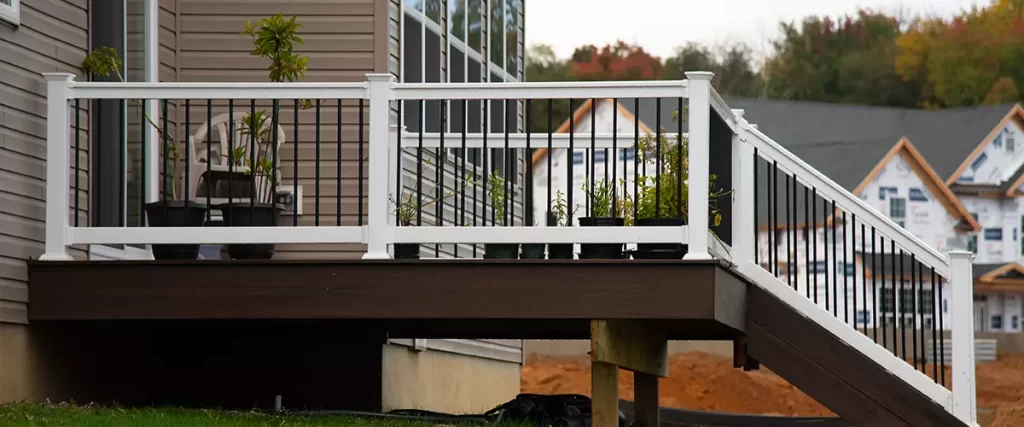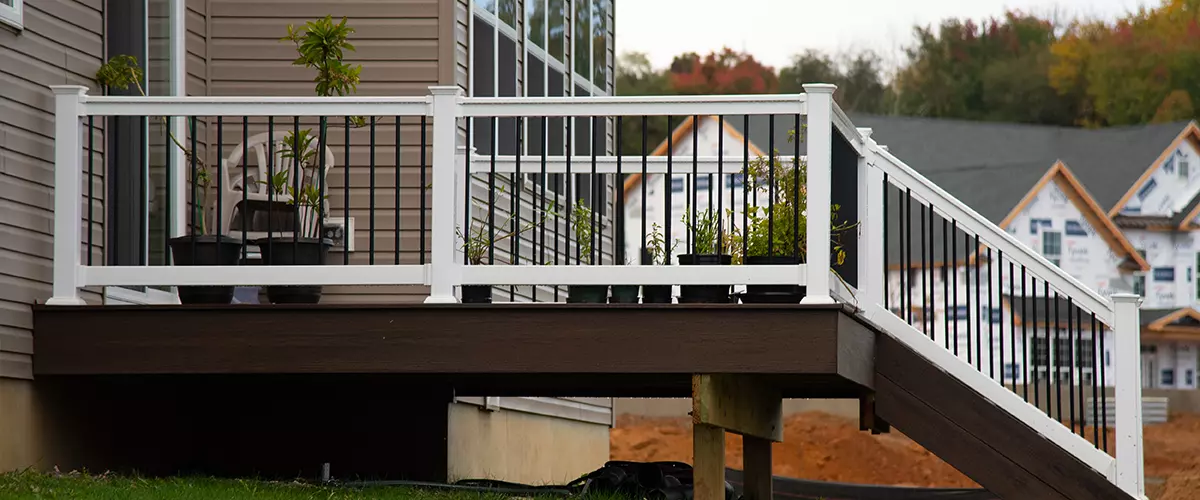 Consider upgrading your deck railings to a new design or material for added aesthetic appeal and safety.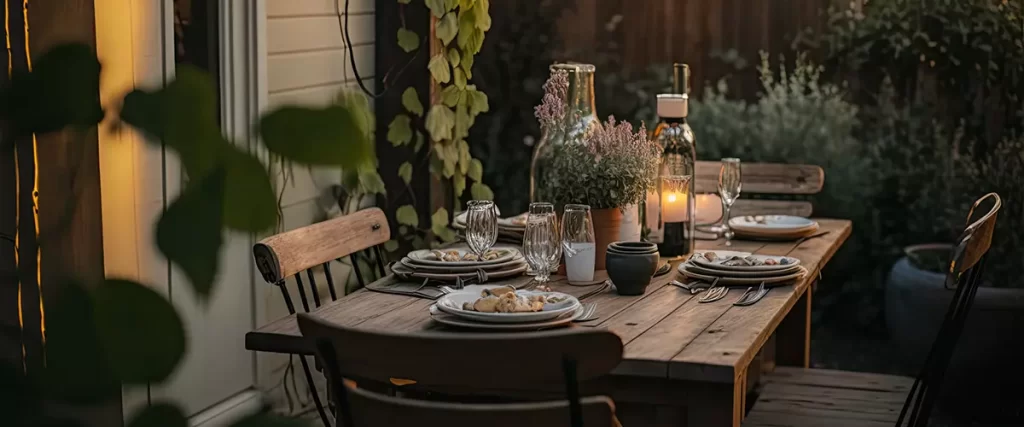 Create an Outdoor Dining Space
Install a large dining table and chairs to transform your deck into an outdoor dining room, perfect for hosting family meals and social gatherings.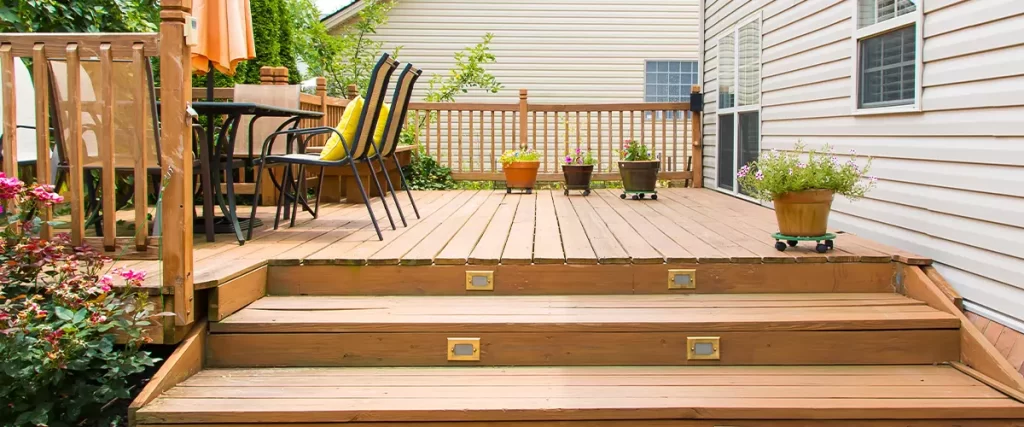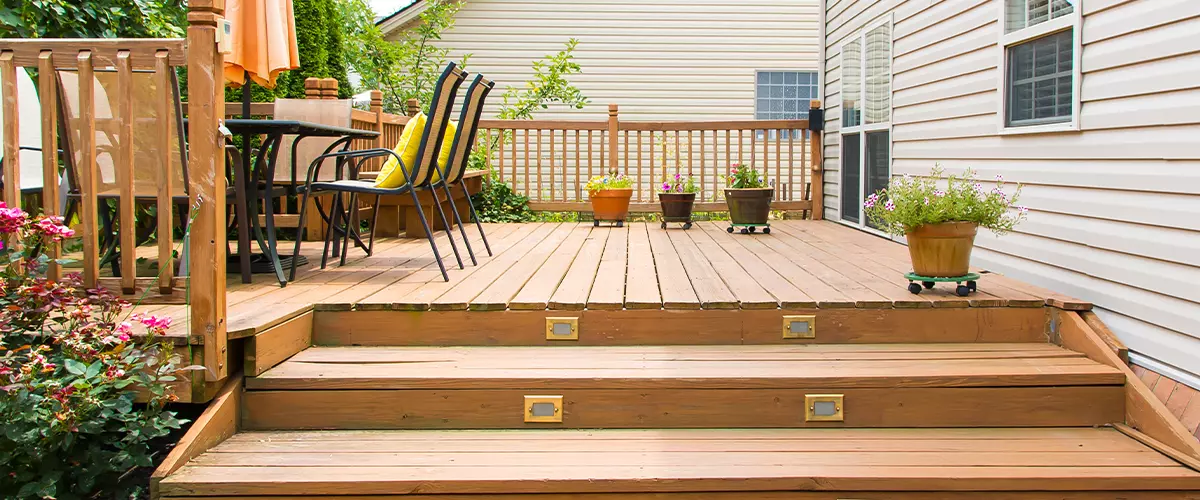 Update your deck stairs for improved safety and design, whether it's adding lighting for visibility or using contrasting materials for a contemporary look.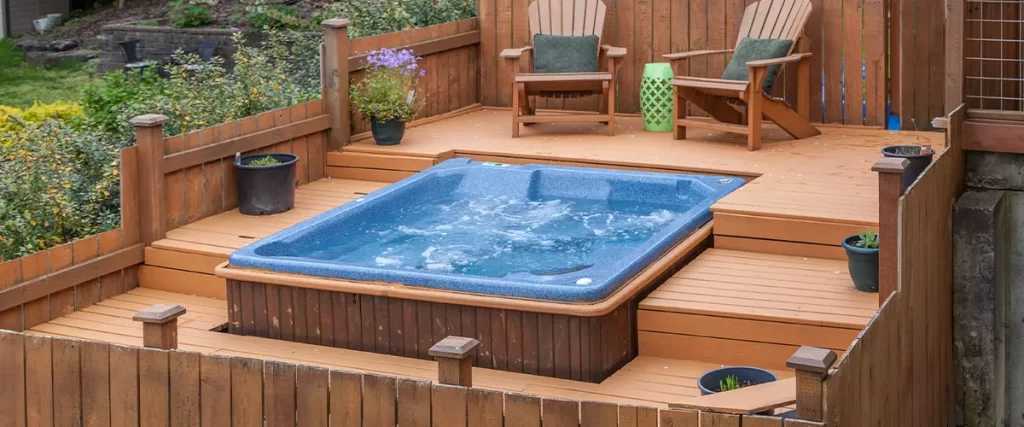 Adding a hot tub to your deck creates a relaxation area, transforming your outdoor space into a spa-like retreat.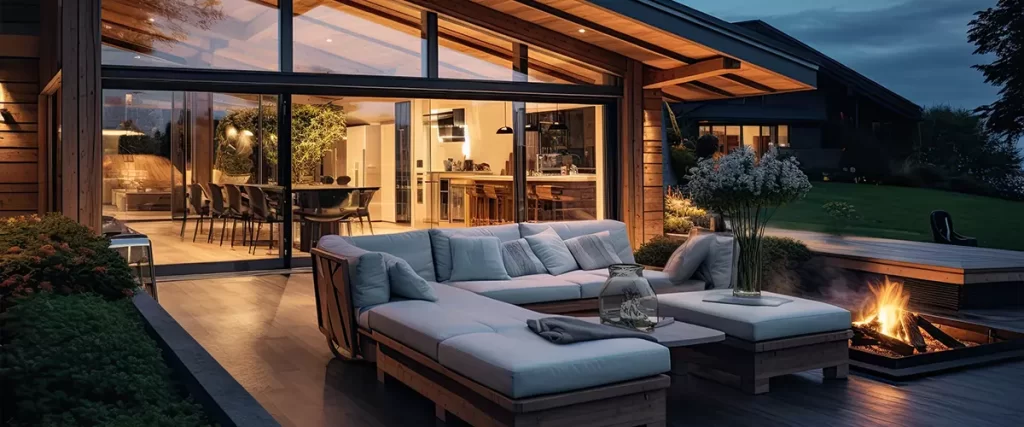 Incorporate Innovative Deck Features
Add unique features like a fire pit, built-in seating, or planters to personalize your deck and make it more functional.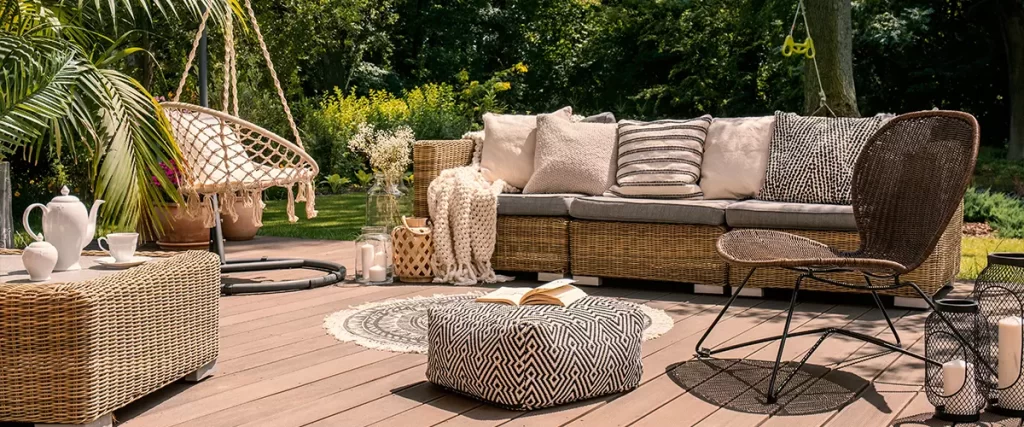 Invest in Quality Outdoor Furniture
Deck out your outdoor space with comfortable, stylish furniture to create a cozy and inviting seating area.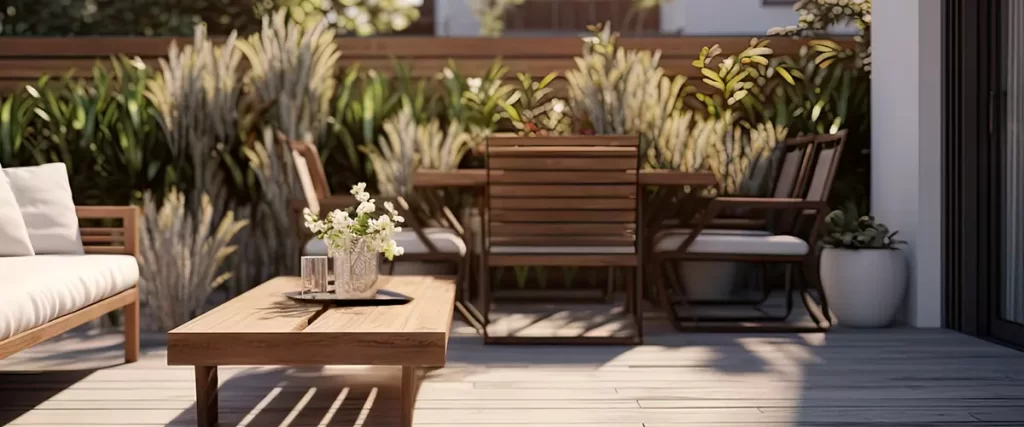 Enhance your deck's natural ambiance and aesthetic with a variety of potted plants for a touch of greenery.
Ready to transform your deck area into the perfect outdoor space? Contact us today! Our dedicated team of professionals is eager to assist you in bringing your vision to life. Start your deck renovation journey now with us, your trusted partner in Knoxville, TN.
Our Comprehensive Deck Renovation Process
We provide a full-service deck renovation experience, ensuring each step is meticulously planned and executed. Here's an overview of our 6-step process:
We begin by understanding your vision and discussing your preferences for a composite decking project. We evaluate your outdoor space, including the condition of any old deck, and consider the use of treated lumber for deck framing.
Our team creates a detailed design plan for your composite decking project, taking into account the specific features you want, including the use of treated lumber for deck framing. We ensure that all necessary permits are obtained and that the design adheres to local building codes.
We assist you in selecting the best materials for your composite decking project, considering factors such as durability, aesthetics, maintenance requirements, and budget. This includes choosing the appropriate composite decking materials and treated lumber for deck framing.
If required, we safely demolish your existing deck, including any old deck, and prepare the site for the new construction. This involves clearing the area, making necessary reinforcements, and ensuring the ground is level. We also consider the use of treated lumber for deck framing during this phase.
Our skilled professionals meticulously construct your composite deck, ensuring that each component, including the deck framing with treated lumber, is installed correctly. We prioritize the use of composite decking materials to achieve a long-lasting and visually appealing result.
6. Final Inspection & Clean-up
We conduct a thorough final inspection to ensure that your composite decking project meets our high standards. After your approval, our team cleans up the site, leaving you with a beautiful space ready to be enjoyed.
Don't wait for your dream outdoor space to become a reality. Reach out to us today for unparalleled deck repair services in Knoxville, TN. We're eager to transform your deck into a haven of relaxation and enjoyment.
Choose Us for Superior Deck Repair Services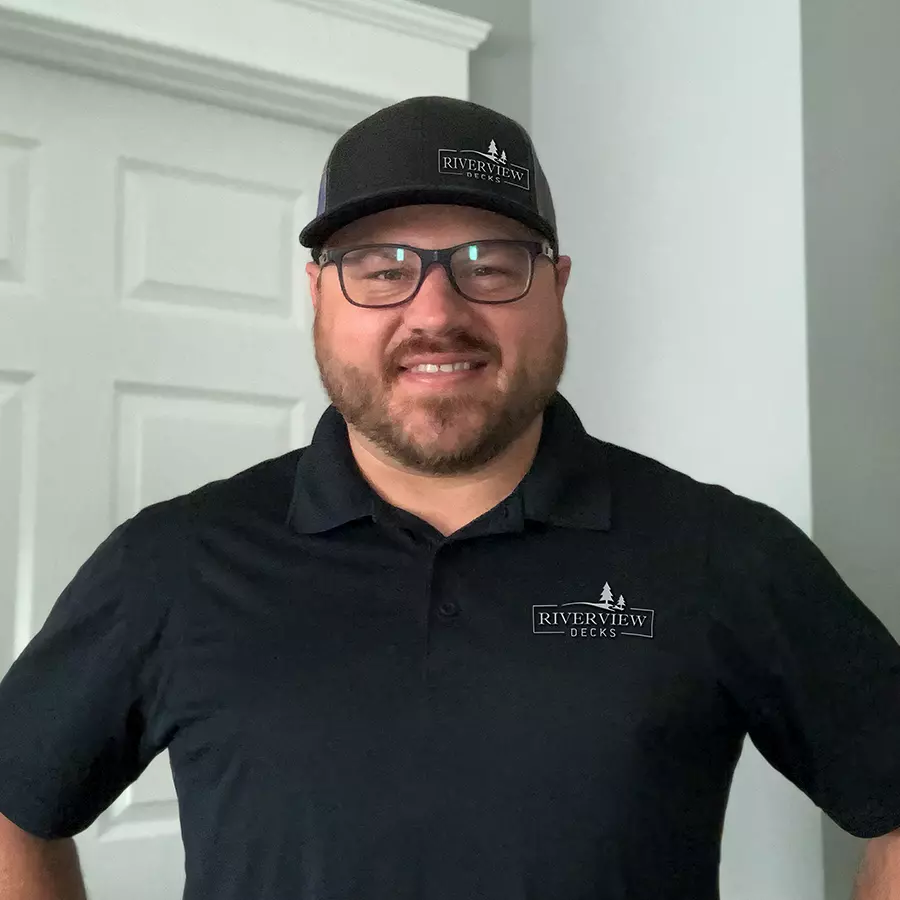 Deck repairs are a significant investment, and you deserve the best. Trust Riverview Decks to deliver exceptional craftsmanship, attention to detail, and personalized care.
Let us rejuvenate your outdoor space and transform your deck into a haven of relaxation. Reach out to us today for all your deck repair needs!