The Best Deck Replacement In Maryville, TN
You know that old, worn-out deck you've been ignoring? It's time to stop overlooking it!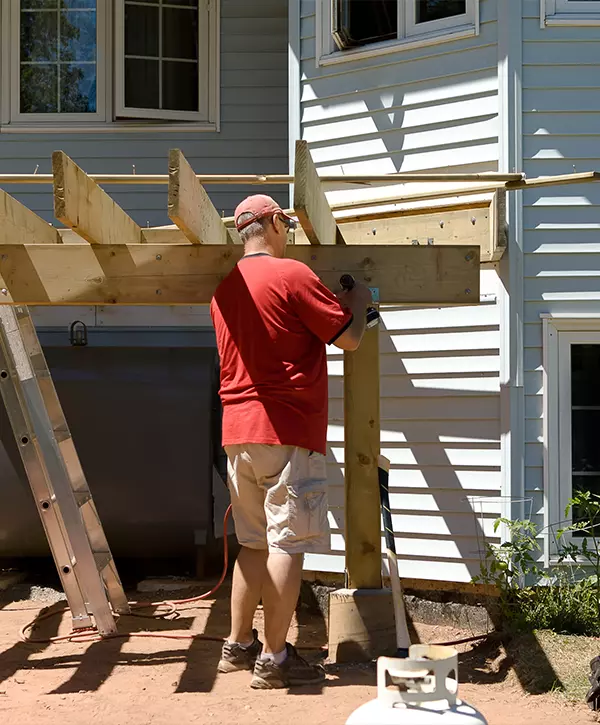 Can you imagine sipping your morning coffee or hosting a weekend barbeque on a beautiful, safe, and sturdy new deck? At Riverview Decks, we specialize in deck replacement in Maryville, TN.
With our expert team, we transform outdated decks into modern, functional spaces perfect for entertaining friends, enjoying family time, or simply soaking in the beauty of your backyard.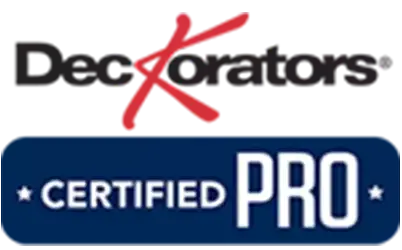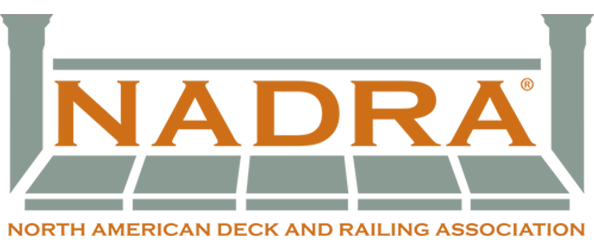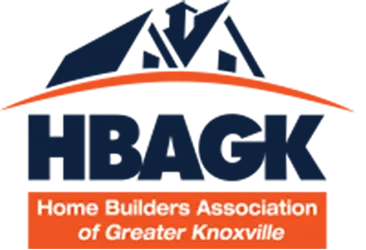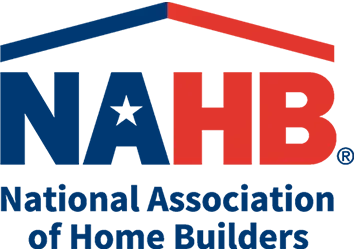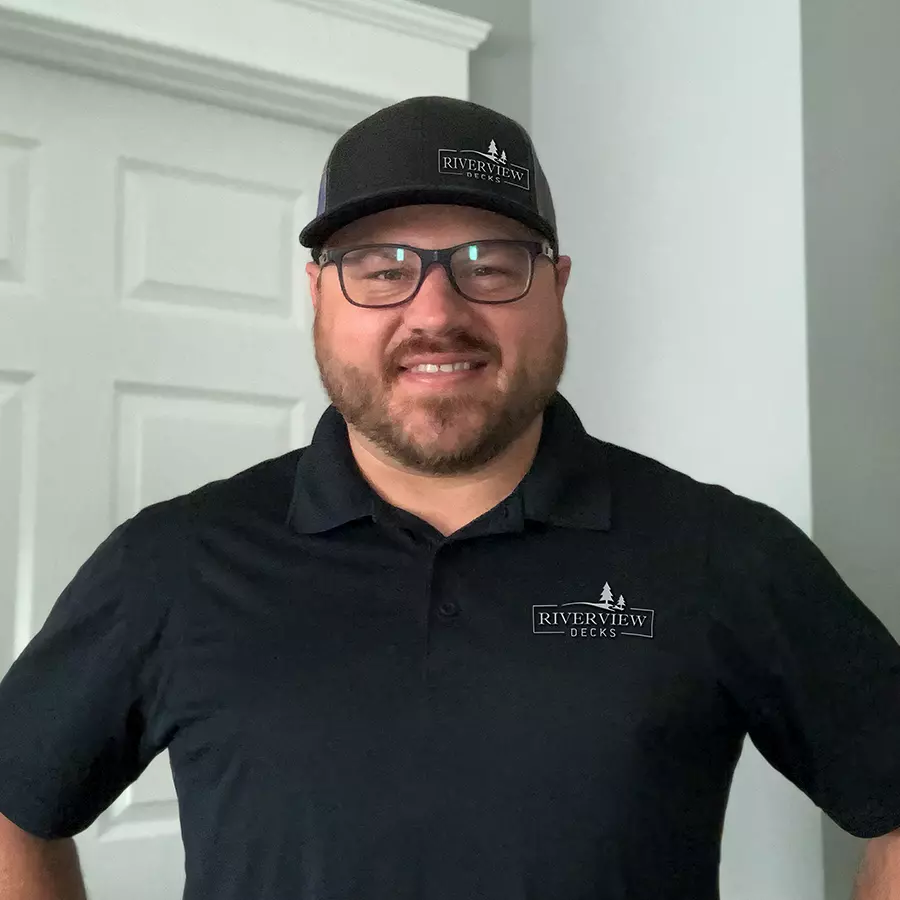 Hi, I'm Nate, owner of Riverview Decks. I've been building, repairing, and installing decks for over 20 years. My passion started when I was young, and it's still going strong. My goal is to give you a safe and reliable deck by focusing on thorough communication, transparent pricing, high-quality craftsmanship, and an advantageous warranty that you can't find elsewhere.
We Stand For Quality And Deck Safety
Choosing Riverview Decks for your deck replacement in Maryville, TN, is choosing more than just a service – it's choosing a seamless experience. With us, you get unparalleled craftsmanship, tailor-made designs, and excellent customer service. We're more than a deck contractor; we're your partners in making your outdoor dreams come true.
Enjoy the Riverview Decks experience, which includes:
Why Maryville Homeowners Recommend Our Services
Don't just take our word for it. Listen to our satisfied customers who experienced the best deck replacement in Maryville, TN, with Riverview Decks.
Nate and his team were professional and efficient. We were in constant communication. I have 3 dogs that the workers were mindful of by keeping the gate closed and not leaving any nails or screws as a hazard. JC and/or Nate were here everyday to ensure quality and perfection. 
There is no one else I would recommend for your deck both new or repairs. I only wish I could give more than 5 stars!
We had a fantastic experience with Nate, Jose and his team! They were efficient and professional. The communication was impeccable. I was updated every step of the way and always got a timely response when I had a question. They reminded me of a popular chain restaurant that we all know and love with their professionalism and polish. 
Seriously, they are a step above the rest. Even the county inspector kept complimenting their craftsmanship. My deck looks amazing! We will be using them for many future projects for sure.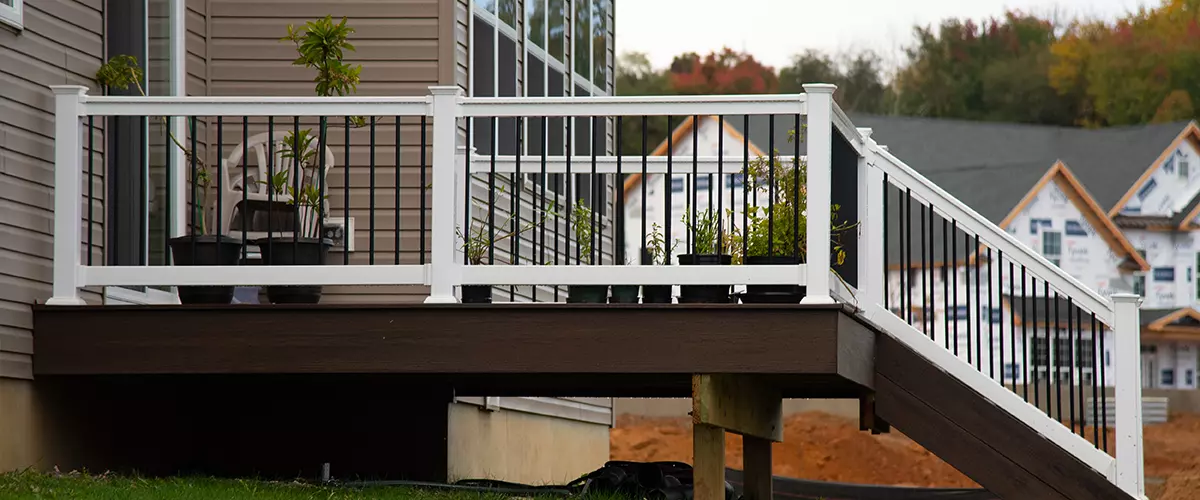 What Goes Into A Deck Replacement In Maryville, TN
At Riverview Decks, we ensure a comprehensive, top-to-bottom deck replacement process. Here are the major deck components that we might have to change to ensure your deck safety.
Deck boards are the main, visible part of your deck where all the action happens. They bear the brunt of backyard barbecues, energetic kids, and harsh Maryville weather. Over time, they can start to wear out, rot, or become unsafe.
Just like an old friend might need a pick-me-up after a few tough years, your deck boards also need a lift from time to time. Replacing these boards is essential for maintaining your deck's safety, stability, and good looks. After all, a happy deck means happy memories!
Deck hardware, or your deck's "hidden heroes," are the nuts, bolts, screws, and brackets that hold everything together. They're like the quiet friends who keep the party going without seeking any credit. However, over time, these unsung heroes can rust, loosen, or break due to weather exposure and usage.
Ever had a BBQ nearly spoiled by a wobbly table? That's what happens when your deck hardware needs attention. Regular replacement of your deck hardware helps keep your deck safe, sturdy, and ready for fun.
Deck handrails, or your deck's "shaky hands" as we like to call them, are often the unsung heroes of your deck. They provide the necessary safety by preventing falls and add to your deck's aesthetic appeal. Just imagine trying to balance your plate and drink while chatting at the barbeque without something to lean on!
Over time, handrails can become loose, weathered, or dated, diminishing both safety and style. That's why they need an occasional makeover. Remember, a sturdy handshake (or handrail) is a sign of a good friend, and your deck should be no different.
Deck Support Posts, akin to the loyal pals standing tall by your side, are the backbone of your deck. They hold the whole structure up, providing stability and strength. Over time, though, they can get a bit "tired". Be it due to moisture, insects, or just old age, these posts can start to rot, crack, or lean, posing risks to your deck's safety and stability.
Just as we sometimes need to lean on our friends for support, your deck needs sturdy, reliable support posts. Regular replacement ensures your deck stays as steadfast and reliable as a lifelong friend.
Deck stairs, or your deck's "step up to the plate" players, are critical for navigating your outdoor space. Imagine trying to carry a tray of burgers up a rickety, unstable staircase—it's neither safe nor fun. Like any part of your deck, stairs face constant exposure to the elements and foot traffic, which can lead to wear and tear over time.
They can become loose, wobbly, or even rot. Your deck stairs need a refresh now and then to ensure they're safe, sturdy, and inviting.
Deck framing, or your deck's "skeleton," gives your deck its overall shape and structure. This framework is constantly exposed to the elements and weight, leading to possible damage over time.
Moisture can cause rot, and heavy usage can lead to warping or cracking. That's why your deck's framing needs regular checks and replacements to keep your outdoor haven safe, strong, and looking great.
Additional Deck Components We Replace:
The Riverview Decks Three-Step Magic
We've streamlined deck replacement into a straightforward, three-step process that ensures both efficiency and customer satisfaction.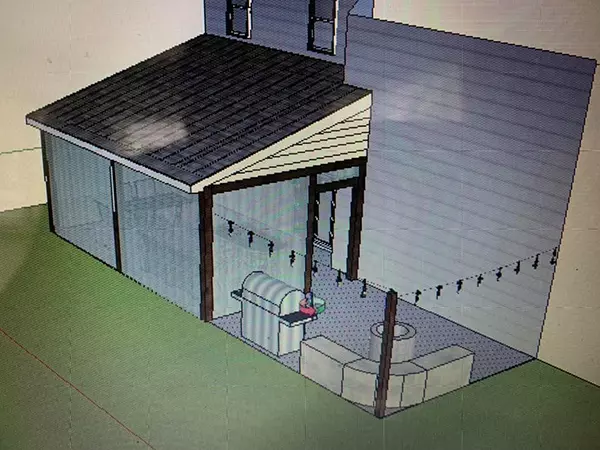 We work closely with you, understanding your vision, preferences, and lifestyle to design a deck that's uniquely yours.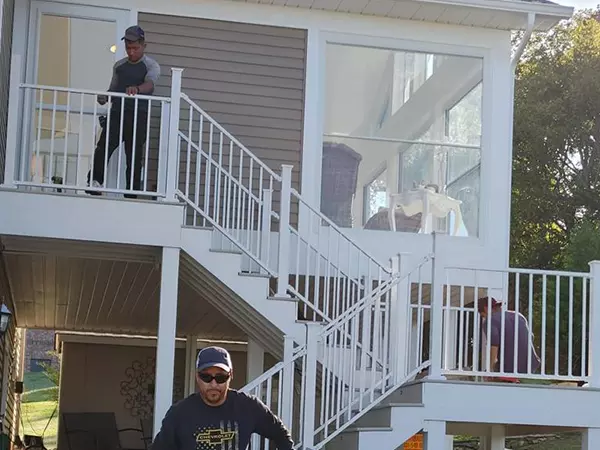 Our expert team replaces every component with precision, ensuring your deck's safety, functionality, and aesthetic appeal.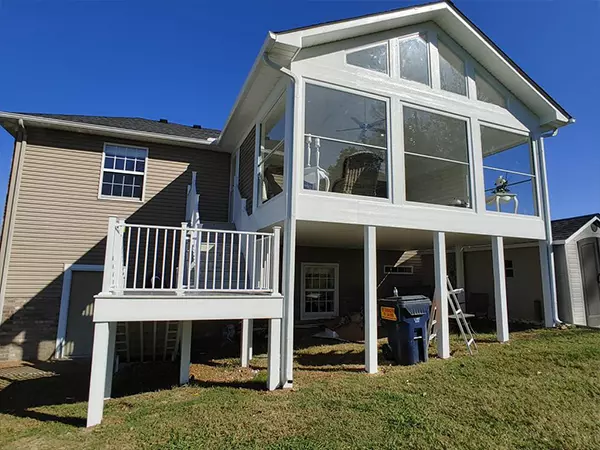 With the replacement complete, all that's left is to enjoy your transformed outdoor space, now ready for lasting memories.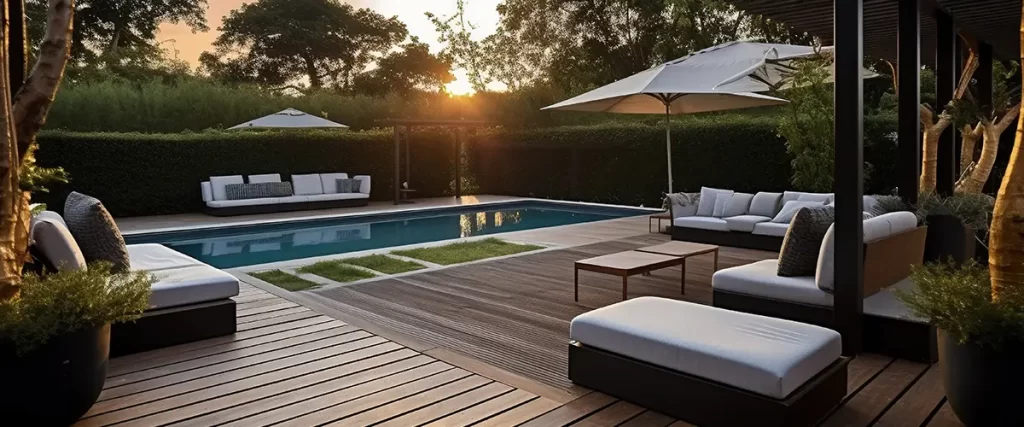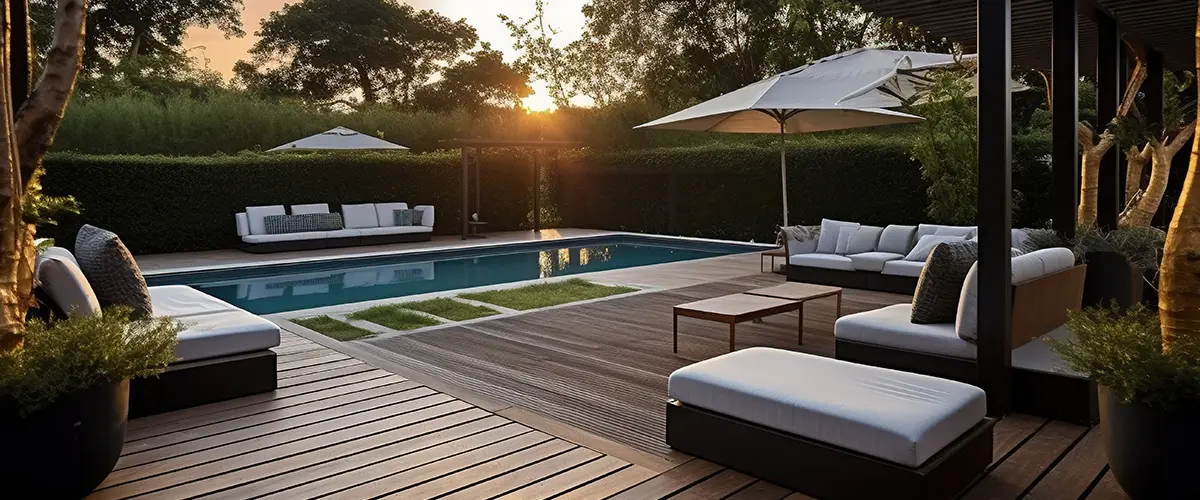 Deck Replacement In Maryville FAQs
Choose Riverview Decks, Your Reliable Partner in Deck Replacement
Riverview Decks is your go-to deck replacement specialist in Maryville, TN. We stand out for our commitment to quality, attention to detail, and exceptional customer service. With us, rest assured that your deck makeover will be as seamless and enjoyable as the countless barbecues you'll host there.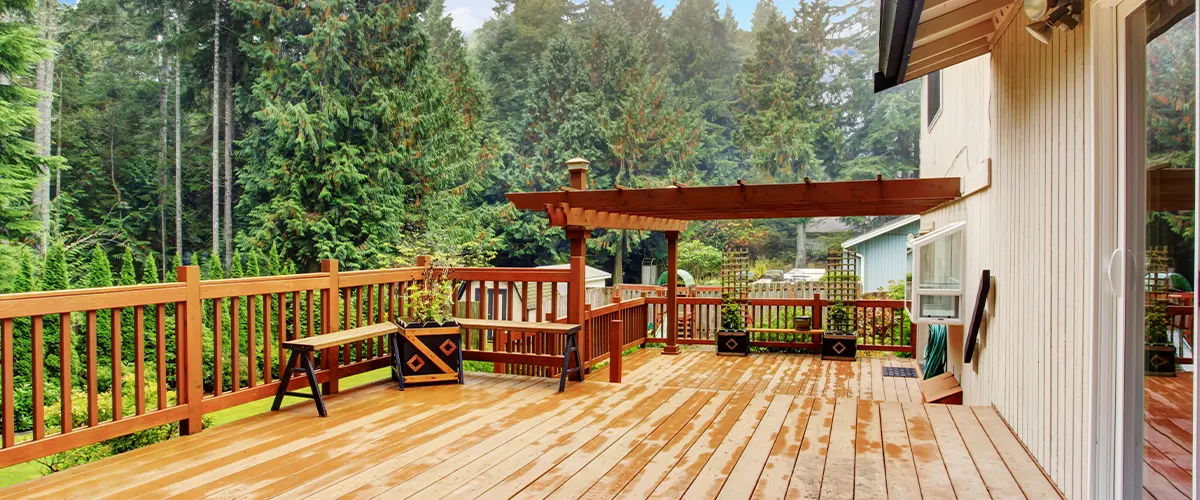 Let's Begin Your Deck Replacement Journey
If your deck is showing signs of wear or damage, don't hesitate to reach out to the experts at Riverview Decks. Our skilled team will work closely with you to design and replace your deck with precision and care
Give us a ring at (865) 801-4545, or swing by our contact page to drop us a line. We can't wait to collaborate with you and create your dream deck!