The Best Deck Replacement In Alcoa, TN
Reinforce your deck with our expert team of deck contractors.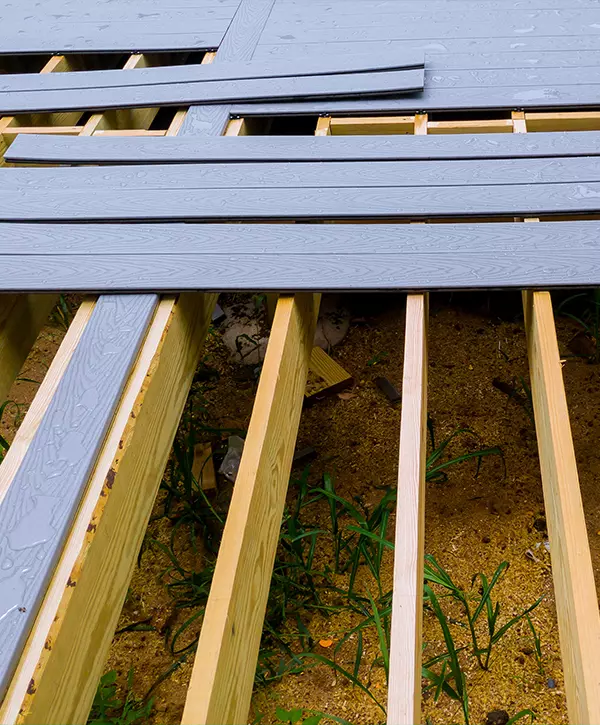 If you're considering deck replacement in Alcoa, TN, you're in the right place. At Riverview Decks, we understand that your deck isn't just an outdoor space; it's an extension of your home.
With our experience, quality materials, and commitment to customer satisfaction, we're the local choice that stands above the rest. Trust us to transform your weathered deck into a beautiful and safe outdoor living area.
Elevate Your Outdoor Living with Riverview Decks
Why choose us for deck replacement in Alcoa? Simple. We offer unparalleled craftsmanship, attention to detail, and use the best and most durable materials in the game. We treat each project as if it's our own home, ensuring a remarkable transformation that elevates your outdoor living experience.
What sets us apart:
Stay Inspired By These Transformative Deck Replacements
Discover the quality of our work through our extensive photo gallery. We've replaced numerous decks over the years, each with its own unique story. See for yourself how Riverview Decks transforms outdoor spaces into breathtaking deck experiences in Alcoa, TN.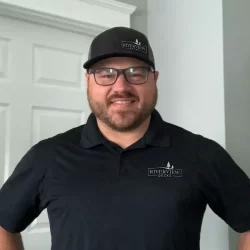 Don't let your worn-out deck hold you back from enjoying your backyard. Get in touch with us at (865) 801-4545 with any questions or to provide us your details for a free deck replacement quote. We are always here to help you create your dream outdoor living space. Experience the best deck replacement in Alcoa, TN with Riverview Decks!
Hear From Delighted Homeowners Just Like You
Don't just take our word for it – our customers' satisfaction narrates our success. Check out these heartfelt reviews from homeowners who have experienced the transformation of their decks, and embraced an enhanced outdoor lifestyle with Riverview Decks' services.
Nate and his team were professional and efficient. We were in constant communication.
I have 3 dogs that the workers were mindful of by keeping the gate closed and not leaving any nails or screws as a hazard. JC and/or Nate were here everyday to ensure quality and perfection.
There is no one else I would recommend for your deck both new or repairs. I only wish I could give more than 5 stars!
The 5 stars is reflective of the owner and of the business. Nate is a credit to his profession and works to ensure his clients are happy.
We had a horrible deck which was rotting and becoming unusable. He developed a design that we loved and was on point with all of his suggestions.
He was always promptly responsive, which we learned is difficult to find nowadays. It wasn't always smooth sailing (I guess few jobs ever are), but the end result is excellent and exactly what we wanted.
Deck Replacement Costs In Alcoa, TN
Deck replacement costs can vary based on the size, materials, and complexity of the design. On average, homeowners in Alcoa, TN, spend between $4,000 to $20,000 on a deck replacement.
Here's a quick look at some price examples:
| Deck Size (in Sq. Ft.) | Material | Price Range |
| --- | --- | --- |
| 10x12 | Wood | $2,000 - $3,000 |
| 10x12 | Composite | $3,500 - $4,500 |
| 16x20 | Wood | $5,000 - $7,500 |
| 16x20 | Composite | $8,000 - $12,000 |
*Please note that these are just estimates. The final cost may vary depending on a variety of factors, including deck design, material choices, and specific site conditions. Contact us to get a detailed, no-obligation quote for your deck replacement in Alcoa, TN.
Additional Deck Components We Replace:
There are several factors that can affect the cost of your deck replacement project:
We understand that
financing
a deck replacement can feel daunting. That's why we've partnered with Upgrade Financing to help make your dream deck a reality. Their easy and quick financing solutions are designed to work with your budget, bringing you one step closer to that perfect outdoor living space with Riverview Decks.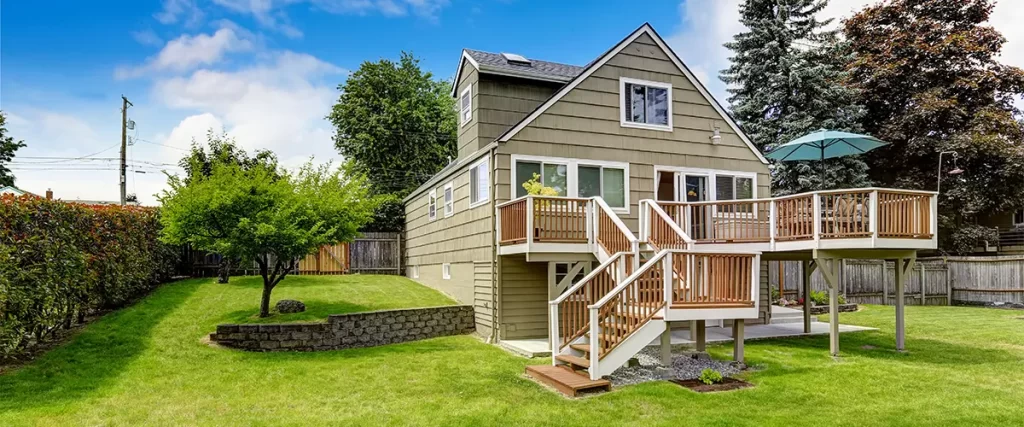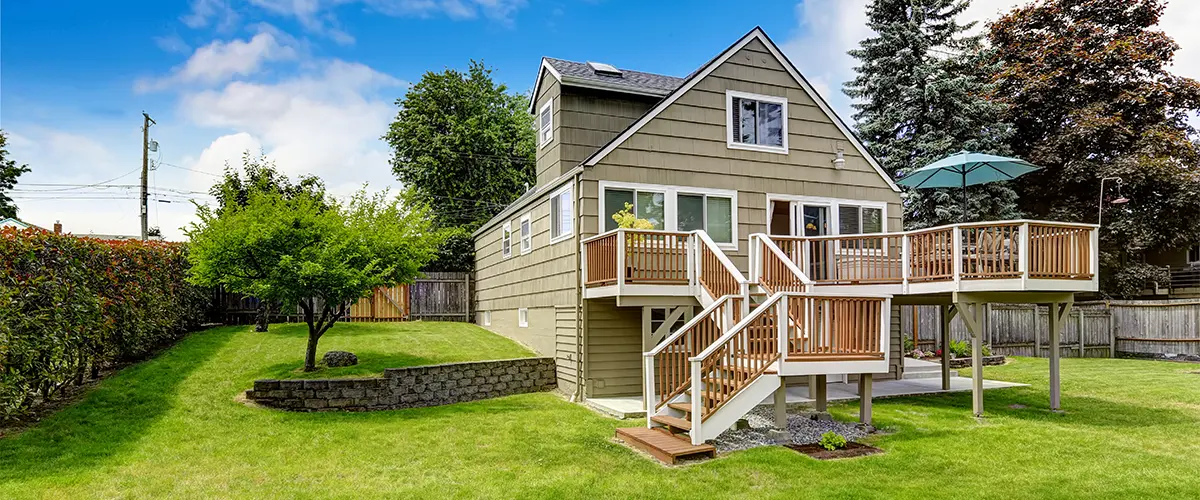 Leave Budget And Deadline Worries Behind
With us, you'll get efficient, cost-effective deck replacement solutions tailored to your budget and schedule.
Investing in deck replacement is similar to investing in an all-season vacation spot right in your backyard. It's like transforming your outdoor space into a family-friendly resort where memories are created and cherished. Just as you would invest in a vacation, investing in Riverview Decks promises a return in quality, satisfaction, and endless enjoyment.
At Riverview Decks, we deeply respect your time and your home. We're committed to meeting our deadlines, and our team ensures your space is left clean and tidy post-project. Trust us to deliver seamless deck replacement in Alcoa, TN with minimal disruption to your daily life.
Discover Our Simple, Three-Step Deck Replacement Process
Experience a seamless deck replacement journey with Riverview Decks. Our straightforward, three-step process ensures your satisfaction every step of the way.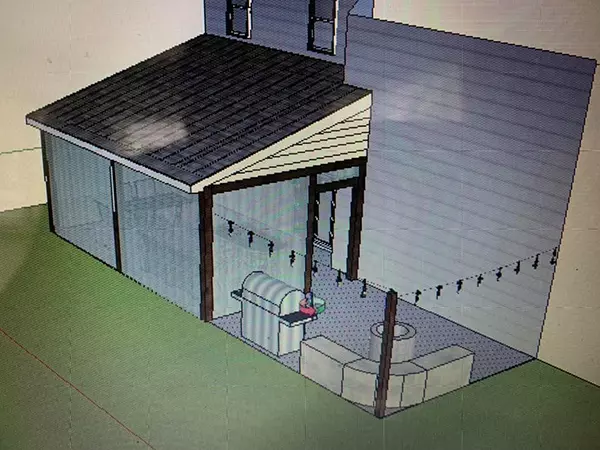 We listen to your vision, aligning our expertise with your expectations for a deck that perfectly suits your home.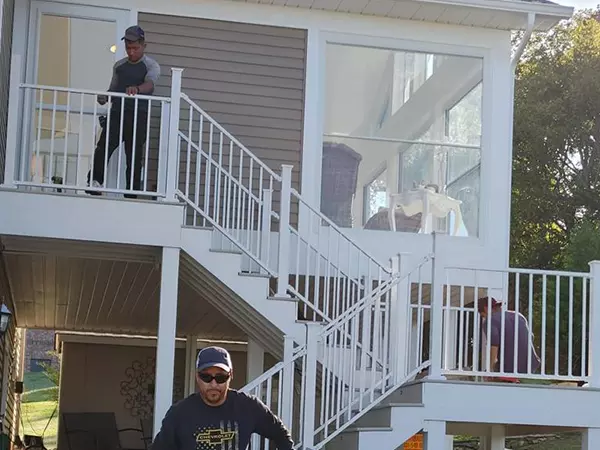 Our skilled craftsmen diligently replace your deck using top-quality materials, ensuring longevity and beauty in every project.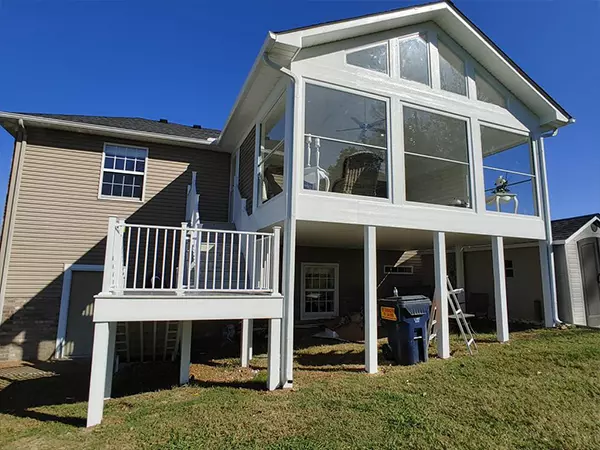 Once the deck is complete, it's time for you to relax, entertain, and create unforgettable memories in your new outdoor space.
FAQs About Deck Replacement In Alcoa, TN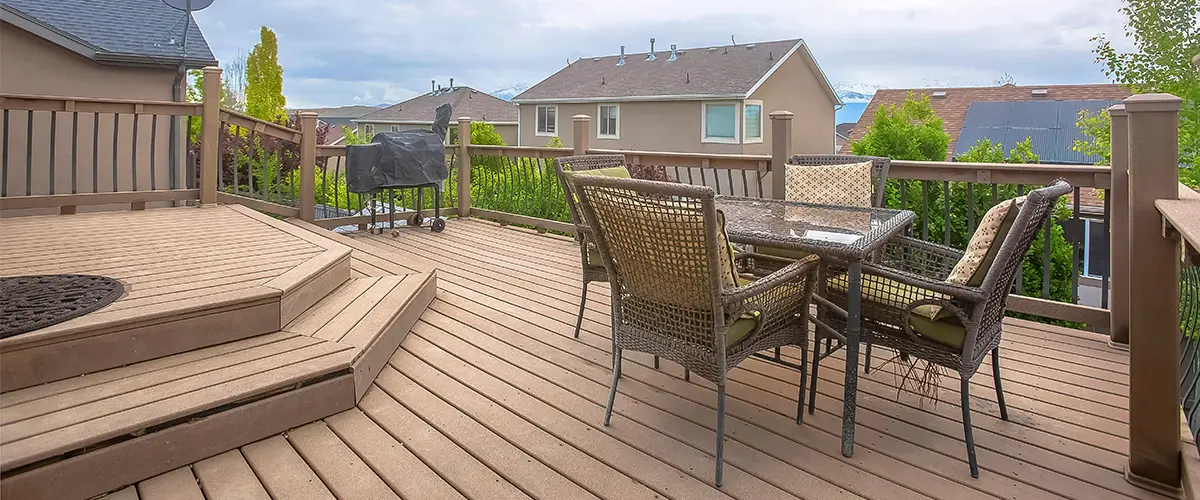 Live Your Best Life On A Safe Deck With Our Deck Replacement Services
Embarking on a deck replacement journey doesn't have to be daunting or stressful. With Riverview Decks by your side, you can rest assured knowing you're in capable and experienced hands.
Transform your outdoor living space today and experience the highest quality deck replacement in Alcoa, TN! Reach out to us at (865) 801-4545, and our team will swiftly respond to discuss your needs.
Other services you might be interested in:
Nestled in the heart of Blount County, Alcoa, TN, is a city filled with charm and southern hospitality. It's framed by the breathtaking beauty of the Great Smoky Mountains and Fort Loudoun Lake, both ideal for various outdoor activities. For history buffs, Springbrook Park with its rich industrial history, is a must-visit. The city is also home to the McGhee Tyson Airport, making it a well-connected and convenient location. From its stunning natural landscapes to its fascinating historical sites, Alcoa offers a unique blend of tranquility and adventure.