Share Cherished Memories With Your Family On Your Deck
Superior deck building services for Knoxville and more of TN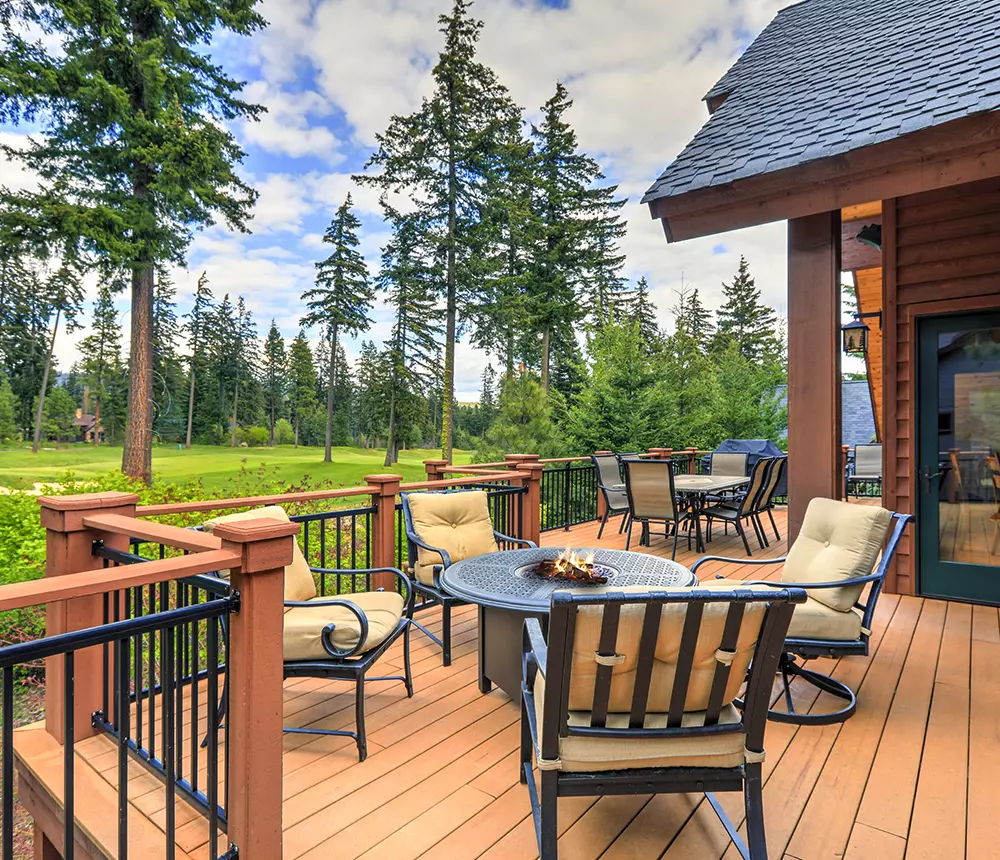 Scroll to discover options, process, and pricing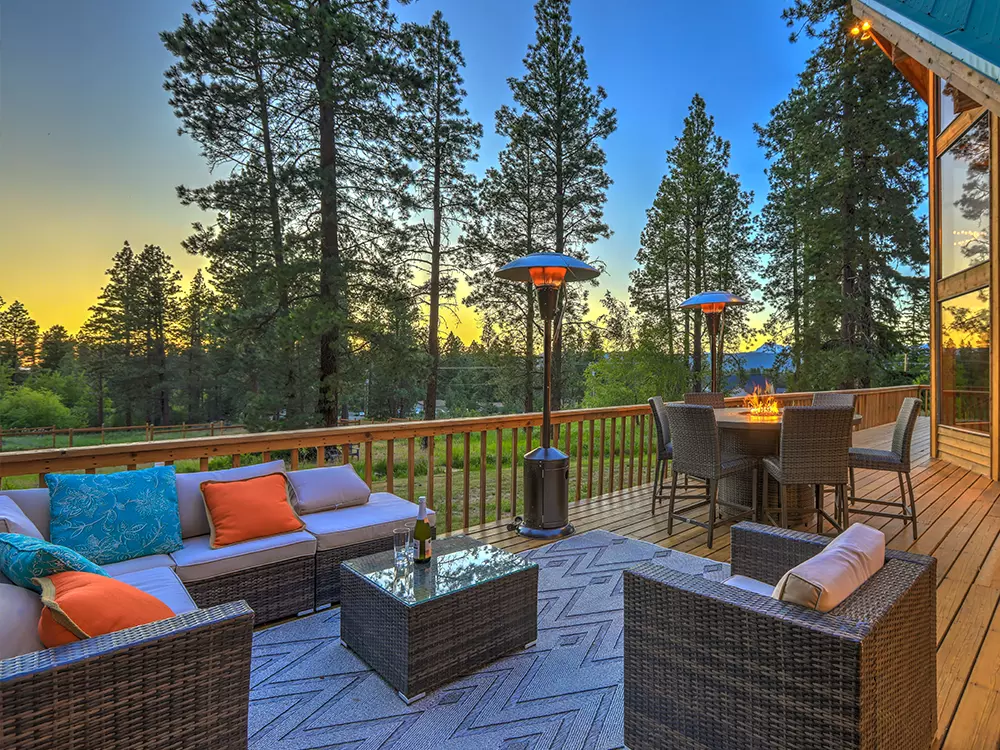 Togetherness Is What Life's All About
There's nothing as relaxing as spending quality time in the privacy and comfort of your home. And if you can get some fresh air while enjoying the sun, that's even better.
A deck creates an extra space where you and your guests can gather and entertain. It can also be a great place to get away for a moment. Whether you're watching a ball game, cooking a steak, or celebrating a family event, your deck will become everyone's favorite spot. Plus, it allows you to use your entire estate to the fullest extent.
Make the most out of your backyard with these high-end deck options:
This Is How A Deck Will Transform Your Backyard
Stay In The Know With Your Deck Project
Besides thinking about how much you're willing to spend on a deck, it's important to consider the location of your deck. If your deck faces North, for example, you may have limited hours of sun. If your deck faces East or West, you'll be getting plenty of sun, so shading structures might be a great addition.
Next, think long-term. Wooden decks cost less but require more maintenance, which means both time and money. Composite decks cost more, but they're hand-off the minute they're complete. That's why considering your material options also plays an important role.
If you're not sure where to start, give us a call, and we'll be happy to help with a consultation for your deck building project.
While a composite deck may be more expensive up-front, it's a wise investment in the long run. This is because composite decks are low-maintenance and come with 25-30 years of warranty. The only maintenance you will need to perform on a composite deck is to pressure wash it every once in awhile. A wooden deck will require periodic staining, as well as replacing warped or cracked boards and stiffening loose handrails.
The price of your deck is influenced by many factors, with size, height, and number of stairs being the most important. Decking surfaces and your choice of materials also matter a lot, as well as handrail options or other features you'd like to add.
The time it takes to build a deck depends on the complexity of your project. A standard, 12×12 lumber deck, takes around three days to complete. If your deck is more complex, with features such as double-inset borders, post and column wrapping, deck skirting, or other custom options, the timeframe will increase. We'll work with you to create a detailed schedule for your project.
Yes, the state of Tennessee requires a permit for any work done to your home that implies an exit, such as a deck, a patio, or a stoop. The Riverview Decks team will take care of filing for and getting your permits wherever necessary. City inspectors will check every milestone of the project.
Our 5-year workmanship warranty guarantees that your deck will be well-built and look great for years to come. In addition, our limited-to-lifetime warranty on manufacturer materials ensures that your deck will stay in great condition for as long as you own it.
A Pricing Guideline For Your Deck Building Project
Before
After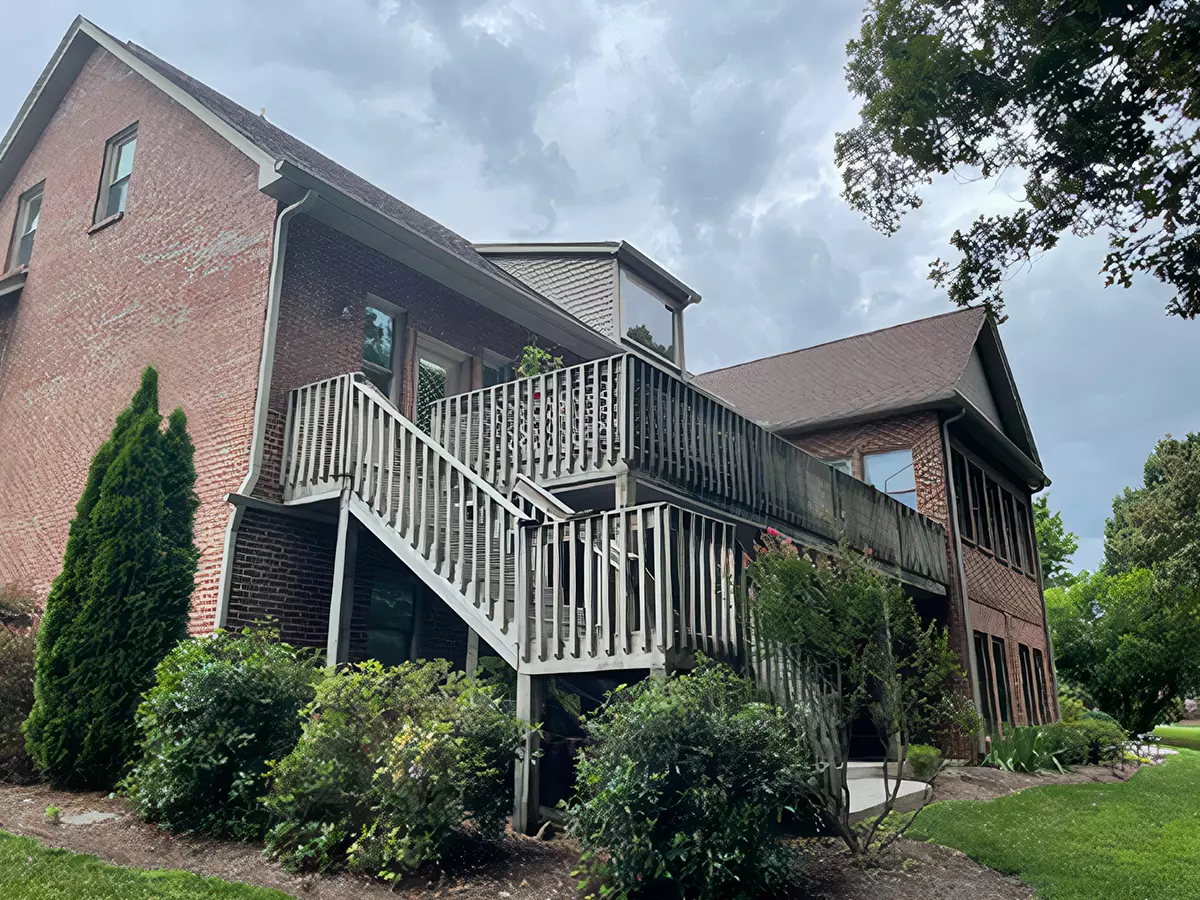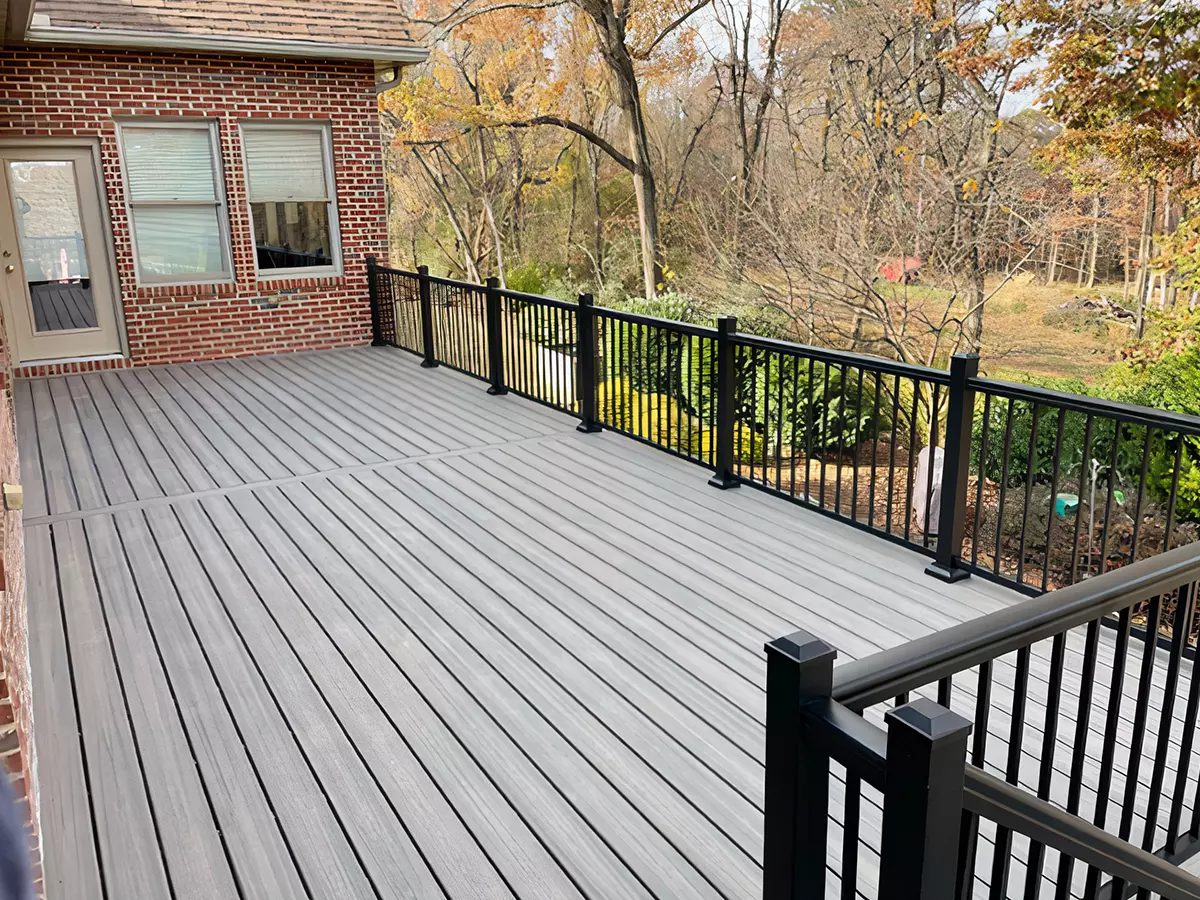 Full Composite Encapsulated Deck
This 12'x34' deck building project included:
The project was quoted at $89,000, where the most expensive item was the Underdeck Oasis, coming in at $15,000.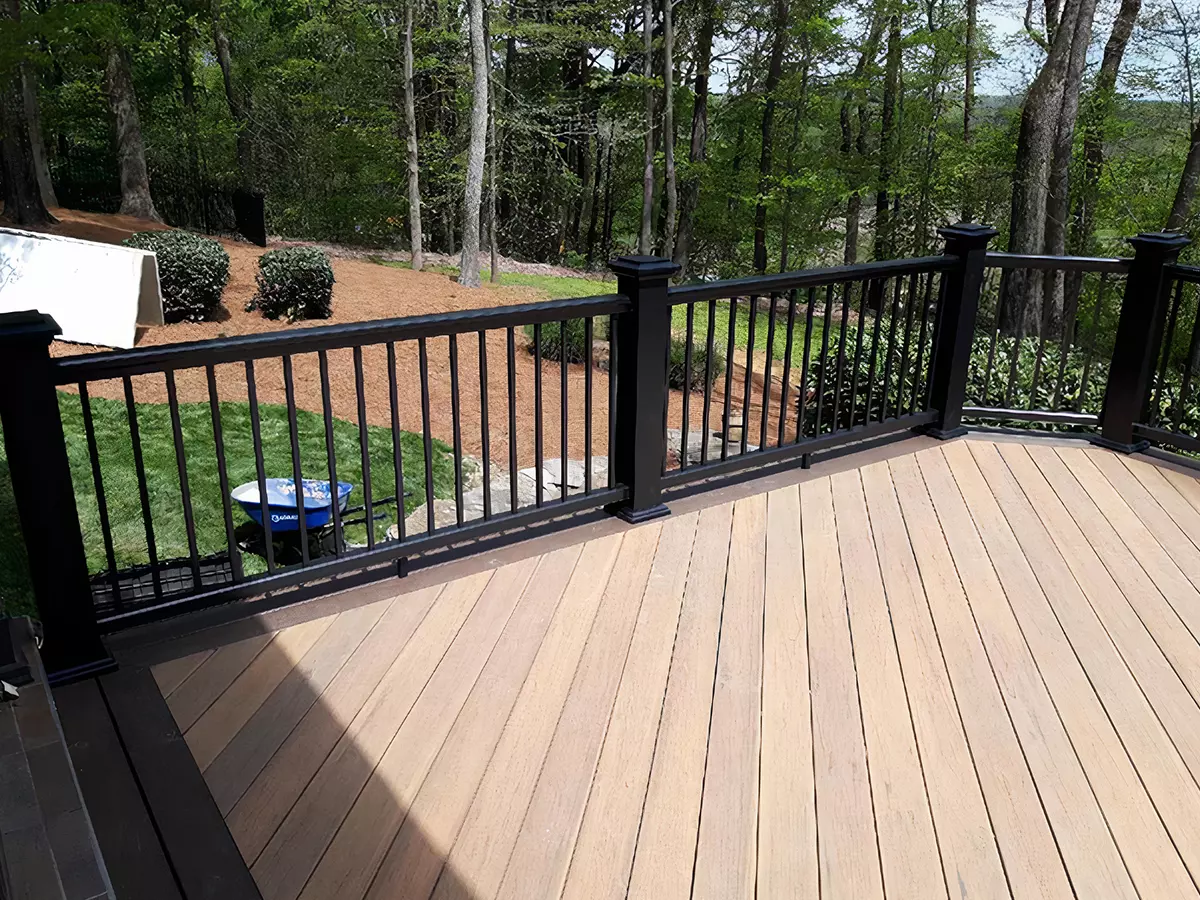 Two-Tone Composite Deck In Loudon
This 18'x18' composite deck project included:
The project was quoted at $68,500, where the most expensive items were the aluminum powder-coated handrails.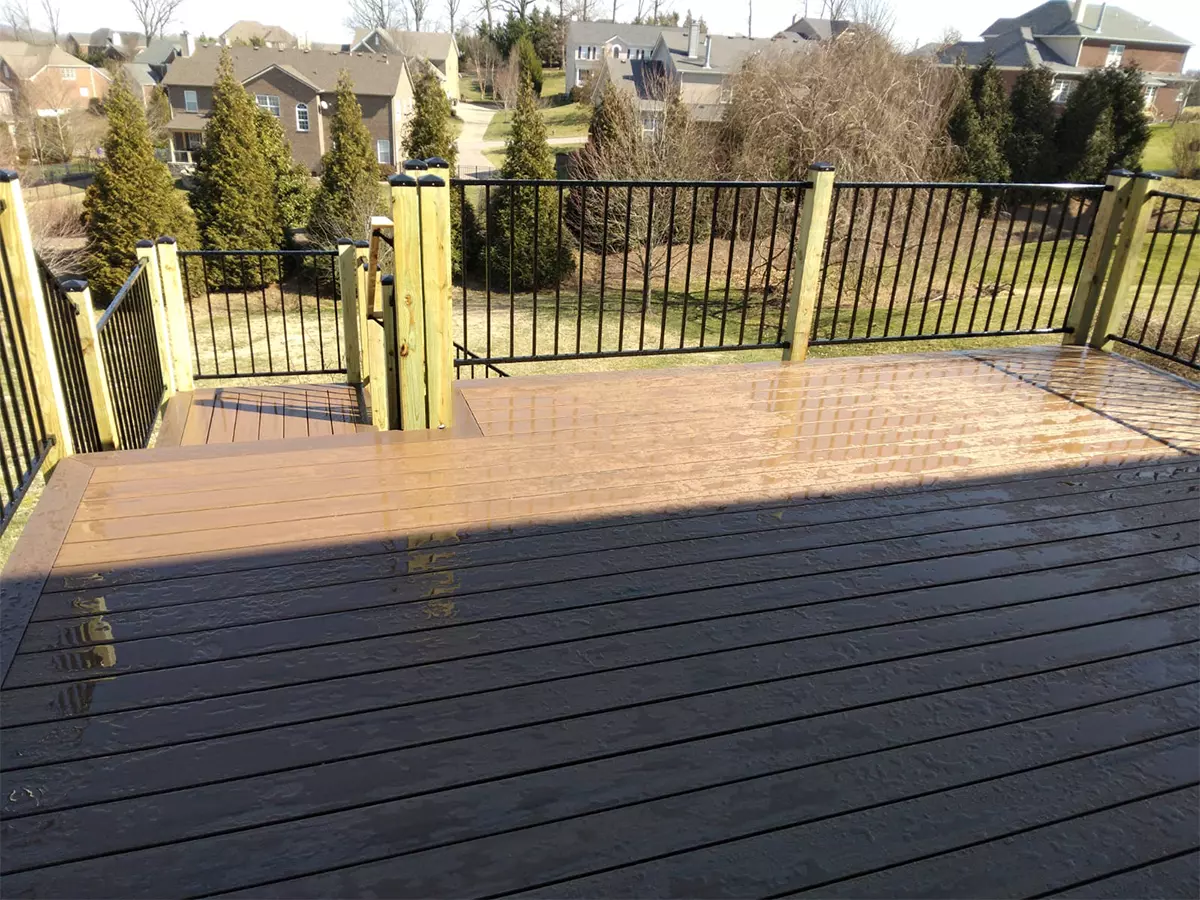 Trex Basics Deck in Farragut
This 12'x18' composite deck build in TN included:
The project was quoted at $48,950, where the most expensive item was the grand stairwell, coming in at $13,650.
A Transparent And Worry-Free Deck Building Process
Our promise of excellence will continue from our first interaction through to the completion of your project. A clear plan and transparent approach ensure that we understand your vision and can execute it exactly as you want it.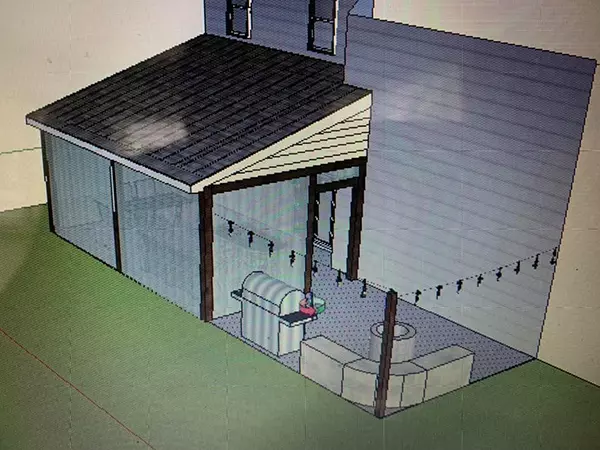 We help you define your vision for your deck.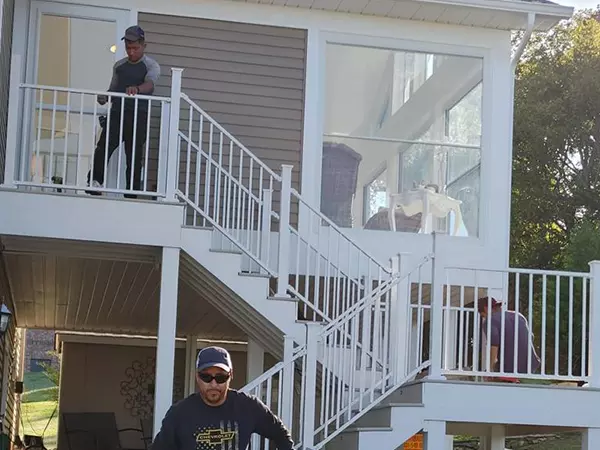 We build your dream deck to perfection.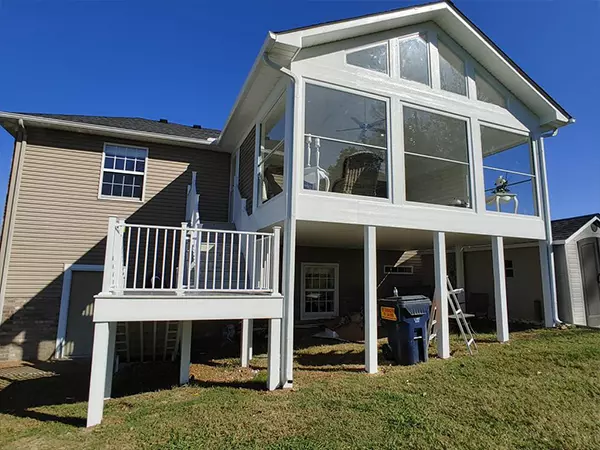 Spend time with your family on your new deck.
Riverview Decks meets Google's rigorous standards of trust and reliability and is a Google Guaranteed business. We passed extensive screening processes and verification for deck building. We're also a certified Dekorators professional, and a member of essential deck building associations like NADRA, HBAGK, and NAHB.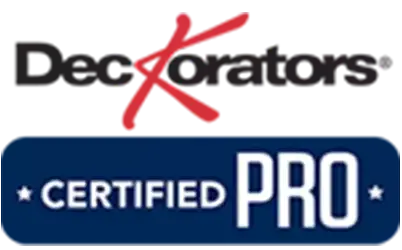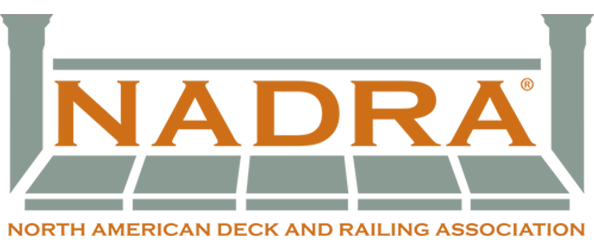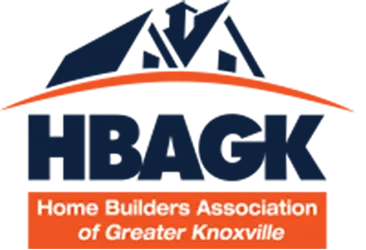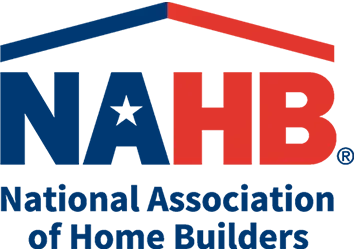 With You Every Step Of The Way
Here's What Previous Homeowners Say
Here's what your neighbors say about working with a top-tier deck builder in Knoxville, TN, and surroundings!
We had a fantastic experience with Nate, Jose and his team! They were efficient and professional. The communication was impeccable. 
I was updated every step of the way and always got a timely response when I had a question. They reminded me of a popular chain restaurant that we all know and love with their professionalism and polish. Seriously, they are a step above the rest. 
Even the county inspector kept complimenting their craftsmanship. My deck looks amazing! We will be using them for many future projects for sure.
The 5 stars is reflective of the owner and of the business. Nate is a credit to his profession and works to ensure his clients are happy. 
We had a horrible deck which was rotting and becoming unusable. He developed a design that we loved and was on point with all of his suggestions. 
He was always promptly responsive, which we learned is difficult to find nowadays. It wasn't always smooth sailing (I guess few jobs ever are), but the end result is excellent and exactly what we wanted.
A new Way Of Having Fun Is Within Your reach
When you choose to work with us, you can expect:
We pair superior materials with great attention to detail to deliver you a deck that stands the test of time.
17+ years of project management & operations experience guarantee you don't have to worry about a thing. 
We're homeowners just like you, so we treat your project as if it was our own home. 
Enrich Your Home And Your Life With A Deck Tailored To You
Your entire family will love spending time on your new deck.