The Best Deck Repair Companies in Lenoir City
Interested in starting your deck repair project in Lenoir City? This guide will walk you through the best companies in the area!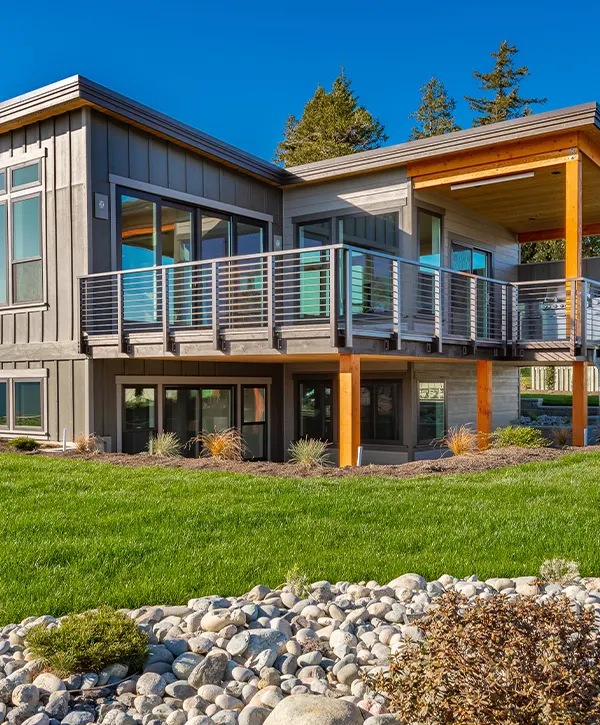 Lenoir City has several companies that provide deck repair services, but Riverview Decks stands out for its commitment to revolutionizing the deck-building sector and altering how people view contractors. We strive to offer a reliable and effective service that exceeds our customers' expectations. Rest assured that we will construct a stunning deck to make a lasting impact.
To assist you in selecting a suitable contractor for your deck-building needs, we have compiled a list of three highly recommended companies in Lenoir City. These companies specialize in deck repair and are capable of delivering exceptional outcomes.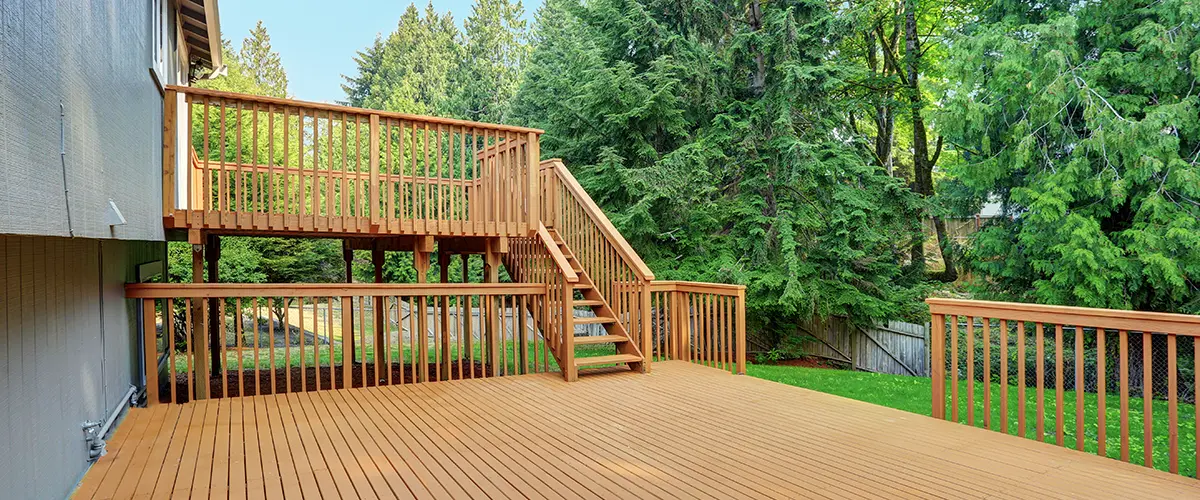 Starting With Riverview Decks
Riverview Decks specializes in constructing high-quality decks that are both safe and functional. We understand the significance of building a deck that has aesthetic appeal and adds value to your property.
Our team is dedicated to using premium materials and providing superior workmanship to ensure your deck stays sturdy and attractive over time.
We offer quick and reliable services to ensure your recently remodeled deck is ready on time. Additionally, we provide high-quality materials at a better price than our competitors. If you select us for your home improvement necessities, we assure you that you will be completely satisfied.
Check out our deck building offer right now! Get the best deal for your deck construction project and enjoy a smooth process with no setbacks.
Lenoir City Homeowners Love Their Decks!
Our former 2nd story deck may have been up to code in the past, but between age, weather and carpenter bees we needed to replace it. 
Nate and his crew replaced the formerly code allowable 4×4 posts with 6×6 posts, joists were maybe double in number, the wooden pickets replaced by rods that almost become invisible when looking out into the backyard. 
The flooring is Trex with a decorative edge that frames the floor as well as on the stair treads. We were surprised at how fast the Trex dries after torrential rain and how comfortable it is under a bare foot.
We aren't novices at carpentry and woodworking, but we were impressed with the crew's workmanship, precision of the cuts and their eye for detail; not to mention their almost non-stop work during hot, humid days. 
Nate, the crew, and even the supply delivery people were very professional, personable, respectful and punctual – clearly a well-organized company. Thank you, Nate, and thank you to your carpenters!
Minix Builders is a family-owned business that provides construction, remodeling, and repair services with customized high-quality craftsmanship to meet your specific needs. They prioritize your satisfaction by providing personalized services and maximizing the value you receive.
Minix Builders has lower overhead costs compared to larger remodeling companies. This means that more of your investment can be used for the actual work. In addition, having lower overhead costs gives Minix Builders more flexibility than larger firms.
Minix Builders is a team with extensive experience and knowledge in providing a variety of home improvement services. These services comprise complete renovations of kitchens and bathrooms, construction of decks and patios customized to your preferences, and fixing or replacing laminate, tile, and wood floors. Additionally, they specialize in installing drywall.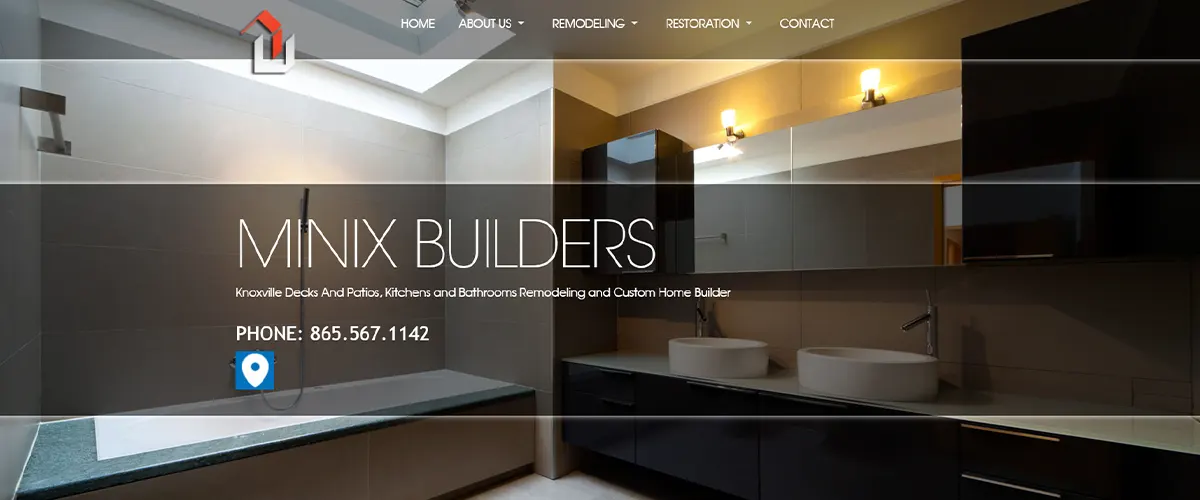 Minix Builders did an amazingly beautiful job completing my kitchen renovation! There were many unique challenges and time consuming details, which they handled competently and with great quality and craftsmanship. Matthew and his team pay attention to the details, and got the job done efficiently and cost-effectively, which was so important to me, and I am incredibly grateful! Would definitely use their services again, and highly recommend them!
Jaccard Construction is a family business that understands the significance of your home. They complete their work proficiently and prioritize your ease. They undertake limited projects simultaneously, allowing them to concentrate on providing excellent craftsmanship for your work. Additionally, they possess their equipment, so you won't have to bear any additional costs or unnecessary wait times.
Jeff, the current owner, began building as a teenager but later worked for UPS before returning to his passion. He values hard work and can often be found working alongside his team on the job site.
Since he was 17, Joey has been working full-time with his father. He has gained expertise in multiple fields, like digging foundations, framing, interior trim work, and custom carpentry. Being a business owner, Joey is truly passionate about construction.
They offer homeowners in Tennessee home improvement projects that are organized, under budget, and stress-free, making sure they get what they deserve.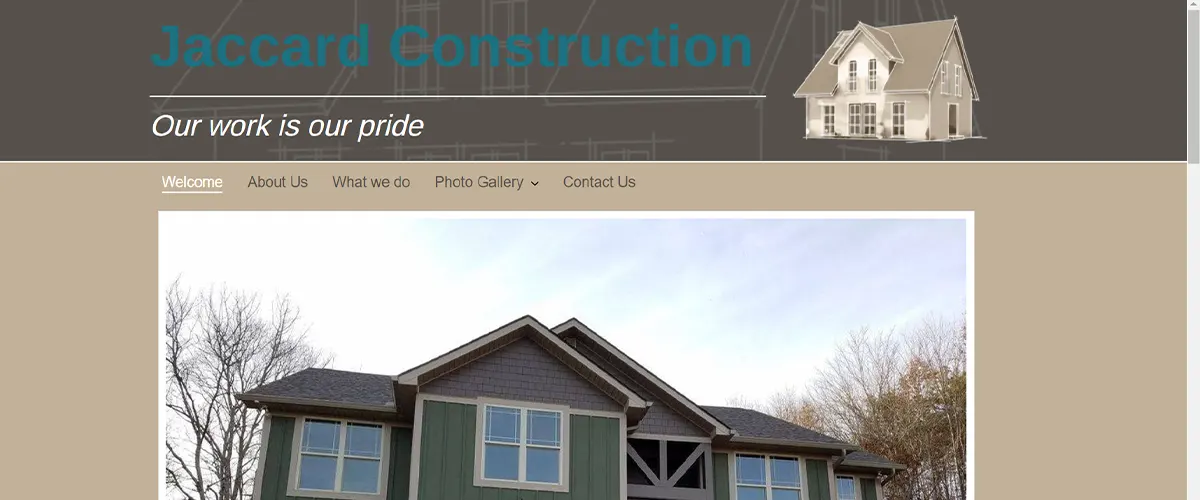 Jaccard Construction doeswonderful work. They remodeled a bathroom in our previous home, taking it from ugly 1960s to a beautiful modern loom with lots of storage and a custom cabinet to accommodate an additional sink. They were instrumental in gutting and updating our current home and also doing some land contouring and French drain work to correct a drainage issue from a neighboring home. This company can do it all and they do good work at a fair price.
Ensure Your Money Is Well-Invested With Riverview Decks
We can help you bring your decking ideas to life without any complications and at a reasonable cost. Our detailed list of materials ensures that every penny spent contributes towards realizing your vision. Just imagine seeing the outstanding results after putting in so much effort – we look forward to joining you on this journey!
With us, you'll get:
Get The Best Deck Repair In Lenoir City Today!