Hideaway Partitions In Knoxville, Maryville, Farragut, And More Of TN
Enjoy more outdoor privacy with hideaway partitions designed for your deck.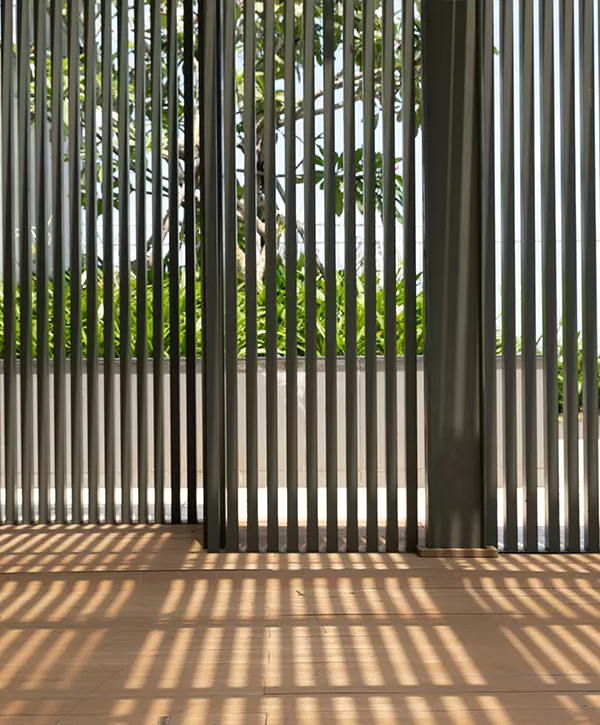 Hideaway partitions on a deck are innovative solutions that offer privacy without sacrificing aesthetic appeal.
They are retractable screens that can be effortlessly tucked away when not in use, providing an adaptable space for any occasion.
Choosing Riverview Decks for your hideaway partition needs in Knoxville, TN, and surrounding areas like Maryville and Farragut, guarantees exceptional quality and service.
We understand that each client's needs are unique, and we aim to create custom solutions that enhance your outdoor living experience.
Benefits Of Hideaway Partitions
Hideaway partitions are a game changer for those seeking versatility, privacy, and style in their outdoor spaces. Ideal for decks, these partitions not only provide a sense of seclusion but also add an element of sophistication to your exteriors.
One of the best things about a hideaway partition is the privacy it provides. It's like having your own little bubble on the deck, where you can chill, have a meal, or hang out with friends without worrying about prying eyes.
Having a privacy partition for your deck allows you to enjoy the space more comfortably. It creates a sense of seclusion and relaxation, shielding you from prying eyes. This is especially valuable if you live in a densely populated area.
Hideaway partitions can really spruce up your deck, adding some visual interest and beauty. With a wide range of designs, materials, and finishes to choose from, you can find one that perfectly complements your deck's style and gives it that extra touch of charm.
Depending on the design and material, these partitions can also act as windbreaks or provide shade, making your deck more enjoyable on windy or sunny days. You can truly make the most of your outdoor space!
In busy places like cities, a hideaway partition can be a game-changer! It helps keep the noise at bay, creating a chill and serene outdoor space for you to unwind and have a nice chat.
If your deck has a view of something unsightly, like a neighboring property with clutter or an eyesore, no worries! You can simply use a partition to block that view and focus on enjoying the more appealing aspects of your outdoor space.
Hideaway partitions can be made from all sorts of materials like wood, vinyl, metal, bamboo, or even composite materials. You can find them in different styles and customize them to suit your preferences and needs.
A nicely designed and eye-catching hideaway partition can really boost the overall charm of your property, possibly even increasing its market value.
You can also use these partitions to divide various areas of your deck, creating separate zones for dining, lounging, or any other activities you have in mind.
Apart from providing privacy, hideaway partitions can add an extra layer of security by restricting access to your deck. This can come in handy, especially if you have little ones or furry friends running around!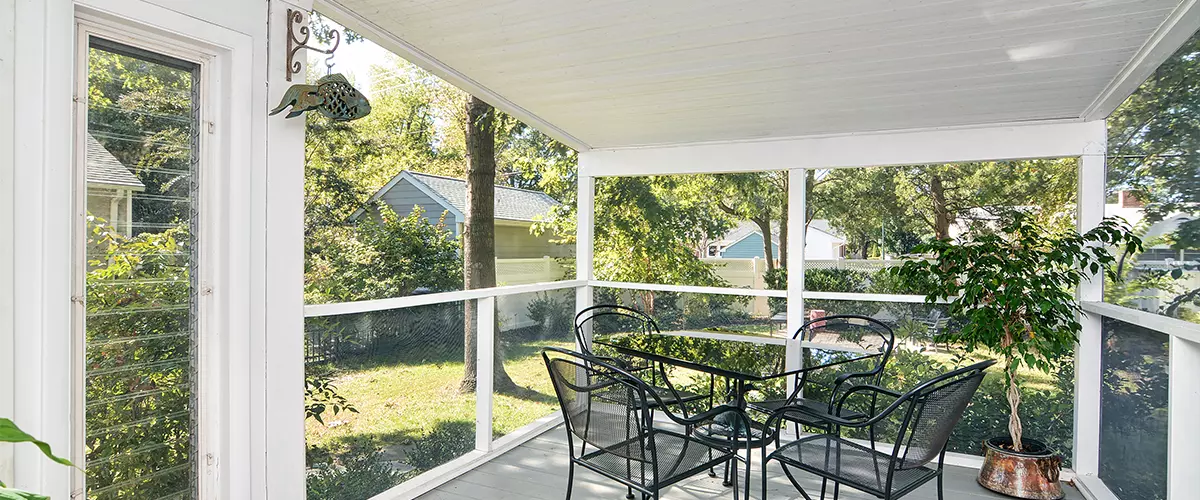 At Riverview Decks, we are ready to bring your deck dreams to life. Contact us today for top-notch hideaway partition solutions and exceptional deck-building services in Knoxville, Maryville, Farragut, and other areas in TN.
Building Decks That Keep Knoxville Homeowners Happy
Read on for testimonials from satisfied customers who have transformed their outdoor living spaces with our high-quality hideaway partitions and personalized deck-building services.
Lakeview has done several projects for us. They specialize in higher end homes but their prices do not reflect that but their quality does. Highly recommend.
Nate was Professional and easy to work with. There were some changes to the remodel which Nate was happy to amend. We became quite good friends and I would highly recommend.
Common Objections to Obtaining Hideaway Partitions
While hideaway partitions have numerous benefits, some individuals may still have reservations about installing them. Here are common objections along with potential counterpoints:
Some may believe that installing hideaway partitions is an unnecessary expense. However, considering the added privacy, aesthetic enhancement, and potential increase in property value, it can be viewed as an investment.
People may be deterred by the perceived maintenance demands of hideaway partitions. But many modern materials used for these installations are low-maintenance and designed to withstand various weather conditions.
Some may think that partitions will disrupt the open and natural feel of their outdoor space. However, hideaway partitions are retractable and can be designed to blend seamlessly with the deck's existing style.
The thought of a complicated installation process can be intimidating. However, with a professional service like Riverview Decks handling the process, you can expect a smooth, hassle-free experience.
Those with smaller deck spaces may assume that hideaway partitions will consume too much space. In reality, these partitions can be tailored to fit any space, large or small, and actually enhance the usability of the area.
Some may worry that partitions will block their view. But hideaway partitions are retractable, meaning you can enjoy your view when you want and have privacy when you need it.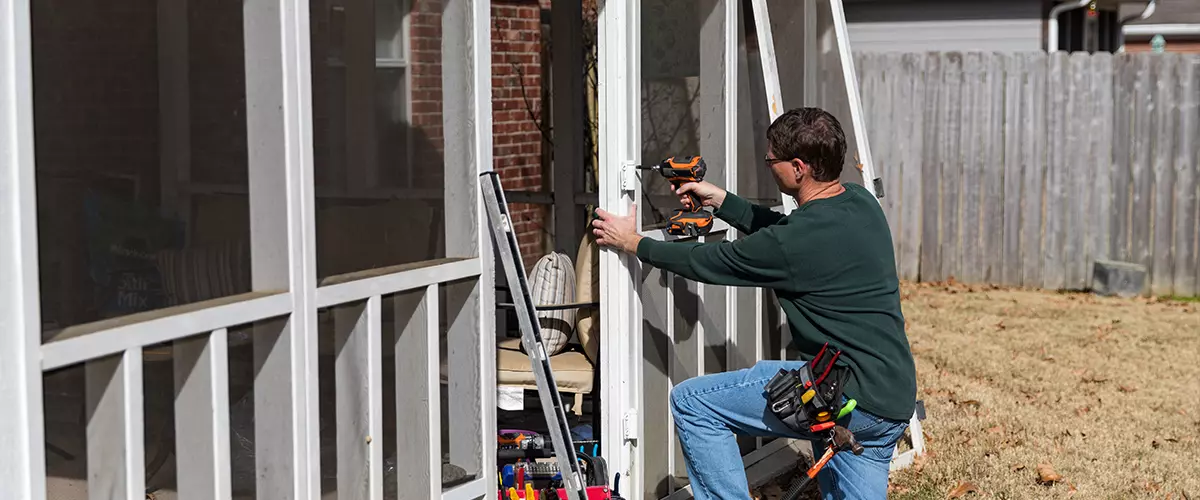 Ready to elevate your outdoor space with a stunning deck and hideaway partition? Get in touch with Riverview Decks today! Our expert team is standing by to help you transform your exterior into a sophisticated, private oasis.
The size of hideaway screens or partitions can be customized to suit your specific needs and preferences. At Riverview Decks, we offer a wide range of sizes, ensuring that your partition perfectly fits your deck, regardless of its dimensions.
Our team of professionals will assist you in determining the most suitable size for your space, taking into consideration factors such as the deck's layout, your privacy needs, and aesthetic preferences.
You can install a hideaway partition in any area of your deck where you require privacy or a barrier. Some popular positions include the sides facing the street or a neighboring property. You can place a partition to separate different functional areas of your deck.
Installing a hideaway partition typically involves the use of various tools. However, these might vary depending on the particular features of the partition you choose. Generally, you would need a beam level to ensure your partition is straight, a tape measure to determine the correct placement and length of the partition, and a drill to secure the brackets.
Thick gloves are recommended for your protection during the project. It is worth noting that all the components, including the brackets, screws and other mounting hardware, come hidden within the hideaway partition's casing. This not only ensures a clean aesthetic but also protects the components from the elements, enhancing the longevity of the partition.
It's always advisable to consult a professional to ensure the correct installation if you're not comfortable with DIY projects.
Experience the Best of Outdoor Living with Riverview Decks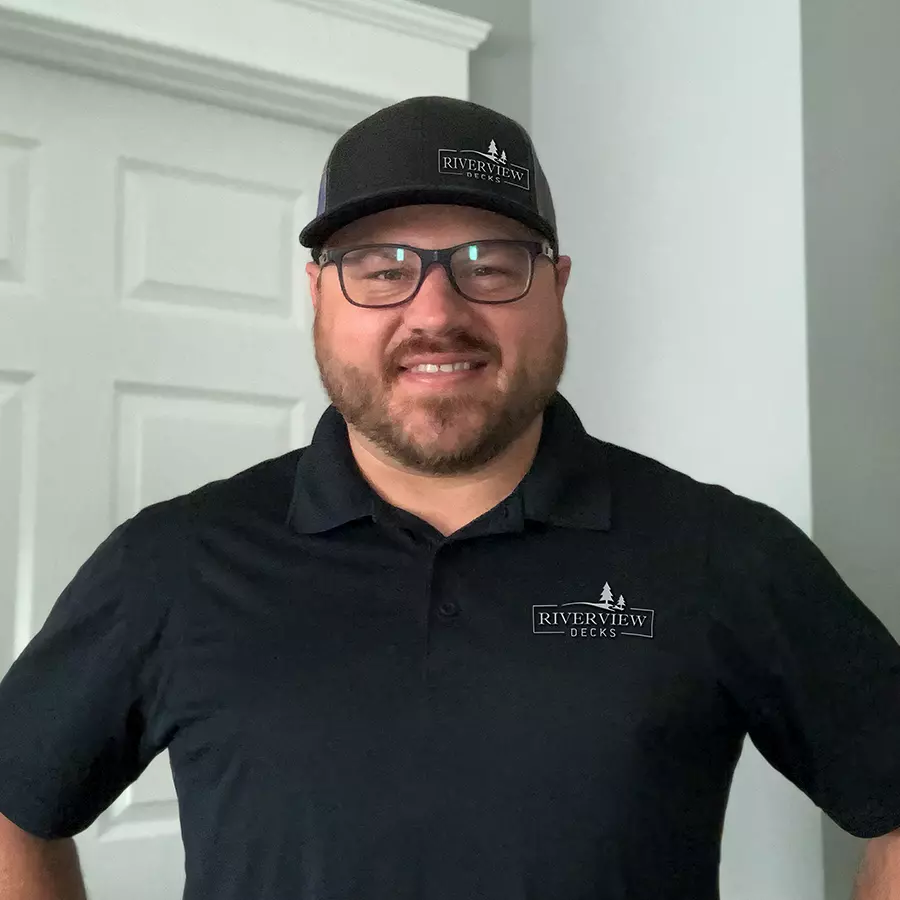 At Riverview Decks, we offer professional installation services and a variety of customizable options to ensure your hideaway partition fits seamlessly with your outdoor space.
Elevate your deck experience and enjoy the comfort of privacy with our top-quality hideaway partitions.
Don't hesitate to contact us for more information or to start your deck transformation today.