The Best Deck Repair Companies in Loudon, TN
Interested in starting your deck repair project in Loudon, TN? This guide will walk you through the best companies in the area!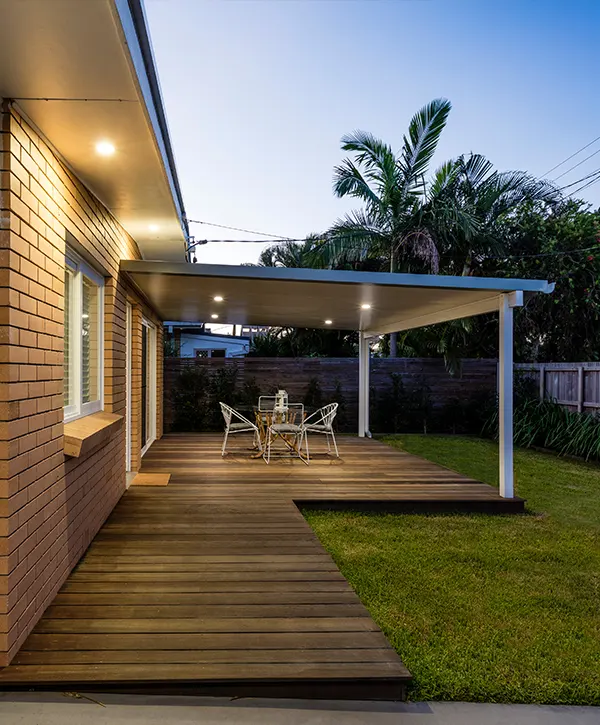 Many companies in Loudon offer deck-repair services. However, Riverview Decks is unique because they want to change the deck-building industry and people's perceptions of contractors.
We aim to provide you with a dependable and efficient service that exceeds your expectations. You can have confidence in us to build a beautiful deck that will leave a lasting impression.
To assist you in selecting the ideal contractor for your deck repair project in Loudon, we've compiled a list of three top-rated companies with expertise in deck repair and a track record of delivering exceptional outcomes.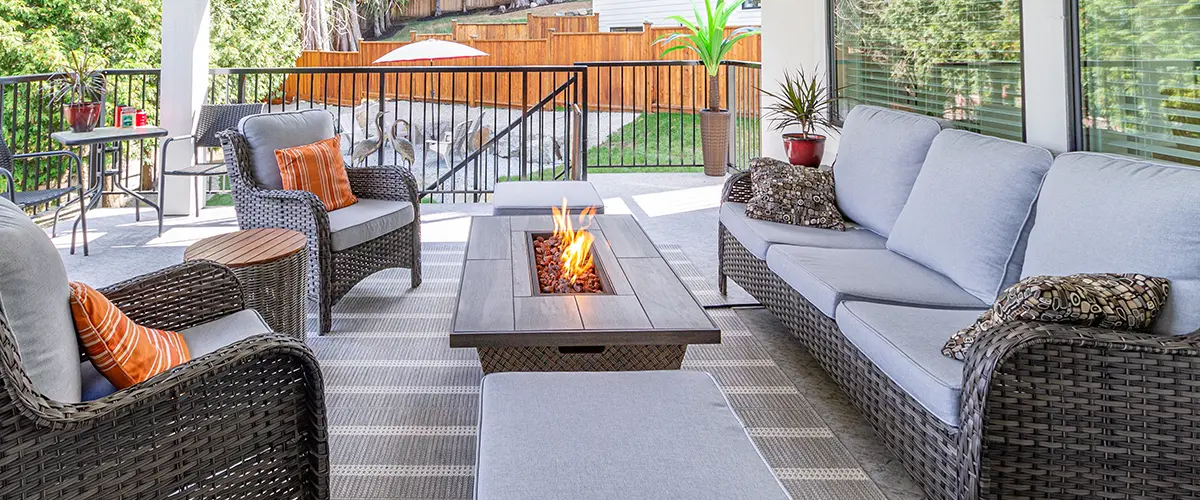 Starting With Riverview Decks
At Riverview Decks, we specialize in building and repairing decks that are both aesthetically pleasing and safe. We prioritize meeting your functional needs and investment goals when constructing your deck.
Our team will use top-grade materials and employ excellent craftsmanship to provide you with a long-lasting and visually attractive deck.
Our company provides speedy and dependable services for your old deck. We use only high-grade materials, and our prices are unbeatable compared to other companies. Selecting our team for your deck repair needs will guarantee your contentment.
Check out our deck repair offer right now! Get the best deal for your deck construction project and enjoy a smooth process with no setbacks.
Loudon Homeowners Love Their Decks!
Our former 2nd story deck may have been up to code in the past, but between age, weather and carpenter bees we needed to replace it. 
Nate and his crew replaced the formerly code allowable 4×4 posts with 6×6 posts, joists were maybe double in number, the wooden pickets replaced by rods that almost become invisible when looking out into the backyard. 
The flooring is Trex with a decorative edge that frames the floor as well as on the stair treads. We were surprised at how fast the Trex dries after torrential rain and how comfortable it is under a bare foot.
We aren't novices at carpentry and woodworking, but we were impressed with the crew's workmanship, precision of the cuts and their eye for detail; not to mention their almost non-stop work during hot, humid days. 
Nate, the crew, and even the supply delivery people were very professional, personable, respectful and punctual – clearly a well-organized company. Thank you, Nate, and thank you to your carpenters!
At Minix Builders, you can receive construction, remodeling, and repair services that are customized and of high-quality craftsmanship. It is a family-owned business that prioritizes your satisfaction by providing personalized services to meet your specific needs.
By choosing Minix Builders for your remodeling project, you can allocate a larger portion of your investment towards the actual work because our overhead costs are lower than those of larger remodeling companies. Our smaller size also allows us to provide greater flexibility in our services.
Minix Builders specializes in home improvement services including kitchen and bathroom renovations, custom patio and deck construction, laminate, tile, and wood floor repairs and replacements, and drywall installation.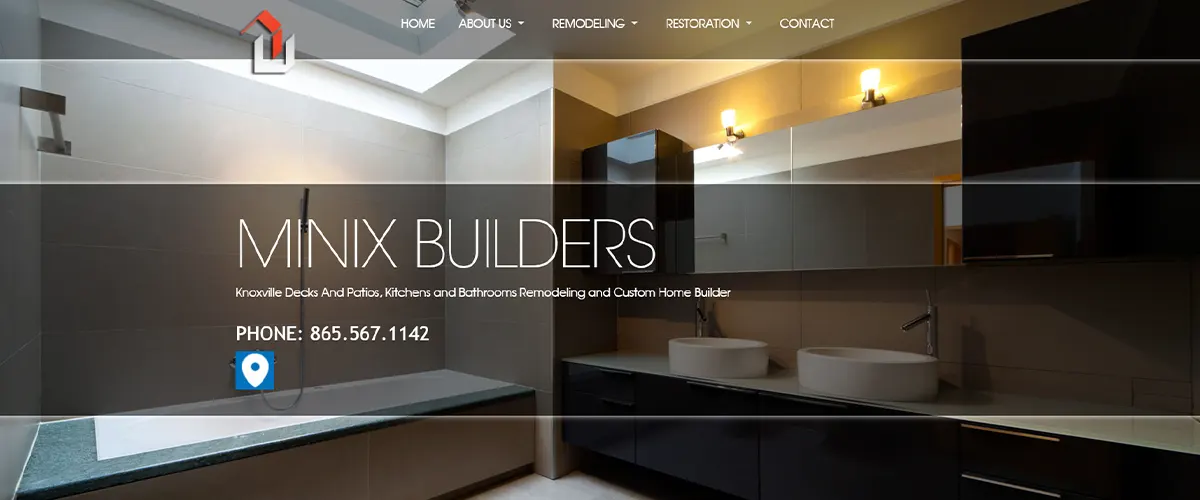 Minix Builders did an amazingly beautiful job completing my kitchen renovation! There were many unique challenges and time consuming details, which they handled competently and with great quality and craftsmanship. Matthew and his team pay attention to the details, and got the job done efficiently and cost-effectively, which was so important to me, and I am incredibly grateful! Would definitely use their services again, and highly recommend them!
Smoky Mountain Deck Builders LLC
If you need a custom deck that is both strong and top-notch, consider reaching out to Smoky Mountain Deck Builders in Tennessee. They make use of Trex items to guarantee the deck's endurance. Nick, who has more than a decade of experience, is the one responsible for crafting and setting up these decks for their customers.
Smoky Mountain Deck Builders LLC's spokesperson, Nick, has extensive experience working for leading deck companies in the southeastern United States. He has constructed several decks and screen rooms while carefully following all local and international building regulations. Nick is known for his dependability and passion for his work.
.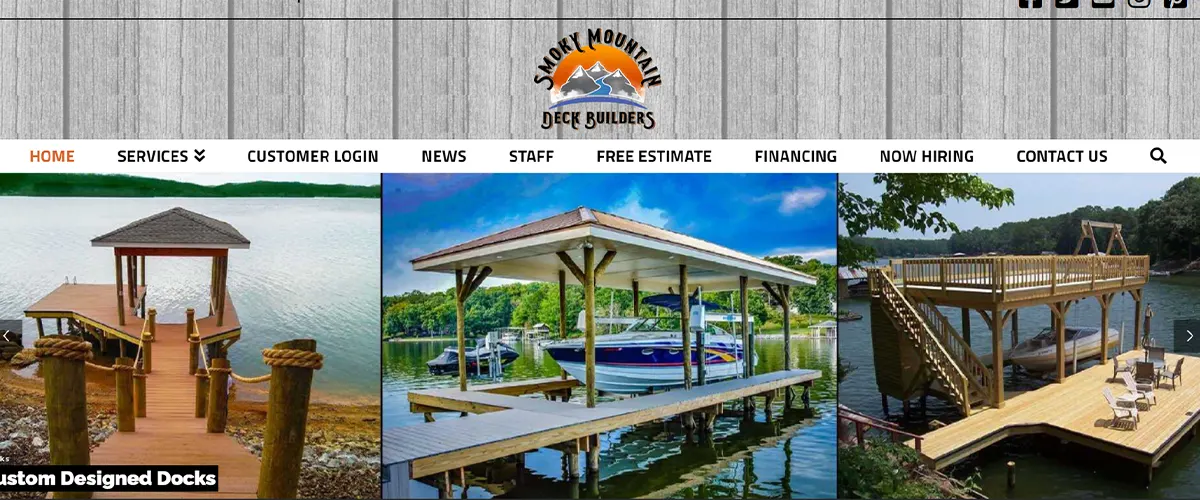 We had a deck outside our master bathroom that was not your typical rectangular deck. We sent them some photos and a rough drawing of the deck, they came out and examined what we had, and built an almost exact replacement. Although they took their time and did it right, they still finished when they predicted they would, and they were very accommodating about working around our schedule. We're very happy with the quality of the end product.
Ensure Your Money Is Well-Invested With Riverview Decks
If you want a deck repaired in Loudon, there are several companies to choose from, each with its own strengths. When choosing a contractor, ensure you feel comfortable and confident working with them throughout the project, even if their quality and dependability may differ.
Riverview Decks is dedicated to providing you with full autonomy in the repair of your deck. Our team of specialists will collaborate closely with you to incorporate all your desired features and guarantee your contentment. Our ultimate goal is to deliver an outdoor area that precisely meets your personal preferences and needs.
With us, you'll get:
Get The Best Deck Repair Companies In Loudon!