The Best Deck Installation In Lenoir City TN
Take your outdoor space to the next level of comfort with a reliable and high-quality deck construction!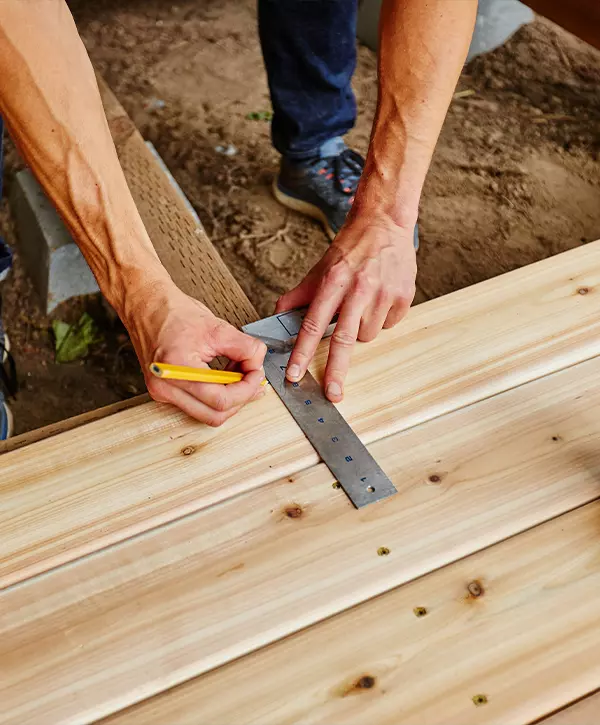 At Riverview Decks, we're giving you a durable and attractive new decking surface that you'll love. We take pride in our workmanship and always strive to exceed our customers' expectations. We partner with top deck builders and installers and use high-quality materials to deliver exceptional results for your outdoor space.
Whether you want the classy pressure-treated wood or cedar decking or a high-performance Trex or TimberTech decking, we've got you covered!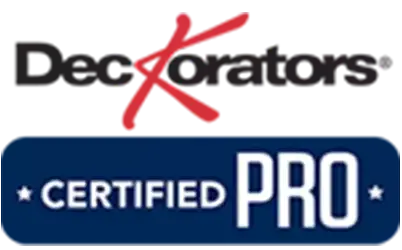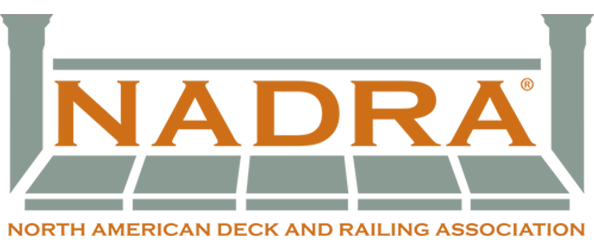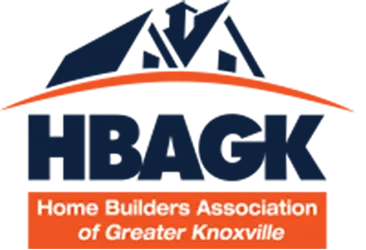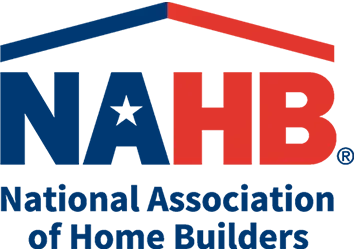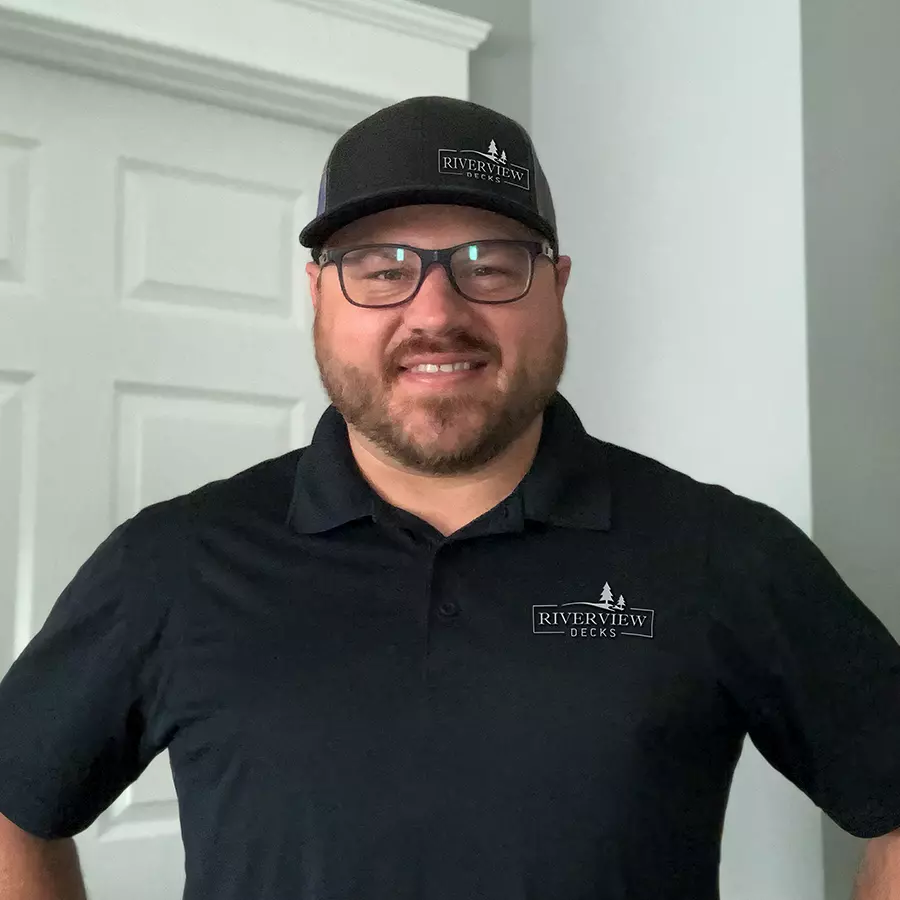 Hi, I'm Nate, owner of Riverview Decks. I've been building, repairing, and installing decks for over 20 years. My passion started when I was young, and it's still going strong. My goal is to give you a safe and reliable deck by focusing on thorough communication, transparent pricing, high-quality craftsmanship, and an advantageous warranty that you can't find elsewhere.
Take Advantage Of Working With Decking Professionals In Lenoir City, TN
We know everything about deck installation, and we can 100% ensure that yours runs smoothly and that you're fully satisfied with the end result. Our commitment to you, your home, and your investment means we go above and beyond industry standards.
When you work with us, you're getting:
Check Out Our Portfolio And Get Some Inspiration!
We've worked on hundreds of projects so far and seen everything. This is what your new deck and outdoor space can look like when working with a pro!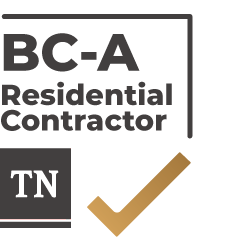 Certified Residential Contractor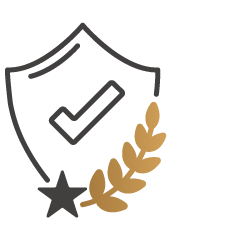 36+ Certified Craftsmen & Women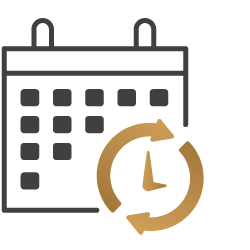 Daily Updates & Transparent Communication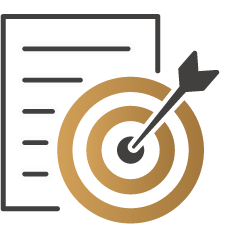 Pre-Planning & Logistical Excellence
Your Neighbors Loved Working With Professionals
We've lost count of how many homeowners in Lenoir City, TN, we've helped with their deck installation projects. Your neighbors love working with us, and we're pretty sure so will you!
Our former 2nd story deck may have been up to code in the past, but between age, weather and carpenter bees we needed to replace it. 
Nate and his crew replaced the formerly code allowable 4×4 posts with 6×6 posts, joists were maybe double in number, the wooden pickets replaced by rods that almost become invisible when looking out into the backyard. 
The flooring is Trex with a decorative edge that frames the floor as well as on the stair treads. We were surprised at how fast the Trex dries after torrential rain and how comfortable it is under a bare foot.
We aren't novices at carpentry and woodworking, but we were impressed with the crew's workmanship, precision of the cuts and their eye for detail; not to mention their almost non-stop work during hot, humid days. 
Nate, the crew, and even the supply delivery people were very professional, personable, respectful and punctual – clearly a well-organized company. Thank you, Nate, and thank you to your carpenters!
Average Deck Installation Cost In Lenoir City, TN
A 12'x12' ground-level cedar deck in a simple design could be close to $14,000, whereas a composite deck has many more options for materials in both decking and railing. A second-story 20'x12' composite deck starts at around $25,000.
Your deck installation cost will be influenced by:
Decking materials (hardwoods, softwoods, composite, or PVC decking)
Railing and framing materials (steel cable, aluminum, wrought iron)
Ground preparation (excavation, leveling, grading, sloping, etc.)
Extra features (firepit, lighting, built-in seating, etc.)
Deck designs
Elevation
Number of posts
Sets of stairs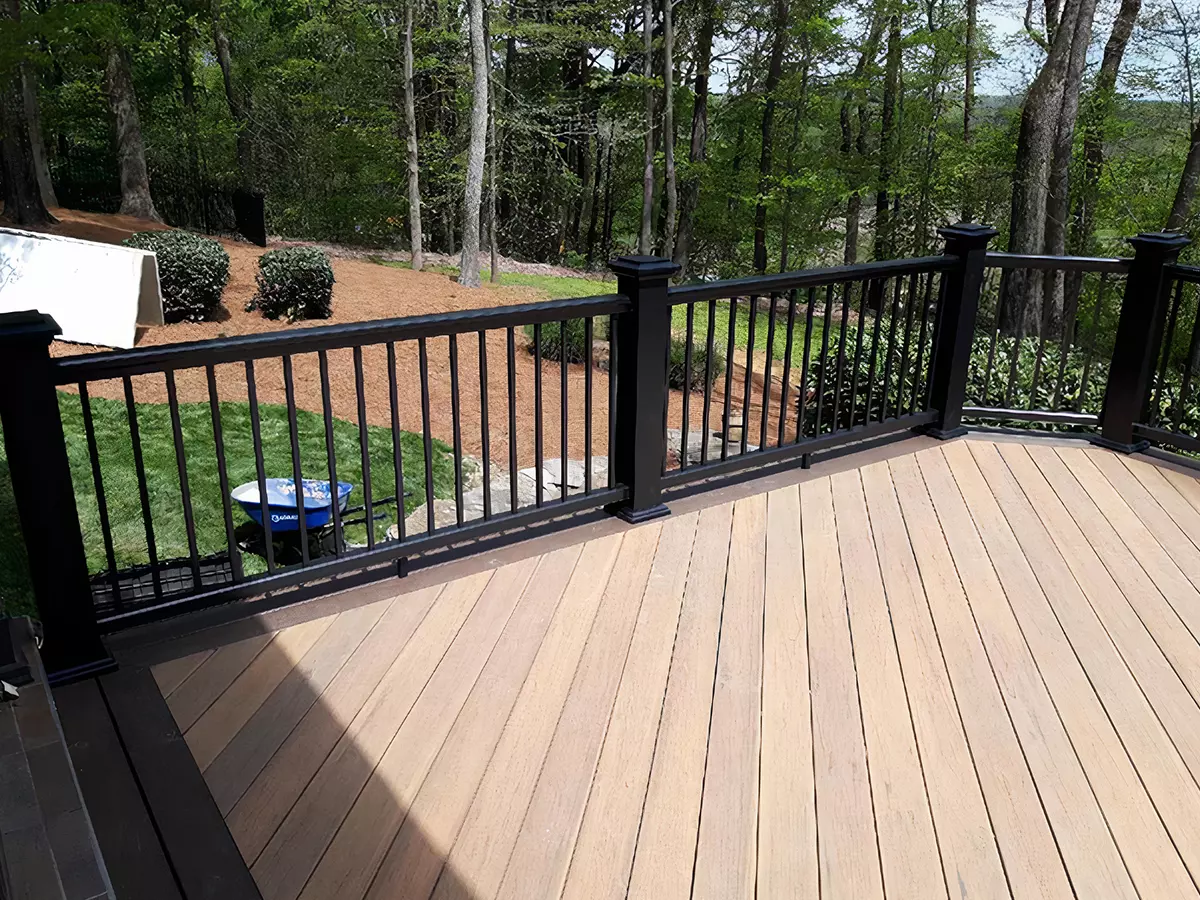 Loudon Two-Tone Composite Deck
This project was quoted at $68,500, with the aluminum powder-coated handrails being the most expensive item.
Average Deck Installation Costs For Different Sizes
Decking Type
Size (Installed)
Cost Range
sq ft
sq m
Composite
100
9.3
$4,000 - $4,200
200
18.6
$8,000 - $8,500
400
37.2
$16,000 - $16,900
600
55.7
$24,100 - $25,400
800
74.3
$32,100 - $33,900
1,000
92.9
$40,100 - $42,300
Pine
100
9.3
$2,100 - $2,400
200
18.6
$4,100 - $4,900
400
37.2
$8,300 - $9,700
600
55.7
$12,400 - $14,600
800
74.3
$16,500 - $19,400
1,000
92.9
$20,600 - $24,300
Average Deck Installation Costs For Different Materials
| Deck Material | Average Cost Range (per sq ft installed) |
| --- | --- |
| Pressure-treated Pine | $21.00 - $24.00 |
| Bamboo | $27.00 - $30.00 |
| Cedar | $34.00 - $39.00 |
| Composite | $40.00 - $42.00 |
| Redwood | $45.00 - $49.00 |
| Cumaru | $46.00 - $50.00 |
| Massaranduba | $49.00 - $52.00 |
| Garapa | $45.00 - $49.00 |
| Tigerwood | $53.00 - $57.00 |
| Ipe | $64.00 - $68.00 |
| Teak | $67.00 - $70.00 |
* If you're planning to build a deck, keep in mind that these prices may change depending on labor and material costs. To get an accurate pricing quote that can fit your budget, please contact us to discuss your deck-building project.
Here at Riverview Decks, we prioritize your satisfaction and strive to make working with us as easy and convenient as possible. Our goal is to provide you with a high-quality deck that enhances your outdoor space and encourages you to spend more time outside.
We're Taking Care Of Everything For You!
Like with most home improvement projects, homeowners often have two main concerns.
While deck installation may not be the most budget-friendly home improvement project, it provides a high return on investment and adds significant value to your home. You'll get the job done on time and on budget!
We value your time and ours, which is why we aim to complete your project within the provided timeline. Our goal is for you to start enjoying your new deck while we move on to assist the next homeowner.
Deck Installation In 3 Simple Steps
We've designed a deck installation process that takes care of everything, so you can fully enjoy the excitement of getting this upgrade.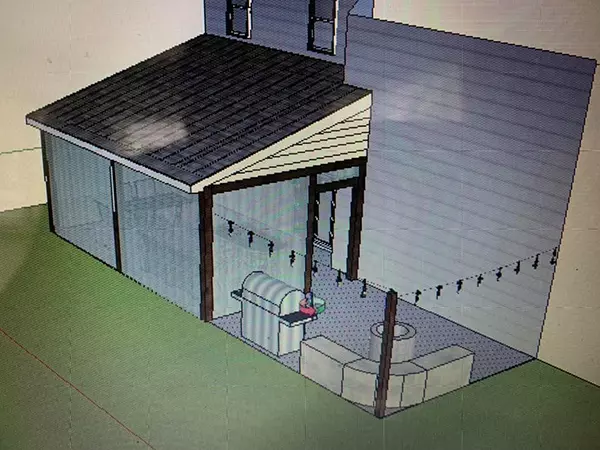 Get in touch with us, share your vision, and we'll come up with a beautiful deck design.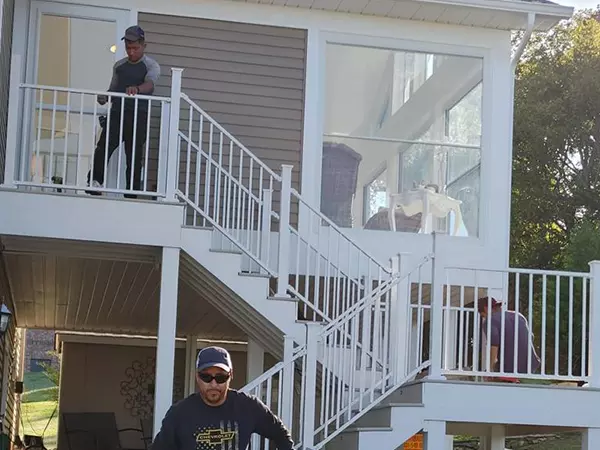 After we've decided on the materials, we get to work. You'll be in the driver's seat of the project at all times.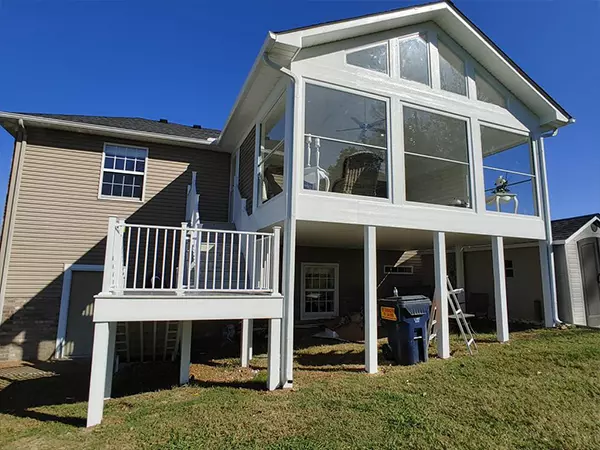 Your new deck is up and running! Enjoy a beautiful outdoor space and schedule your next barbecue!
Frequently Asked Questions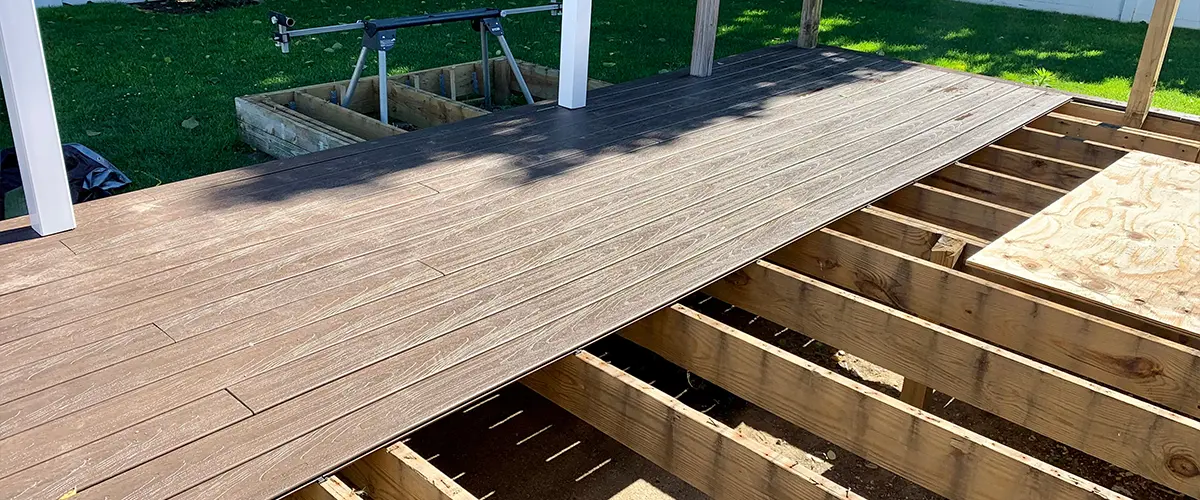 Get A Quality Deck Installation In Lenoir City With Riverview Decks!
Get your trust-worthy local decking pros on the job and enjoy all the perks that come with top-tier contractors. Let us give you a spectacular new deck that's 100% safe to entertain your guests, beautiful enough to leave everyone speechless, and so functional that you can consider it the foundation of your new outdoor space.
Give us a ring at (865) 801-4545 or request a free pricing estimate and we'll circle back within a business day!
Nate was very educational and professional. In 18 years it's a second time I have to replace my deck and Nate informed me how it had been done wrong; low to the ground causing it to rot. He explained thoroughly what needed to be done so I could get many years from my deck but I I chose to do a cement patio , looking to the future of possibly a screened porch. I was very impressed with my cement patio and how it was perfectly leveled to my porch cement patio. Through this whole process there was no drama, no complications and all the workers were very professional. I would definitely recommend Riverview Decks to my family and friends, not only for decks, but for any remodeling job they need to have done. It was a good experience and I rate them a five star.
We had a fantastic experience with Nate, Jose and his team! They were efficient and professional. The communication was impeccable. I was updated every step of the way and always got a timely response when I had a question. They reminded me of a popular chain restaurant that we all know and love with their professionalism and polish. Seriously, they are a step above the rest. Even the county inspector kept complimenting their craftsmanship. My deck looks amazing! We will be using them for many future projects for sure.
Other services you might be interested in:
Lenoir City, Tennessee, is a charming small town located near the foothills of the Great Smoky Mountains. With its rich history and close proximity to nearby attractions like Dollywood and the Smokies, Lenoir City has become a popular destination for tourists looking to explore East Tennessee. In addition to its stunning natural beauty, Lenoir City boasts some impressive landmarks that are worth visiting. These include Fort Loudoun State Park, The Historic Downtown Square, Watts Bar Lake Dam and Marina, Melton Hill Park & Marina, Sequoyah Hills Golf Course and Museum of Appalachia.