Pergola Construction In Knoxville, Maryville, Farragut, And More Of TN
Create a stunning outdoor space with a pergola construction in Knoxville, TN.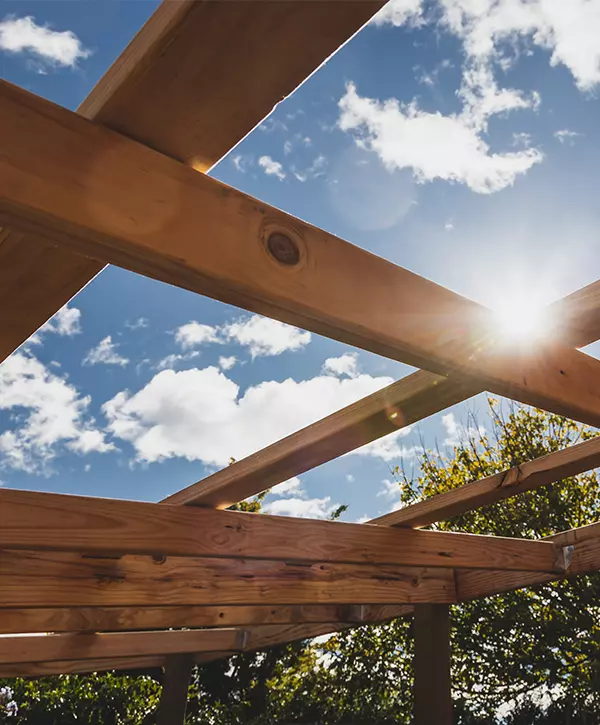 Living in Knoxville, TN, you know how gorgeous the nature and changing seasons are. That's why a pergola can really elevate your outdoor living experience. It provides shade, gives you some privacy, and even acts as a perfect structure for plants to climb on!
As part of our deck-building package, our expert team of deck builders at Riverview Decks specializes in crafting custom pergolas that are just right for your space. Let us help you turn your garden into your very own paradise.
Partner with us to enjoy:
Benefits Of Having A Pergola In Knoxville, TN
A pergola can significantly enhance your outdoor space in Knoxville, TN. Here are some of the key benefits you can enjoy:
A pergola transforms your yard into a comfortable, open-air living space where you can enjoy Knoxville's beautiful changing seasons from the comfort of your home.
Pergolas are an attractive addition that can significantly boost your home's resale value.
With Knoxville's summer heat, pergolas can provide much-needed shade, while also offering some protection from rain or snow during other seasons.
Knoxville's favorable climate for growing a variety of plants, a pergola acts as an excellent structure for vine plants to climb on, enhancing the greenery in your yard.
A well-designed pergola can enhance the visual appeal of your property, making it stand out in the Knoxville neighborhood.
Pergolas are perfect for entertaining, be it a relaxed barbecue with friends or a small family gathering, providing a unique outdoor setting.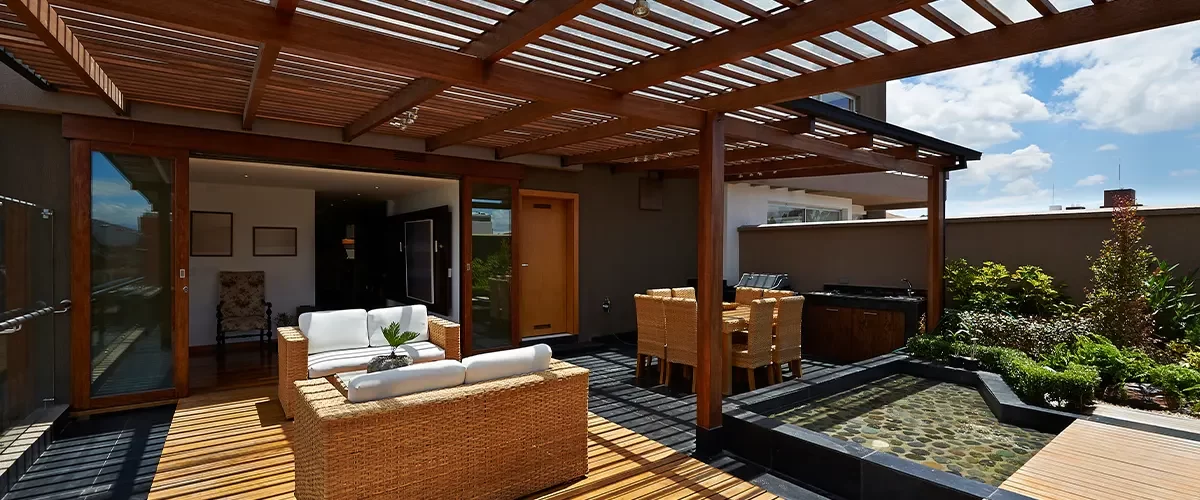 Ready to elevate your home's outdoor space with a custom pergola? Contact Riverview Decks today! Our team of experienced deck builders is ready to assist you in creating the perfect pergola that complements your home and fulfills your vision.
Why Knoxville Neighbors Recommend Us
These testimonials reflect the impeccable craftsmanship, diligent service, and personalized care that Riverview Decks is known for in the Knoxville community.
We had a fantastic experience with Nate, Jose and his team! They were efficient and professional. The communication was impeccable. 
I was updated every step of the way and always got a timely response when I had a question. They reminded me of a popular chain restaurant that we all know and love with their professionalism and polish. Seriously, they are a step above the rest. 
Even the county inspector kept complimenting their craftsmanship. My deck looks amazing! We will be using them for many future projects for sure.
Nate was very educational and professional. In 18 years it's a second time I have to replace my deck and Nate informed me how it had been done wrong ;low to the ground causing it to rot.He explained thoroughly what needed to be done so I could get many years from my deck but I I chose to do a cement patio , looking to the future of possibly a screened porch. I was very impressed with my cement patio and how it was perfectly leveled to my porch cement patio. Through this whole process there was no drama, no complications and All the workers were very professional. I would definitely recommend Riverview Decks to my family and friends, not only for decks, but for any remodeling job they need to have done. It was a good experience and I rate them a five star.
Our 6 Steps To Pergola Installation In Knoxville, TN
At Riverview Decks, we ensure a seamless and efficient pergola installation process, outlined in the following six steps:
1. Consultation and Planning
Our first step involves a thorough consultation to understand your specific needs and vision for the pergola. Once we have a clear picture, we'll plan out the design, making sure to consider the existing patio and local utility lines to avoid any potential issues.
2. Preparation of the Site
After consultation, we prepare the site for installation. If your pergola is being installed over an existing concrete slab, we ensure it's clean and level. If not, we'll lay a new slab as per the planned design.
We then proceed to set up the base of the pergola, installing sturdy support beams and wooden posts. These posts are positioned precisely and securely anchored into the concrete slab to provide a stable foundation.
4. Installation of Pergola Materials
After the base is ready, we install the pergola materials. This includes the installation of header boards and other parts of the pergola according to your chosen design.
5. Finalization of the Structure
With all the components in place, we finalize the pergola structure, ensuring all parts are securely fastened, and the pergola is strong and robust.
6. Inspection and Cleanup
The final step involves a thorough inspection to ensure that everything is up to our high standards. After we're satisfied with the work, we conduct a thorough cleanup of the installation site. Your beautiful, new pergola is now ready for you to enjoy.
We'd love to build you your own pergola to expand your outdoor space and give you more room for your climbing plants, shade from the sun, and a space to enjoy time with family and friends. Contact us with all the details, and we'll give you a complimentary quote.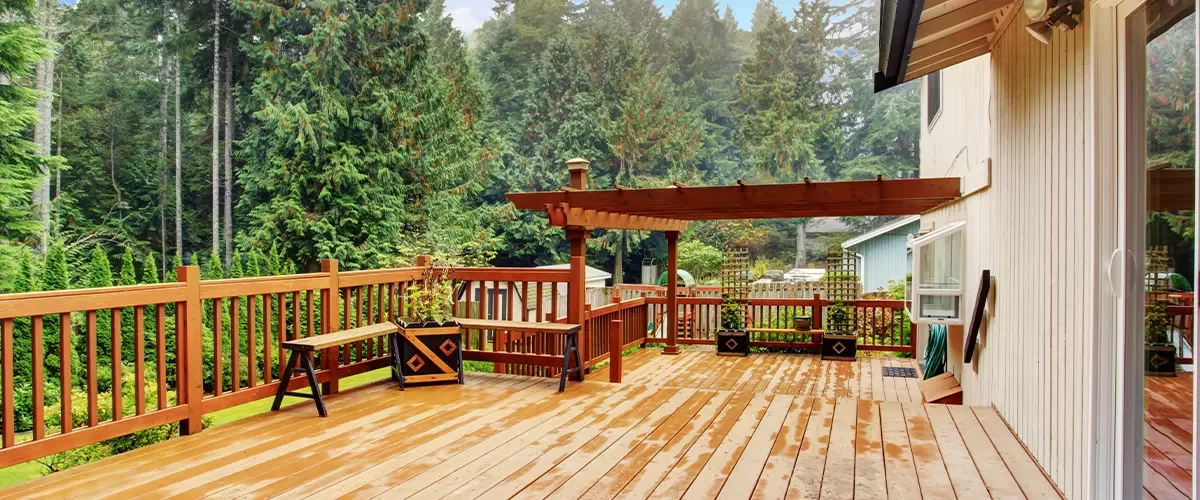 Pergola Construction FAQs
Let's Build Your Dream Pergola Together!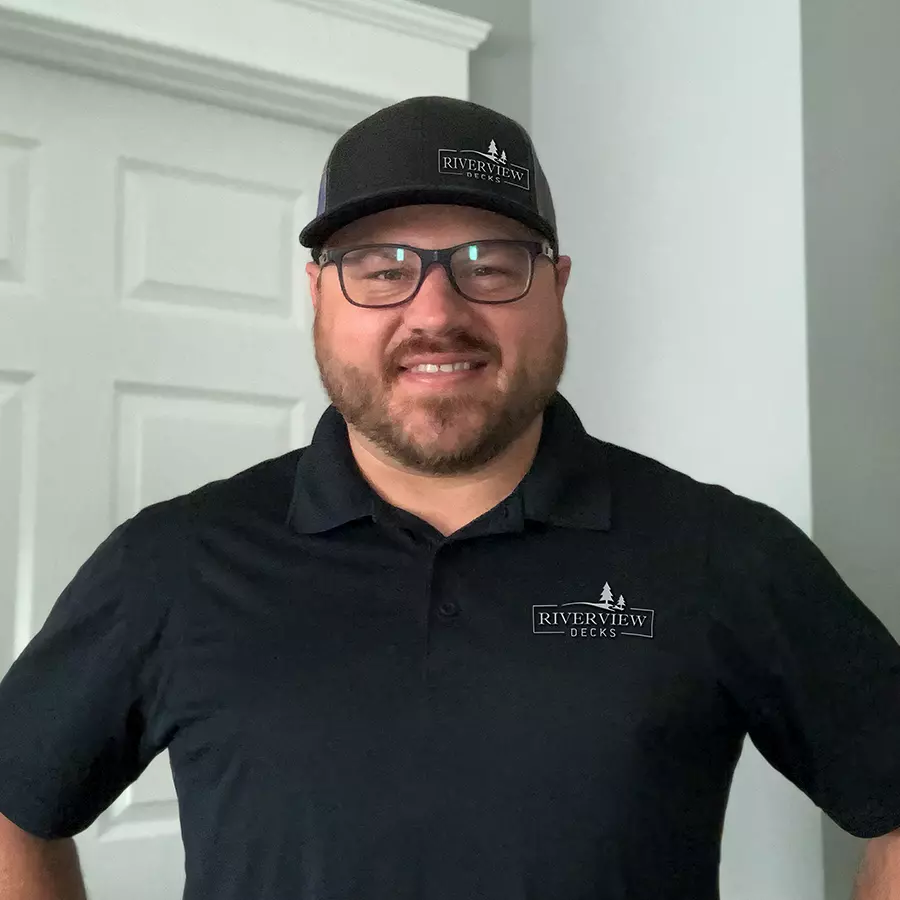 At Riverview Decks, we are passionate about helping you create an outdoor living space that mirrors your lifestyle and aesthetic preferences.
Let's start the conversation on how we can assist you in achieving your deck-building needs. Get in touch today and let us transform your outdoor space into a beautiful, functional, and inviting living area. We look forward to partnering with you on your deck-building journey.