The Best Deck Replacement In Lenoir City, TN
Get your deck replacement from Riverview Decks, where quality craftsmanship and customer satisfaction are our top priorities.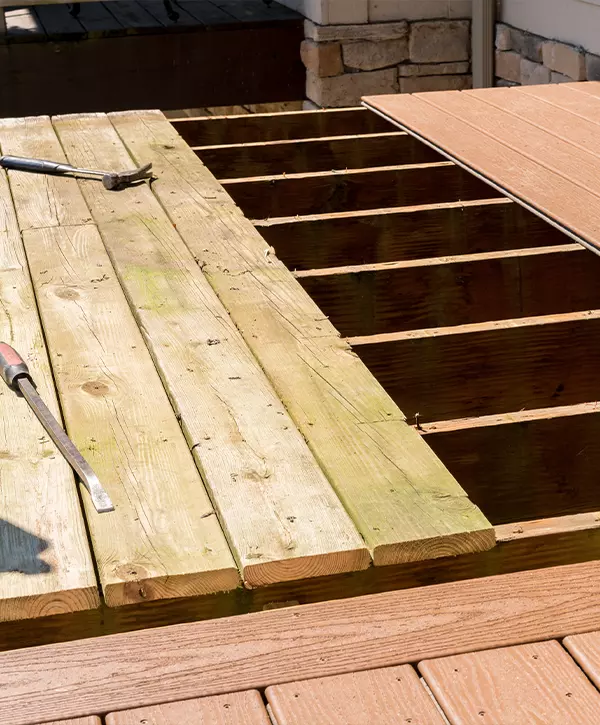 You're in the right place if you are considering a deck replacement in Lenoir City, TN. At Riverview Decks, we combine high-quality materials, superior craftsmanship, and intimate knowledge of local trends to deliver remarkable deck replacements.
Trust us to transform your outdoor space into a secure, stylish, and durable extension of your home. We're not just good; we're the best at what we do.
Superior Deck Replacement in Lenoir City, TN
Choosing Riverview Decks for your deck replacement ensures an unparalleled level of service and satisfaction. We leverage our local expertise and commitment to excellence to provide you with a deck that exceeds your expectations. From the initial consultation to the final masterpiece, we assure quality, transparency, and a deck that stands the test of time.
Experience the Riverview difference:
Unleashing Your Backyard's Potential With A Deck Replacement in Lenoir City, TN
Indulge in the visual feast of our extensive project portfolio, showcasing our deck replacement expertise. Witness how we've revitalized countless backyards in Lenoir City, TN, transforming them into vibrant, functional outdoor retreats that amplify the homeowner's lifestyle.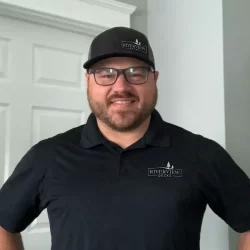 Have questions or need more information? Don't hesitate to reach out. At Riverview Decks, we're here to help you understand every aspect of your deck replacement in Lenoir City, TN. Contact us at (865) 801-4545 anytime – we're looking forward to your call!
A Few Words From Our Customers
Don't just take our word for it – our customers' glowing reviews speak volumes about our unrivaled deck replacement service in Lenoir City, TN.
Nate and his team were professional and efficient. We were in constant communication.
I have 3 dogs that the workers were mindful of by keeping the gate closed and not leaving any nails or screws as a hazard. JC and/or Nate were here everyday to ensure quality and perfection.
There is no one else I would recommend for your deck both new or repairs. I only wish I could give more than 5 stars!
The 5 stars is reflective of the owner and of the business. Nate is a credit to his profession and works to ensure his clients are happy.
We had a horrible deck which was rotting and becoming unusable. He developed a design that we loved and was on point with all of his suggestions.
He was always promptly responsive, which we learned is difficult to find nowadays. It wasn't always smooth sailing (I guess few jobs ever are), but the end result is excellent and exactly what we wanted.
Deck Replacement Costs In Lenoir City, TN
Understandably, cost is a crucial factor when considering a deck replacement in Lenoir City, TN. At Riverview Decks, we aim to deliver the best value for your investment. While prices can fluctuate based on materials, design complexity, and size of the deck, a typical deck replacement generally ranges between $4,000 and $20,000.
Rest assured that with us, every dollar spent contributes towards a durable, high-quality deck that enhances your outdoor living experience and boosts the value of your property. We assure competitive pricing without compromising on quality or workmanship.
Here's a quick look at some price examples:
| Deck Size (in Sq. Ft.) | Material | Price Range |
| --- | --- | --- |
| 10x12 | Wood | $2,000 - $3,000 |
| 10x12 | Composite | $3,500 - $4,500 |
| 16x20 | Wood | $5,000 - $7,500 |
| 16x20 | Composite | $8,000 - $12,000 |
*Please note that the prices provided are rough estimates and can vary based on specific project details. For an accurate quote tailored to your unique deck replacement needs, we recommend contacting us.
Factors That Can Influence Deck Replacement Costs In Lenoir City, TN
Several variables go into determining the cost of deck replacement. It's essential to understand these factors as you plan your budget. Here are the primary elements that can affect the cost of your deck replacement project:
At Riverview Decks, we believe that every homeowner should have the opportunity to enhance their outdoor living space. That's why we offer flexible financing options to suit different budgets. Visit our financing page to explore solutions that fit your needs. Don't let financial concerns stand in the way of your dream deck!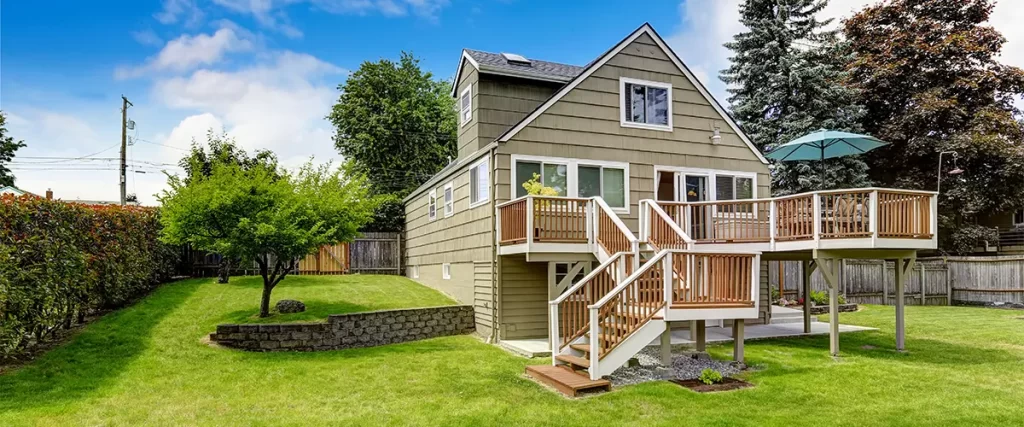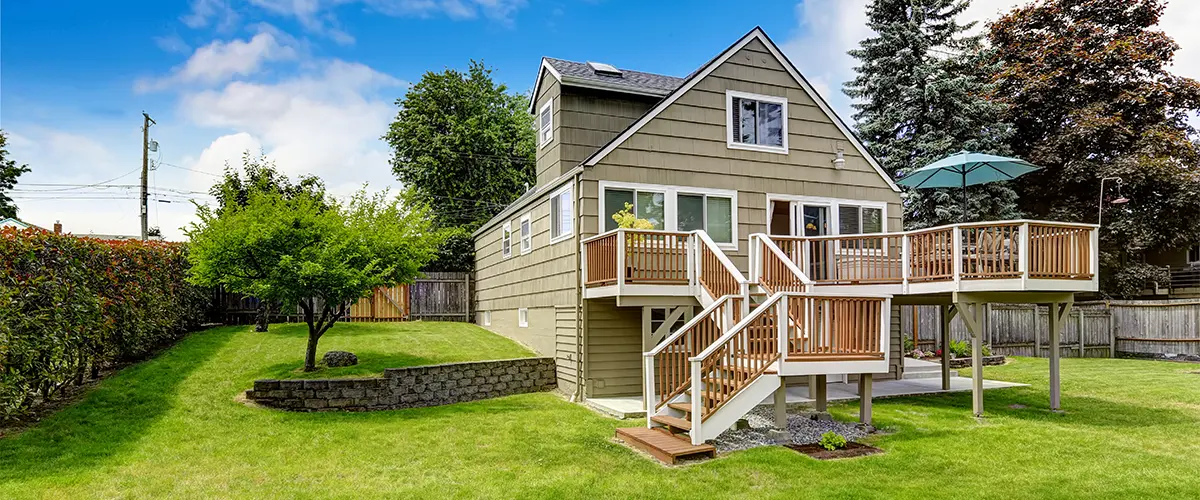 An Investment Worth Making
At Riverview Decks, we understand that time and money are precious. Our efficient processes and competitive pricing ensure that your deck replacement in Lenoir City, TN is a worthwhile investment.
Investing in a deck replacement with Riverview Decks not only boosts your property's aesthetic appeal and functionality, but it also significantly enhances its value. Our high-quality, durable decks are built to last, providing an ideal space for relaxation and entertainment for years to come. Make the choice that adds worth to your home.
At Riverview Decks, we pride ourselves on our timeliness and dedication to the job at hand. Our highly skilled crew works tirelessly, ensuring every deck replacement in Lenoir City, TN, is completed within the agreed timeframe. We respect your time, guaranteeing efficient, punctual service without compromising on quality.
Unveiling Our 3-Step Deck Replacement Process in Lenoir City, TN
Embarking on your deck replacement journey with Riverview Decks is as easy as one, two, three. Here's how we make the magic happen.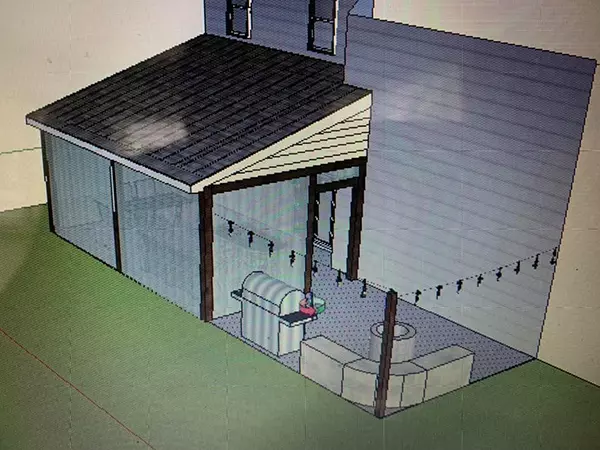 We listen to your vision and ideas, crafting a detailed plan that aligns with your expectations and budget.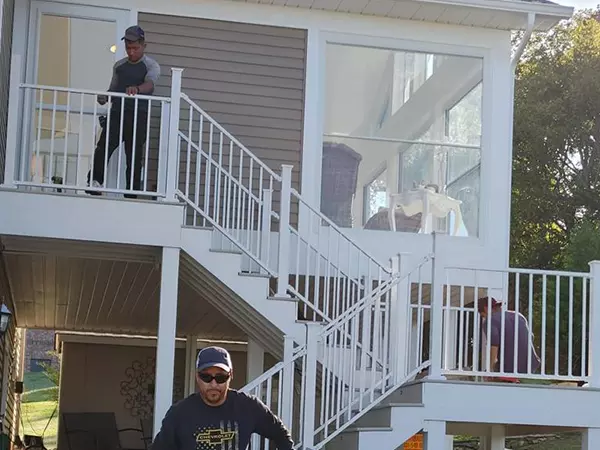 Our skilled team executes the plan, replacing your old deck with precision, efficiency, and respect for your property.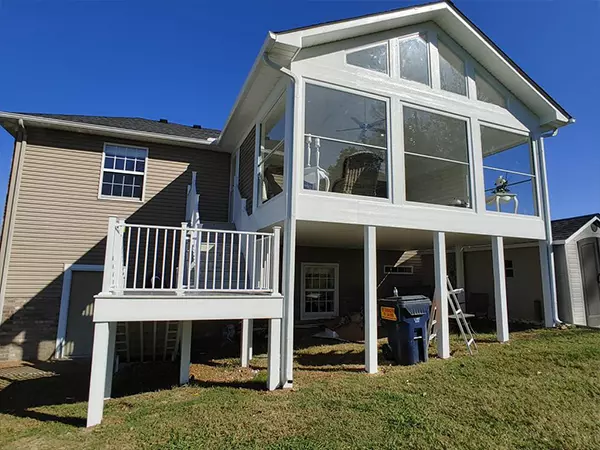 With the deck of your dreams built, it's time to relax and enjoy your revitalized outdoor space.
FAQs About Deck Replacement In Lenoir City, TN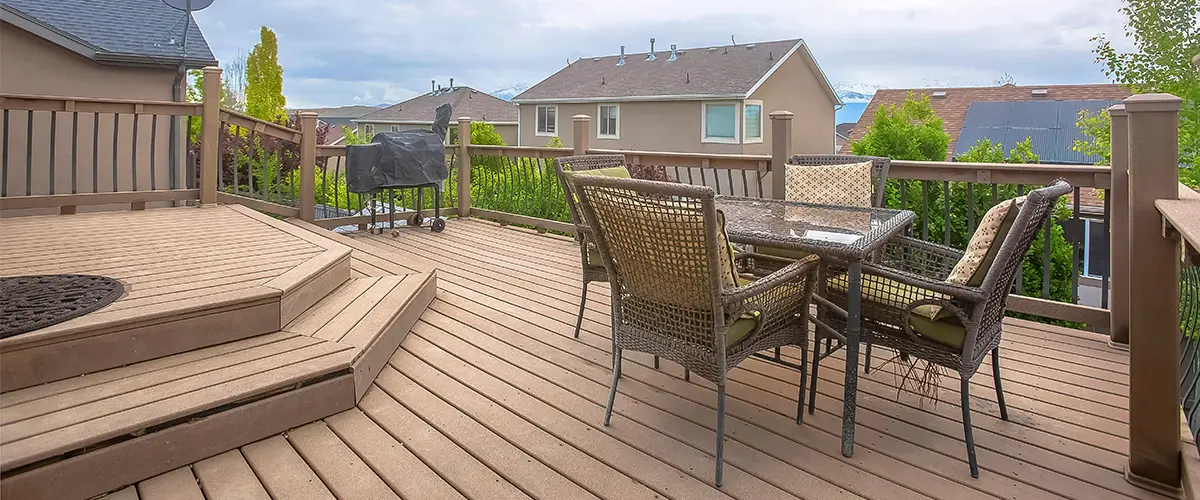 Ready for a Stress-Free Deck Replacement in Lenoir City, TN?
Your dream deck is just a call or a click away! Contact us at (865) 801-4545 or fill out our convenient online form by clicking the button below to begin your deck replacement journey. With Riverview Decks, you're choosing a company that prioritizes quality, efficiency, and customer satisfaction.
Other services you might be interested in:
Lenoir City, TN, fondly referred to as the "Lake Capital of the South," is home to an array of beautiful and historic landmarks. From the tranquil Fort Loudoun Lake—a haven for outdoor enthusiasts—to the historic Lenoir Cotton Mill, a symbol of the city's industrial past. The Lenoir City Park hosts numerous family-friendly events, and the Lenoir City Museum offers a glimpse into the area's rich history. This city, nestled in the Tennessee Valley, offers an unmatched blend of natural beauty and cultural heritage that captures the heart of every visitor.