The Best Deck Repair In Tellico Village, TN
Ready for a quality deck repair in Tellico Village, TN?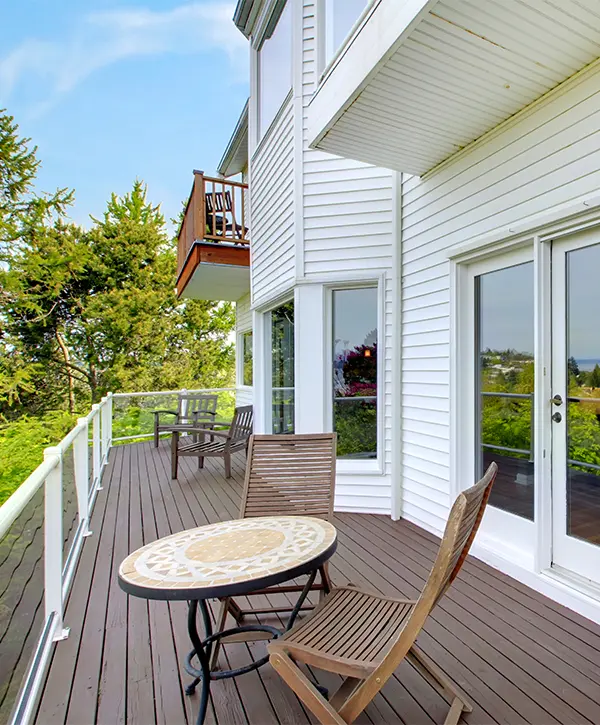 Riverview Decks is delighted to provide Tennessee homeowners with the best decks and outdoor living areas.
Our team of experts are well-equipped when it comes to deck repairs, giving you dependable solutions so that your space can be used again! 
Don't hesitate to seek a professional who can repair your deck – let us show off our proficiency to ensure it's done right.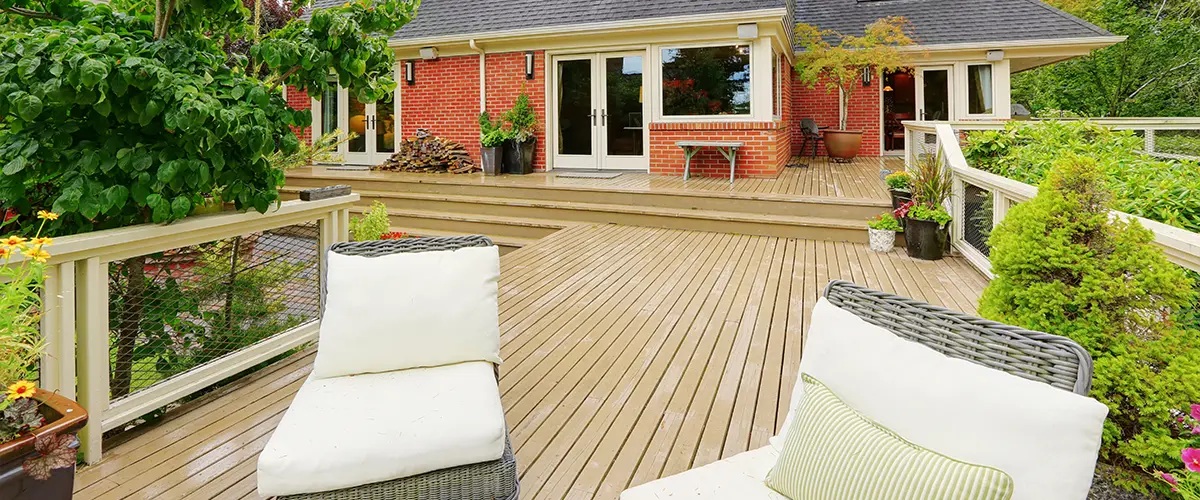 A Repair Service That Never Disappoints
At Riverview Decks, we recognize how important your deck is to you and strive for perfection when it comes to the end product. Thanks to us, any decking project won't just be a cosmetic tweak – it'll become an investment with high returns!
With Riverview Decks, you'll also get:
Get Your Premium Deck Repair In Tellico Village, TN
As soon as your deck shows signs of decay, like wiggling supports or loose rails, replacing the entire structure is more cost-effective in the long run than repairing individual boards. 
You might be tempted to ignore small repairs at first, but if other components are showing distress, you'll save money and effort by opting for a full replacement.
At Riverview Decks, we provide a detailed review of your deck to determine if you should keep using it or replace the entire structure. So don't hesitate any longer; start fresh with us now for great savings in the long run!
Get a free estimate for deck repair right now! Get the greatest price for your deck repair project in Tellico Village, TN, and enjoy a hassle-free procedure not found with any other deck contractor.
Tellico Village Homeowners Love Their Repaired Decks
Our former 2nd story deck may have been up to code in the past, but between age, weather and carpenter bees we needed to replace it. 
Nate and his crew replaced the formerly code allowable 4×4 posts with 6×6 posts, joists were maybe double in number, the wooden pickets replaced by rods that almost become invisible when looking out into the backyard. 
The flooring is Trex with a decorative edge that frames the floor as well as on the stair treads. We were surprised at how fast the Trex dries after torrential rain and how comfortable it is under a bare foot.
We aren't novices at carpentry and woodworking, but we were impressed with the crew's workmanship, precision of the cuts and their eye for detail; not to mention their almost non-stop work during hot, humid days. 
Nate, the crew, and even the supply delivery people were very professional, personable, respectful and punctual – clearly a well-organized company. Thank you, Nate, and thank you to your carpenters!
Type Of Upgrades And Materials
We'll help you choose all the selections for your deck repair project and we'll inform you on the most cost-effective solutions for your particular needs. Here's a quick overview of the materials and enhancements that can be included as part of your project.
Bid farewell to the typical grade #1 treated wood frame decks and welcome Fortress Building Product's top-notch steel alternative. 
Steel frames are designed for flawless performance in any weather condition or environment, making them a perfect investment if you desire your outdoor escape to last! Put down roots with these resilient metal frames – they won't let you down!
To ensure your outdoor retreat is beautiful and cost-effective, consider investing in hardwood varieties such as teak, ipe mahogany, or tigerwood for your deck. 
These resilient woods will provide an exquisite appearance to your space and safeguard your finances over the long run. 
For more personalized advice on what works best for you specifically, consult with local professionals who are readily available to offer trustworthy service and expertise.
Don't let an old, neglected deck ruin the structural integrity of your outdoor living space – upgrade to a durable aluminum staircase. 
The advantages are obvious: Aluminum staircases withstand more wear and tear than conventional wooden stairs and are simpler to install! Invest in premium aluminum now for long-lasting security and dependability throughout the year!
Navigating stairs and railings no longer has to be done blindly, thanks to the advent of modern-day deck lights. This revolutionary invention is a brilliant safety measure and provides better lighting that lasts much longer than standard bulbs! 
Thankfully these low-voltage deck lights are now regulated by law in any place without existing light sources – so you can use your steps with peace of mind.
Check Out Our Finished Deck Repair Projects In Tellico Village, TN
If you're looking for the most excellent deck builder in Tennessee located near Tellico Village, your search ends here. To comprehend our excellence more clearly, take a look at some of our recently constructed decks; you'll immediately understand why we are the number one option for all your deck repair requirements!
The Best Way To Start Your New Deck Project In Tellico Village, TN
Our fast and efficient deck repair process promises stunning results that put your safety first!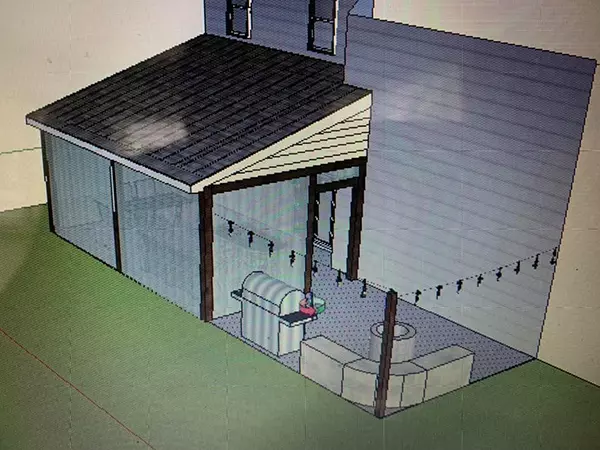 Request your free quote or call us directly!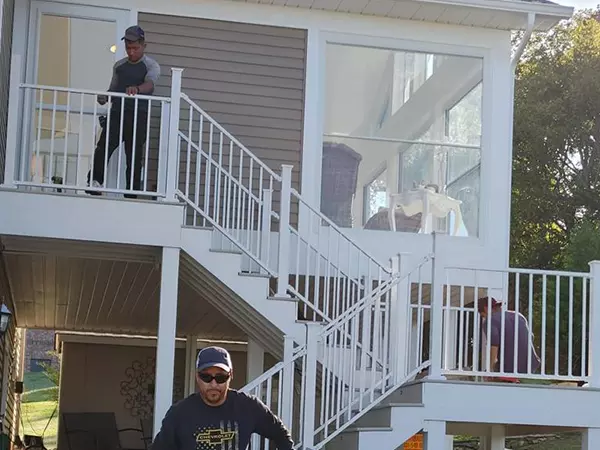 Be part of your incredible deck repairing journey.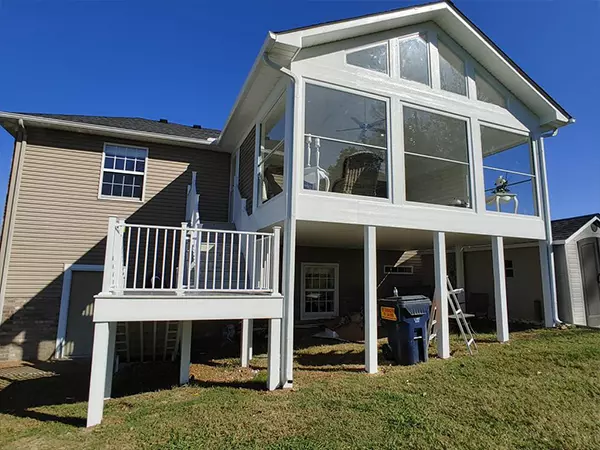 Your new deck is ready! Time to plan your next barbecue!
Frequently Asked Questions
No matter the extent of your Tellico Village deck repair needs, you'll require expert assistance—with costs ranging from a reasonable $1500 for more minor repairs to an expensive $8500 when major damage is present.
Riverview Decks recognizes the importance of your time and money. That's why we work hard to guarantee you never have any interruptions or delays in service. Most of our deck repair projects are typically completed within two to three days, sometimes even quicker!
If you want some structural changes, like new posts and stairs, you'll need a permit in Tellico Village, TN. We are here to take the hassle out of this job for you, so we'll take care of all the paperwork for you! Put your trust in us and focus on what matters, the beautiful journey you'll go through!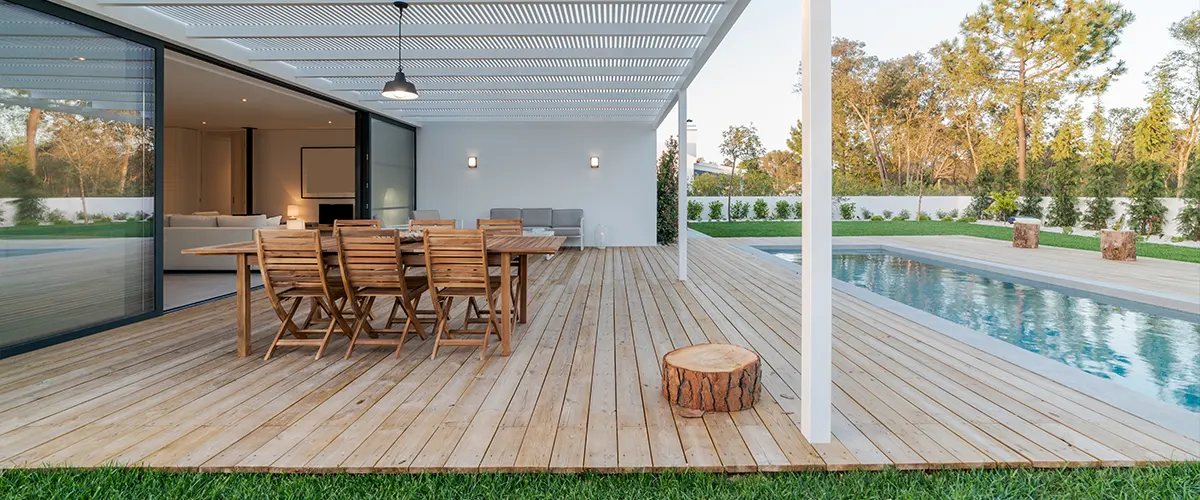 Enjoy Quality Work On Your Custom Decks Repair
We are proud to be the top source for deck repair in Tellico Village. With us on your project, we guarantee absolute satisfaction with professional care every step of the way.
Your needs and preferences always come first, so you can rely on us to meet your desired outcome with prompt proficiency. 
When it comes to deck repairs or construction projects, we've got you covered! We take pride in giving outstanding quality assistance that surpasses expectations each time, all up to the highest deck repair standards in Tellico Village and surroundings.
Get ready to receive:
Your Deck Repair Awaits You!