Imagine having a versatile, weatherproof area beneath your deck, perfect for entertaining, relaxation, or storage. Today, we'll discuss an exciting solution that can transform your outdoor living space – under deck dry ceilings.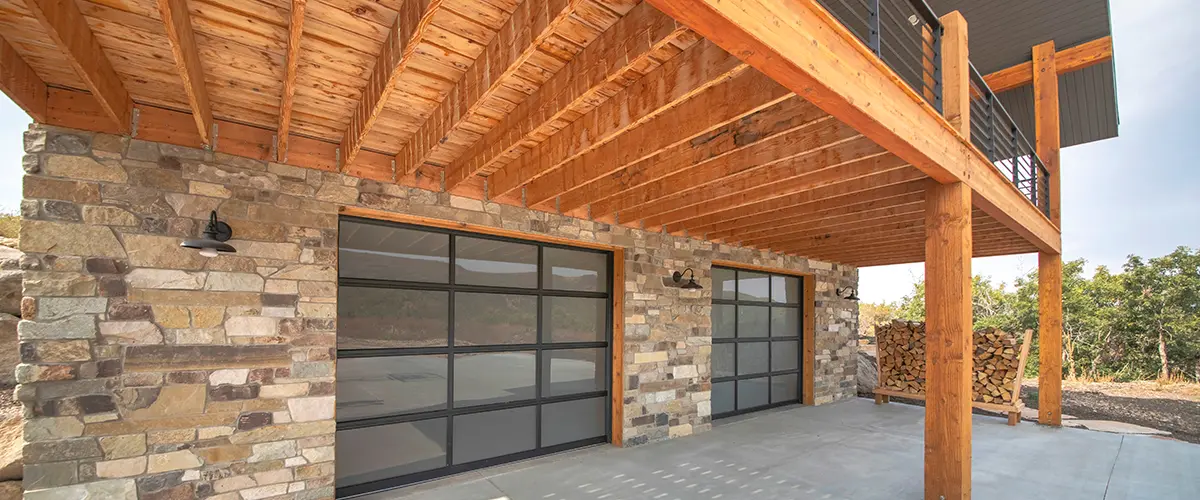 Under Deck Ceilings Vs. Underdeck Dry Ceilings
An under deck dry ceiling, also known as an under deck drainage system, is a waterproofing solution installed beneath an elevated deck.
It effectively diverts rainwater and moisture away from the deck's surface, creating a dry and protected area below the deck.
This space can be utilized as an additional outdoor living space, providing shelter from the elements and expanding the functionality of the decked area.
Under deck dry ceilings allow homeowners to make the most of their outdoor space, regardless of weather conditions, and are a popular choice for enhancing outdoor living experiences.
Under deck ceilings and underdeck dry ceilings are terms that are often used interchangeably, but they can have different properties and roles.
| Features | Under Deck Ceilings | Under Deck Dry Ceilings |
| --- | --- | --- |
| Waterproofing | No | Yes |
| Functionality | Limited use during dry weather | All-weather use with rain protection |
| Protection | No protection from rain | Keeps area below deck dry and protected |
| Deck Integrity | No preservation of deck structure | Preserves deck's structural integrity by preventing water damage |
| Installation | Simple ceiling installation | Specialized under deck drainage system installation |
| Usability | Dependent on weather conditions | Usable in all weather conditions |
| Aesthetics | Basic ceiling appearance | Can be designed to complement home's aesthetics |