If you're looking to add a touch of luxury and ambiance to your deck, consider installing a stone fireplace. Stone fireplaces are becoming increasingly popular on decks because they offer a number of advantages over traditional fire pits or portable fireplaces. They are typically more expensive to install, but the results can be well worth it. In this blog post, we will discuss everything you need to know about a stone fireplace on deck.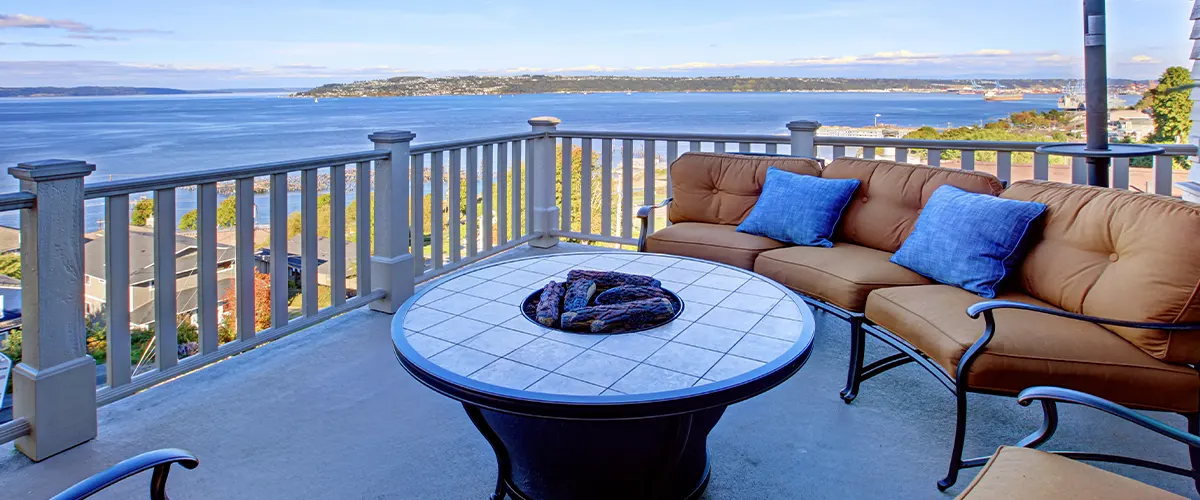 1. Have A Good Idea About Measurements
A deck fireplace is a wonderful addition to any home, but it's important to choose the right size for your space. If you have a small deck, you don't want a huge fireplace that will take up most of the space. Conversely, if you have a large deck, you'll want to make sure the fireplace is large enough to heat the entire space. The best way to determine the right size for your deck fireplace is to take measurements of the space and then consult with a professional who can help you choose the right size for your needs. With a little planning and forethought, you can ensure that your deck fireplace is both functional and stylish.
2. Think About The Style You Want
A beautiful deck fireplace can be the perfect finishing touch to your outdoor living space. Whether you're looking for a rustic design or something more contemporary, there are plenty of options to choose from. Stones like granite or marble can give your fireplace a timeless look, while bricks or ceramic tile can add a touch of modernity. Whichever route you decide to go, be sure to consult with a professional to ensure that your fireplace is up to code and built to last. With a little planning and forethought, you can enjoy many cozy nights by the fire for years to come.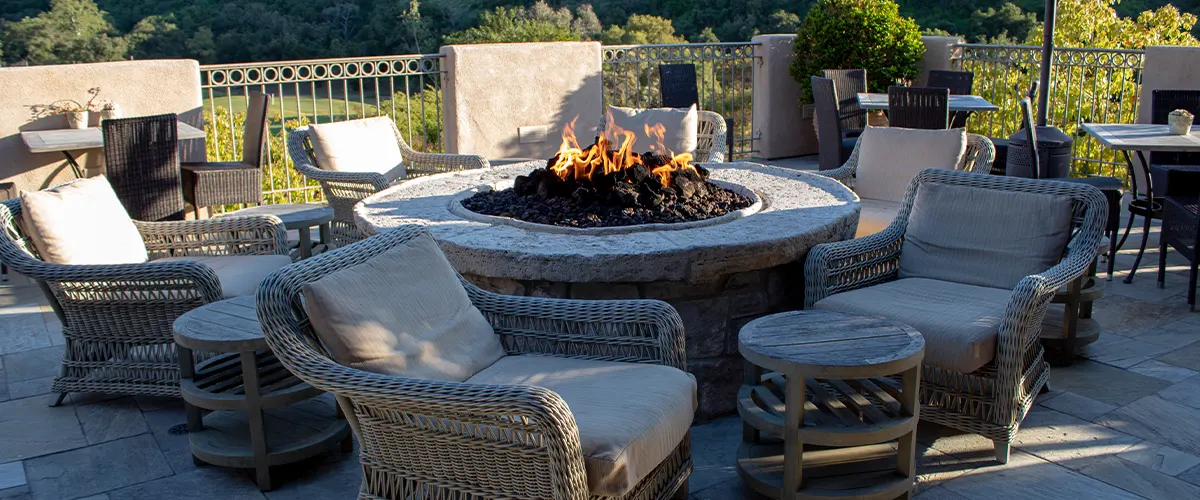 3. Consult With A Professional
A fireplace is a great addition to any home, providing both function and beauty. However, when it comes to adding an outdoor fireplace, it is often more cost-effective to hire a professional. A professional contractor will have the necessary experience and equipment to handle the masonry, gas line installation, and other construction issues involved in installing an outdoor fireplace. In addition, a professional contractor will be able to obtain the materials needed for the project at a lower cost than the average homeowner. As a result, hiring a professional contractor to install an outdoor fireplace is often the best option for those looking to add this type of feature to their home.
4. Discuss The Type of Fireplace You Want
When it comes to choosing outdoor fireplaces, there are a number of factors to consider. Wood-burning fireplaces tend to be taller than gas-burners due to the need for a chimney. They also tend to have a larger hearth area in order to accommodate logs. However, wood-burners emit more heat than gas-burners, making them ideal for cozy winter evenings. In terms of authenticity, nothing beats a wood-burning fireplace. The crackling of the logs and the scent of the smoke create an unforgettable experience. A gas fireplace may be more convenient, but it lacks the charm of its wood-burning counterparts.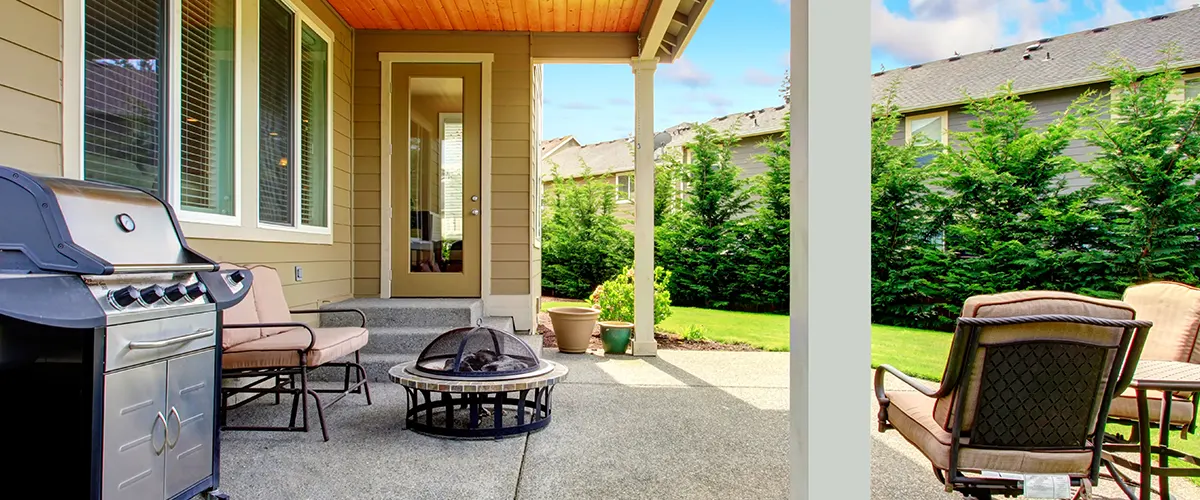 5. Take Saftey Measures Into Account
A wooden deck is a great addition to any home, providing outdoor space for entertaining, relaxing, and enjoying the outdoors. A deck can also be a great place to install a stone fireplace. While it is possible to build a stone fireplace on top of a raised deck, there are some safety precautions that should be taken into account.
First and foremost, it is important to make sure that the deck is built using sturdy materials like pressure-treated wood. The deck must be able to support the weight of the fire pit and its contents. In addition, it is important to create a solid foundation for the fireplace. This can be done by pouring concrete footings or installing metal post bases. Once the foundation is in place, the stone fireplace can be built according to local building codes. By taking these precautions into account, you can safely enjoy your new outdoor space.
If you're thinking about adding a stone fireplace on deck to your backyard, be sure to read through these tips first. We'll help you choose the right stone, walk you through the installation process, and teach you how to care for and maintain your new fireplace, so it lasts for years to come. Plus, we'll answer some of the most common questions people have about this type of setup. So if you're ready to add a little extra warmth (and style) to your backyard this winter, give us a call! And if you want a whole deck along with that fireplace, we're here to turn you vision into reality.