We've seen many decks that became a hazard for older homeowners, putting their life at risk with every step they take. So if you decided it's time to make a change to your outdoor space, you deserve a lot of credit.
Replacing a deck that's worn out is a bold project that requires a careful inspection, and an even more careful installation.
In this blog post, you'll discover 5 things you need to know before you replace your existing deck.
1. The condition of the decking and framing
Sometimes all your deck needs to look brand new are new deck boards. Other times, you'll also need to replace a wobbly railing. And sometimes, you'll need to replace the whole deck – decking and framing all together.
In other words, you can't know for certain if you really need to replace the entire deck unless you conduct a thorough inspection.
Expert deck builders have different tactics and tools that help them determine how old your deck is, and how longer it can last without it becoming a hazard
Best thing to do: ask your local deck builder to come and inspect your deck. Carefully choose the contractor though. You need him to be trustworthy and honest, not lie to you just so you buy his service.
2. The cost of materials and labor
Replacing a deck means demolishing the old one, getting rid of the old materials, and then rebuilding the deck entirely.
As you can imagine, this process is a bit more costly than just building a new deck from the ground up.
Besides the demolition cost and the cost to dispose of all the garbage, you'll also need to think of new, better materials. After all, you don't want to replace your deck with the same material. This is an upgrade, and it should feel like it.
Most of our work here at Riverview Decks is replacing old wood decks with composite material. This is a real upgrade, as composite decks are low-maintenance and require little to no attention on your part.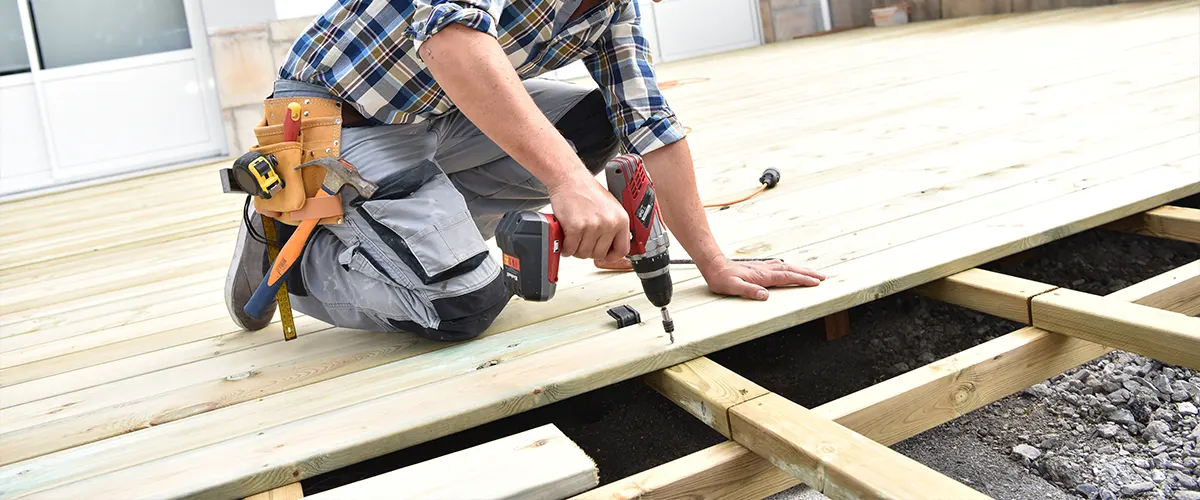 3. The permit process, if necessary
If you're not working with a licensed deck builder, you'll need to apply for the building permit alone. This means a lot of paperwork and a lot of back and forth to the city's building department.
A lot of planning, scheduling inspections, and even more paperwork. No matter how you put it, working with an unlicensed contractor or by yourself is a hassle and can quickly turn into a nightmare.
Note: All decks that are elevated from the ground and have a ledger board (the board that makes the deck to house connection) will need a building permit.
At Riverview Decks, we're helping all of our customers with their building permit. In fact, you won't have to do anything about it, as we'll take care of everything for you. This is the benefit of being a licensed deck builder: you can apply for a permit on behalf of your customer.
To learn more about the building codes in Knoxville, TN, click here.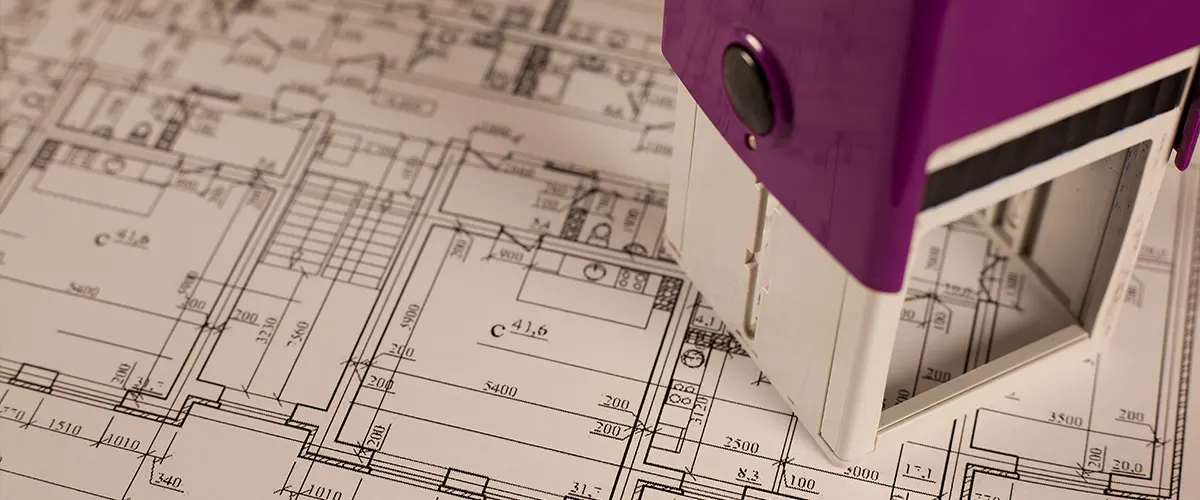 4. The type of decking material you want to use
As we said above, replacing a deck with pressure treated lumber decking is not the best choice you can make.
You want to increase its functionality, look, and comfort, and for that, you'll need a better material than wood.
Composite is the best decking material you'll want to use for the deck flooring. Aluminum railings are perfect and will match most deck designs and colors. And grade one pressure treated lumber or a metal frame will ensure your deck is 100% safe for many years to come.
Besides these, you'll also want to add several deck accessories and upgrades. Say, an awning or a pergola if you want something more upscale. Built-in benches are also great, and so are fireplaces.
If you want to learn more about composite decking, check out our article "Composite vs PVC Decking: What's the Difference?".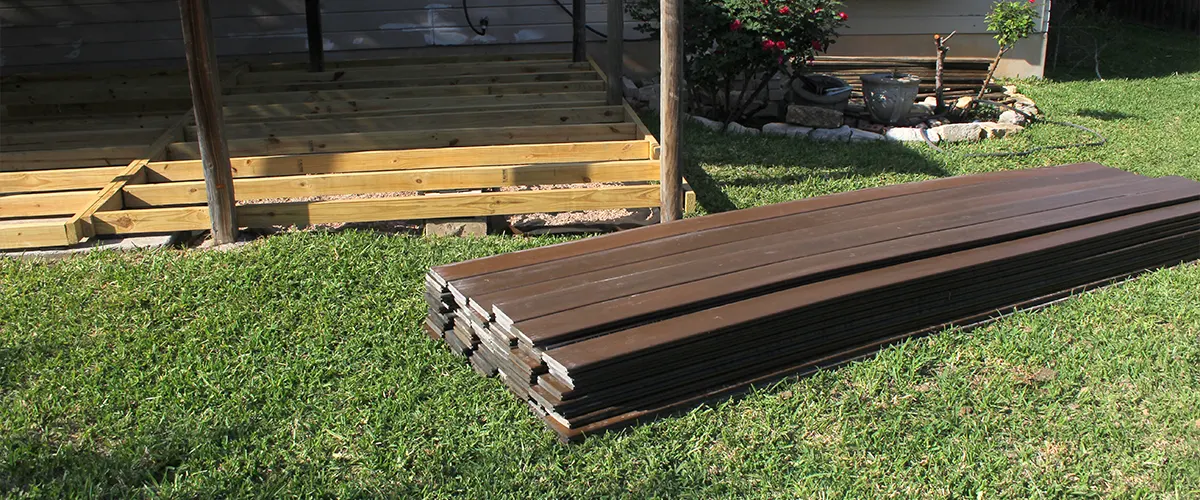 5. The new deck's maintenance
As long as you're replacing a deck with composite decking, you'll be in the safe zone. Meaning you won't have to spend a fortune and too much time maintaining your deck and deck boards.
For a composite deck, a pressure wash once in a while is more than enough to keep it in good shape.
If you decide you still want to go with a wood material, you're in for a treat.
Softwoods, like cedar or redwood, require constant maintenance if you want them to look great. Hardwoods, like mahogany, ipe, or teak, are much better wood materials. They offer an upscale look to your deck, but are also more expensive.
Under no circumstance we recommend our customers to go with a pressure treated lumber. Although it's the most affordable option, pressure treated lumber requires a lot of maintenance and repairs, therefore, money. Besides, repairing wood rot is a real hassle.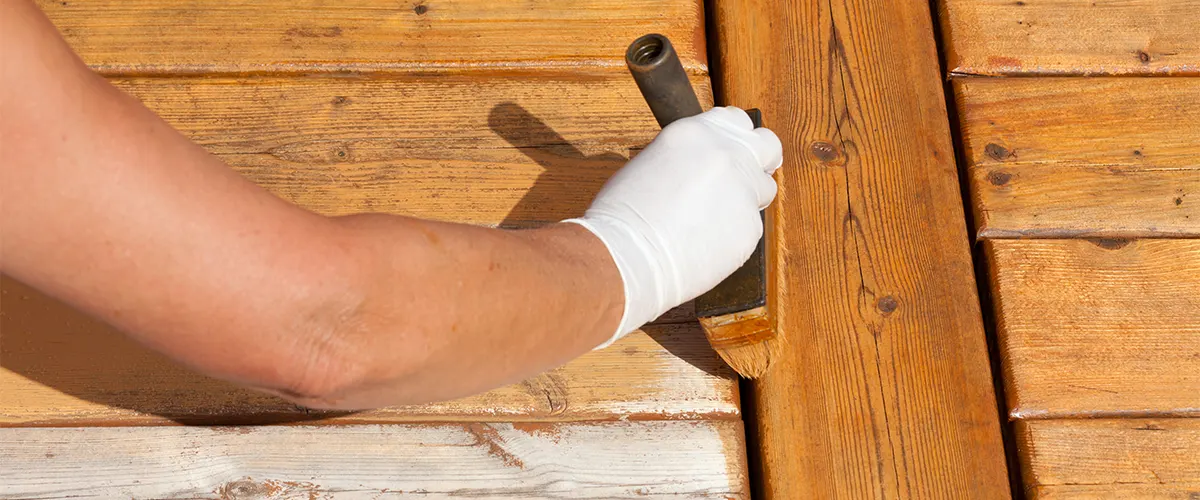 If you're working with a professional deck builder, he'll have all the tools needed. If you want to try and DIY your new deck, or you just want to start a quick deck repair project, here's what you'll need for replacing a deck:
Replacing a deck is a great investment if you want to uplift the comfort of your outdoor space and increase your property's value.
It's a bold project that takes time and will require a decent amount of work. But before you begin this deck project, you need to be familiar with the most common deck problems.
At Riverview Decks, our goal is to make your deck replacement project flow and have smooth sailing. We're aiming to give you a stress-free and effortless deck building experience, along with a memorable journey.