If you have a deck, it's important to make sure that the railing is in good condition. A railing can help keep you safe while you're walking on your deck, and it can also add some extra style to the space. If your railing is starting to rot or warp, it's time to replace it. In this article, we will show you how to replace deck railing quickly and easily!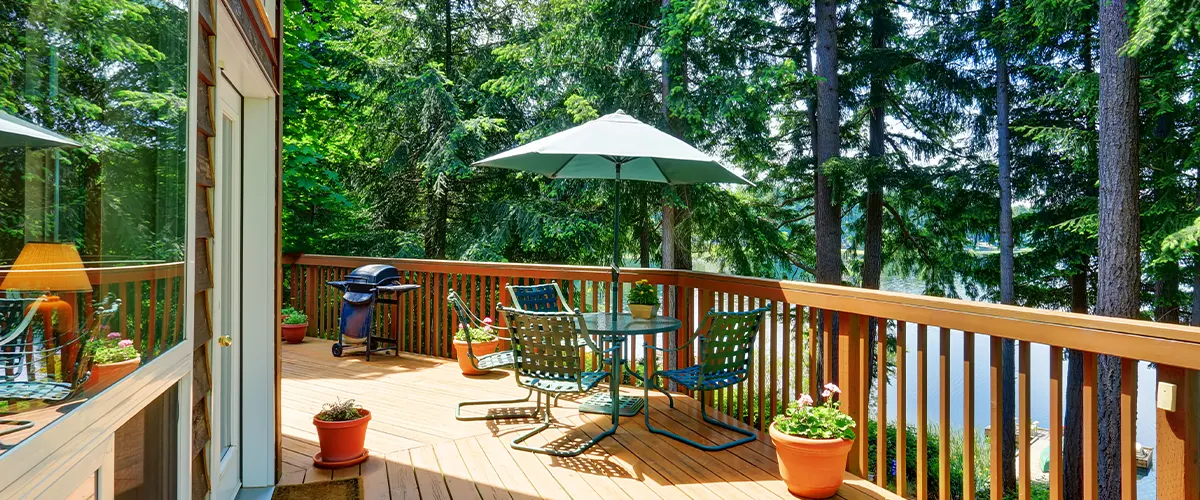 The Benefits of A Functional Deck
Having a deck is a great way to add some extra living space to your home. A deck can be used for dining, relaxing, or even entertaining guests. A well-maintained deck can add value to your home, and it can also be a great place to spend time with family and friends. If you're looking for a way to improve your home, adding a deck is a great option!
How To Replace Deck Railing
A deck can be a great addition to any home, providing a space for outdoor entertaining or simply a place to relax and enjoy the outdoors. However, decks require regular maintenance in order to keep them looking their best and to prevent damage. One of the most common problems that decks face is damage to the railings. Railings can be damaged by wind, rain, snow, ice, and even Sunlight. If your railing becomes damaged, it is important to repair or replace it as soon as possible.
There are several options for repairing or replacing damaged railings. You can purchase new railing components from a hardware store or online retailer, or you can hire a professional contractor to do the work for you. If you ever happen to have a wobbly deck railing and want to return your wood deck railing system to its former glory, take a look at the steps below
Step One: Remove Damaged Deck Railing
Before you install your new deck, it is important to check the condition of your existing deck. This includes inspecting the deck boards, posts, joists, and railings. If any of these components are rotten or damaged, they should be replaced before you install the new deck. Additionally, it is important to make sure that the deck frame is level and square. Otherwise, the new decking will not lay flat and could eventually warp or become unstable. By taking these simple steps, you can ensure that your new deck will be safe and look great for years to come.
Step Two: Attach New Railing To The Deck
Now that you have finished removing the old, rotten railings from your deck, it is time to attach your new framing. This pricess is relatively simple, but there are a few things you need to keep in mind. First, make sure that the new framing is securely attached to the deck itself. This will help to prevent the frame from shifting or wobbling over time.
Next, it is important to fasten the rails in place using screws or nails. Make sure that the screws or nails are long enough to penetrate through the frame and into the decking material beneath. Finally, it is important to check the stability of the frame and structural integrity of the entire deck before you add any further decking materials. Once you have checked the frame and made sure that it is secure, you can finish attaching your new railings and enjoy your new and improved deck.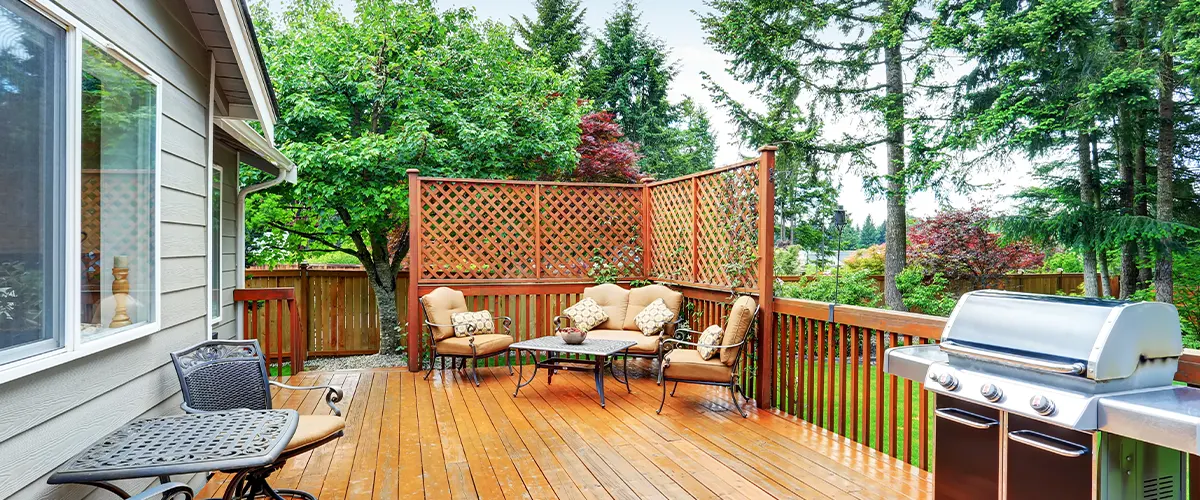 Step Three: Align The Cap
The top of the deck rail is commonly referred to as the cap. It is important to make sure that the bottom rail is securely in place before starting to align the cap. The process of aligning the cap may vary depending on the type of decking railing you have, but it is generally a fairly straightforward process. 
Once the bottom rail is in place, you can begin attaching the cap by screwing it into place. It is important to make sure that the screws are properly aligned so that they will not be visible from below. Once the screws are in place, you can then finish attaching the cap by nailing it into place. Nailing the cap into place will help to ensure that it is securely attached and will also give it a more finished look.
Average Cost Of Deck Railing Replacement
Depending on the size and extent of the damage, the average cost to replace your deck railings can differ significantly. According to NADRA, f you're simply looking to replace a few boards or posts, for instance, the cost of railing materials will be your primary concern. If, on the other hand, you're dealing with widespread rot or decay, you'll need to factor in the cost of labor as well. In terms of materials, you'll need to decide whether you want to use wood, composite, or metal for your new railings.
Each option has its pros and cons in terms of cost, durability, and aesthetics. Once you've selected your material, you'll also need to choose a stain or varnish to protect it from the elements. Finally, don't forget to factor in the cost of deck screws, deck framing and other hardware and deck features. With all these factors considered, the average cost to replace your deck railings can range anywhere from a few hundred dollars to several thousand.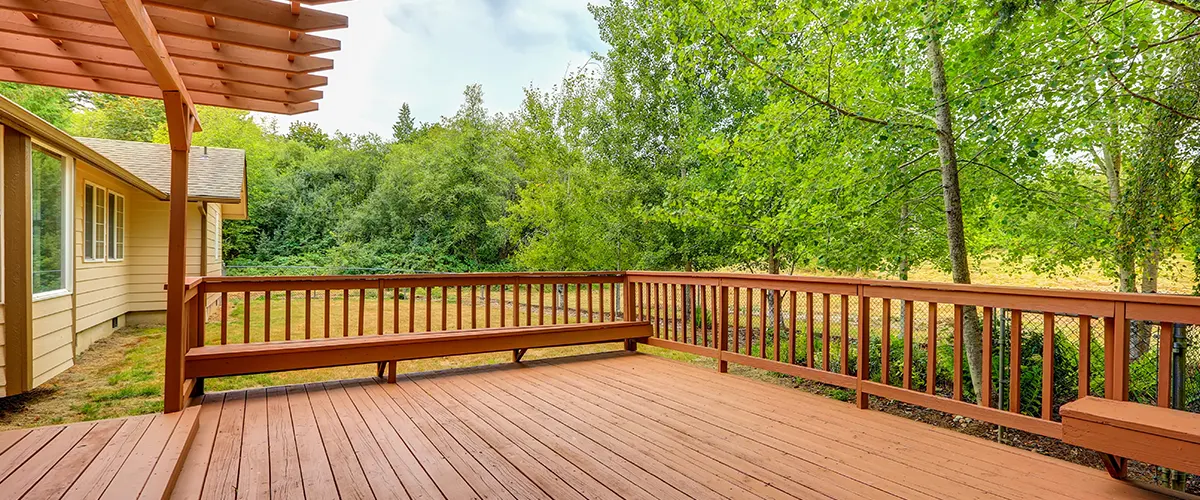 Replacing deck railings can seem like a daunting task, but with this guide, it's something that most homeowners can do themselves. If you're in need of assistance, our team is here to help. Contact us today for more information on replacing your deck railing and get started on giving your deck a fresh new look!