When it comes to adding outdoor space to your home, you may be wondering if a porch or patio is the right option for you. Both can provide a great spot to relax and enjoy the outdoors, but they offer different benefits and come with different price tags. So, which one should you choose? Let's take a closer look at the difference between porch and patio to help you decide!
A porch is typically a covered space that extends from the entrance of a home. It's a great place to relax and enjoy the outdoors, and many porches come with furniture like benches and chairs. Porches can be very versatile and can be used for everything from dining to relaxing to sleeping.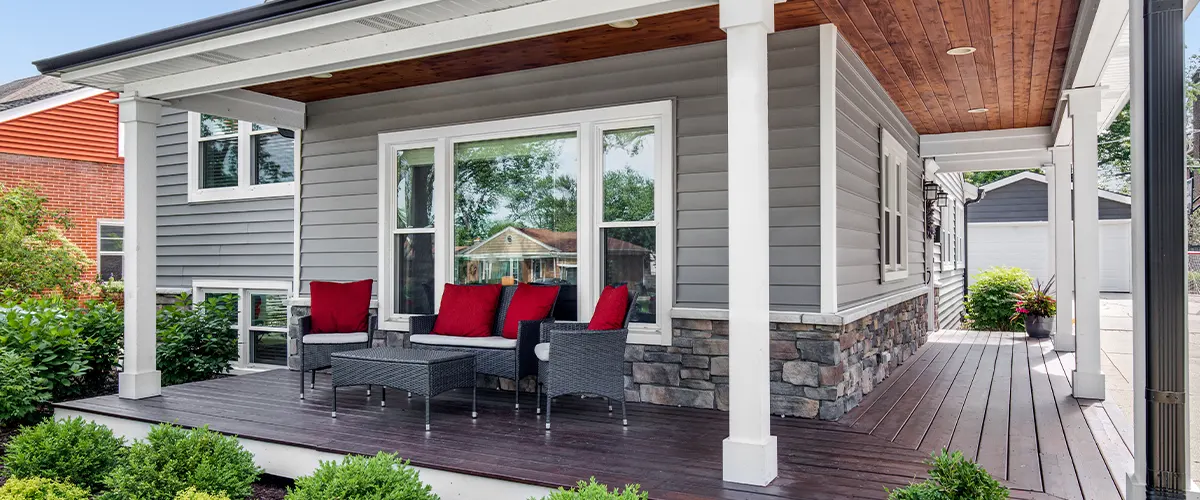 A patio is an outdoor space that is not attached to the home. It's a great place to entertain guests or just enjoy the outdoors, and patios can be made from a variety of materials like concrete, stone, or pavers. Patios are usually less expensive than porches, but they may not offer as much protection from the elements.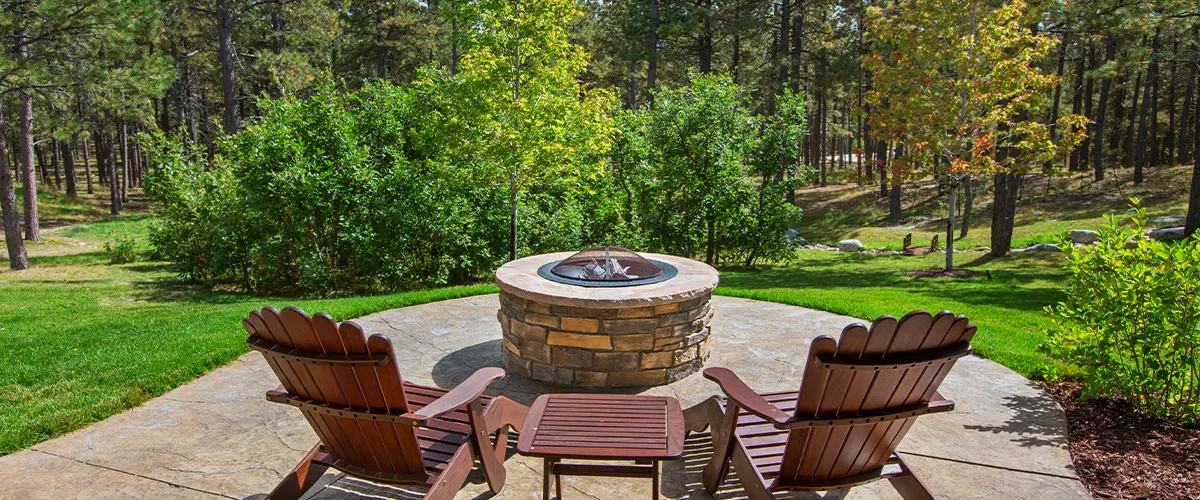 Porch vs Patio: Which One Is For You?
Patios and porches are two types of housing attachments that serve different purposes. A patio is an uncovered, detached element of the landscape design, located at ground level in the back of a house.
A porch is an attached element level with the front of the house. Patios are not part of the home design or structure. Unlike porches, they do not have to share flooring, paint color, or other elements inside the house. A patio is a paved surface without covering, while a porch often attaches to the exterior wall of a house and receives covering from a roof.
Patios and porches can both be enjoyable places to relax, but they serve different purposes. Patios are great for entertaining guests or spending time outdoors, while porches can be used as an extension of the living space inside the house. You can add lounge chairs and turn them into open-air living rooms. When deciding which one to add to your home, it is important to consider how you will use it and what purpose it will serve.
What To Consider Before Making A Decision
Before you decide on which design structure should be steps away from your front door, you need to consider a few things. A large porch can accommodate more options. You can go for a backyard patio with an outdoor kitchen and swimming pool.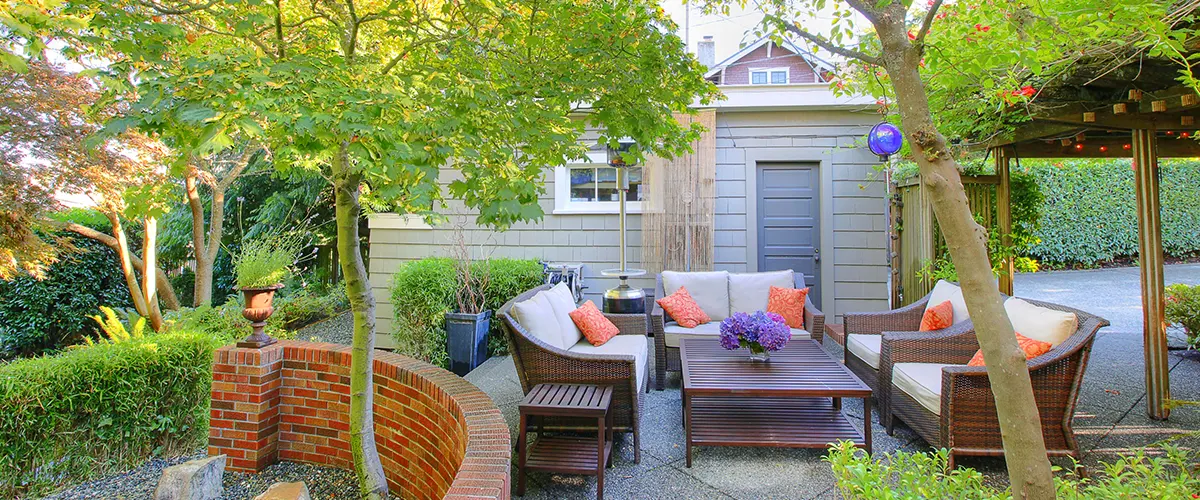 When deciding whether to build a porch or patio, the climate is an important factor to consider. Patios are open outdoor areas that are typically made of concrete, stone, or brick. They are popular for homes in warmer climates since they can be used year-round.
Porches, on the other hand, may be open or enclosed depending on the style. They can also be made of a variety of materials, including wood, concrete, or stone. In colder climates, porches are often enclosed and outfitted with screens or windows to allow for year-round use. As a result, weather plays an important role in the porch vs. patio debate.
When deciding between a porch and a patio, one important factor to consider is the amount of space you have available. A patio can be a great addition to a small backyard, but it may make the area feel cramped and could overtake other landscape design features. Similarly, a porch in a small front yard may not provide the privacy you desire and could make you feel like you're on display in your neighborhood.
If you have a large yard, however, you may be able to accommodate both a back porch or a front porch and a patio. In this case, it's important to consider how you'll use each space and what kind of atmosphere you're trying to create. With careful planning, you can turn your outdoor living space into an oasis that's perfect for entertaining, relaxing, or simply enjoying the fresh air.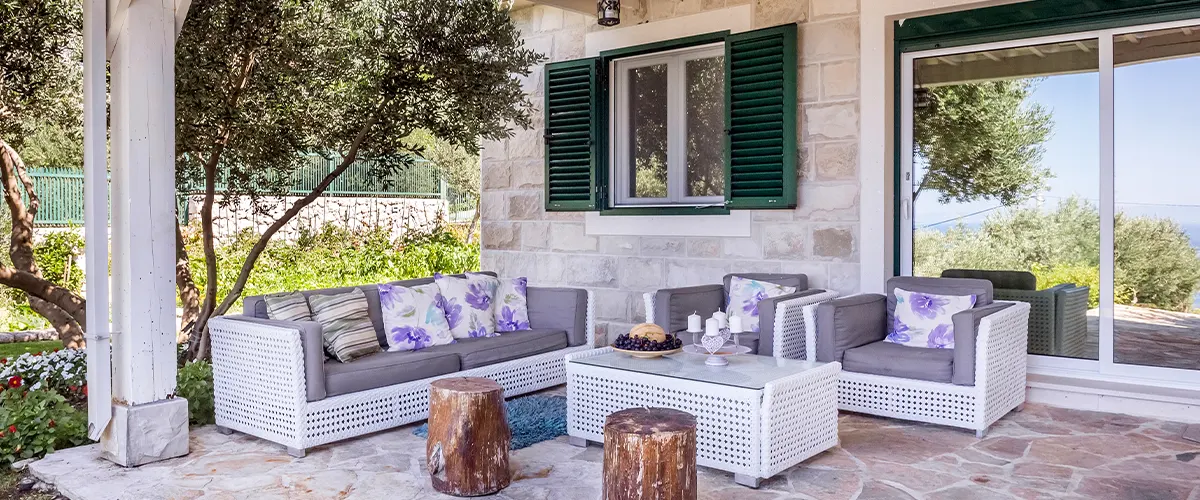 When it comes to making a choice for outdoor living spaces, the purpose of your outdoor structure should be the central focus. Do you want to relax in nature, entertain guests, or increase curb appeal? The main option for most homeowners when it comes to outdoor spaces is entertainment.
When it comes to guests, there are a few things to keep in mind. Porches are typically located at the front of the house and offer little privacy. They're also usually open, which may not be ideal if you're looking to host a larger gathering and use outdoor furniture or a fire pit.
However, porches can be great for smaller gatherings or socializing with neighbors. Patios, on the other hand, are typically located in the back of the house and offer more privacy. They're also usually more spacious, making them ideal for hosting larger parties or gatherings. If you entertain guests frequently, it's important to choose a space that will work best for your needs.
Porches and patios have unique benefits, so how do you choose which is right for your needs? If you're not sure where to start, or if you need help narrowing down your choices based on budget or lifestyle constraints, get in touch with us. We can help you figure out which option is best for your home and make the process of choosing a porch or patio as easy as possible.