From the rolling hills to the bustling cities, Tennessee offers a rich tapestry of outdoor living possibilities. Whether you're seeking the rustic allure of classic wood, the modern charm of composite decking, or the exotic beauty of hardwoods, our guide is here to illuminate your options.
We've scoured the state to bring you a curated list of suppliers renowned for their commitment to quality, expertise, and innovation.
Each supplier we showcase brings its unique strengths and offerings to the table. From treated lumber to cedar, from eco-conscious composites to the lasting beauty of tropical hardwoods, our selected suppliers cater to various preferences, budgets, and design visions.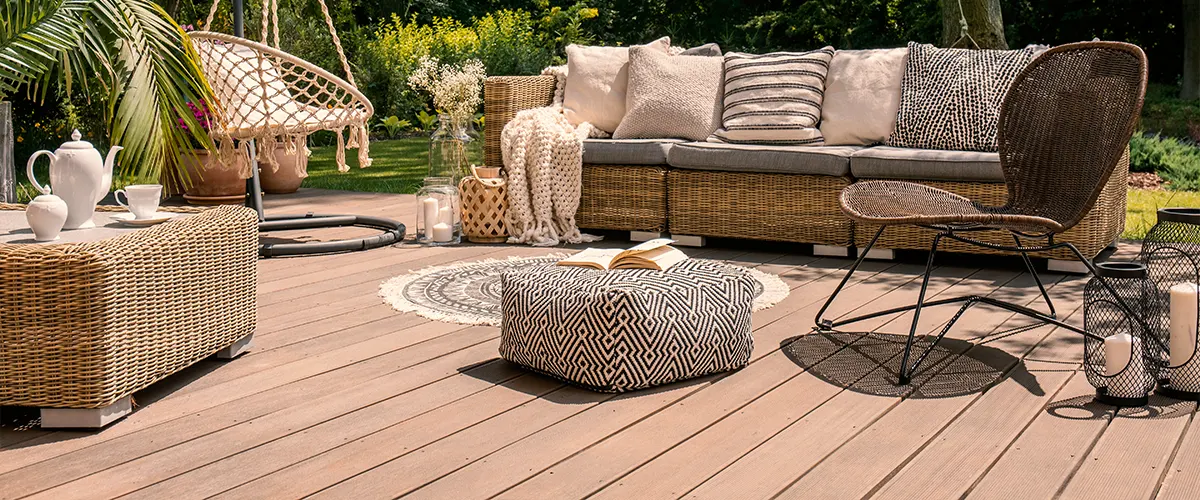 6 Popular Wooden Decking Suppliers In Tennessee
Whether you're envisioning a classic cedar deck, a low-maintenance composite masterpiece, or even exotic hardwoods, this section will navigate you through the options available from prominent suppliers across the state.
Join us as we explore the materials, brands, and expertise that contribute to crafting the deck of your dreams in the heart of Tennessee.
ABS Wood specializes in exotic hardwoods such as Ipe, Cumaru, and Tigerwood, bringing a touch of luxury and durability to your deck.
With a focus on premium quality, ABS Wood offers hardwood decking that withstands the test of time while exuding unique aesthetics.
If you're seeking exceptional deck material, their offerings provide an array of stunning options to elevate your outdoor space.
Ipe Woods USA specializes in premium Ipe wood decking, a highly regarded choice for its exceptional durability and timeless appeal.
Their selection of hardwood decking materials offers a natural beauty that matures with time, creating a stunning outdoor space.
Ipe Woods USA is an ideal option for those prioritizing longevity and investing in a deck material that stands up to the elements.
Home Depot is a nationwide home improvement retailer with several convenient locations throughout Tennessee. They are a go-to destination for deck builders, offering an extensive range of decking materials.
From pressure-treated lumber that balances affordability and durability, to cedar decking known for its natural beauty and resistance to decay, Home Depot provides a diverse selection to suit different preferences.
Additionally, they offer composite decking solutions, which require minimal maintenance and come in various colors and styles.
Home Depot also stocks a wide array of tools, hardware, and deck accessories, making it a one-stop shop for all your decking needs.
Lowe's is another prominent home improvement store that serves Tennessee residents. Their decking options include pressure-treated wood, favored for its economic value and effectiveness against insects and decay.
Lowe's offers cedar decking boards known for their rich color and aromatic scent for those seeking the timeless charm of cedar.
They also feature a range of composite decking products from trusted brands, providing the benefits of durability and low maintenance.
Lowe's complements their decking materials with railing systems, deck stains, and various accessories to customize your outdoor space.
84 Lumber is a regional building materials supplier catering to Tennessee deck enthusiasts.
Alongside their array of treated lumber, cedar, and composite decking options, they may offer specialized services such as custom deck design assistance and complete project packages.
84 Lumber prides itself on helping customers envision and execute their decking projects, making it an ideal choice for those seeking comprehensive solutions.
Carter Lumber, a regional supplier, provides an assortment of decking materials for homeowners in Tennessee. They offer a range of treated lumber, ideal for those looking for a budget-friendly yet reliable decking solution.
Additionally, they provide cedar decking options that infuse natural warmth and beauty into your outdoor space.
Carter Lumber's expertise extends beyond materials, offering deck design guidance and planning resources to assist you in creating the perfect deck setup.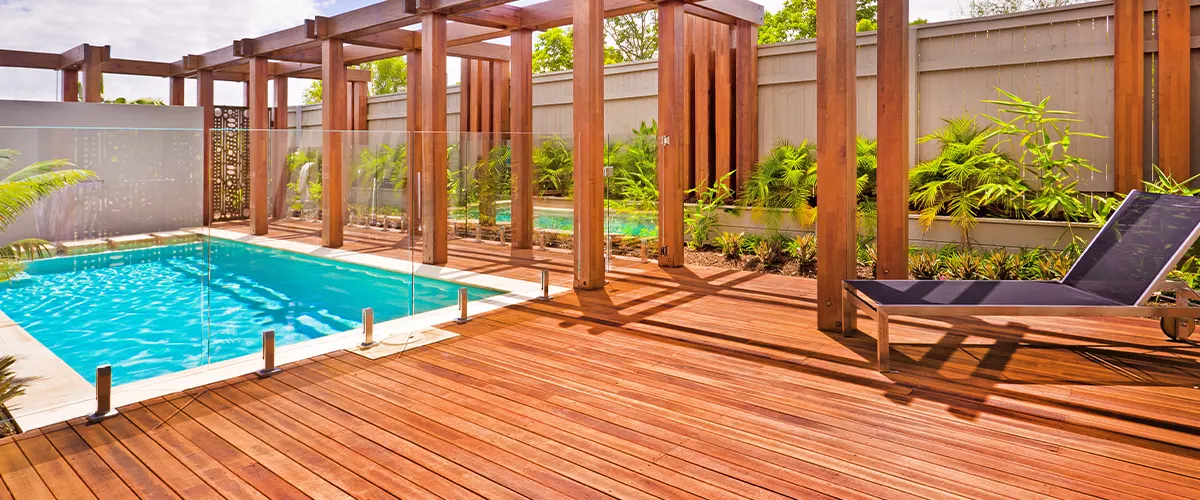 As we draw the curtain on this exploration of the top wooden decking suppliers in Tennessee, we invite you to take the next steps in creating your outdoor masterpiece. The journey through various decking options, from the warmth of cedar to the innovation of composite materials, has unveiled a world of possibilities for crafting your dream deck.
If you want our experts to build your dream deck for you, request a quote and we'll get back to you as soon as possible. If you're in a rush, call us directly at (865) 801-4545 and let's discuss your upcoming project!