Creating a comfortable and functional outdoor living space is essential for today's homeowners, and an under deck drainage system can play a significant role in achieving this goal.
Two popular options, under deck oasis vs zip up decks, offer solutions to keep the area beneath your raised deck dry while enhancing its appearance.
In this guide, we'll explore the pros and cons of both systems as we compare under deck oasis vs zip up decks to help you make an informed decision that best fits your needs.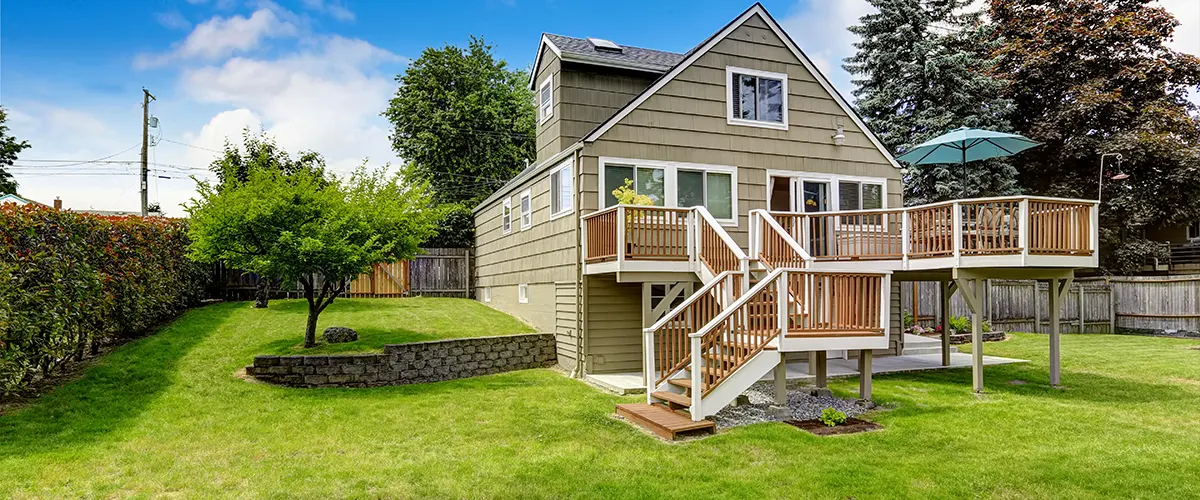 What Is An Under Deck Oasis?
An under-deck oasis is a high-quality and innovative under-deck drainage system designed to create a usable, dry space beneath your home's elevated deck.
As America's most trusted solution for transforming wasted areas into beautiful outdoor living spaces, it not only increases the functionality of your property but also protects the substructure from moisture and potential damage.
The Under Deck Oasis system is customizable to suit your specific needs and preferences with various color options available. Moreover, since aesthetics play an essential role in any home improvement project, this system is expertly crafted to blend seamlessly with your existing outdoor décor while increasing the overall value of your property.
For instance, homeowners can opt for wood grain finishes or paintable solid colors allowing them to match their new oasis area with the rest of their home design easily.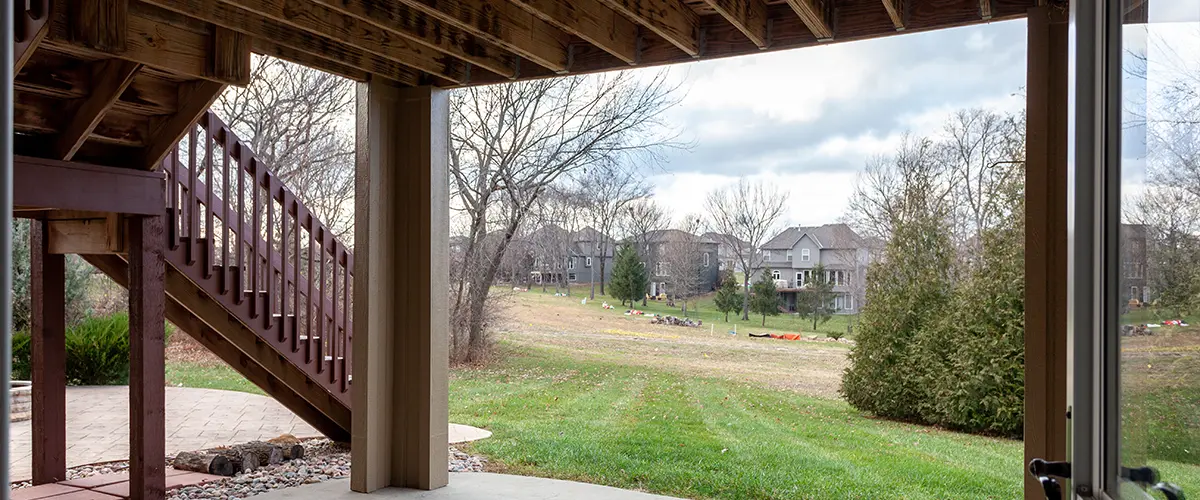 A Zip Up Deck is an innovative under-deck drainage system specifically designed to keep the area beneath your deck dry and protected from moisture. This versatile system utilizes vinyl rails that attach perpendicularly to the joists, creating a watertight barrier between the decking boards above and the space below.
One of the key benefits of a Zip Up Deck is its durability and performance in various weather conditions. The system boasts a Class A fire rating and has passed hurricane tests, which means it can withstand extreme environmental factors better than most other vinyl-based options on the market.
Homeowners seeking to enhance both their home's aesthetic appeal and functionality should consider incorporating a Zip Up Deck into their outdoor design plans.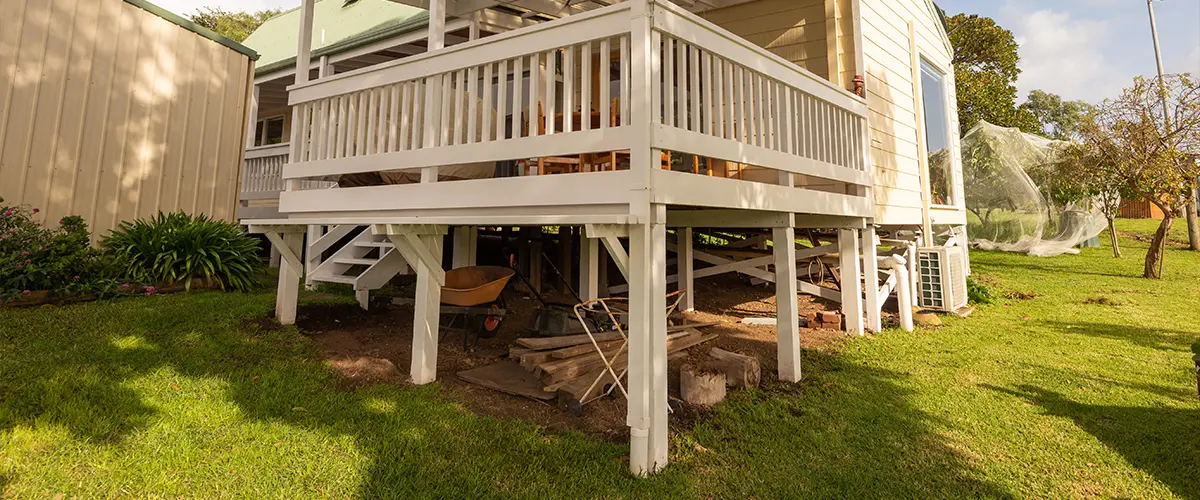 The Pros And Cons Of An Under Deck Oasis
Homeowners considering an Under Deck Oasis system for their outdoor living spaces should weigh the advantages and disadvantages before making a decision. The following table outlines the pros and cons of an Under Deck Oasis system:
| Pros | Cons |
| --- | --- |
| Outstanding material quality ensures durability and longevity. | May be more expensive than other under-deck drainage options. |
| Effective three-part drainage system catches and redirects water. | Installation can be more complex compared to other systems. |
| Excellent customer service during installation and follow-up support. | Some homeowners may prefer the aesthetics of other under-deck systems. |
| Creates a dry, usable space beneath the deck for outdoor living and storage | Not all contractors may be familiar with the Under Deck Oasis system, making it harder to find a qualified installer. |
| Can be customized to suit the needs and preferences of individual homeowners. | Some homeowners may find maintenance of the system to be time-consuming or challenging. |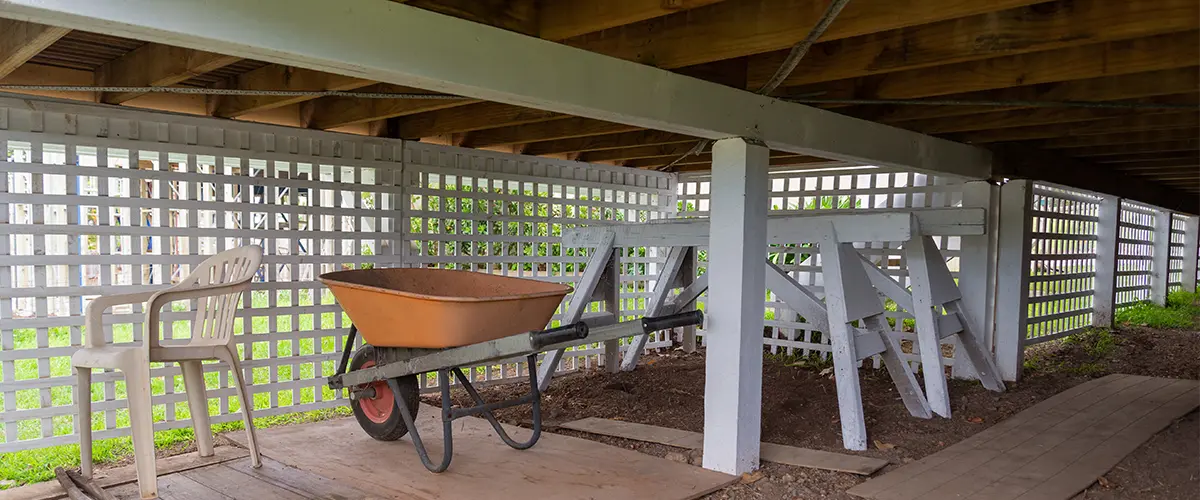 The Pros And Cons Of Zip Up Decks
As a homeowner considering a deck drainage system, it's essential to weigh the pros and cons of Zip Up Decks before making a decision. The following table provides a comprehensive overview of the advantages and disadvantages of this popular option.
| Pros | Cons |
| --- | --- |
| Quick and easy installation | Potential for reduced durability due to vinyl material. |
| Retrofitting possible on an existing deck. | May not be suitable for all deck configurations. |
| Budget-friendly compared to Under Deck Oasis | May require more maintenance than high-end alternatives |
| Effective at directing water away from the deck | Limited color and design options. |
| Easy to clean and maintain | Can be susceptible to fading and discoloration over time. |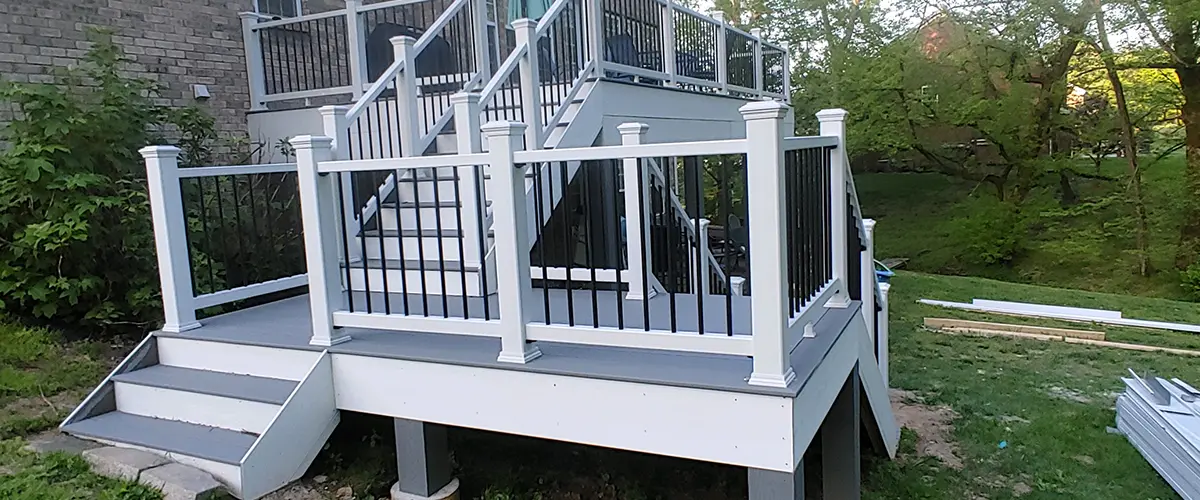 When it comes to choosing an under deck drainage system, homeowners have two great options in Under Deck Oasis and Zip Up Decks. Both systems are designed to capture water and divert it away from the space below the deck, providing a dry area that can be used for outdoor living.
While Under Deck Oasis offers a range of color and finish options, as well as a promotional code for cost savings, Zip Up Decks provides quick and easy installation with removable panels for access to electric or plumbing.
Ultimately, homeowners should consider their budget, desired aesthetics, and ease of installation when deciding between these two quality products. And if you need a professional opinion to help you choose between these two types, contact us today!