When it comes time to build a new deck, the material you choose is one of the most important decisions you'll make. Not only does the material need to be able to withstand years of use and weathering, but it also has to fit your personal vision for the perfect deck. So what are the best deck materials that work for your outdoor space?
Are you looking for a natural wood look that will age gracefully? Or are you interested in a low-maintenance option that won't require any upkeep? No matter what your dream deck looks like, we've got the perfect material choice for you. Keep reading to learn all about the top 5 best deck materials on the market today!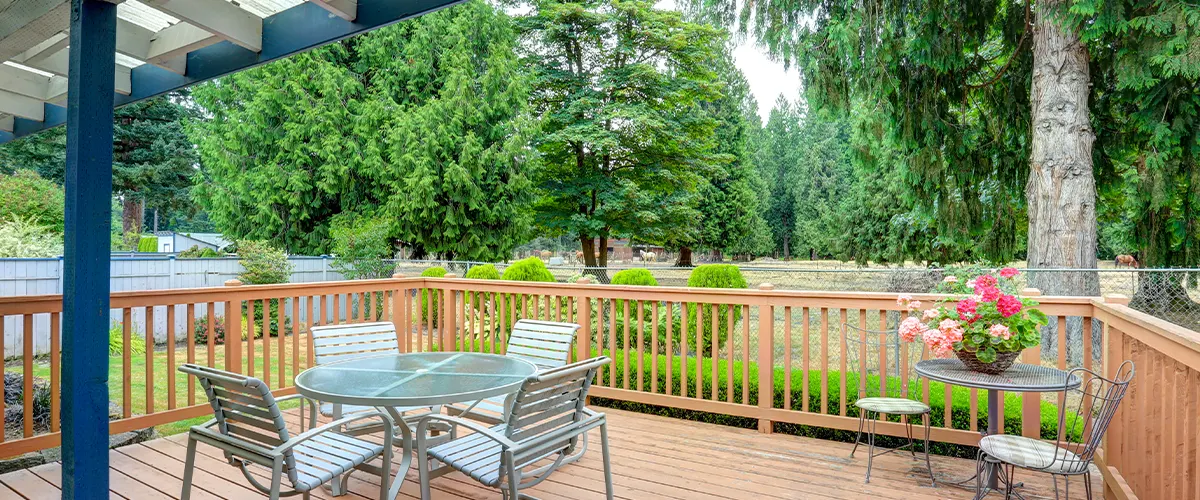 1. Pressure-Treated Wood: The Affordable Option
Pressure-treated lumber is the most common type of wood decking. Pressure-treated lumber is permeated with chemicals that contain insecticides and anti-rot properties, helping to enhance its natural durability. It's also easy to find, easy to cut, and generally easy to work with.
If you don't like the natural hue of your pressure-treated lumber, a stain can help with that and make it more aesthetically pleasing to suit your own tastes. While not all lumber is treated with the same chemicals, pressure-treated lumber is a good choice for decking because of its durability and resistance to insect damage and rot.
2. Cedar And Redwood: The Superior Choices
If you're looking for an alternative to treated lumber, redwood and western red cedar are two popular options. Both of these western softwoods are prized for their rich color and natural beauty and because they don't contain chemicals or preservatives. Both wood species contain tannins and oils that make them naturally resistant to rot, decay, and insects.
While both materials are durable and low-maintenance, there are a few key differences to keep in mind.
Redwood is slightly more expensive than cedar, but it's also more dimensionally stable, meaning it's less likely to warp or shrink over time.
Cedar is more widely available than redwood and is often used in prefabricated decking boards. If you're unsure which natural wood decking material is right for your project, consult with a local lumberyard or deck builder.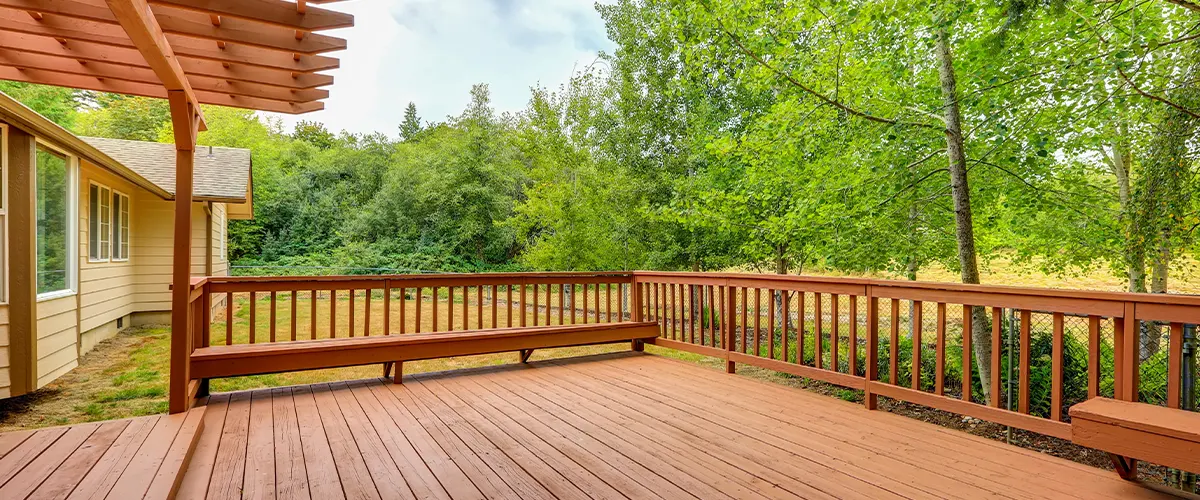 3. Tropical Hardwood: The Exotic Option
If you're looking for durable and long-lasting decking material, hardwoods like Ipe are an excellent option. These woods are incredibly dense, making them resistant to both pests and rot.
Additionally, hardwoods contain natural tannins that work in a similar way to pressure-treated lumber. This means that your deck will be protected against moisture and wear and tear. While hardwoods may be more expensive than pressure-treated lumber, their added durability makes them a wise investment for any deck.
Each tropical hardwood is different and has its own distinct appearance. These decking materials are perfect for any outdoor living space because of their stunning appearance.
Wood decks are usually the popular choice among homeowners, but tropical hardwood deck boards are for those who wish to take their wood deck to the next level.
4. Aluminum: The Underrated Choice
While aluminum decking might not be the first material that comes to mind, it actually has a lot to offer in terms of durability and low maintenance.
Aluminum decks won't rot, rust, warp, splinter, crack or check, and they are also extremely weather-resistant and slip-resistant. In addition, aluminum decks have a powder-coated finish that lasts virtually forever and won't peel or blister.
Plus, aluminum can't catch fire, wood-boring bugs hate it, and it's 100 percent recyclable. So if you're looking for a durable and low-maintenance decking option, aluminum might be the perfect choice for you.
5. PVC And Composite: Best Deck Materials Overall
According to NADRA, composite and PVC decking are popular choices for today's homeowners.
These materials are typically more durable and longer lasting than traditional wood decking.
Composite decking materials are made from a mixture of recycled plastic and wood dust, while PVC decking is made from 100% plastic.
Both materials are moldable into long, dense boards that are designed to resist weathering and wear.
In addition, composite and PVC decking are easy to clean and require little maintenance compared to natural wood.
So if you're looking to build a deck, composite and PVC decking is becoming the preferred choice for many homeowners and the best decking material overall.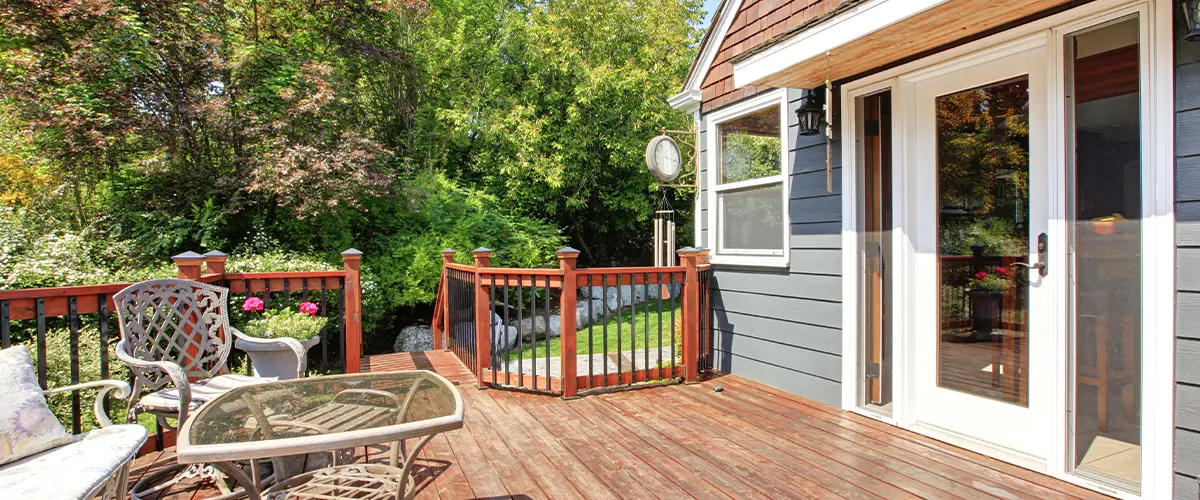 Now that you know a little more about the different types of deck materials, it's time to make a decision. If you need help choosing the best deck material for your needs, get in touch with us. We can help you find the perfect deck for your home and give you a quote on installation. Thanks for reading, and happy decking!