You've decided you want to invest in a deck with a steel frame, but you're not yet sure about all the benefits that steel frames have on your outdoor space.
You're probably interested in the cost of a steel frame as well, and maybe some top manufacturers and installers in your area.
In this article, we'll discuss all of these aspects so you can make an informed decision about getting a deck with steel frame.
Why A Deck With Steel Frame?
This is a question that you'll probably hear from many of your visitors after your deck is ready.
Steel frames are incredibly sturdy, resistant to rot, decay, pests, and fire, and will ensure your deck is 100% safe for you and your loved ones.
Steel frames are immune to anything that will hurt most decks in your area. Storms, water, the hot sun, or any other challenge Mother Nature throws at your deck, will have no effect on a deck with steel frame.
Other benefits of a steel frame deck:
The Cost Of A Steel Frame
The cost of a steel frame is definitely something to consider when investing in a deck. While it may be more expensive than a traditional wooden frame, it's definitely worth the investment.
Because steel frames are so sturdy and resistant, you won't have to worry about any damage happening to your deck. This means zero repairs and maintenance to a deck with steel frame.
Additionally, steel frames will last much longer than any other type of frame, so you won't have to replace it as often as one would replace a wood frame.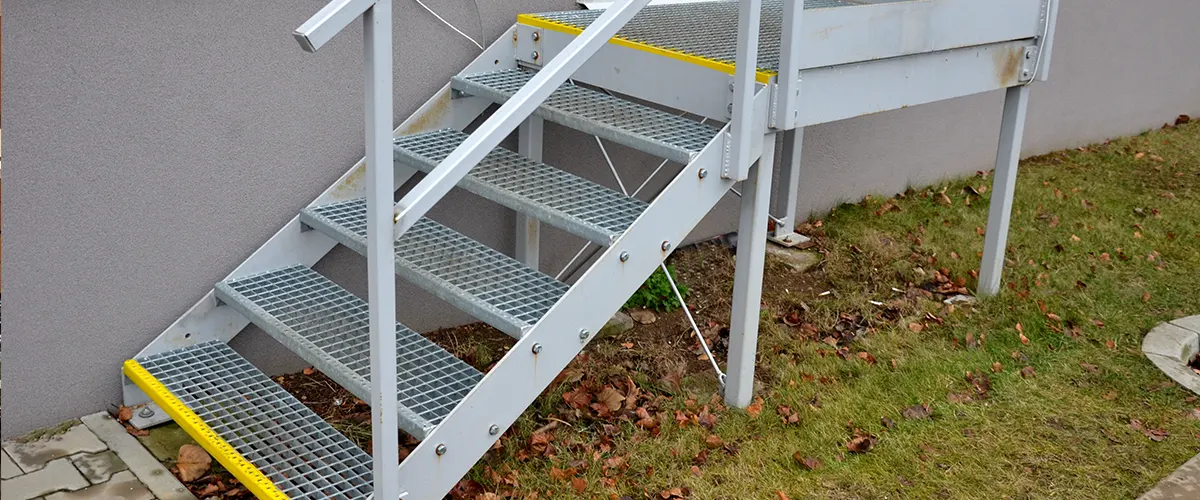 Top Manufacturers And Installers
There are many steel frame manufacturers in the USA, but the most popular one (and arguably the best one) is Fortress Building Products.
They are a top seller in deck steel frames and offer top quality on each of their products. They offer steel picture frames, railings, fencing, fasteners, and pergolas, making them a one stop shop for all your outdoor living spaces needs.
Their main framing products, however, are the Evolution Steel Deck Framing and Evolution Steel Stair System. 
They have light gauge steel, steel studs, a great steel joist, and the best steel framing system on the market. With Fortress you're sure to get a steel framed deck that'll complete the look and feel of your outdoor space.
Top Manufacturers And Installers
Here at Riverview Decks, we're advocates of safety and functionality when it comes to decks. We love the metal frames that Fortress offers, and we recommend them to all of our customers that want to make their decks safe for their loved ones.
We're experts in installing Fortress metal frames (or any other deck frames, for that matter), and our goal is to do it with a smooth and intuitive process for you.
We're proudly serving all homeowners in Knoxville, TN and East Tennessee looking to upgrade their outdoor spaces.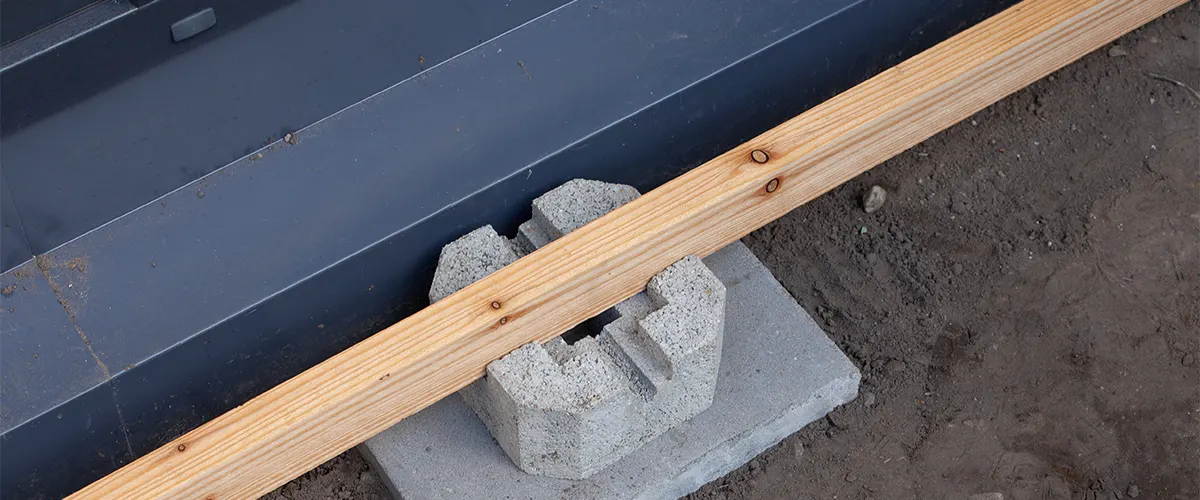 Other Alternatives To A Deck With Steel Frame
Steel is probably the most expensive framing material, and if it's out of your budget, you should know there are some alternatives.
Aluminum frames come very close to what steel has to offer. It's also resistant to the elements, sturdy, safe, and can hold a great deal of weight.
The only difference is their resistance to corrosion (the only thing that can affect them). Steel is a tougher material, more resistant to rust. Especially when treated against it.
Aluminum requires an extra coat of protection against corrosion, but is still a great alternative to steel. Besides, aluminum is great if you want to match composite deck boards.
Although not a metal, composite frames are also durable and resistant to water damage. Or at least more durable and resistant than wood is.
Most popular option for frames today remains the pressure treated lumber. A rather poor choice for homeowners that want a deck frame that'll stand the test of time.
Composite is a step up from wood, as it's a manufactured material that's fairly resistant to water, and strong enough to withstand a great deal of weight.
A composite frame is also more affordable than a metal frame.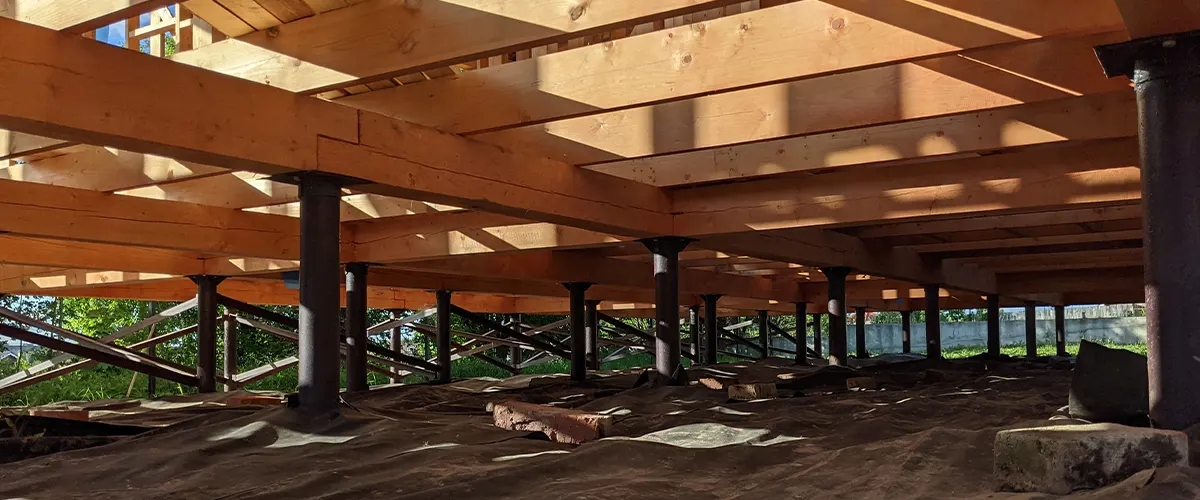 Steel framing is definitely a top player when it comes to deck framing. They offer immense functionality, and are easy to match with any decking material.
However, if a steel deck frame is out of your budget, we can work together to find another material that'll match your needs and preferences. For example, aluminum frames are a great alternative that have very similar qualities to steel frames.
If you're looking to get a deck with a metal frame, you're in the right place.
Our deck builders at Riverview Decks are experts in their trade. We focus on your well-being and finding the most cost-effective solutions for your outdoor space. We want to make your experience with us memorable and effortless, which is why you're at the front and center of our work.