The Best Deck Repair In Louisville, TN
Discover premium services for deck repair in Louisville, TN!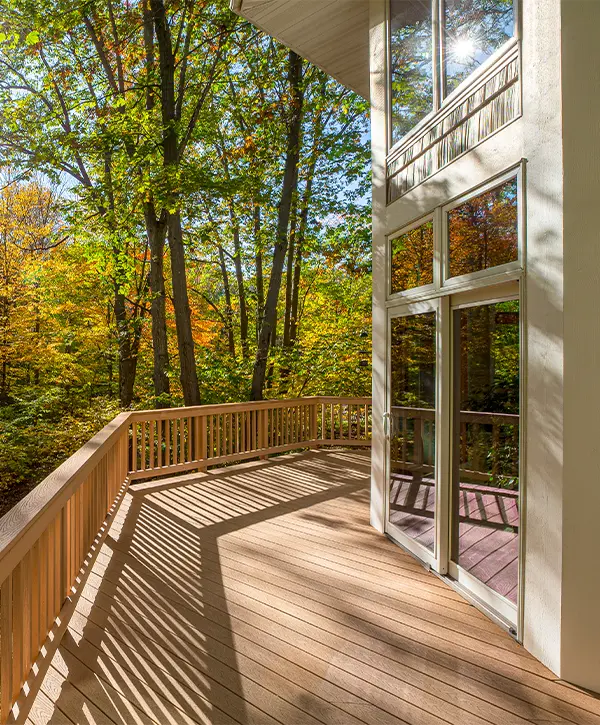 At Riverview Decks, we take great pride in our dedication to supplying Tennessee residents with the best decks and outdoor areas. Our talented team is highly skilled in deck repair services, providing reliable solutions to help you enjoy your space again!
Don't go any further when searching for someone capable of restoring your deck — let us use our knowledge and expertise to ensure it's done right.
A Deck Repair Service That Never Disappoints In Louisville, TN
We understand how vital your deck is to you, so we are committed to achieving excellence with the end product.
You can trust that all of your concerns and questions about home improvement projects will be addressed as this process unfolds.
With our help, transforming any backyard or front porch won't just be a mere cosmetic upgrade – it'll become an investment paying dividends!
Get Your Premium Deck Repair In Louisville, TN
If your deck is exhibiting signs of wear and tear, such as loose rails or supports, it may be more economical to choose a whole replacement over merely fixing select boards in the long run.
You might think you can get away with minor repairs at first – however, if other elements are showing distress too, then replacing will save both money and effort down the line.
Don't wait until the damage worsens, save your wallet from extra costs by beginning anew today! At Riverview Decks, we offer a thorough assessment of your deck. After that, it is up to you if you would like to keep utilizing your old deck or replace it entirely.
Get a free estimate for deck repair right now! Get the greatest price for your deck repair project in Louisville, TN, and enjoy a hassle-free procedure not found with any other deck contractor.
Louisville Deck Owners Have Experience An Amazing Job
Our former clients that came to us for deck repair in Louisville are more than happy with their results!
We had a fantastic experience with Nate, Jose and his team! They were efficient and professional. The communication was impeccable.
I was updated every step of the way and always got a timely response when I had a question. They reminded me of a popular chain restaurant that we all know and love with their professionalism and polish.
Seriously, they are a step above the rest. Even the county inspector kept complimenting their craftsmanship. My deck looks amazing! We will be using them for many future projects for sure.
Type Of Upgrades And Materials
If you're seeking reliable deck construction or repair in Louisville, TN, look no further than experienced professionals. Here's an overview of the materials and upgrades that can be included as part of your project:
Say goodbye to grade #1 pressure-treated wood deck frames, and say hello to Fortress Building Product's incredible steel alternative.
Steel frame decks will not disappoint – they are engineered for superior performance in any climate or environment. Investing in these resilient metal frames is an excellent way of ensuring your outdoor oasis stands the test of time!
To ensure your outdoor retreat is beautiful and cost-effective, consider investing in hardwood varieties such as teak, ipe mahogany, or tigerwood for your deck.
These resilient woods will provide an exquisite appearance to your space and safeguard your finances over the long run.
For more personalized advice on what works best for you specifically, consult with local professionals who are readily available to offer trustworthy service and expertise.
If your deck is a few years old, it may be susceptible to water damage and termite infestation. Don't let that ruin the structural integrity of your outdoor living space – consider upgrading to an aluminum staircase!
The benefits are clear: Aluminum staircases will hold up better than wood under frequent use, plus they're easier for installation compared to other types of stairs. Invest in aluminum now to enjoy the security and dependability it offers year-round!
Long gone are the days of having to fumble in darkness when navigating stairwells and railings, thanks to modern-day deck lights.
Before this invention, lighting up stairs was a huge safety hazard, but thankfully now there is legislation enforcing low-voltage deck lighting for any areas without existing light sources.
Not only does this provide better illumination while using your steps, these bulbs also last much longer than standard ones!
Check Out Our Finished Deck Repair Projects In Louisville, TN
If you're in Tennessee and seeking a superior deck builder, your search is over. We specialize in constructing decks for customers from Louisville!
To better understand the quality we deliver, check out our past constructions. You'll quickly realize why we are the top choice for all your deck-repair needs!
The Best Way To Start Your New Deck Project In Louisville, TN
With our quickly-acting and straightforward deck repair method, you'll be left with excellent results that prioritize your safety!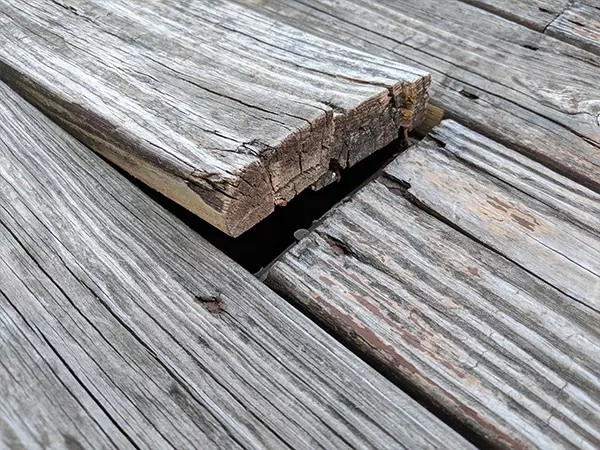 Request your free quote or call us directly to chat.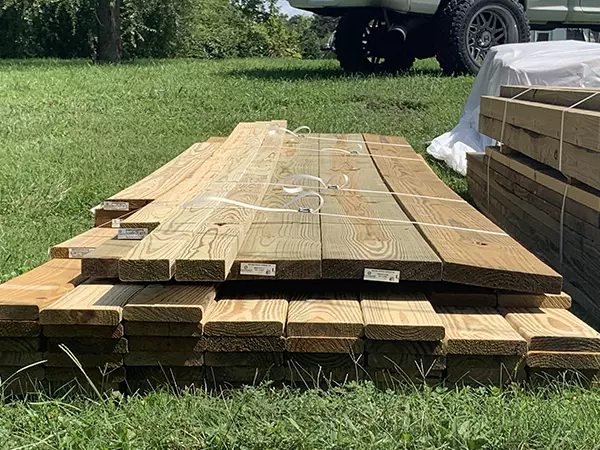 Be part of your incredible deck-building journey.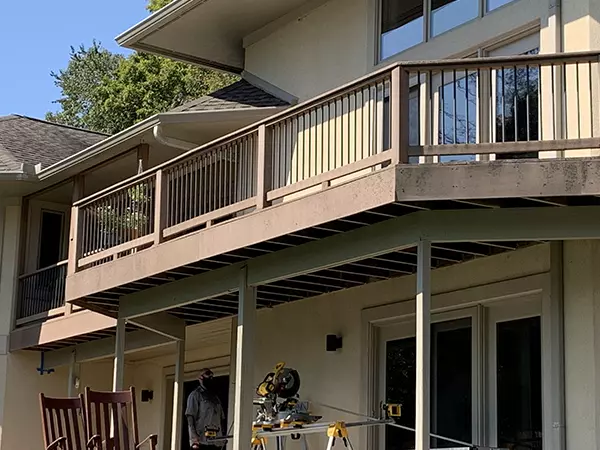 Your new deck is ready! Time to plan your next barbecue!
A Deck Repair Pricing Case Study
We replaced the rotten stair stringers in this Tennessee house, preventing the homeowners from sustaining bodily harm when they use the stairs again.
This repair deck project included:
Before
After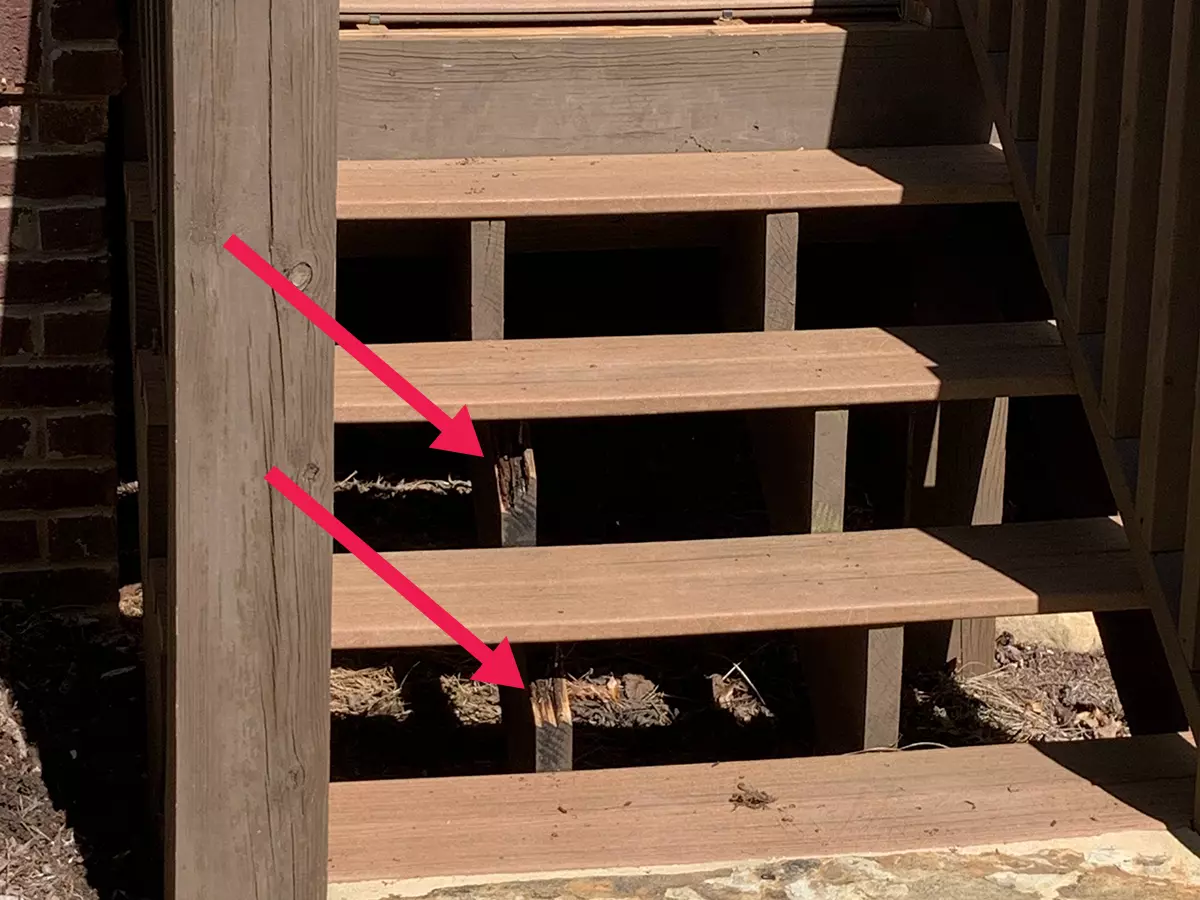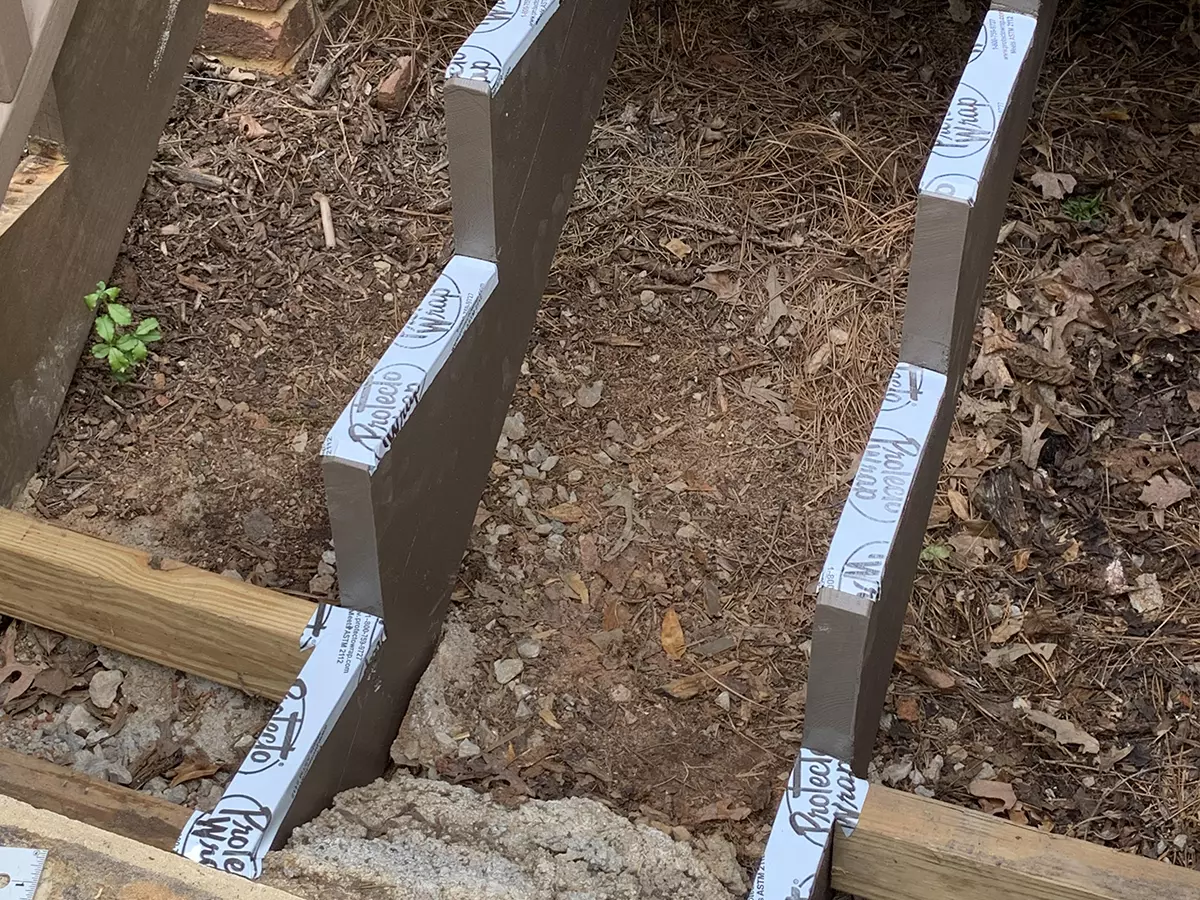 This project comes at a low cost of $850, and we know it'll bring safety and beauty to the homeowner's deck. He was so pleased with the outcome!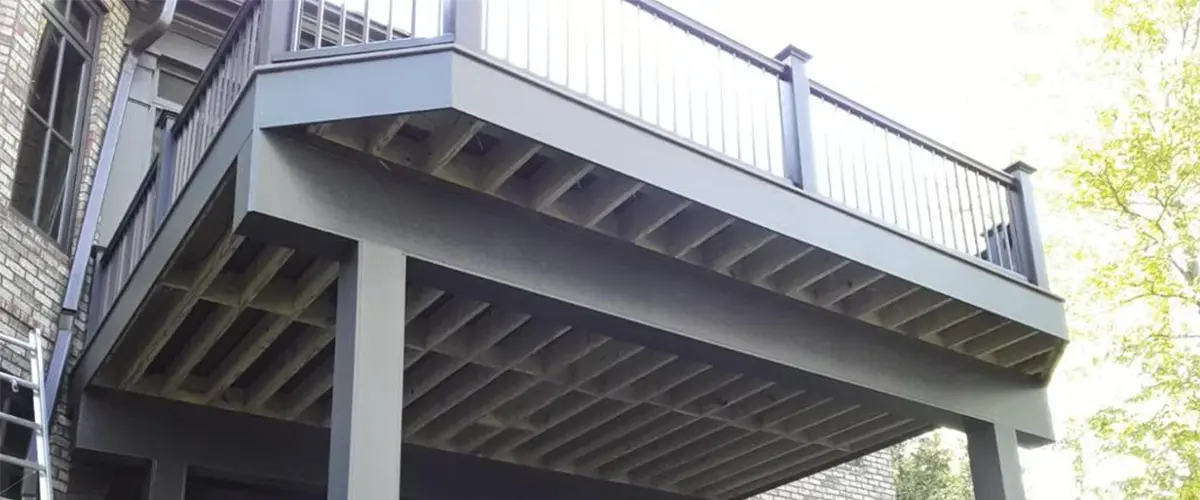 Enjoy Quality Work On Your Custom Decks Repair
If you're looking for Louisville, TN's top deck-building company, look no further! We only hire the most experienced and talented workers to join our team, each offering competitively priced repair and construction services.
With us in charge of your project, you can rest assured knowing that true professionals are managing it with utmost care!
Our customers' desires and requirements are always our number one priority, so you can trust us to deliver your desired result with timely efficiency.
If you need a reliable team for deck repairs or construction projects – look no further than us! We take pride in providing top-notch quality service that exceeds expectations every time.
Be prepared to witness:
Your Deck Repair Project Can Start Today!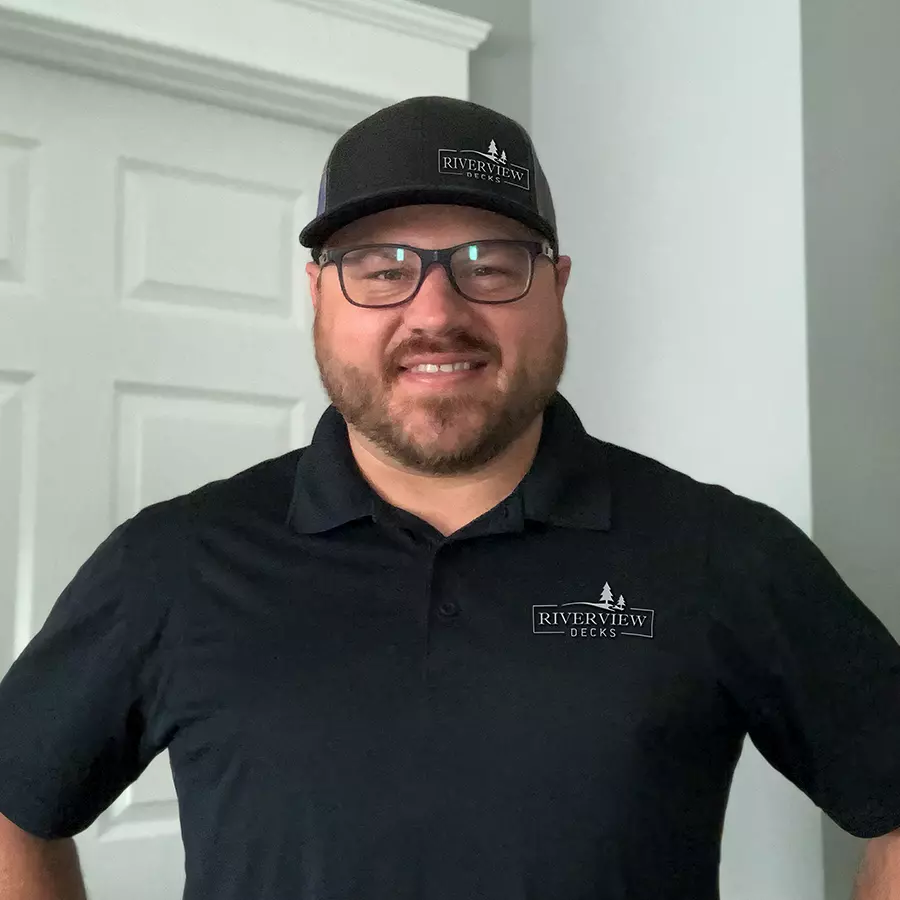 Call us at (865) 801-4545 and discuss your deck repair in Louisville, TN, directly with Nate, the owner of Riverview Decks. Or click the button below for a free quote, and we'll personally call you as soon as possible!