The weather is starting to cool down and that can only mean one thing – it's time to start thinking about preparing your deck for winter. If you want your deck to last through the colder months, there are a few things you need to do. From cleaning and sealing to making sure your furniture is protected, we'll tell you everything you need to know about how to prepare a deck for winter. So grab a cup of coffee and read on!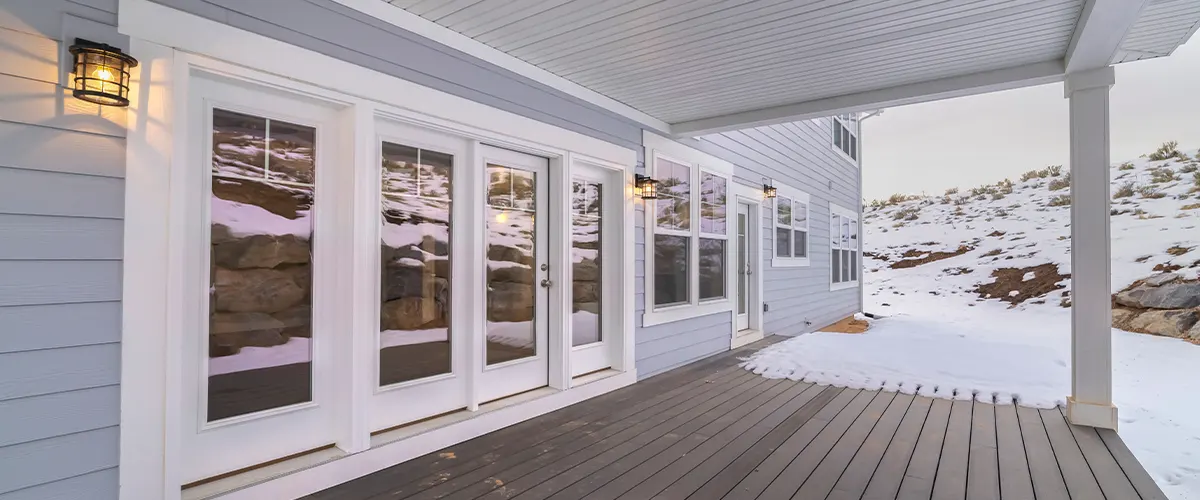 1. Inspect Your Deck For Damage
Preparing a deck for winter is an essential part of protecting your home and investment. Examining all sections of the deck, including cross-members, joists, and deck boards, should all be checked for any cracks or splinters that need to be fixed before cold temperatures arrive.
Keeping it in top condition can save homeowners from costly repairs down the road – not to mention potential liability if someone were to injure themselves due to compromised structural integrity. Doing so prior to fall's cooler temperatures will ensure you have a safe and strong outdoor space once spring arrives!
2. Clean Your Deck Thoroughly
Preparing your deck for winter isn't difficult, but it is essential. The first step is to give your deck a thorough cleaning. This includes sweeping debris off the surface, power washing it to remove dirt, and clearing away anything that might be stuck in crevices or between the boards.
Once this basic maintenance has been done, sealing your deck with a protectant will help ensure it remains in good condition throughout winter. Regular inspections of your deck should also be done during cold weather as extreme temperatures can cause cracks and other damage that can shorten its lifespan. Taking these simple precautions should help you enjoy your outdoor space for years to come.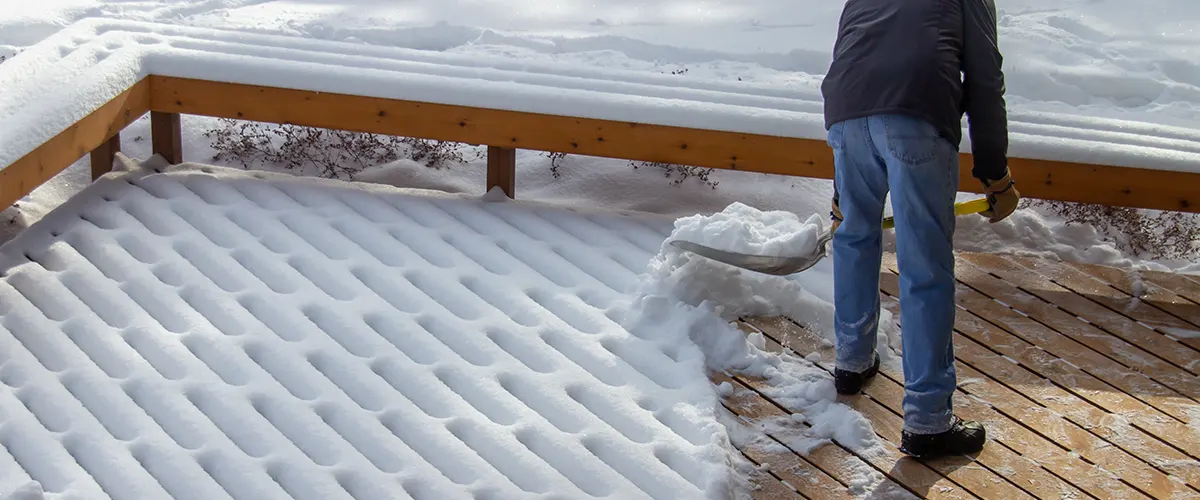 3. Apply A Fresh Coat Of Sealant
Winter is the toughest time for any deck, as snow accumulation and freezing temperatures put a significant strain on its structure. To ensure that your deck lasts as long as possible and looks its best, it's important to prepare it for winter by applying a fresh coat of sealant or stain.
This will protect the wood underneath from moisture and limit the risk of warping, splitting, or cracking that can occur over prolonged exposure to cold weather. It also adds an extra layer of protection from mold or mildew growth resulting from snowfall or rain. Taking the time to prepare your deck with sealant or stain before winter is an essential step for anyone wanting to extend its life for years.
4. Cover Your Deck Furniture Or Store It Away
Belongings on your deck, such as furniture, can suffer extensive damage during cold weather if not properly handled. The most common method for avoiding this damage is to cover all the furniture with a high-quality water-resistant tarp or simply store them away in a shed or garage until the temperature rises again. This allows you to use your outdoor furniture next summer without having to buy any replacements due to winter weather deterioration.
5. Disconnect And Drain Hoses And Sprinklers
Winter can be hard on any type of outdoor space, but decks are especially vulnerable to the elements. To make sure yours withstands the snow and ice, start by disconnecting and draining any hoses or sprinklers connected to the outside of your home. This will prevent frozen water from bursting any pipes or lines over the colder months.
6. Keep An Eye On It During The Holidays
Ultimately, monitor your deck regularly throughout the winter and make sure to do any necessary repairs or maintenance. Even if you took the time to prepare it for the cold season, don't leave it unattended for too long. Whenever possible, use a broom or shovel snow off of your deck on an ongoing basis.
Using a snow blower can be dangerous, particularly for those with limited outdoor space. After all, you never know what is hidden beneath the snowy layer – it could be patio furniture, potted plants or your pup's beloved toy! Therefore, always exercise caution when clearing away snow from your property and on your wood decks.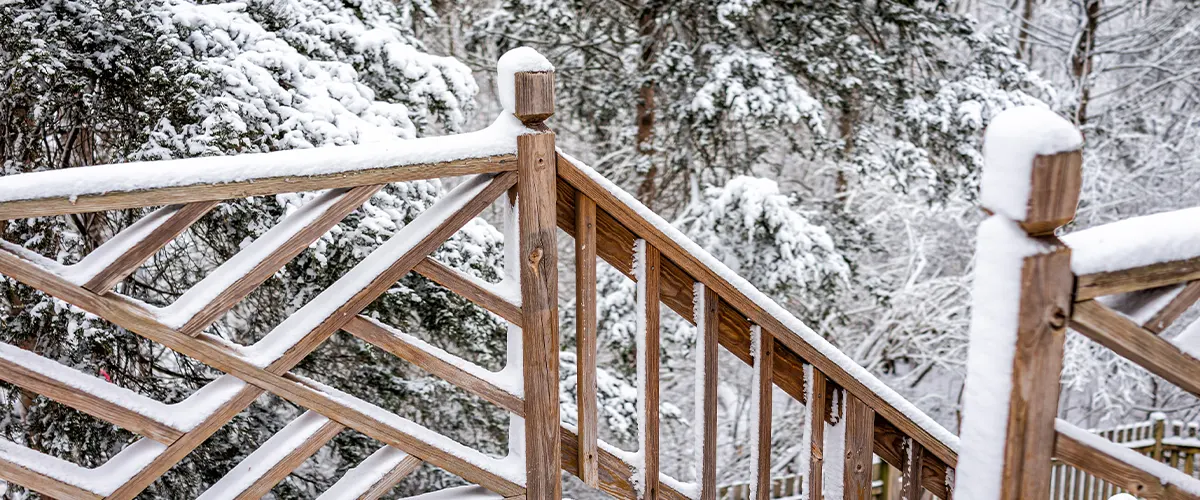 To wrap it up, preparing your deck for winter will go a long way to making sure your outdoor space continues to enjoy many sunny days year after year. If you applied the simple deck maintenance tips listed in this article, you've given your deck the best chance possible at withstanding any harsh weather that the winter brings. 
Additionally, you can also work with a professional deck builder who can assess and manage any existing repair needs that may have accrued. Don't let a damaged deck's surface be an obstacle when ushering in the new year.
Hopefully, this article has provided helpful steps on how to prepare your entire deck for winter so you can get ahead of potentially dangerous issues caused by severe weather conditions. But if you still need assistance tackling major repair projects like rotting wood and cracked boards, don't hesitate to get in touch with us! We have highly experienced professionals ready to work and help ensure your wood deck surface is in tip-top condition just in time for spring!
If you want to find out more about your deck or other alternatives to your project, get in touch with us today at (865) 801-4545 or request a free quote!