Do you want to add a deck to your backyard but don't want to go through the hassle of building a traditional one? A floating deck may be the perfect solution for you! This type of deck is designed to float on top of the ground, rather than being supported by posts. This makes it a great option if you don't have much space or want to avoid holes in your yard. In this guide, we will teach you how to build a floating deck. Let's get started!
A floating deck is a type of deck that is designed to float on top of the ground, instead of being supported by posts. This makes it a great option if you don't have much space or want to avoid having holes in your yard. In addition, a floating deck is usually much easier to build than a traditional freestanding deck.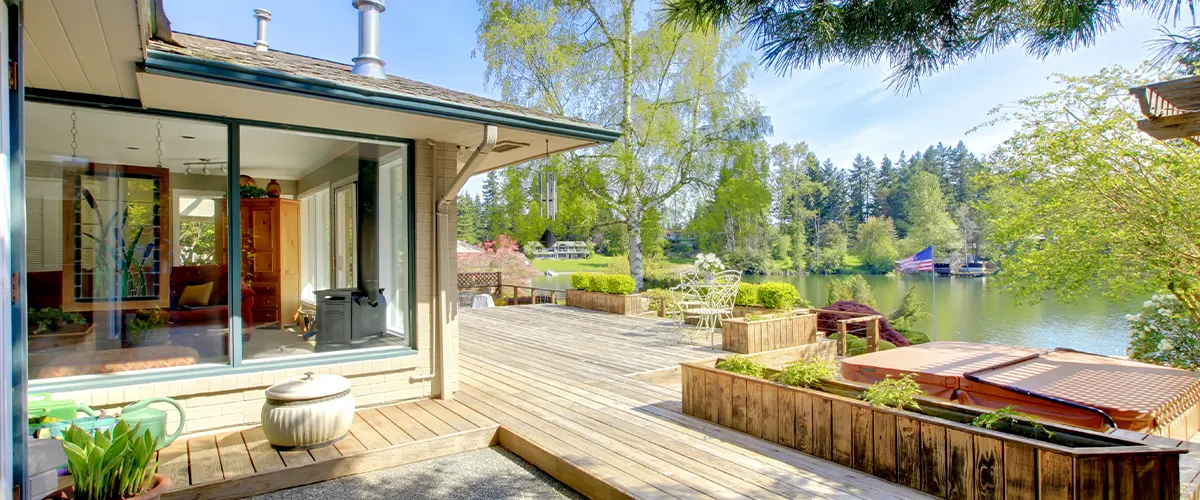 To build a floating deck, you will need the following materials:
How To Build Your Float Deck
Building Codes And Regulations
A building permit is not necessary for a floating deck at ground level, but to be sure, please confirm this with your city's building department before starting your deck project.
Before building you need to assess your existing terrain and prepare the area. You need to choose a leveled surface and remove any plants, rocks, or grass. Rake the ground and ensure there are no obstacles before building.
When building a floating deck, it is important to use concrete deck blocks as they create greater stability for the structure and improve ventilation. To ensure a stable structure, you'll want to take into consideration the size of your floating deck and space the blocks at regular intervals in both a horizontal and vertical direction.
Use a level to ensure every deck block is at the same height as one another. These blocks will form your deck's foundation and will need to be even. By following these tips, you can be sure to set your concrete deck blocks properly and create a sturdy foundation for your floating deck.
Positioning the deck frame is an important step in building a floating deck. The frame must be square with the concrete blocks, using a framing square to ensure accuracy. If the ground is uneven, it may be necessary to add soil or gravel around the blocks to level them. This will help to make the deck more stable. Having a friend or partner assist with this step is helpful, as two sets of hands are better than one. With the assistance of another person, this task can be completed more easily and accurately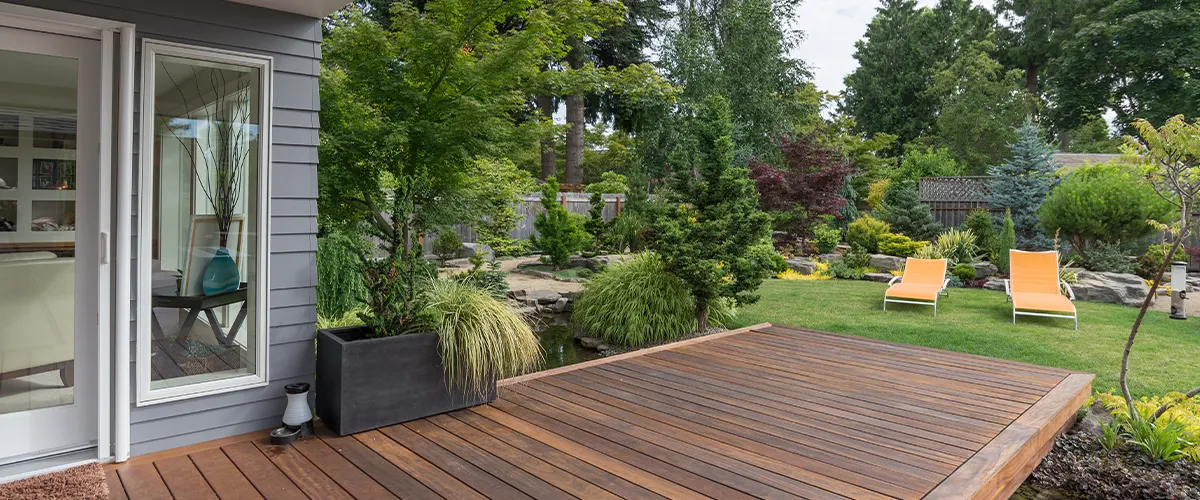 To get started, simply measure all of the boards and trim them as needed so they're even. Next, align one board along the edge of the deck frame and attach it with screws. Continue adding deck boards and fasten them with deck screws, leaving about ¼ inch in between to allow for air circulation.
Once all of the deckings is in place, you can finish your floating deck by staining or sealing it for protection against the elements if you've chosen natural wood. If you've chosen plastic or composite decking, you won't need to use a sealant. In just a few hours, you'll have created a beautiful and functional outdoor space that will be the envy of your neighborhood.
Floating Deck Building Tips
Building a deck can be a fun and rewarding experience, but it's important to do your research before getting started. Here are some valuable tips to help with your DIY floating deck project.
So, if you're thinking about adding a deck to your backyard this summer, floating decks are definitely worth considering. If you need help getting started, feel free to get in touch with us – we would be more than happy to walk you through the process!