When it comes to deck staining, many homeowners feel like they're on their own. 
They might watch a few YouTube videos or read a couple of blog posts and think that they can handle the project themselves. 
But deck staining is more complicated than it seems, and if you don't know what you're doing, you could end up with a deck that looks terrible and doesn't last very long. 
In this blog post, I'm going to share some tips for deck staining that will help you get great results every time.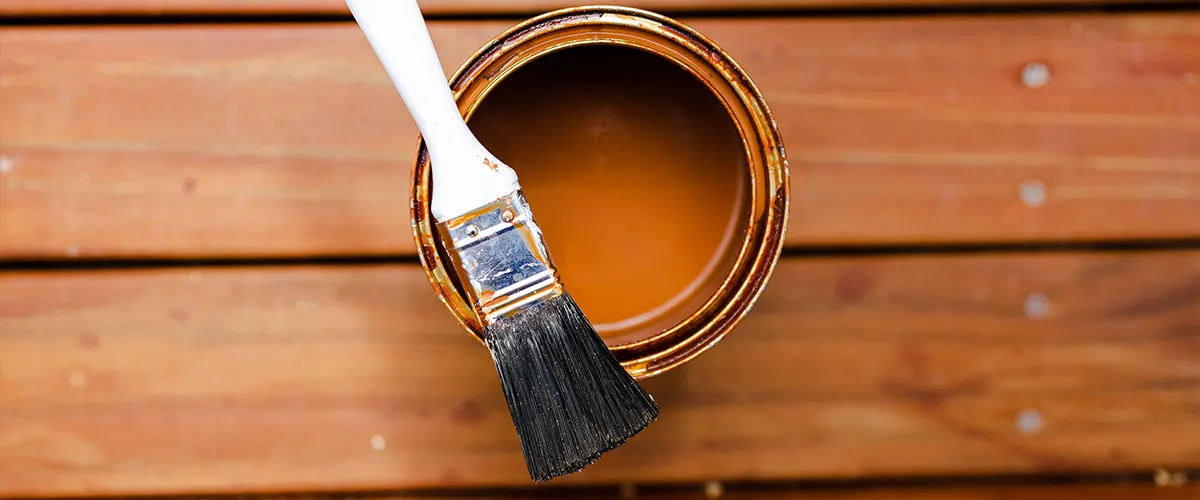 There are two main types of deck stains: solid stains and semi-transparent stains.
Solid stains provide the most coverage and protection, but they can also be difficult to apply evenly. Semi-transparent stains offer less coverage but are easier to apply, and they allow you to see the grain of the wood.
When choosing a deck stain, it's important to consider the type of wood your deck is made from. Some woods are more porous than others, and some are more likely to fade in the sun.
You'll also want to think about the color you want for your deck. If you want a natural look, choose a stain that is close to the color of the wood. If you want a deck that makes a statement, go for a bolder color.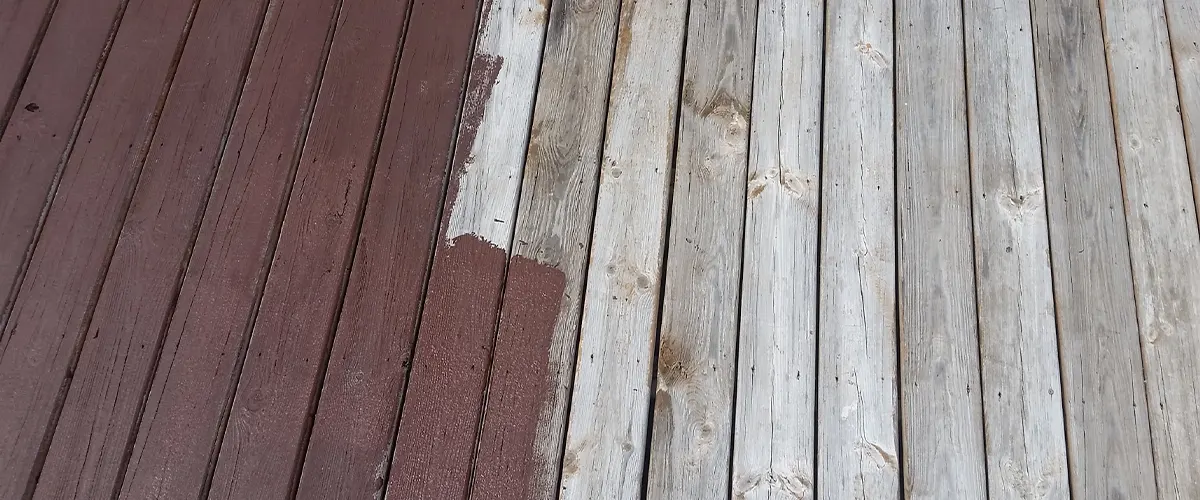 Tips For Staining Your Deck
Once you've chosen your deck stain, it's time to get started on the project. Here are some tips to help you get great results when you decide to stain a deck:
Staining your wood deck can be a big project, but it's worth it for the long-term protection it provides. By following these tips, you can be sure that your deck will look great and last for years to come.
What are the benefits of doing it yourself vs hiring a pro?
There are a few benefits to doing deck staining yourself:
However, there are also some benefits to hiring a deck staining pro:
If you're considering deck staining, weigh the pros and cons of doing it yourself versus hiring a professional. Depending on your situation, one option might be better than the other.
Check out our article on choosing the best contractor that will help you with refinishing your deck and staining it.
Hiring A Pro? Consider These Tips
If you've decided to hire a deck staining professional, there are a few things you should keep in mind: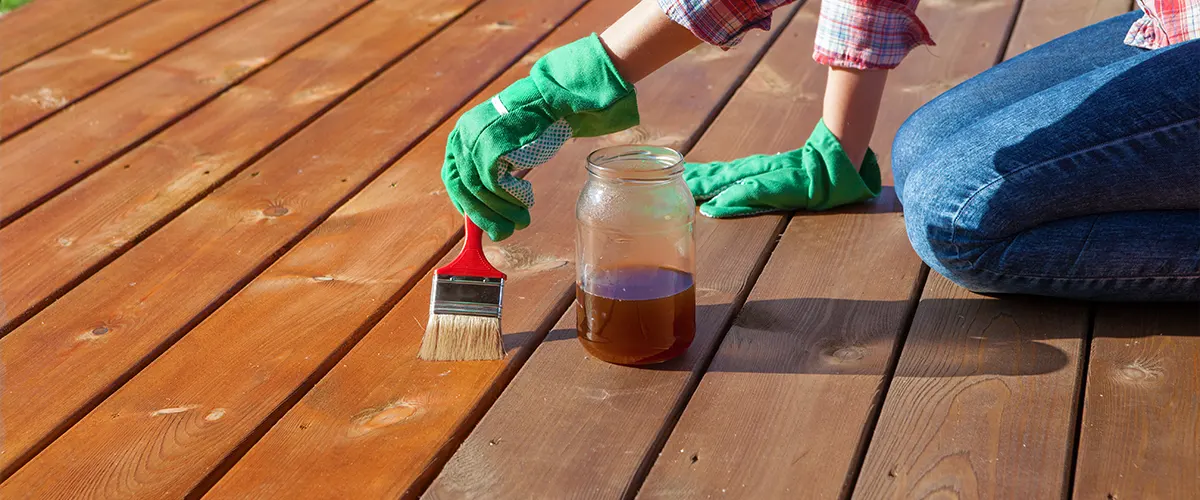 Frequently Asked Questions
The most common mistakes people make when staining their wood decks are applying the stain unevenly, not allowing enough time for the stain to dry, and using the wrong type of deck cleaner.
To avoid these mistakes, be sure to apply the stain evenly, allow enough time for the wet stain to dry completely, and use the right type of deck cleaner during the staining process.
By following these tips, you can be sure that your deck staining project will go smoothly and that you'll be happy with the results.
The frequency with which you need to stain your deck depends on the type of wood, the weather conditions, and the amount of traffic the deck receives. In general, however, it's a good idea to stain your deck every 2-3 years.
When choosing a deck stain, be sure to select a product that is specifically designed for deck use. These products will provide the best protection for your deck and will ensure that it looks its best for years to come.
You can find more information on deck staining by doing a Google search for "deck staining tips." This will give you a variety of resources, including articles, videos, and how-to guides.
To get started with deck staining, you'll need to gather the necessary materials and equipment. Be sure to read the instructions that come with the deck stain carefully, as this will ensure that you get the best results. Once you have everything you need, you can begin staining your deck!
So, now you know a little more about deck staining and why it's important. If you decide to take on the project yourself, be sure to read up on the best techniques and products to use.
You can find lots of information online, or get in touch with us for advice. We would be happy to help!
But if you don't feel confident about tackling the job yourself, that's no problem either.