Decks are amazing outdoor spaces that increase your property's value but also boost the comfort of your home. They offer the ideal place to kick back and relax with your loved ones, right in your backyard.
If you're looking to get this project started, you'll need these 10 deck building tips to ensure you're getting the best deck in the neighborhood.
Let's begin!
Planning is key when it comes to deck building. It's important to take the time to plan out your design and make sure you have all of the necessary supplies on hand. This will help avoid any headaches or delays during the build.
To help you out with your deck plan, we put together an article for you. We're talking about functional deck plans and how to choose the perfect one for your needs.
Designing a deck for functionality means taking into account the purpose of the deck and what you will be using it for.
If you will be using the deck for entertaining, make sure to include plenty of seating and space for guests. If you will be using the deck for relaxing, consider including a hammock or porch swing.
When designing your deck, also take into consideration the sun. You will want to make sure there is enough shade for those hot summer days. Try a deck board sample to choose the ideal finish and make sure the space flows.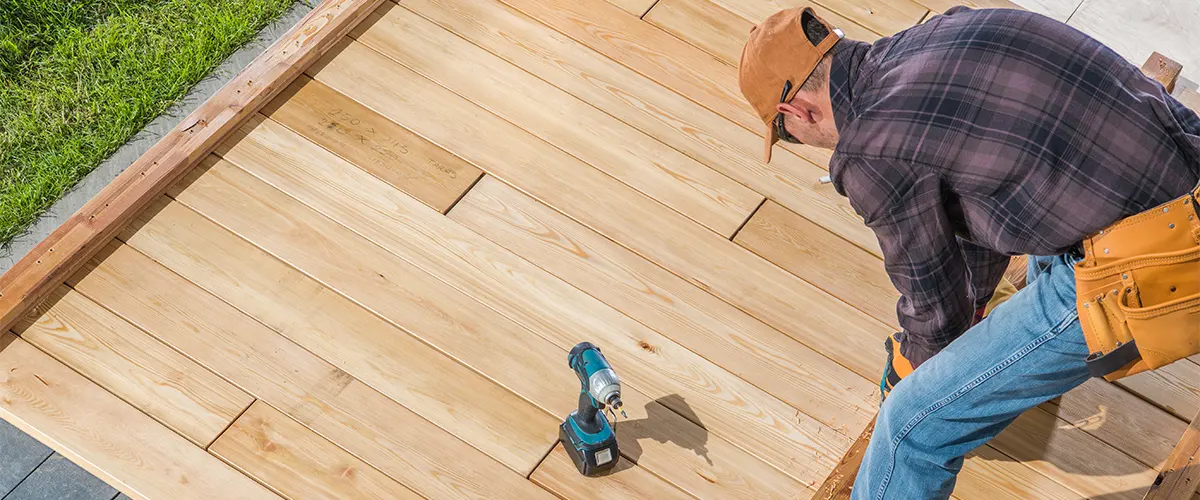 3. Create a Solid Foundation
A strong foundation is key to any deck build. This is especially important when building a deck that is raised off the ground. Without a solid foundation, your deck could wobble or even collapse.
Metal frames will support the deck and keep it from wobbling or collapsing. These frames can be made from a variety of materials, including aluminum, steel, and wrought iron. They're some of the best materials if you want to create a strong foundation that'll never fail.
The most popular choice for frames, however, remains the Grade 1 pressure treated lumber. However, this material is far less reliable and durable than metal is.
For a solid foundation, you need to properly install deck joists, a joist hanger, a rim joist, and the ledger boards. Without a solid foundation, your deck won't be as safe as it needs to be.
Note: If you bury deck posts in concrete, be sure to bury them below the frost line. Avoid burying the posts directly in the ground, as this will cause your wood posts to rot and weaken the entire structure.
4. Frame the Structure Properly
Building codes exist to ensure that your deck is safe and structurally sound. There are a variety of building codes that apply to decks, depending on your location.
In general, the deck must be able to support the weight of people and furniture. It must also be able to withstand the weight of snow and ice in winter. To make that happen, you need to know everything about the ledger board, the joist hangers, rim joists, and every other part of the deck.
The easiest way to make sure your deck meets all the requirements is to hire a professional contractor who can help you with the deck construction and all the deck materials.
Composite decking materials are a popular choice for deck builders because they offer a number of benefits. Not only are they durable and long-lasting, but they're also easy to maintain.
Composite decking is made of a mixture of wood fiber and plastic. This makes it resistant to rotting, warping, and insect damage.
The material is also easy to clean and doesn't require much maintenance. It's the perfect choice for busy homeowners who don't have the time to regularly stain and seal their decks.
Use quality deck screws that are treated against water, and make sure the deck trim looks good.
There are a number of accessories you can add to your deck to make it more functional and enjoyable. Here are some of our favorites:
7. Weatherproof Your Deck
Wood is susceptible to water damage because it is a natural material. It can warp, shrink, and rot when exposed to moisture. This is why it is important to use a quality sealant or coating on your wood deck. This will help protect it from moisture and extend its life.
There are a number of different sealants and coatings on the market, so it's important to do your research to find the best one for your needs.
Another way to keep water away from your deck boards is to cover it with a pergola or a wooden roof. However, make sure the structure is properly framed and is capable of supporting the weight of the roof.
If you'll pick composite deck boards for your decking, you're saved from all the time and money you'll spend on maintaining a wood deck. Composite requires little to no maintenance, so you'll save a lot of money on stains and sealers.
If, however, you're picking wood deck boards, know that they need constant maintenance. Cedar, redwood, or pressure treated number will need deck stain and sealant every few years.
9. Add Value to Your Property
A deck will add value to your property anyway, but with the right materials, a functional design, and the proper maintenance, your deck can add value to your property even after many years of having it.
A composite deck will last for years without needing repairs or refinishing. Couple it with a metal frame from a reputable brand like Fortress Building Products, and you have a deck that'll last a lifetime.
A pressure treated lumber that's starting to rot and show its wear and tear can actually be a reason for potential buyers to avoid buying your home, or ask less for it.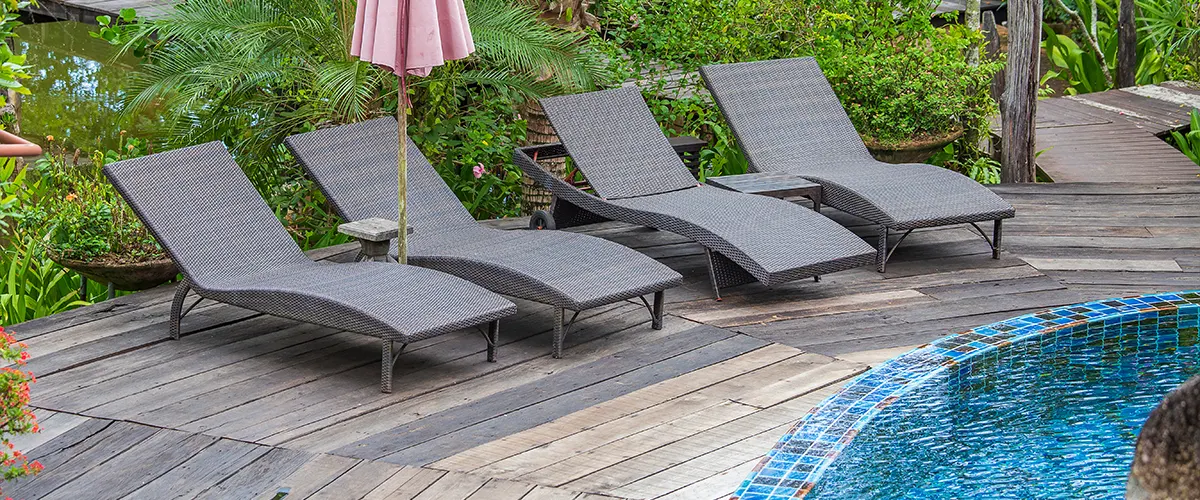 Follow these 10 deck building tips to get a deck that'll leave every one of your guests in awe.
In a nutshell, make sure your deck is functional, safe, and matches your needs and preferences. To make that happen, consult with a professional deck builder and find the best solution for your outdoor space.
At Riverview Decks, our experts will help you find the ideal design for your deck and will deliver the highest standards in the deck building industry. Give us a call or request a quote today!