Deck Installation Cost in Knoxville, TN
Want to learn more about the deck installation cost in Knoxville, TN? This guide will break down the costs for you!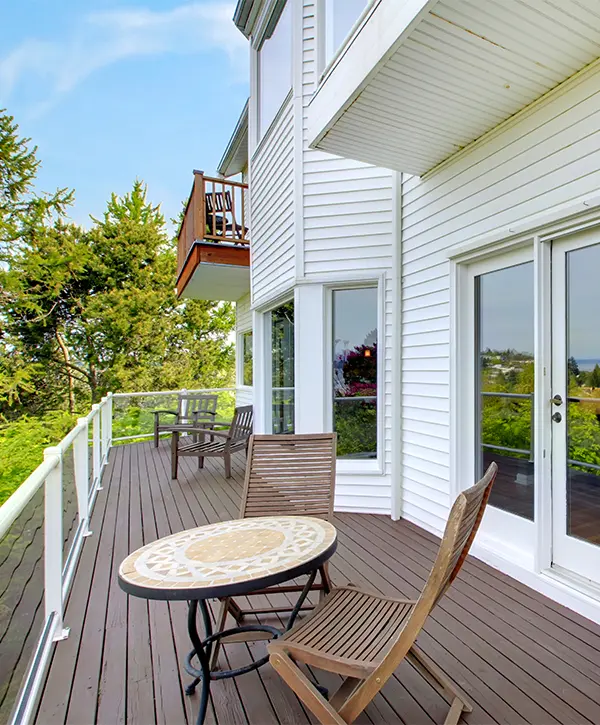 We understand that you're curious about the deck installation cost in Knoxville, TN. It's a significant investment, and having a clear understanding of the financial commitment involved is critical. Knowing about costs beforehand allows you to plan your budget efficiently, avoiding any unpleasant surprises down the line.
Here at Riverview Decks, we believe in complete transparency when it comes to costs. We provide you with detailed estimates that fully explain the cost of every aspect of your deck installation project. We want to make sure you're well-informed and comfortable every step of the way.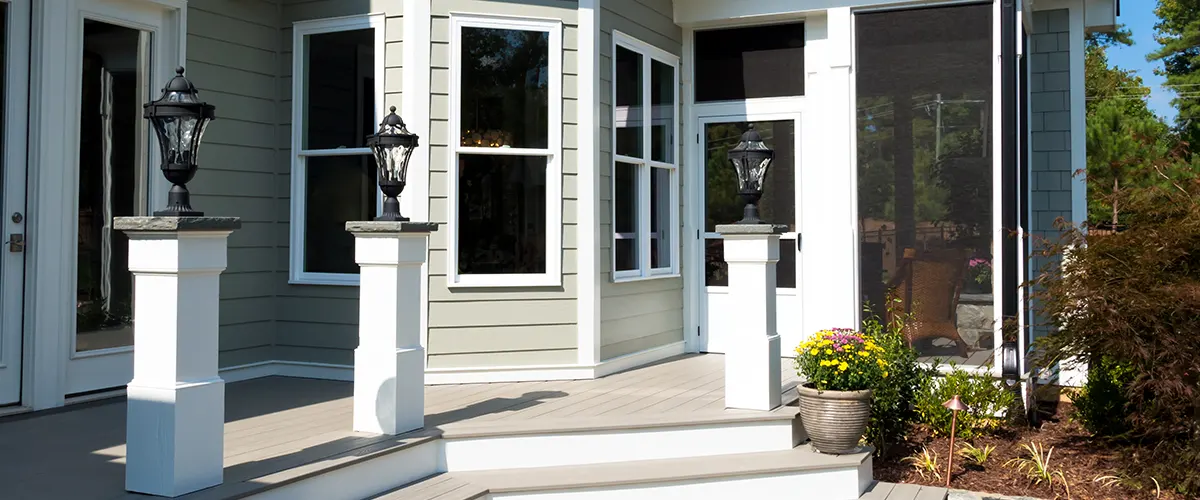 Typical Deck Installation Cost In Knoxville, TN
The cost of deck installation in Knoxville, TN is primarily influenced by two key factors: the size of the deck and the materials used.
The size of your deck is the most straightforward factor. The larger the deck, the more materials and labor will be required, and consequently, the higher the cost. Simple enough to understand – more square footage equals a larger price tag.
As for materials, there's a broad range to choose from, each with its unique costs. You might opt for pressure-treated wood, a cost-effective and popular choice. Or perhaps you'd prefer composite materials, which are a bit more expensive but offer long-term benefits like low maintenance and high durability. The decision here will significantly impact the overall cost of your project.
Remember, at Riverview Decks, we're always ready to walk you through these choices and help you find the balance that suits your budget and taste.
| Size (square feet) | Average Cost |
| --- | --- |
| Basic Deck Construction 10'x10' | $40k |
| Average Deck Construction 12'x18' | $65k |
| High-end Deck Construction 18'x18' | $80k |
At Riverview Decks, we take pride in offering top-notch deck installation services in Knoxville, TN. Our team of experienced professionals is dedicated to providing you with a beautifully crafted deck that will stand the test of time, all while fitting seamlessly into your budget. Trust us to bring your deck dreams to life.
Labor Costs In Deck Installation In Knoxville, TN
Hiring a professional deck installer like Riverview Decks for your deck installation in Knoxville, TN, is a crucial decision that offers numerous benefits. Firstly, our trained professionals possess the expertise and experience to ensure your deck is built to the highest standards, avoiding any structural issues that might arise from amateur installations.
We are well-versed in local building codes and regulations, ensuring that your deck installation meets all legal requirements and avoids potential fines or complications.
A professionally installed deck not only looks better, but it also lasts longer. We use superior materials and employ tried-and-tested techniques that enhance your deck's durability, ultimately providing you with better value for your investment.
Hiring a professional installer brings peace of mind. You can rest easy knowing that your project is being handled by seasoned experts who care about your satisfaction. At Riverview Decks, we treat every project with the utmost care, ensuring details are meticulously managed from beginning to end, resulting in a deck that you'll love for years to come.
When building a deck, prioritizing safety and functionality is crucial, even though aesthetics are important. To ensure all project requirements are met, it is advisable to engage the services of a skilled architect. Their hourly rates typically range from $125 to $250.
If you're on the lookout for a stunning and secure deck, seeking guidance from a professional designer is your top choice. They'll provide expert advice on the perfect colors, materials, railings, balconies, and posts.
Plus, they can complete the project within a few hours, offering an unbeatable hourly rate ranging from $100 to $200! While there is a cost associated with construction, investing in a skilled worker to bring your dream deck to life ensures peace of mind, knowing it's built safely and up to all regulations.
Are you looking for high-quality work that fits your budget? It's wise to hire experienced professionals who offer comprehensive expertise. For example, in Knoxville, TN, skilled carpenters usually charge between $30 and $35 per hour for custom deck assembly, compared to the $25 fee charged by those without specialized knowledge.
Beware of inexperienced workers who may offer the task for an unbelievably low cost of $15 per hour. Remember, the price of the service often hints at the quality of the result.
For a comprehensive, A-to-Z deck installation service like no other, don't hesitate to contact us at Riverview Decks. We guarantee top-notch workmanship, meticulous attention to detail, and exceptional customer service tailored to your needs.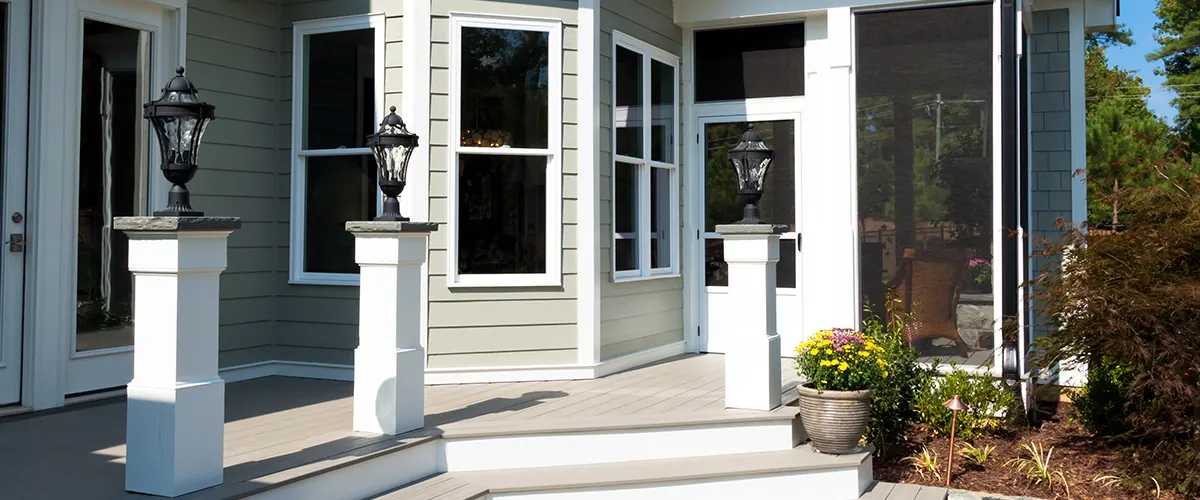 Deck Installation Materials Cost
When it comes to the cost of materials for deck installation, at Riverview Decks, we believe in complete transparency. However, it's important to note that these costs can vary greatly depending on the specific requirements of your project.
Factors such as the type and quality of materials chosen, the complexity of the design, and the current market price all play a role in determining the final cost. Once we have the details of your project – the type of materials you prefer, the design you have in mind, and other specific requirements – we will provide a detailed breakdown of materials cost.
This way, you're never in the dark about what you're paying for, ensuring you can make the most informed decision possible. Our commitment to transparency extends to every aspect of our services, including the cost of materials.
Pressure-treated pine has become increasingly popular as a choice for decking due to its appealing aesthetics and affordability compared to other wood options. The cost of pressure-treated pine decking materials ranges from $15.00 to $25.00 per square foot, with an additional $20 to $30 for installation.
However, it is important to note that pressure-treated wood, being a soft wood, is susceptible to both rot and pest damage. This means it requires consistent attention and care. It's crucial to consider these factors before finalizing your decision.
Let's see some other types of wood and their cost of installation:
| Type of Wood | Average Cost (per square foot installed) |
| --- | --- |
| Pressure-treated pine deck | $15.00 to $18.00 |
| Bamboo deck | $19.00 to $22.00 |
| Cedar deck | $25.00 to $28.00 |
| Composite deck | $29.00 to $31.00 |
| Redwood deck | $33.00 to $35.00 |
| Cumaru deck | $34.00 to $36.00 |
| Massaranduba deck | $35.00 to $38.00 |
| Garapa deck | $33.00 to $35.00 |
| Tigerwood deck | $39.00 to $42.00 |
| Ipe deck | $47.00 to $49.00 |
| Teak deck | $49.00 to $51.00 |