There are many benefits to composite decking, including its durability and low maintenance requirements. However, there are also some potential drawbacks to be aware of before you install a composite deck at your home. In this blog post, we'll discuss everything about composite decking pros and cons so that you can make an informed decision about whether it's the right material for your needs.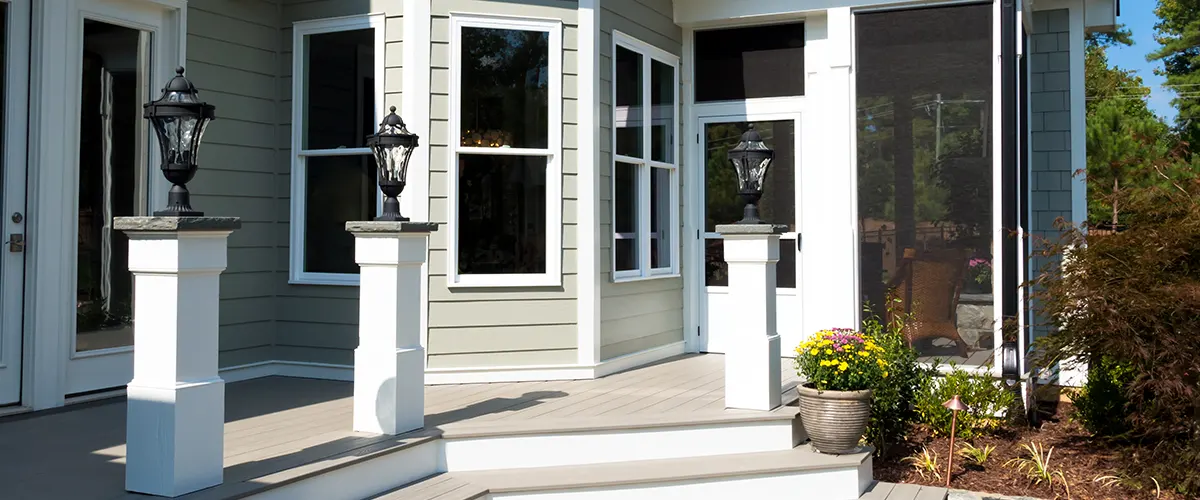 What Is Composite Decking?
Composite decking is a terrific way to spruce up the look of your outdoor space. Made out of a blend of plastic and wood fibers, it's designed to provide superior weather resistance to your deck while still looking attractive. It comes in many styles and colors, making it easy to find something that fits the needs and aesthetic of any home.
According to NADRA, composite decking can be more cost-effective than traditional wood decks as it is often more durable and requires less maintenance in the long run. So if you're looking for an affordable yet stunning way to upgrade your backyard, look no further than composite decking!
Understanding the Benefits of Composite Decking
If you're looking for a low-maintenance, durable decking option for your outdoor space, you may want to consider composite decking. This type of decking offers advantages over traditional wooden decks, such as being resistant to rot, mold, and insects. It also requires less maintenance than wood and looks more aesthetically pleasing in many cases. But we'll explain the many benefits of composite decking so that you can make an informed decision before investing in a new deck.
Composite decking is made from a mixture of plastic and wood fiber or sawdust. This combination makes it incredibly strong and durable compared to traditional wooden decks. It won't rot or decay like wood does, and it is also much less likely to be damaged by extreme weather conditions like hail or high winds. The material is also resistant to insect infestations and splintering, which makes it an ideal choice for homeowners who are looking for a long-lasting solution for their outdoor space.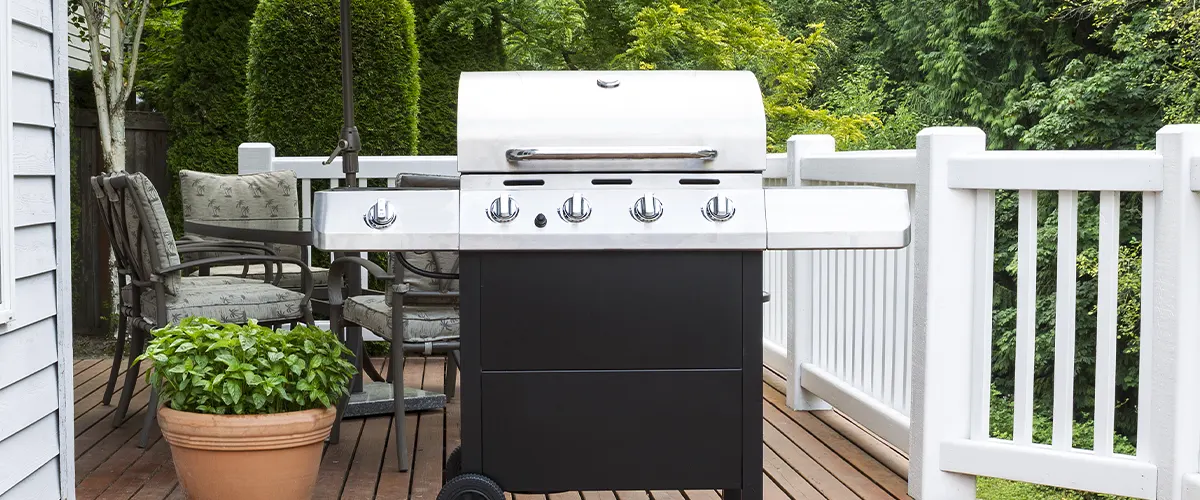 Unlike wood decks, composite decks do not require regular maintenance, such as staining or sealing. All they need is an occasional cleaning with soap and water to keep them looking their best. This saves time and money that would otherwise have been spent on maintaining wooden decks over the years. In addition, composite decks don't fade over time as natural wood or other recycled materials do, so they can retain their original color even after years of exposure to the elements.
While some people prefer the classic look of wood decking, others may appreciate the modern aesthetic appeal of composite decking boards. Composite decks come in a variety of colors and patterns that can help add visual interest to any outdoor living space. Additionally, because composite materials don't require staining or painting like wood does, homeowners can enjoy an attractive outdoor space without spending additional time or money on upkeep.
The Downsides to Composite Decking
Composite decking is a popular choice for many homeowners due to its low maintenance and short-term durability. However, there are some disadvantages that come with choosing composite decking as your material of choice. So let's discuss the cons of composite decking so you can make an informed decision about if it's right for you.
Composite decking is made Composite decking can be more expensive than traditional wood materials. Depending on the type of composite decking you choose, it might cost more than wood upfront. This is because it is made from a combination of materials such as wood fiber, plastic, and binding agents, which makes it more costly to produce.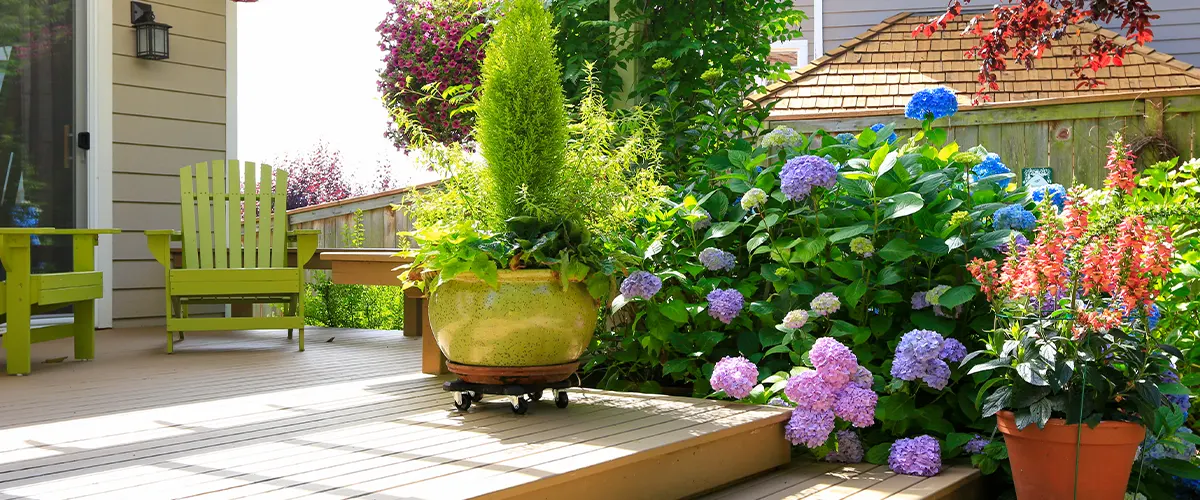 While composite decks are designed to be durable and long-lasting, they can still succumb to wear and tear over time. Sun exposure, rain, and snow can all cause discoloration and fading in some cases. Although these effects are usually not too noticeable, they may become more visible with age which could lead to an unsightly look for your outdoor space. Also, freeze-thaw cycles can cause cracks in the boards or even a complete failure of the structure itself.
One potential downside to using composite decking is that some types of insect infestations can occur when insects nest in the gaps between boards or inside crevices in the railing system. Unfortunately, these issues are difficult to solve since most pesticides won't work on composite material, so you may have to replace sections if a severe infestation occurs.
If you're in the market for a new deck, composite deck boards are definitely worth considering. It has a number of advantages over other types of decking and can be just as beautiful and stylish as any other type of deck. With proper care, your composite deck will last for many years to come. If you need help designing or installing a composite deck, get in touch with us today. We'd be happy to answer any questions you have and help you create the perfect outdoor space for your home.