When it comes to transforming your outdoor space into a relaxing oasis, choosing the right decking material is crucial. Two popular options are composite and wood decking.
In this blog post, we'll break down the pros and cons of composite decking, providing you with easy-to-understand information to help you make an informed decision for your Tennessee home.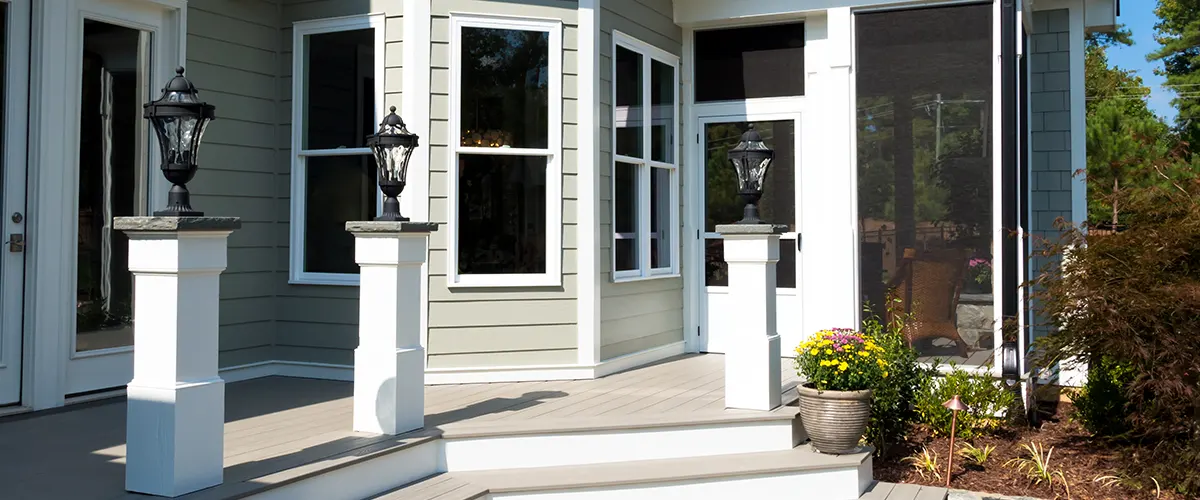 What Is Composite Decking?
Composite decking is a terrific way to spruce up the look of your outdoor space. Made out of a blend of plastic and wood fibers, it's designed to provide superior weather resistance to your deck while still looking attractive. It comes in many styles and colors, making it easy to find something that fits the needs and aesthetic of any home.
According to NADRA, composite decking can be more cost-effective than traditional wood decks as it is often more durable and requires less maintenance in the long run. So if you're looking for an affordable yet stunning way to upgrade your backyard, look no further than composite decking!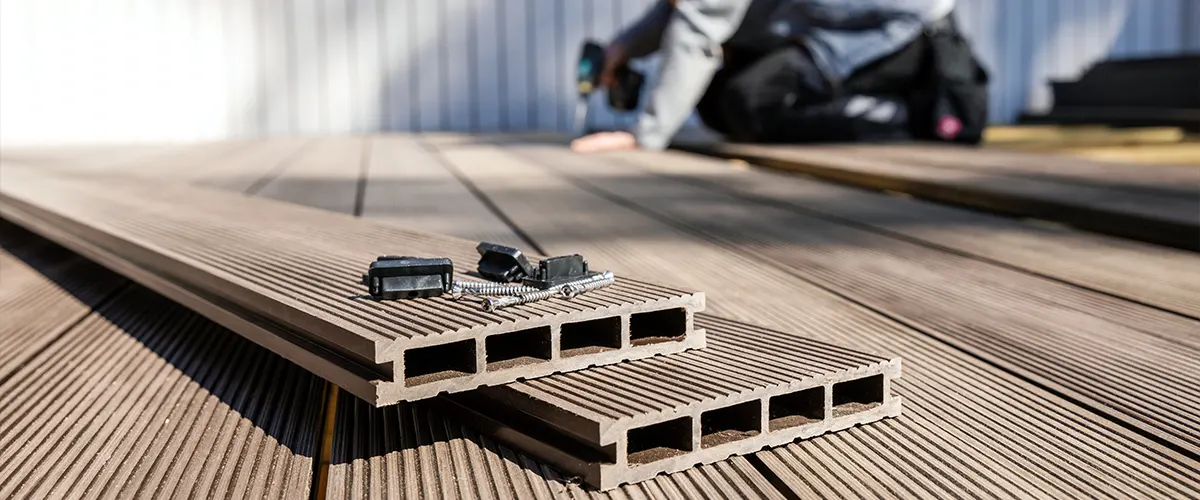 Comparing Materials: Composite vs. Wood Decking
When considering the perfect material for your dream deck, understanding the differences between composite decking and wood decking is crucial. To help you make an informed decision, we've put together a side-by-side comparison of these two popular options.
Explore the key aspects that matter most to homeowners – from appearance and maintenance to durability and environmental impact.
This simple table will guide you through the essential features of each material, ensuring you're well-equipped to choose the decking solution that best suits your needs and enhances your outdoor living space.
| Aspect | Composite Decking | Wood Decking |
| --- | --- | --- |
| Appearance | Mimics natural wood grain, available in various colors | Classic and rustic look, natural variations |
| Maintenance | Low maintenance, no staining or sealing required | Regular staining and sealing for longevity |
| Durability | Resistant to moisture, rot, and insects | Susceptible to rot, insects, and weather damage |
| Lifespan | Longer lifespan, less likely to warp or splinter | Requires more maintenance over time |
| Environmental Impact | Made from recycled materials, eco-friendly | Renewable resource, but logging impact |