When it comes to decking, there are two types of wood that stand out and create a long debate among homeowners: cedar vs pressure-treated decks.
Both have their own unique qualities that make them good choices for different reasons.
Cedar is a popular choice because it's naturally resistant to rot and decay, while pressure-treated wood is a more affordable option that can last for many years with proper care.
So which one is the best choice for your outdoor project? Keep reading to find out!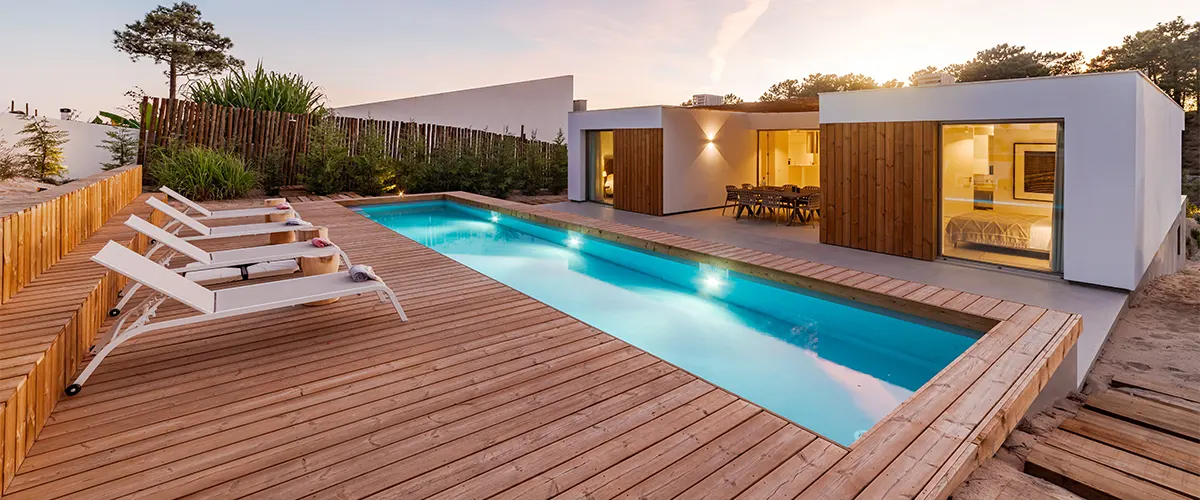 Cedar wood is a type of softwood that comes from the cedar tree. It has a reddish-brown color and a distinctive smell that many people find appealing.
Cedar is naturally resistant to rot and decay, making it a good choice for outdoor projects such as decking.
It's also relatively lightweight and easy to work with, making cedar decking a great choice for do-it-yourselfers.
Cedar Deck: Pros and Cons
If you're looking for a wood decking material that has a natural look, cedar is a good option. The heartwood of the cedar tree is rot-resistant, and the wood doesn't readily absorb moisture.
This means that cedar deck boards tend to lie flat and straight, and they have a lifespan of 15 to 20 years.
However, dimensional cedar lumber can deteriorate faster if it's used for ground-level decks or shaded decks that are slow to dry out.
You also have to clean and reseal cedar decking every year or two to keep it looking its best. Even with proper care, though, cedar won't look like new wood after 10 years.
Cedar is also softwood, which means it's not ideal for stairs or decks where furniture gets moved around often. Western red cedar is a popular choice among homeowners.
Overall, though, cedar is a good choice for a natural-looking wood deck.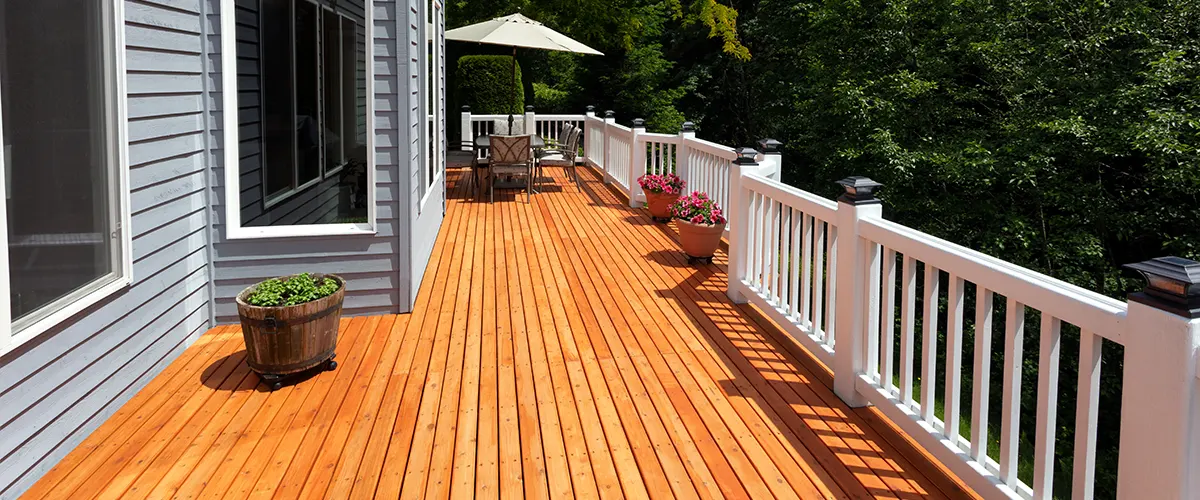 What Is Pressure-Treated Wood?
Pressure-treated lumber has been treated with chemicals to resist rot, decay, and insect damage.
The treatment process involves putting the wood in a pressure chamber and exposing it to high levels of pressure. This forces the chemicals deep into the cedar lumber or any other type of wood, making it much more resistant to the elements.
Pressure-treated decking is a good choice for outdoor projects because it's durable and long-lasting. It's also relatively affordable, which is another plus. Home improvements stores like Lowe's or Home Depot sell fairly good pressure treated lumber.
Pressure-Treated Deck: Pros and Cons
Pressure-treated pine wood or southern yellow pine is a popular choice for decks and other outdoor projects, thanks to its affordability and long lifespan.
But not all pressure-treated lumber is created equal. Cheaper varieties of treated wood can contain a lot of moisture and shrink unevenly as they dry, leading to an unsightly deck that may also be structurally unsound.
If you're looking for an inexpensive treated wood that will resist twisting and shrinking, look for a brand that carries a lifetime warranty. You'll pay more upfront, but you'll save money in the long run.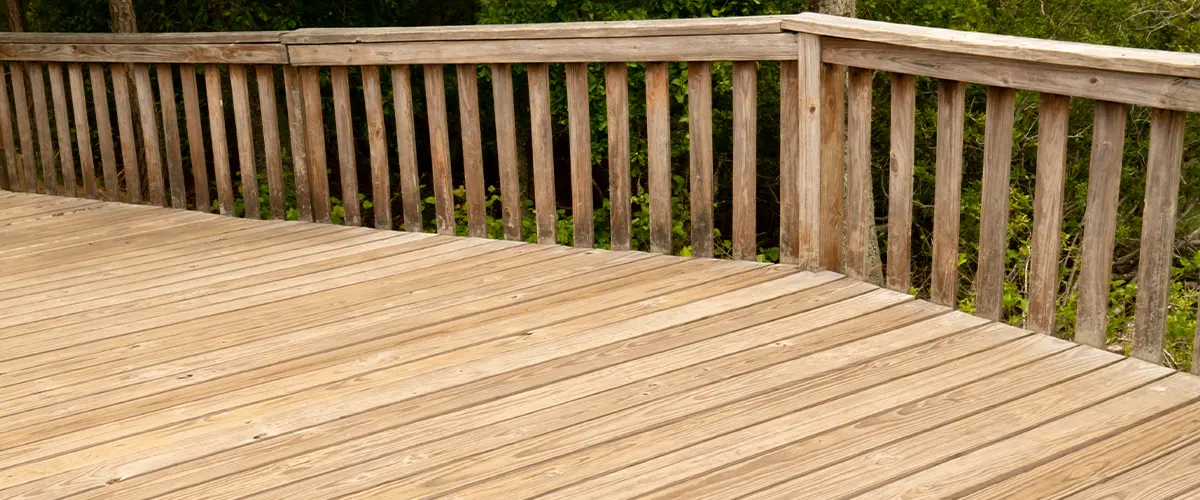 Cedar vs Pressure-Treated: How To Make A Choice?
So cedar vs pressure-treated, which one should you choose? The answer depends on your needs and preferences.
If you're still not sure which type of wood to choose, it's always a good idea to consult with a professional. At Riverview Decks, we can help you weigh the pros and cons of cedar vs pressure-treated wood and make the best decision for your project.
Cedar decks and pressure-treated decks are both popular choices for homeowners. Both have their own unique benefits that can be appealing for different reasons.
If you're having a hard time deciding which decking material is the best choice for your home, get in touch with us. Request a free quote today or call us directly at (865) 801-4545 to discuss your upcoming deck building project!