For the past few years, the cost of wood has been on the rise. Cedar decking costs have also fluctuated because of the new materials in the deck building industry.
NASDAQ has a thorough guide on lumber prices that constantly get updated. Check their guide here!
Despite increased prices, cedar remains one of the most popular wood decking materials for homeowners around the U.S., and it's easy to see why. Cedar looks great, has great properties, and is still an affordable material for your upcoming deck building project in Knoxville, TN!
In this article, you'll discover the cedar decking cost in 2023 in TN. Let's begin.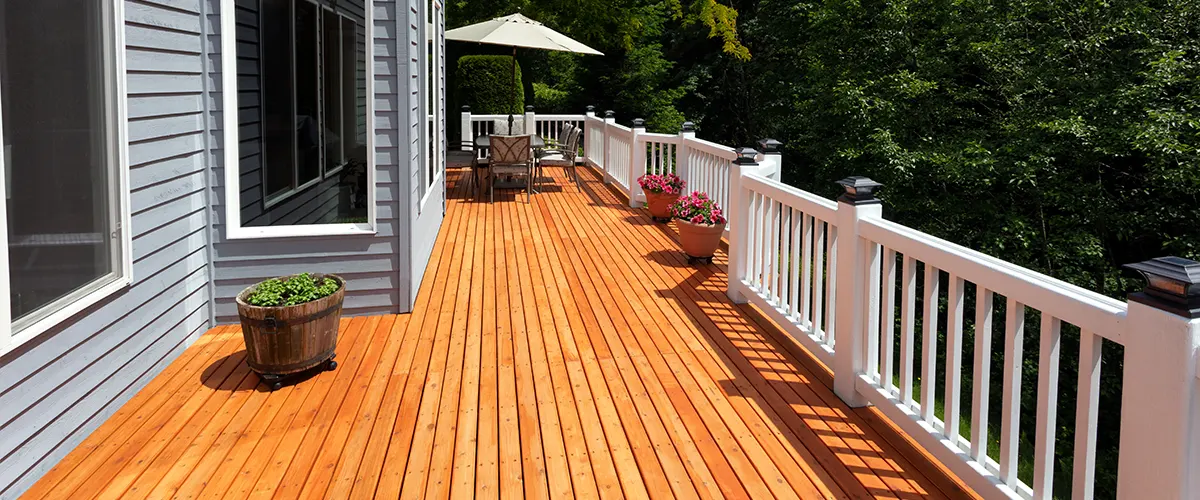 The price range for a cedar wood deck is typically $5 to $10 per linear foot. Clear cedar decking, which is almost free of knots, is more costly. Knotty, northern white and western red cedar are more affordable options.
Let's look at some cost averages.
We typically use 12-foot long 2×4 cedar deck boards that are premium knotty and have a smooth surface on one side. They cost around $35 each and are versatile for most deck sizes, and can be customized to fit specific areas. Alternatively, we use 2×6 cedar deck boards that are 12 feet long but cost approximately $55 each. While using 2×6 boards requires fewer pieces, which may affect the deck surface's appearance.
Note that this is a high-quality cedar premium knotty. If you're looking for a more affordable option, it may come at the expense of quality and appearance. However, we can also provide a more budget-friendly cedar deck cost.
While 2×6 and 2×4 are good options for decking, using 2×8 may result in a less appealing appearance.
Cedar Posts Cost Averages
We suggest using the steel or aluminum frame from Fortress Building Products for deck posts and frames, especially if budget is not a concern. These materials are very resilient and sturdy, ensuring your deck will endure for a lifetime.
However, the popular option remains pressure-treated wood.
To ensure that larger decks are still safe, we primarily utilize 6×6 posts. These posts are priced at approximately $250 for a 20′ long one, which is our priciest option. 4×4 posts can work for smaller decks but may curve and become hazardous on larger ones.
We are paying approximately $60 for Pressure Treated Wood Grade #1 rated with ground-contact that measures 8 feet long for a 6×6 deck. Keep in mind that the cost of the posts will increase as their length increases. If you want to build an elevated deck, longer posts will be more expensive.
For a cedar deck frame, a 6×6 rough-sawn cedar of 8′ long would cost around 180$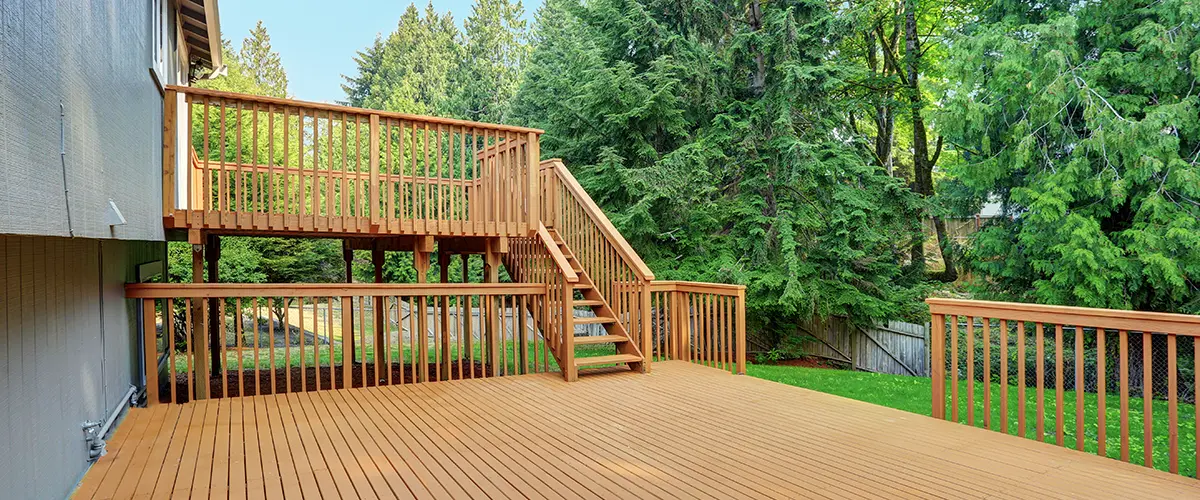 So, Are Cedar Decks Worth It?
Based on our experience, the decision of whether to choose a cedar deck or not depends on your preference as a homeowner. If you enjoy spending time maintaining your deck, a cedar deck could be a good option. Otherwise, if you prefer a low-maintenance deck, you may want to consider a different material.
Alternatives To Cedar Decking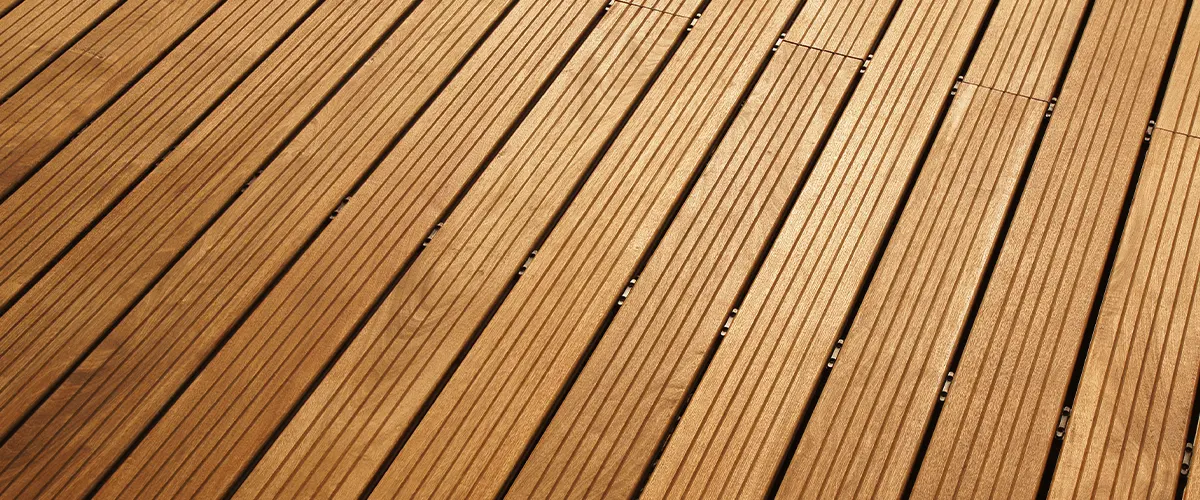 Cost Comparison Of Different Decking Materials
Here are the cedar decking costs for 2023. If the costs seem higher than expected, this is likely due to the higher quality of the boards that we'd rather use. Instead of you needing to replace them more often, why not get some decking boards that'll last over 30 years?
As previously stated, if you want a cheaper option, our deck designers will assist you in exploring all the possibilities and selecting the most suitable one for your specific requirements.
At Riverview Decks, we offer professional deck-building services that get you the best product in the neighborhood. Whether you're looking to get a cedar deck, a pressure-treated deck, or a high-quality and maintenance-free composite deck, we've got you covered!
Get in touch with us at (865) 801-4545 if you want to learn more about other decking options or if you're determined to get a cedar deck project started!