If you're thinking about having a deck built, you may be wondering if Trex is the right material to use. trex decks have become increasingly popular in recent years, thanks to their durability and low-maintenance features. However, there are some Trex deck problems that you should be aware of before making your final decision. In this blog post, we will take a look at the pros and cons of Trex decking so that you can make an informed decision about whether it's the right option for you.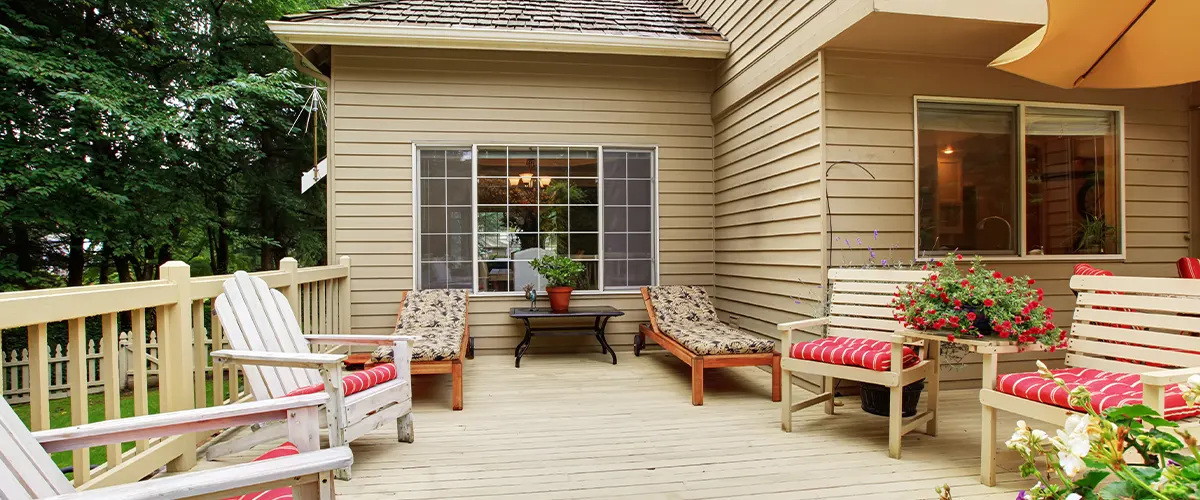 Trex decks are made from a composite material that combines wood and plastic. The material is designed to be durable and low-maintenance, making it an ideal choice for a deck. Trex decks are available in a variety of colors and styles, so you can choose the look that best suits your home. In addition, Trex decks are easy to install and can be built on any level surface. Whether you're looking for a new deck for your home or an easy way to update your existing deck, Trex is a great option.
The Benefits of Trex Decking for Homeowners
Decks are a great addition to any home. They provide extra space for entertaining, relaxation, and enjoying the outdoors. Trex decking is a popular choice for homeowners because it is made from recycled materials and is very durable. Let's take a closer look at the benefits of Trex decking.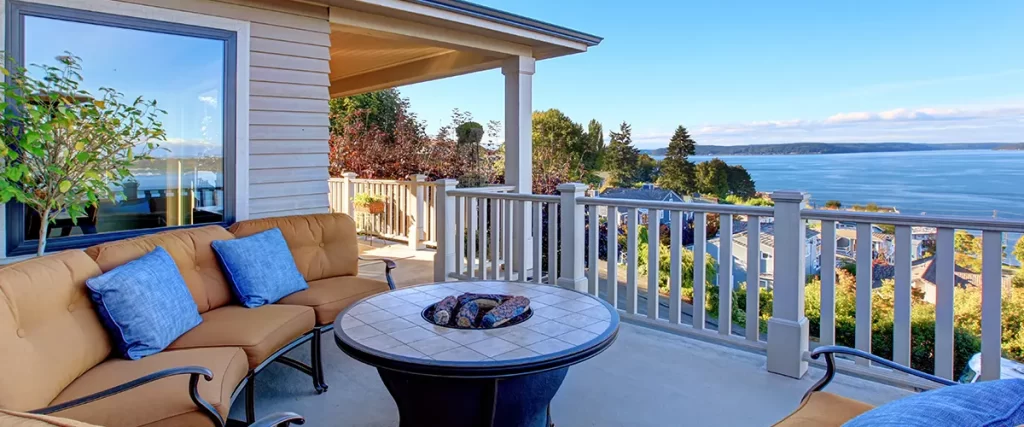 1. Trex decking is low-maintenance
Perhaps the biggest benefit of Trex composite decking is that it doesn't require the same level of care and maintenance as traditional wood decking. composite decking is made from a mix of recycled wood fibers and plastic, so it's not susceptible to rot or mold like wood is. That means you can spend more time enjoying your deck and less time worrying about maintaining it.
2. Trex decking is durable
Composite decking is designed to withstand the elements – including sun, rain, and snow. It won't warp, crack, or splinter like wood can over time. That means your deck will look great for years to come with minimal effort on your part
3. Trex decking is easy to install
Composite decking boards can be installed just like traditional wood boards – with screws or nails through the top into the joists below. That makes it a great option for do-it-yourselfers or anyone looking to save on installation costs.
4. Trex decking is eco-friendly
Because composite decking is made from recycled materials, it's an eco-friendly choice for environmentally conscious homeowners. Moreover, because it doesn't require painting or staining, there are no harmful chemicals involved in its care and maintenance.
5. Trex decking adds value to your home
A well-designed and installed composite deck can add significant value to your home – both in terms of enjoyment and resale value. So if you're thinking about adding a deck to your home, consider using Trex composite decking boards!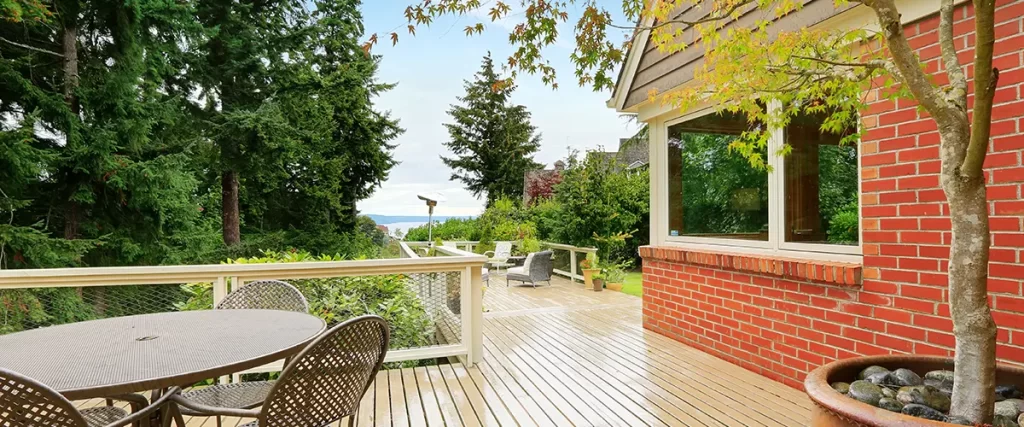 Why Trex Decking May Not Be Right for Your Home
Trex decking is one of the most popular types of synthetic decking on the market. It's touted for its durability, low maintenance, and resistance to weather and pests. However, Trex decking may not be right for everyone. In this blog post, we'll explore some of the potential problems with Trex decking to help you decide if it's the right choice for your home.
Trex Decking Problems #1: Limited Color and Style Options
Trex decking is available in just a handful of colors, which may not be enough to create the look you want for your home. If you're set on Trex decking, you may be able to find a color that works for you. But if you're not married to the idea of using synthetic decking, there are other materials with a wider range of color and style options available such as wood decks or composite decks.
Trex Decking Problems #2: Heat Buildup
A Trex deck board can absorb and retain heat from the sun, making it uncomfortably hot to walk barefoot in direct sunlight. This can be mitigated by choosing a lighter color of Trex decking or by finding a shady spot for your furniture. However, depending on the layout of your yard, this may not be possible.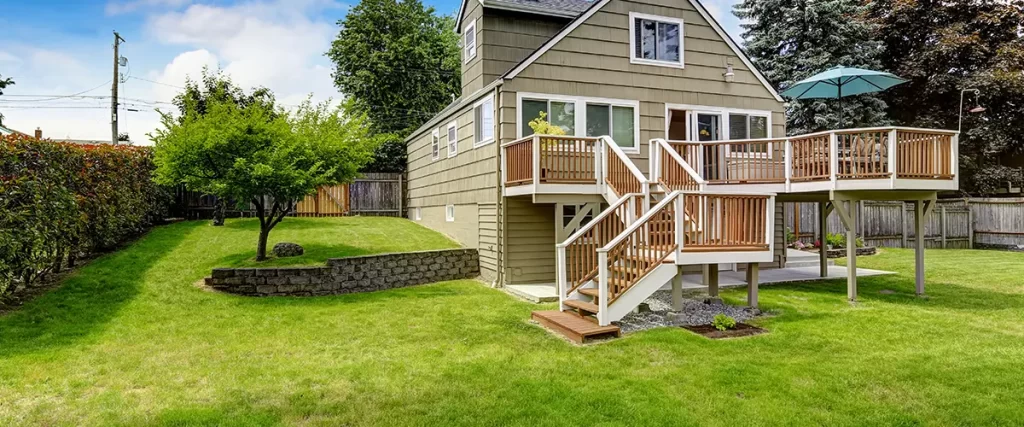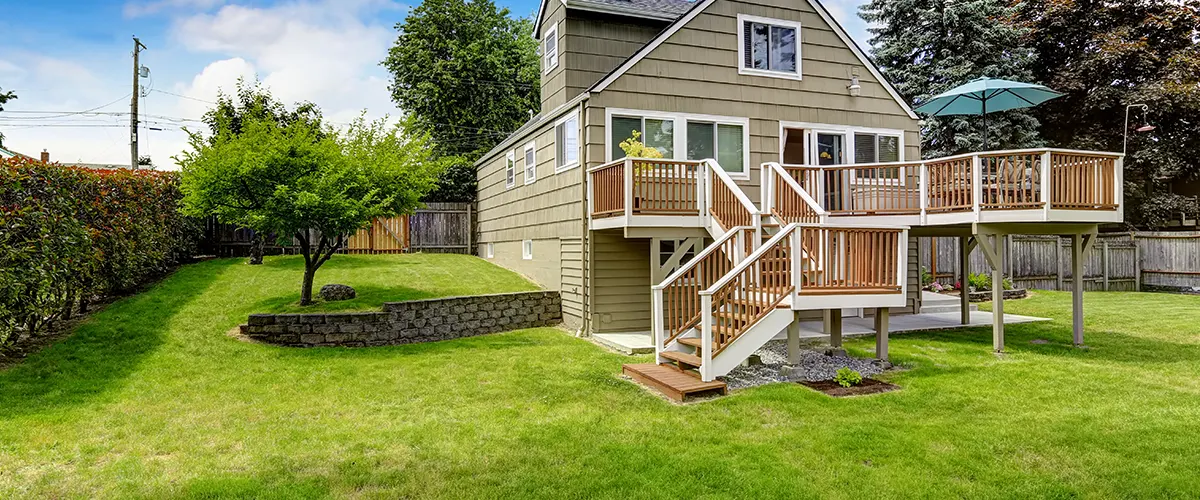 Trex Decking Problems #3: Chemicals
According to NADRA, while Trex touts its products as being made from recycled materials, they still contain chemicals that can be harmful to the environment. If you're looking for an eco-friendly option, there are other decking materials made from sustainable materials, like wood deck boards, that don't rely on chemicals during production. Others like Trex or composite deck boards have a different production process which can harm the environment. That's why it's best to consider natural wood options for your entire deck.
Trex decking is a great investment for your home. It offers many benefits, such as durability, low maintenance, and beauty. However, there have been some problems reported with the material. Before investing in a Trex deck, be sure to weigh the pros and cons carefully. If you need help installing your deck, get in touch with our team. We would be happy to assist you!