Your deck provides you with an outdoor living space to relax and spend time with friends and family. It's also a great place to find some peace and quiet. decks can last for years as long as they are properly maintained, but it's important to be aware of the most common structural problems they may face.
By understanding these problems and how to avoid them, you can keep your deck safe and in good condition for years to come. I'm going to share with you the top 10 structural problems decks often experience, so keep reading!
The Benefits of Having A Deck
Decks are the perfect place to entertain family and friends. Not only does it provide you with a comfortable place to relax and enjoy the fresh air, but it can also be a great vantage point for taking in the natural beauty around you. With some patio furniture, you can create a beautiful and inviting space for people to gather. Decks offer stunning views of nature and are a great way to spend time with loved ones.
Studies have shown that spending time in nature can help to decrease stress levels, improve moods and even boost immune systems. So if you're looking for a way to improve your health and wellbeing, consider spending more time outside on your deck.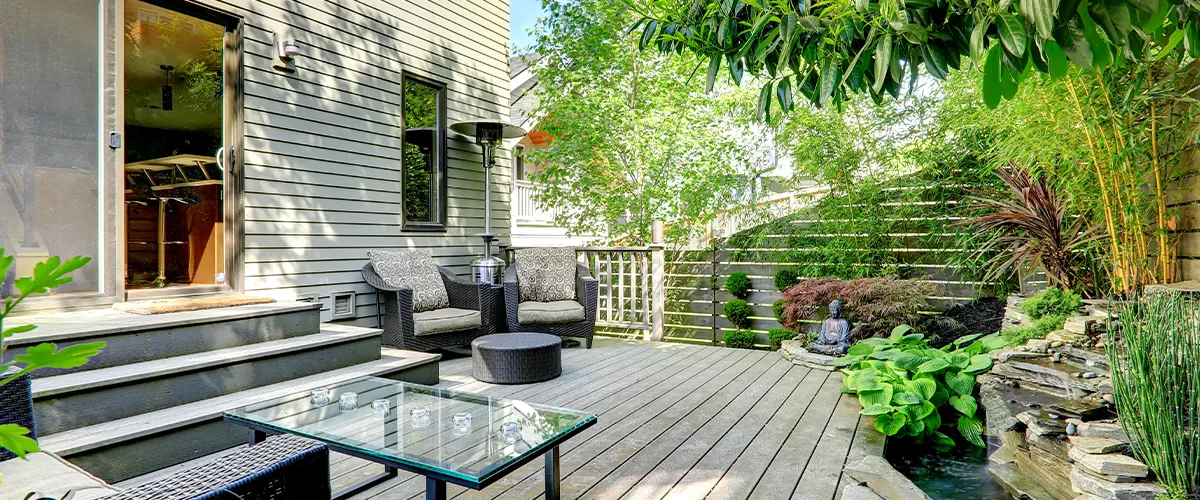 Common Structural Problems Decks Face
The structural problems you can encounter when you have an outdoor deck are:
But let's dive deeper into the most common issues and how you can solve them.
Any homeowner with a wooden deck or porch knows that regular maintenance is essential to keeping the structure in good condition. However, boards will eventually rot and decay even with the best care. This process is accelerated by exposure to water, whether from rain or melting snow.
Clogged gutters can also be a problem, as they allow water to pool around the base of the deck, leading to rot and decay. Look for signs of deterioration, such as soft spots or discoloration, and replace boards as necessary. In addition, check regularly for loose nails or screws, as these can create tripping hazards. By taking these precautions, you can enjoy your deck or porch for many years to come.
A deck is a great addition to any home, providing extra space for outdoor relaxation and entertainment. However, if your deck is not properly constructed, it can pose a serious safety hazard. One of the most important structural elements of a deck is the ledger, which is a long horizontal plank that attaches the deck to the house. The ledger supports the floor joists, which can cause the entire deck to collapse when it decays.
To prevent this from happening, make sure that water cannot seep behind the ledger by using flashing tucked up behind the siding. By taking these precautions, you can enjoy your deck for years to come without worry.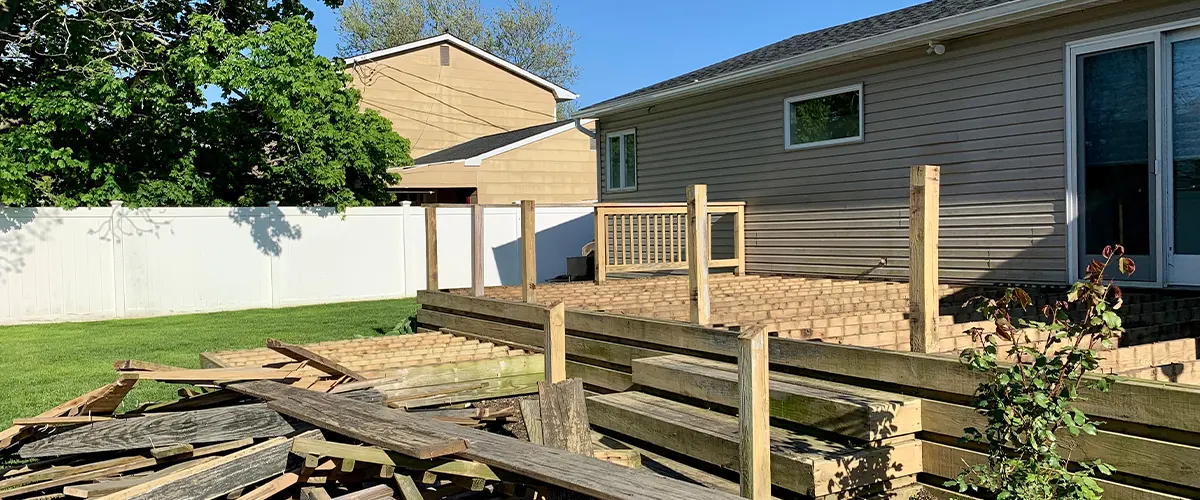 The joists are the horizontal boards that make up the frame of your deck, and they play a crucial role in supporting both the weight of your deck's surface and whatever is placed on it like a hot tub or seating areas. The ends of most joists sit in metal joist hangers, which must be fastened in place with special hanger nails. If you notice any damage to your joists or if they seem waterlogged, it is important to take action as soon as possible.
This is because the ends of joists have a tendency to split, which can weaken the entire structure of your deck. By taking care of your deck's joists, you can help ensure that it remains safe, keep any structural problem at bay, and enjoy space for years to come.
Tips On How You Can Avoid Structural Damage
If you're starting a deck project for your outdoor space, these problems can be avoided by doing the following things.
If you're having trouble with your deck or you're not sure how to avoid these structural problems, contact a professional deck builder or contractor. They will be able to help you identify the problem and find the best solution for your situation.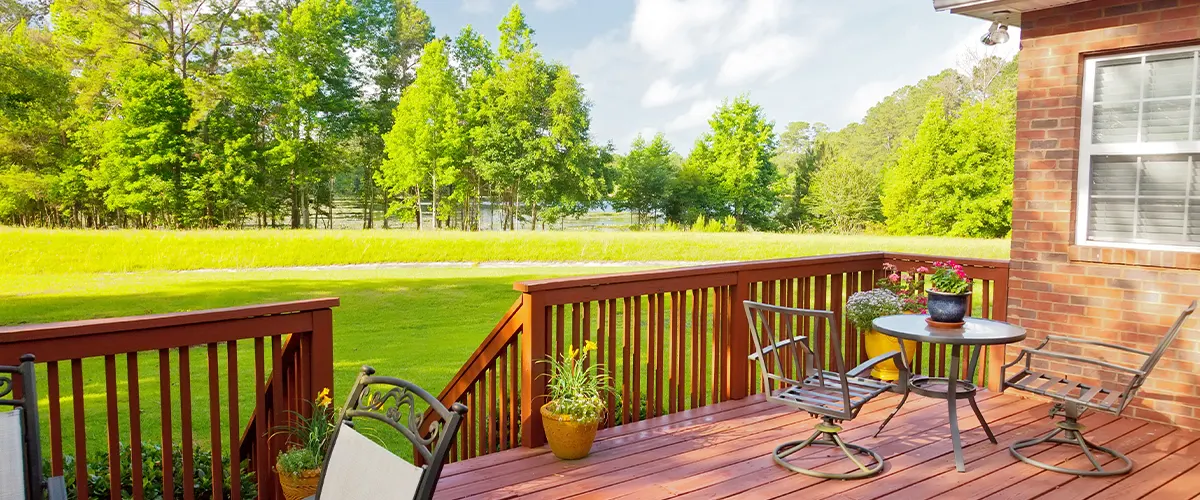 If you're not sure how to inspect your deck or if it needs repair, get in touch with us. We can help you assess the damage and recommend the best action to get your deck back in good condition. We have years of experience repairing decks and can help ensure that your outdoor living space is safe and looking its best.